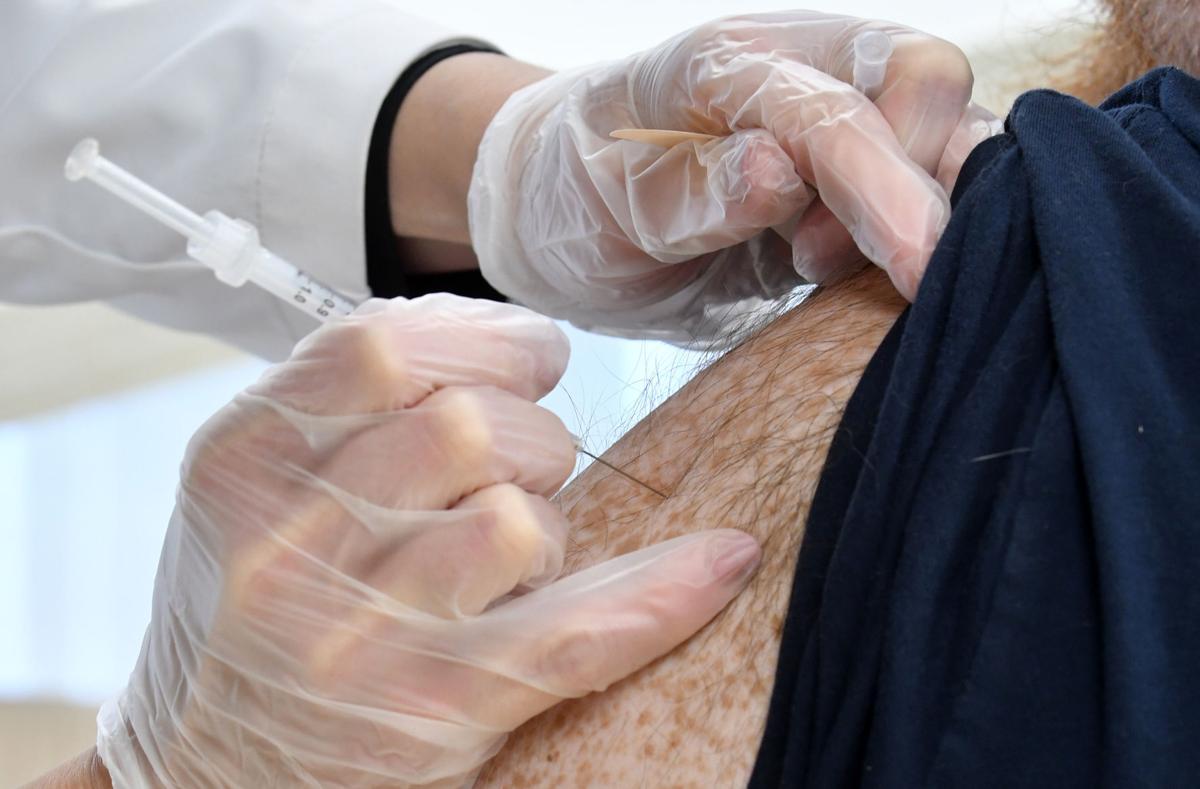 The coronavirus pandemic is not a Democratic or Republican issue, Iowa Democratic leaders said Friday, though responses from them and their GOP colleagues to President Joe Biden's vaccination mandates were decidedly partisan.
Democratic legislative leaders endorsed Biden's coronavirus vaccination mandates while the Republican Party of Iowa warned the president is "striking a dangerous authoritarian tone" in an attempt "to distract from his mishandling of crisis after crisis."
"What we are seeing is an unprecedented use of government resources to coerce the American people into following Biden's path," GOP spokesman Kollin Crompton said. "His plan is not only un-American and reckless, it is a dangerous step toward authoritarianism."
However, Senate Minority Leader Zach Wahls, D-Coralville, praised Biden's "crucial measures" to require vaccinations for as many as 100 million workers as an appropriate response to the "dangerous delta surge because of failed leadership from Iowa Republicans."
"I'm glad that there's at least finally a plan in Iowa to get Iowans vaccinated in a more structured way rather than just crossing our fingers and hoping as our governor has done," House Minority Leader Jennifer Konfrst, D-Windsor Heights, said in a virtual news conference Friday.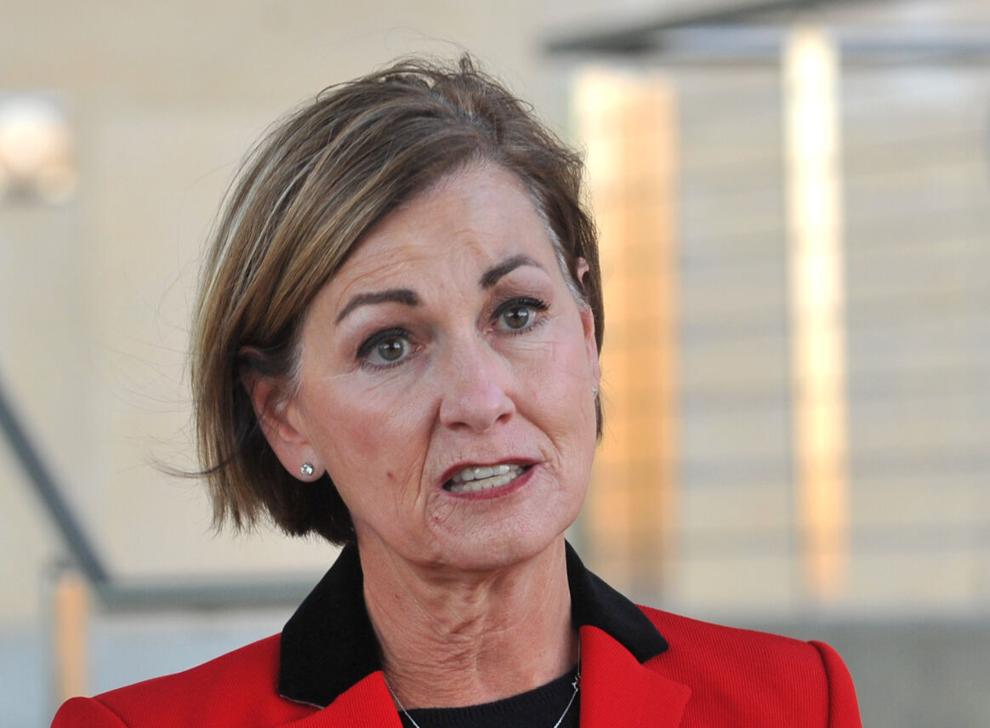 Iowa Gov. Kim Reynolds on Thursday evening termed Biden's steps as "dangerous and unprecedented," and ones that will worsen workforce shortages and limit economic recovery.
Biden is mandating that all employers with more than 100 workers require them to be vaccinated or be tested for the virus weekly, affecting about 80 million Americans. The mandates apply to roughly 17 million workers at health facilities that receive federal Medicare or Medicaid.
Biden also is requiring vaccination for employees of the executive branch and contractors who do business with the federal government — with no option to test out.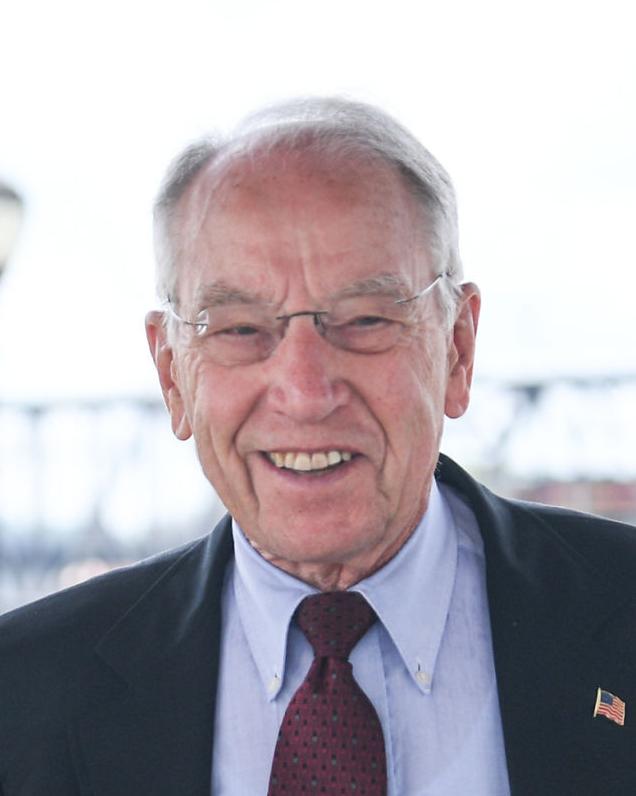 That's "an alarming level of overreach," House Speaker Pat Grassley, R-New Hartford, said. Echoing Gov. Kim Reynolds' reaction, Grassley said the mandate "will only further the workforce issues many businesses are already facing."
The Republican National Committee has announced plans to file a court challenge to Biden's orders "to protect Americans and their liberties."
In Iowa, Reynolds "is actively exploring all legal options and will be ready to take action as soon as the administration formalizes the action plan released yesterday," her spokesman said Friday.
Many Iowa employers have instituted mask mandates and vaccine mandates, said Mike Ralston of the Iowa Association of Business and Industry.
Others have not, he said, but "in any event, we believe business owners and managers are in the best place to make decisions about their business — not the government."
The association, Ralston added, "strongly encourages all Iowans to get vaccinated."
Iowa State Education Association President Mike Beranek welcomed Biden's mandate for K-12 teachers to be vaccinated.
The teachers union appreciates all efforts to "help keep our students, public school employees and communities healthy and safe," Beranek said.
But Republicans argued the mandates are an infringement on the rights of Iowans. House Speaker Pro Tempore John Wills, R-Spirit Lake, drew a comparison to the 9/11 attack on the United States.
"My wish is that we do exactly as we did when we were attacked from terrorists from outside the United States and band together against this new tyranny as one people who will never forget this most recent attack on our freedoms and liberties," he wrote in his newsletter.
Senate Majority Leader Jack Whitver, R-Ankeny, said the president should remember "we are a country founded under the principles of limited government and separation of powers. The Constitution provides for a president, not a dictator."
Wahls rejected their arguments, saying that the vaccines "allow us to have the freedom to live our lives."
"It's just stunning to watch Republicans play politics with the most important public health tool available in modern medicine," he said.
Photos: Miller-Meeks' District-Wide Tour to promote COVID-19 vaccines
040121-qc-nws-mccarthy-01.JPG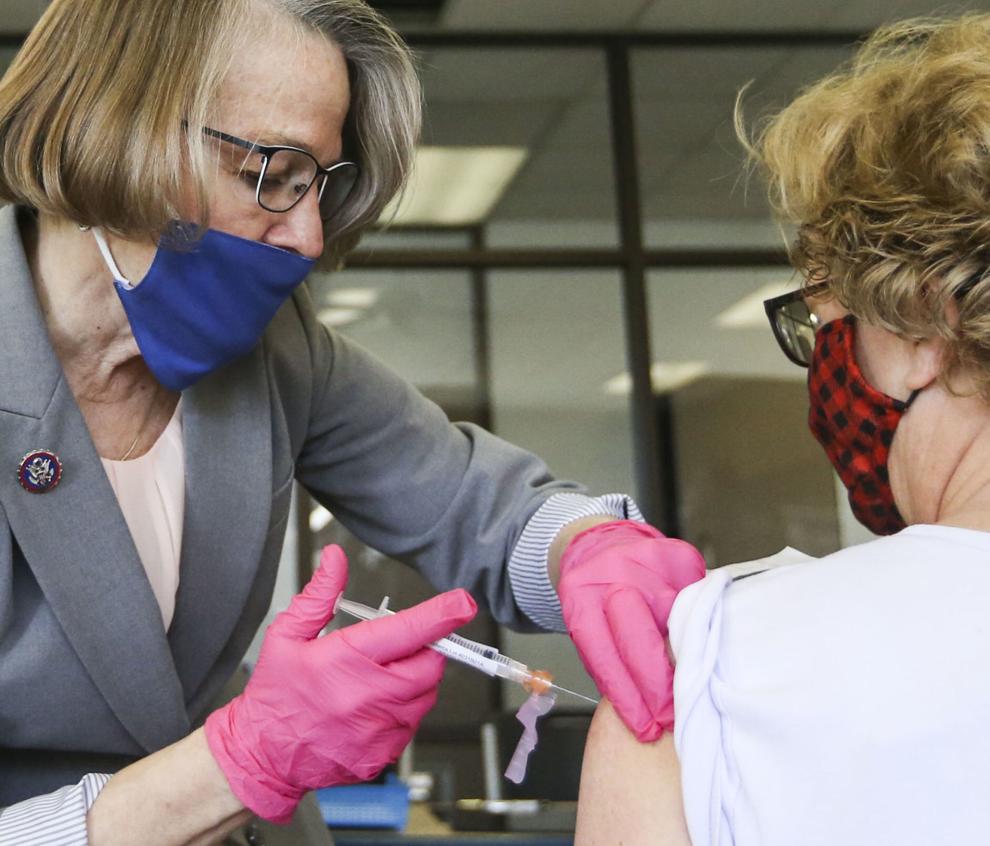 040121-qc-nws-mccarthy-02.JPG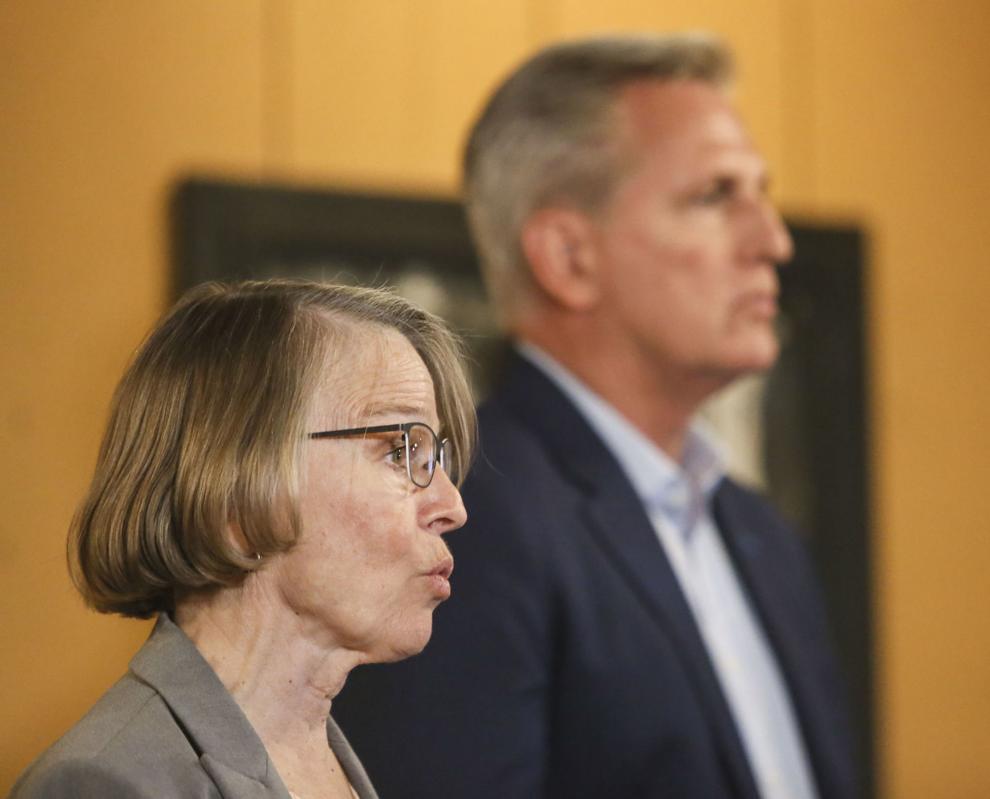 040121-qc-nws-mccarthy-03.JPG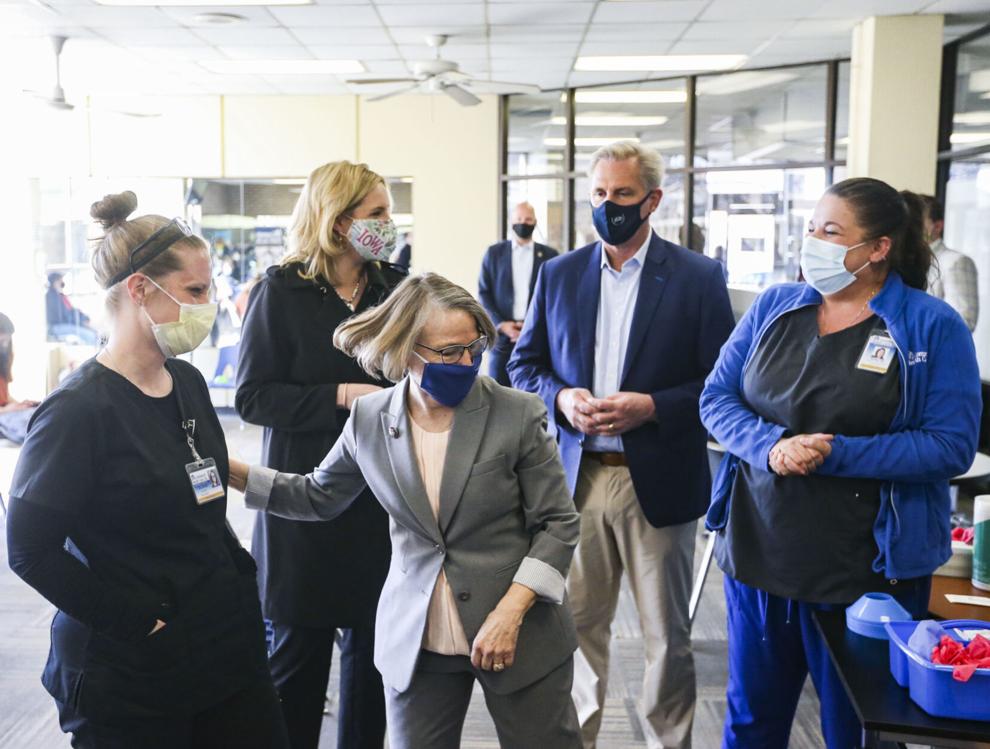 040121-qc-nws-mccarthy-04.JPG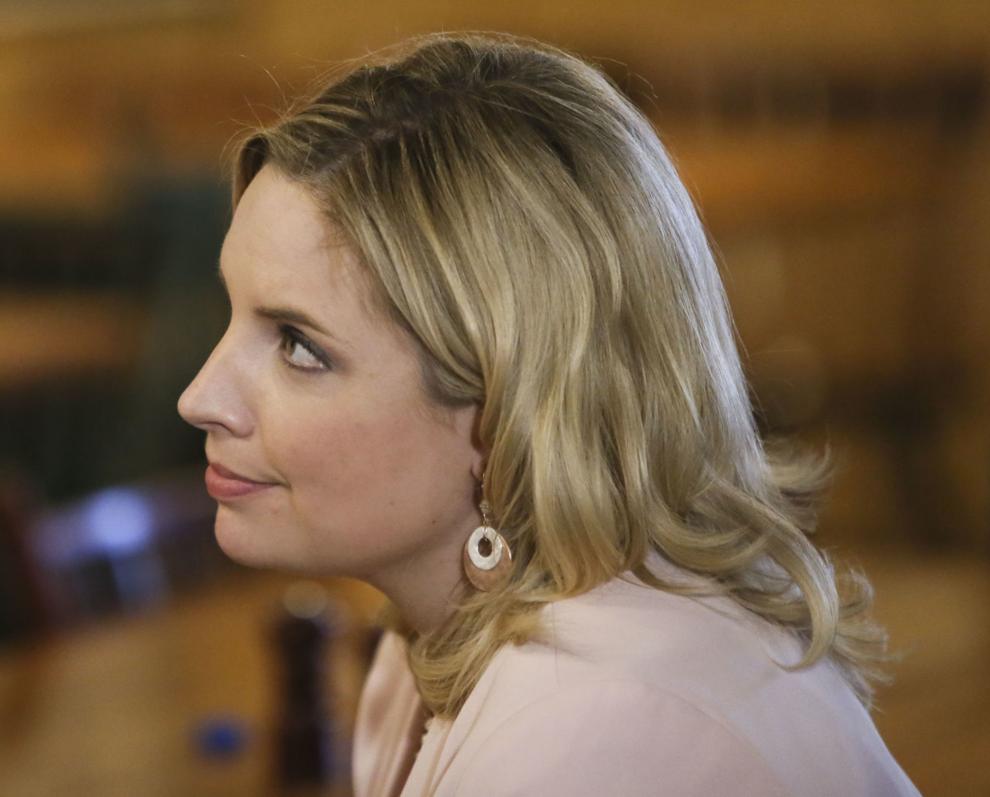 040121-qc-nws-mccarthy-05.JPG
040121-qc-nws-mccarthy-06.JPG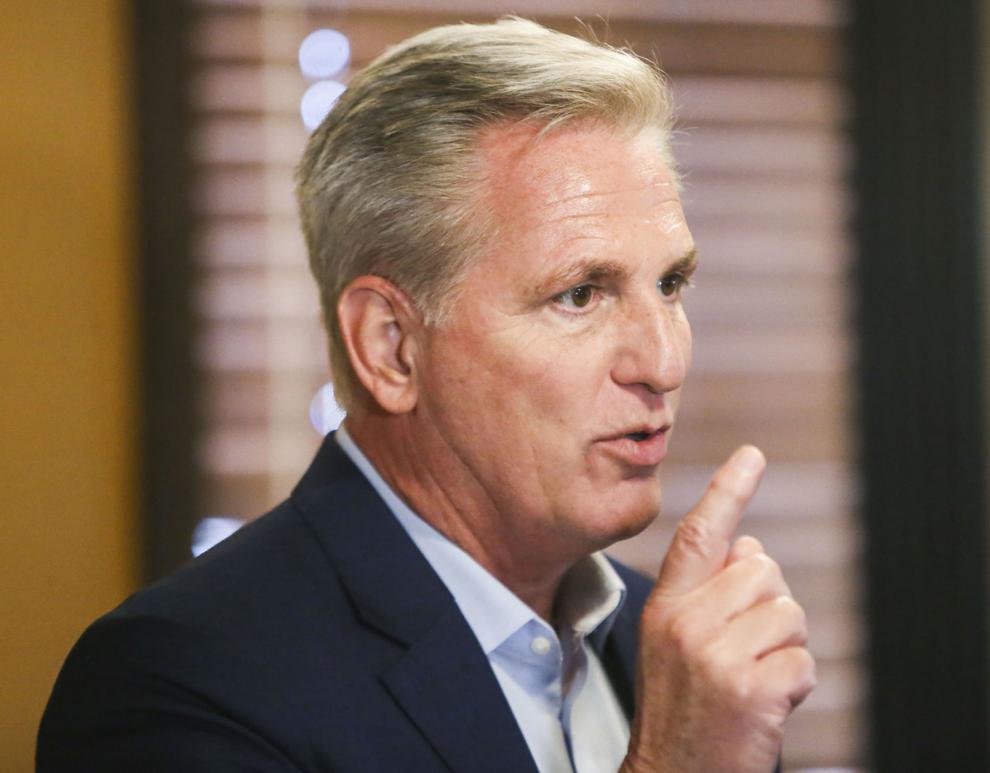 040121-qc-nws-mccarthy-07.JPG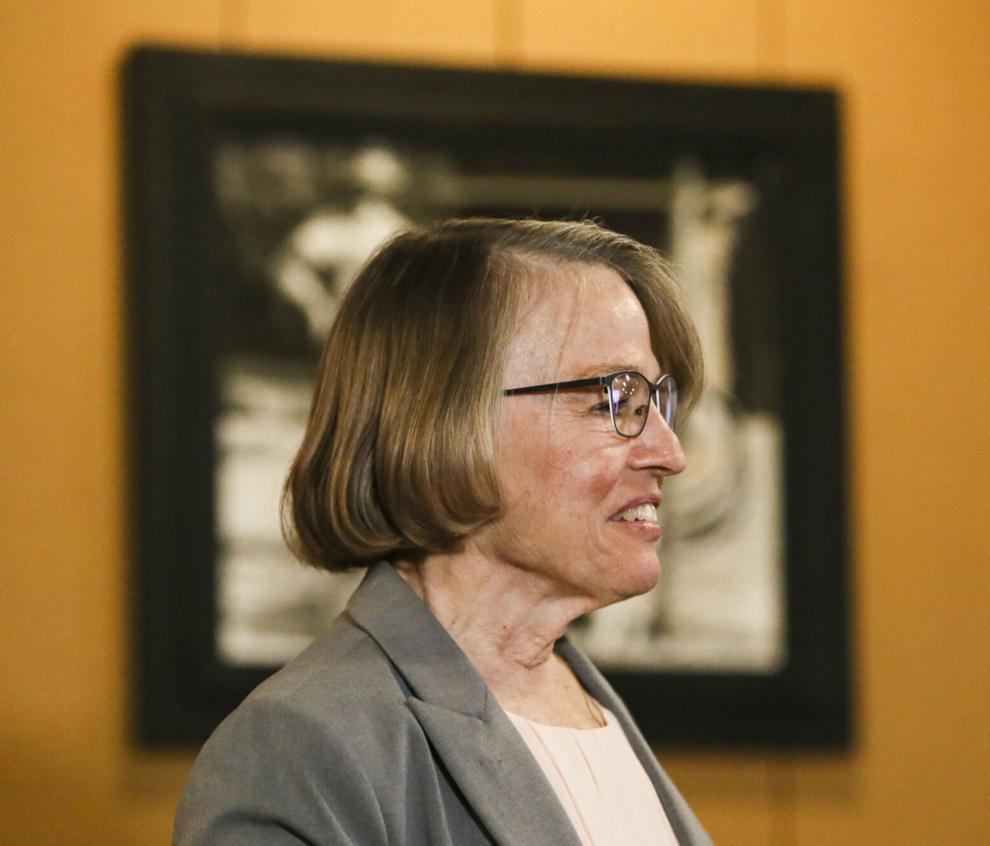 040121-qc-nws-mccarthy-08.JPG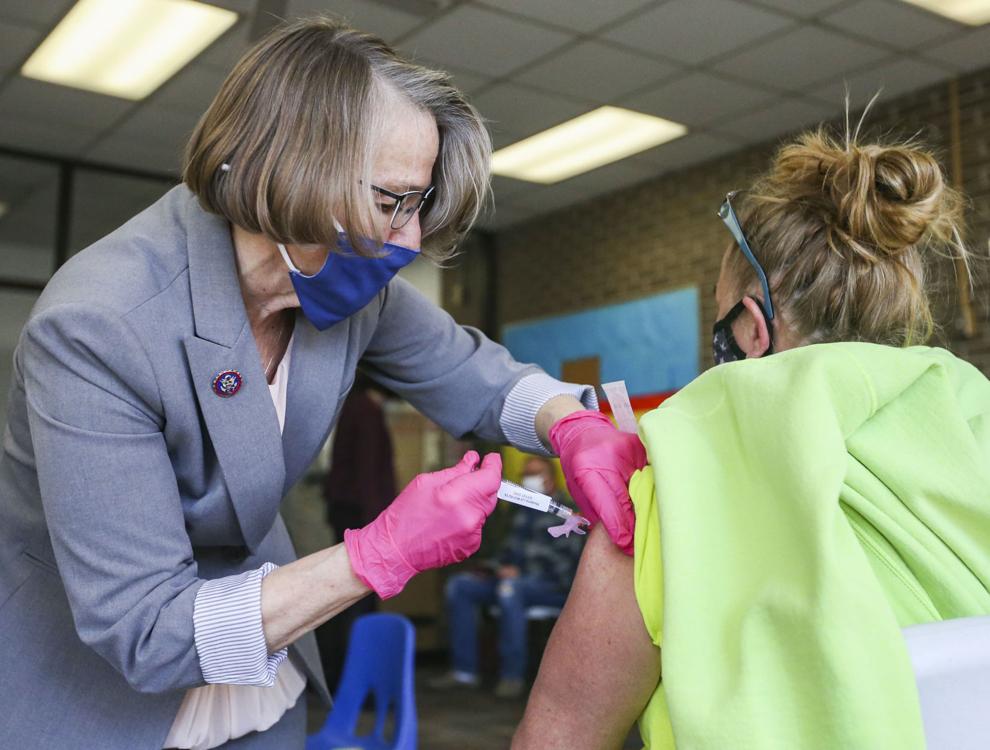 040121-qc-nws-mccarthy-09.JPG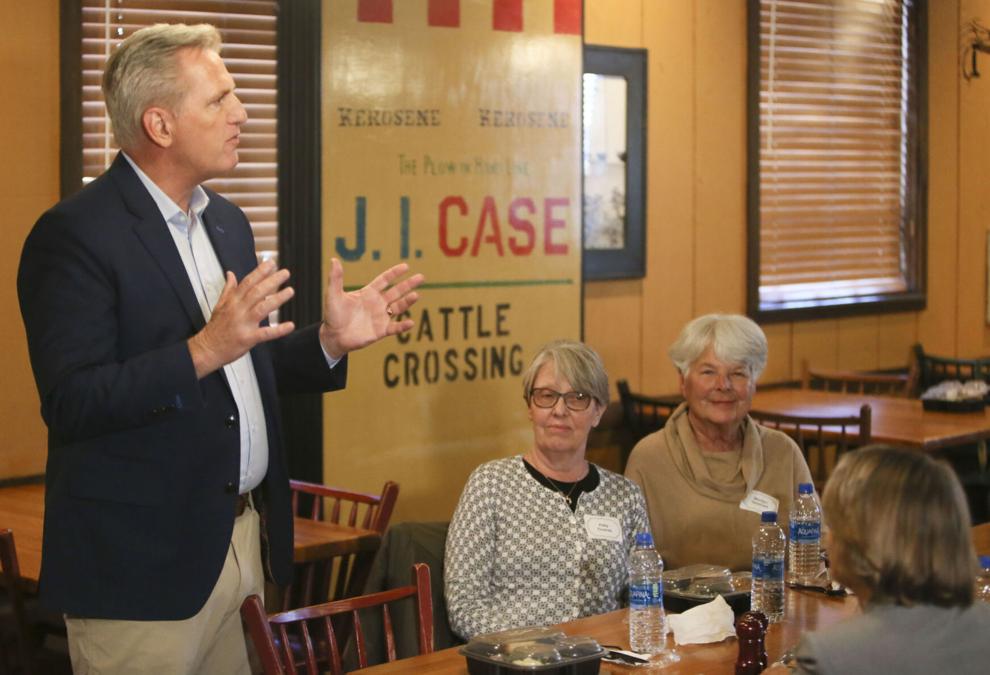 040121-qc-nws-mccarthy-10.JPG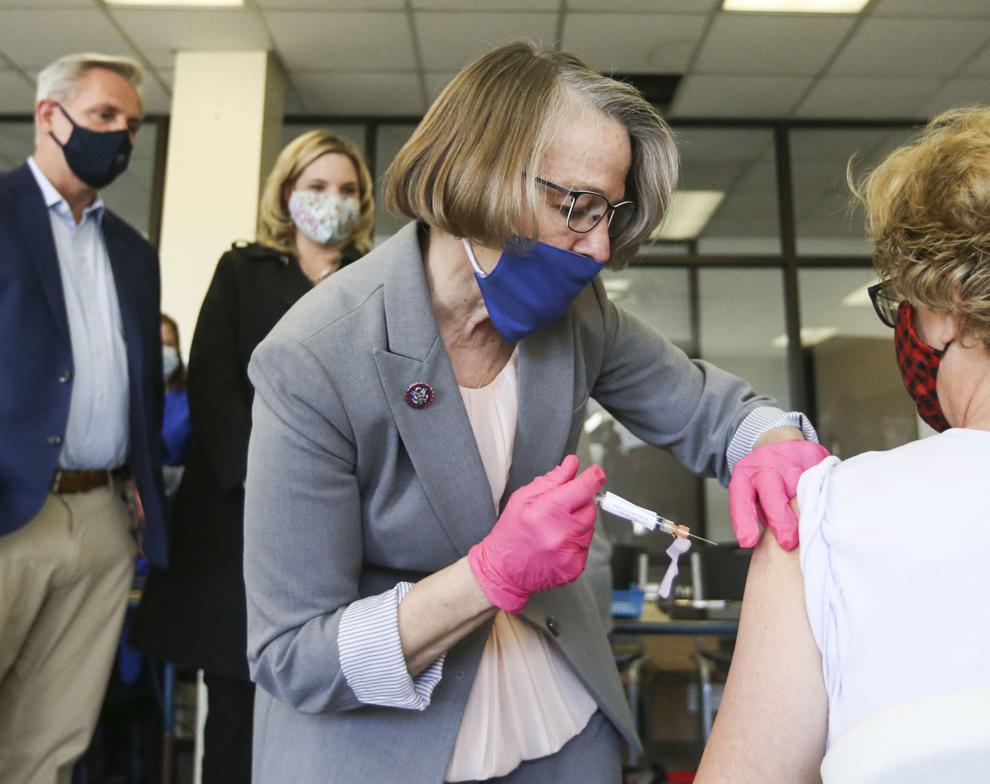 040121-qc-nws-mccarthy-11.JPG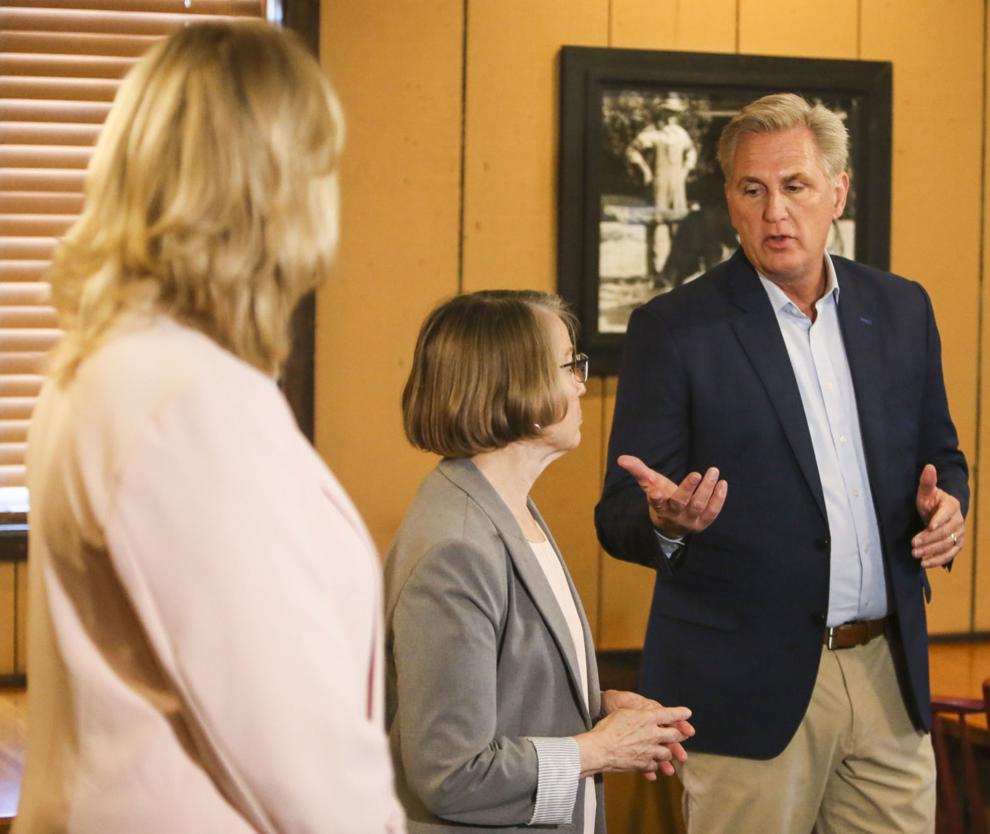 040121-qc-nws-mccarthy-12.JPG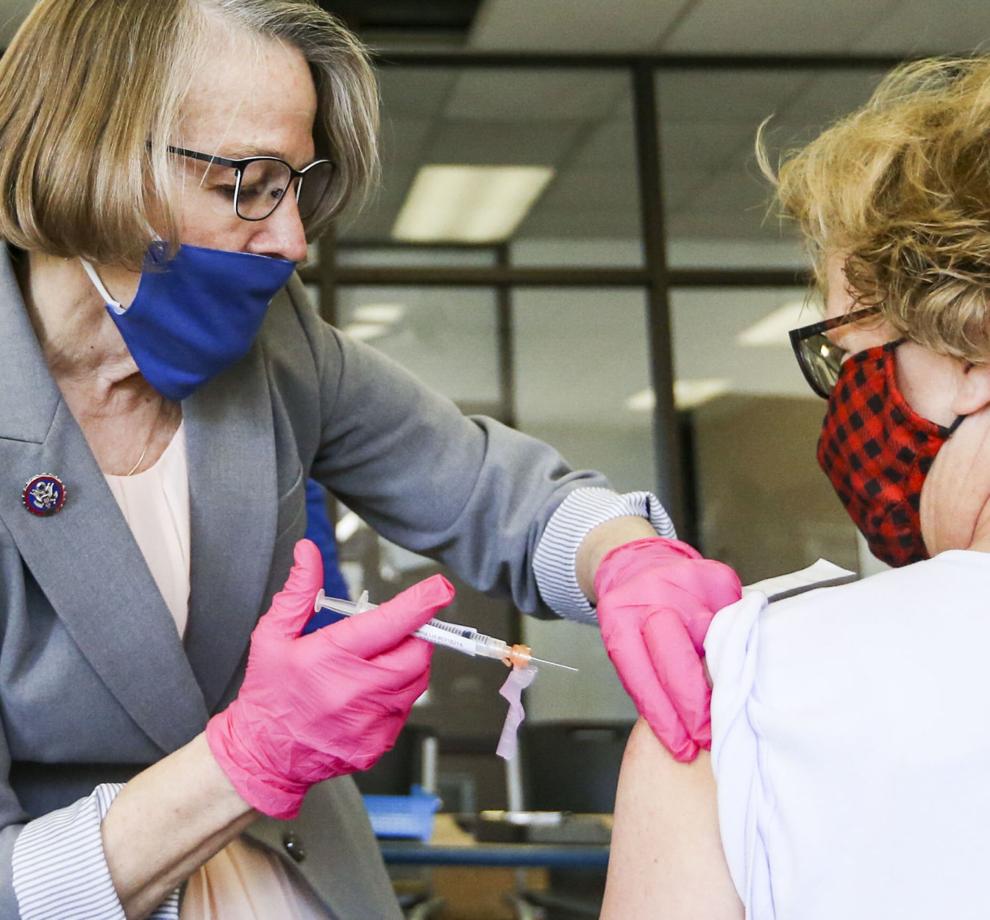 040121-qc-nws-mccarthy-13.JPG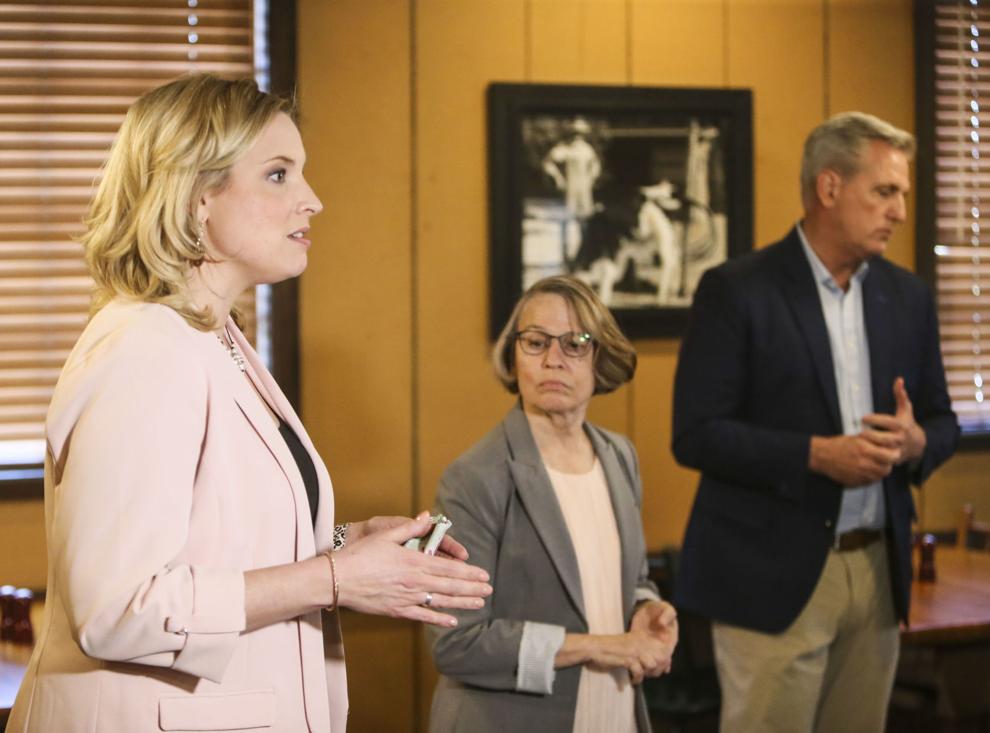 040121-qc-nws-mccarthy-14.JPG
040121-qc-nws-mccarthy-15.JPG