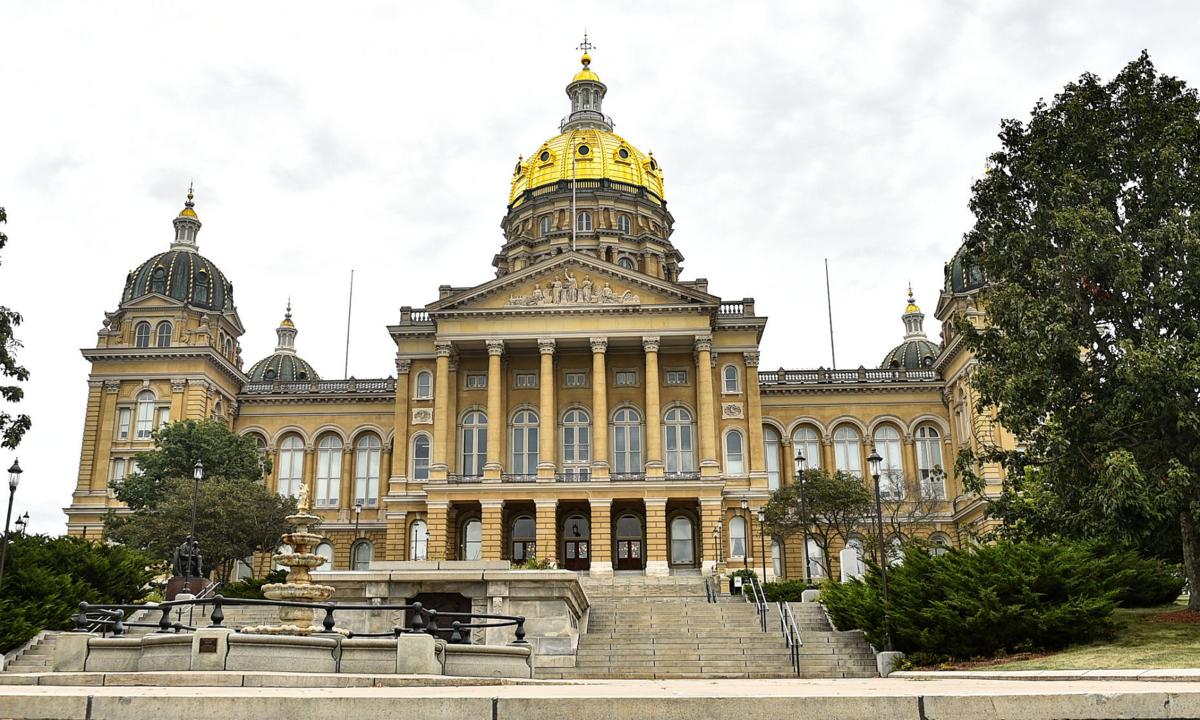 DES MOINES — Ultimately, the job of a legislator is to "make life better for Iowans," Rep. Mike Sexton said last week as he urged the Iowa House to approve a change in state law to allow the third-party delivery of alcohol products.
In approving the bill 88-3, the House adopted Sexton's amendment to give the holder of liquor licenses — the bars, restaurants or grocery stores selling alcohol — some immunity from wrongdoing by the third-party delivery service. That would not reflect on or impact the permit holder, he said.
Some third-party delivery services have systems built into their procedure to ensure that alcohol is being delivered safely and only to appropriately aged people, Rep. Jennifer Konfrst, D-Windsor Heights, said.
The bill removes a requirement that deliveries of alcoholic liquor, wine or beer be made in a vehicle owned, leased or under the control of the holder of an alcohol license or permit.
In other action, the House:
1. Approved 88-0 SF 366, a Department of Revenue bill that would lower the threshold for the replacement tax credit for solar energy conversions from $10 million to $1 million, 88-0. The replacement tax funds go back to the local jurisdictions where conversions take place, Rep. Jane Bloomingdale, R-Northwood, said.
• Approved 90-0 HF 429 that increases security around the Iowa Lottery. It would create a Class D felony for a retailer knowingly or intentionally passing a lottery ticket to enable a winner to avoid an offset, such as child support or unpaid taxes.
• Approved 89-2 HF 794 to allow pharmacists to provide COVID-19 vaccinations, do testing for COVID-19, flu and strep, and collaborate with a primary care provider on COVID-19 vaccines.
• Approved 82-9 SF 517 to allow schools to award credit toward graduation for social studies to students who serve as legislative pages. They also could be excused from physical education requirements. House Speaker Pat Grassley, R-New Hartford, congratulated pages who asked legislators for the bill, saying that in getting a bill passed they accomplished what much better-paid lobbyists often fail to do.