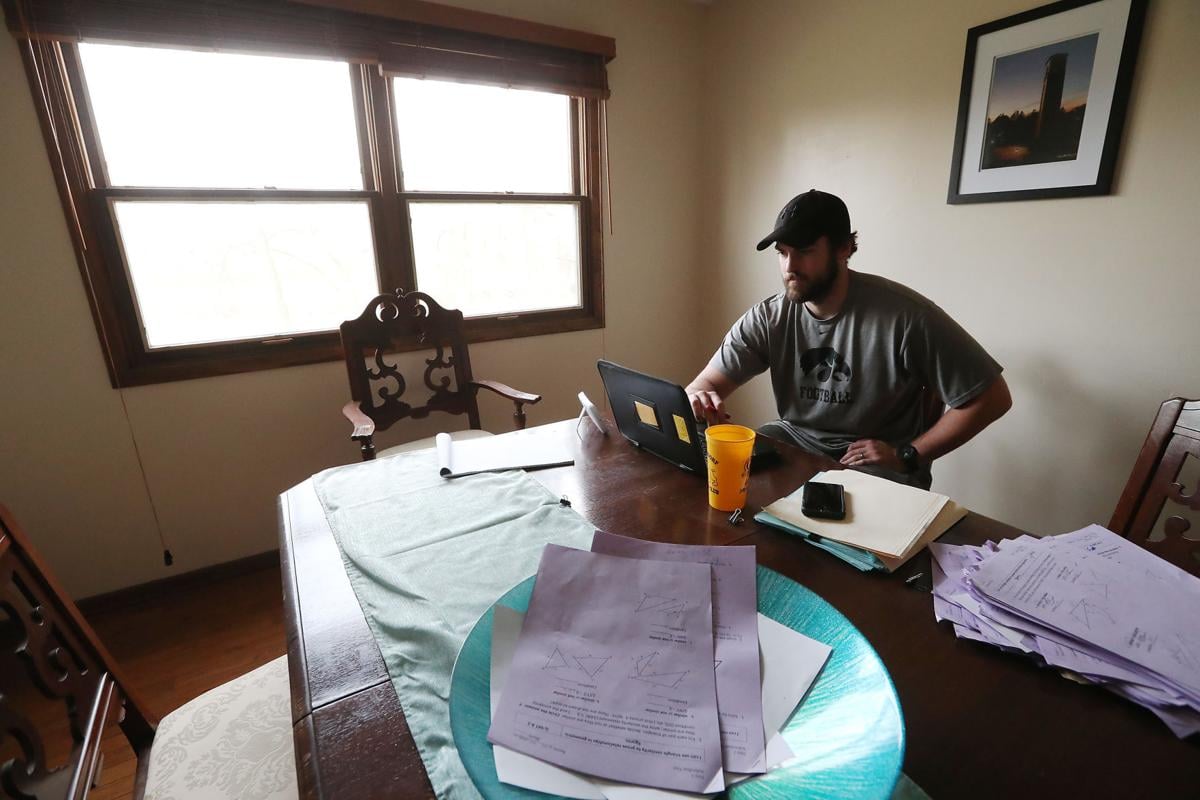 DES MOINES — School districts across Iowa are developing multiple plans for how to educate students this fall, and those plans must account for a range of possibilities due to the unknowable future of the new coronavirus pandemic.
Districts filed "Return to Learn" plans with the state education department by July 1, which provided some guidance. The state asked districts to design education plans for three scenarios:
— A normal school year with all students attending in-person
— An online-only school year with no students attending in-person
— A hybrid version, with some combination of in-person attendance and online learning from home.
"It's really meant to be thinking through what's this going to look like in the fall, even though none of us really knows," said Amy Williamson, the Iowa Department of Education's bureau chief for school improvement.
The statewide number of coronavirus cases and hospitalizations in Iowa were increasing. Those numbers had been decreasing for roughly the previous two months.
But the start of school is still close to two months away, and it is impossible to predict how severe the spread of the virus will be in Iowa in late August, when students normally would be coming back to school.
So districts are attempting to plan for myriad contingencies. There is no state-required date by which districts must determine which plan to employ; Williamson said those decisions will be made at the district level.
"The unfortunate thing is it's hard because there is no date. The virus isn't giving us a date we can work with," Williamson said. "That is difficult, and I think it's hard for administrators."
The state also issued public health guidance for districts, but that was met with widespread condemnation from the education community. Among other items that upset educators, the guidance provided jointly by the state education and public health departments did not require or even recommend the use of face masks or shields for students or staff.
Mike Beranek, president of the Iowa State Education Association, which represents roughly 40,000 public education workers, called the state re-opening guidance "irresponsible," "ambiguous" and "contradictory."
"We were frustrated and angry on behalf of the students and staff who are affected," Beranek said during an online news conference. "Our school districts are looking for clear guidance based on science and health. That should not be hard."
During the online news conference, Dr. Megan Srinivas, an infectious disease physician from Fort Dodge and a 2018 Democratic candidate for the Iowa House, warned that while children are less likely to contract the coronavirus and less likely to display the more severe symptoms of the disease, the virus is still prevalent in Iowa, and school classrooms are ideal incubators for the virus' spread.
"Kids are not immune. Iowa's not immune. So it's important we take the right precautions right now," Srinivas said, recommending the use of face masks or shields and proper social distancing in all school building.
A day after releasing the public health guidance, the state education department issued a statement that said the department, "acknowledges that the reopening guidance … needs further clarification," which it pledged to release "in the near future."
But the department gave no indication it plans to change its tune on requiring face coverings.
"We recognize that face masks can be an important tool to help mitigate the spread of the coronavirus. The Department of Education and the Iowa Department of Public Health do not recommend that districts and nonpublic schools require masks for all students and staff because of the considerable implications for such a policy," the statement said. "However, schools may decide to require masks based on their individual situations and data."
Concerned about COVID-19?
Sign up now to get the most recent coronavirus headlines and other important local and national news sent to your email inbox daily.