GALVA — Shawn Kendall said he'd never come back.
Not maybe. Not eventually. Never.
Why would he? Sure, Kendall was fond of Galva, his little hometown in the cornfields of rural Henry County.
But Kendall liked living in Chicago. He was a bigwig at a billion-dollar company. He had traveled the world — Scandinavia, the English isles, eastern Europe, Asia — and he had seen what life looked like outside his provincial upbringing.
But then something changed. Kendall was in his mid-30s and starting a family. He got married. He wanted kids. And he dreamed of founding his own company, an international travel service to help others see the world.
So Mr. Never moved back to join his relatives in rural Galva, where the costs of living are cheap and the charms of small-town living still sweet.
"It changed my perspective, leaving and coming back," said 40-year-old Kendall, who now serves on the Henry County Board.
Galva — population 2,485 — has fewer people than worked in his old office building in downtown Chicago.
"It was a culture shock," Kendall said, "but in a good way."
The challenge for Galva is wooing back more of its Shawn Kendalls.
Over the last 40 years, the town has been shrinking. In 1980, Galva had about 3,200 residents. Since then, its population has declined by 22%.
Galva is not alone. Across the Rust Belt, thousands of rural towns are shrinking. The linchpins of the rural economy — agriculture and manufacturing — employ fewer workers than they did a generation ago.
Not every rural community in western Illinois has shrunk, though.
Geneseo, 20 miles northwest of Galva, has about 6,500 residents — a 13% increase since 1980.
Geneseo has a few ingredients in its secret sauce: a more affluent population, an attractive downtown, anchor companies that have stayed put, strong public schools and an easy commute to the Quad-Cities.
In conversation after conversation, Geneseoans also mention something harder to measure: pride of place.
"It's the loyalty," said Kathy Nelson, a resident who serves on the Henry County Board. "It's the commitment of people that are here to support our community by telling others what we have."
Just as Geneseo is not preordained for prosperity, Galva is not doomed to decline. What both communities share are lessons about the past and future of the rural Heartland.
Rural regression
Galva's struggles with growth are not unique. Rural communities across the American Midwest have been shellacked by population loss. It's a problem that transcends borders.
Since the 1980s, Henry County has lost thousands of residents, as have hundreds of counties across the Rust Belt.
In Knox, Henry, Warren and Whiteside counties, not a single township grew between 2010 and 2018, according to the Census estimates.
The issue is often framed as a result of mortality and birth rates. As put by David Dyer, city administrator of Galva, "When people are leaving, they're going just south of town: into the cemetery."
But data from the Census Bureau show that the issue for most rural communities in Illinois is out-migration, not declining replacement rates. In the state's rural counties, net migration accounted for about 85% of the population loss between 2010 and 2016, according to researchers Norman Walzer and Brian Harger of Northern Illinois University.
To explain the losses, experts point to three economic trends that have slammed rural communities.
First, talent and capital are concentrating in urban areas. In what some have called the "new urban crisis," resources are clustered in a choice group of metro areas, such as Chicago or Des Moines.
Clustering creates more clustering — the chosen cities get richer, better educated, more cultured and more crowded, while the rest struggle to keep up. As a result, small towns lose companies, revenues and young people. The vicious cycle punishes the losers and rewards the winners.
Second, local manufacturers are dwindling in number (due to globalization) and in size (due to technology). Some companies are abandoning the Heartland for labor-cheap places like Mexico and South Asia in order to save money. Other manufacturers are employing fewer workers. As a result of automation and mechanization, companies can produce the same or even greater output with fewer employees.
Third, agriculture employs far fewer people today than ever before. In 1960, about 5.4 million people worked in American agriculture. In 2018, only about 2.3 million did. Thanks to new technologies, total farm output is higher than ever. But fewer workers are needed on the farms.
And the number of farms is shrinking, a process known as farm consolidation. Since 1910, the number of farms in Illinois has shrunk by 72%, according to the Illinois Farm Bureau.
The changing economic landscape has strained the fabric of national life, as many rural Americans yearn for better times. President Donald Trump, who remains enormously popular among rural Americans, has governed on a motif of nostalgia for a bygone era, "Make America Great Again."
More locally, rural health conditions also are getting worse. Recent studies have found that rural Americans are more likely to die from preventable causes, including heart disease and cancer. So-called "deaths of despair" — from drug overdoses, alcohol and suicide — are hitting record highs and slamming the Heartland.
"There are so many people in the Midwest who are lost and alienated," said Richard Longworth, a distinguished fellow at the Chicago Council on Global Affairs who wrote a book about the devastating effects of globalization on the Midwestern economy.
Others are more optimistic. Rural areas are not doomed, said Richard Florida, an urbanist at the University of Toronto.
Florida has identified a number of factors that foster "rural creative hubs" and can help save small towns from decline: proximity to metro areas; natural amenities, such as rolling hills and waterfronts; a legacy of arts and culture; significant spending relative to their size; and knowledge-based institutions such as colleges and universities.
To capitalize, Florida said, communities have to be "strategic and intentional."
Or, as Longworth put it, "Local leadership really makes a difference.
"People have to understand they're not alone in this," he added.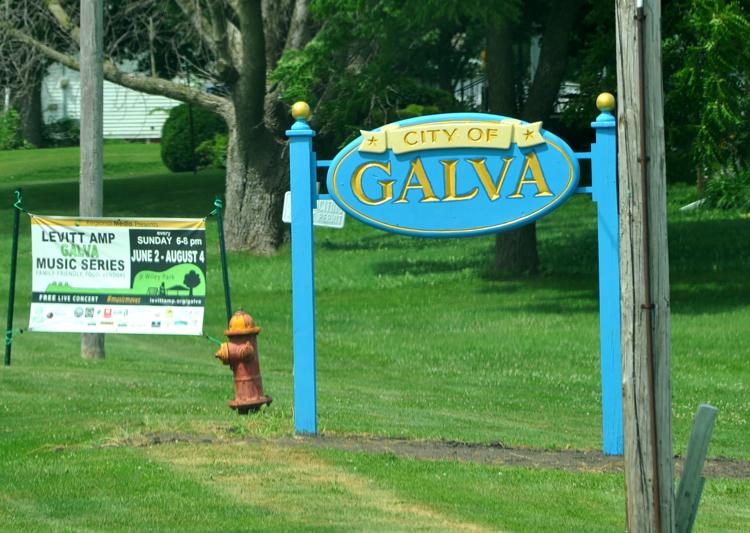 Galva: decline and renewal
Back when Shawn Kendall was growing up in Galva, in the 1990s, the town had three schools.
Today, Galva has only two-thirds the number of students it did when Kendall graduated high school. The elementary school that Kendall attended has since been converted into City Hall.
"It's your classic small-town story," Kendall said. "A lot of our talented kids go off to college and move to a big city."
Like so many other Midwestern towns, Galva depended on agriculture and industry for most of the 20th century. That winning combo foundered in the 1980s, as the Farm Crisis devastated the Rust Belt.
In the decades since, the number of farms and manufacturers has dwindled. Downtown Galva has struggled. On a recent summer afternoon, downtown was mostly empty. Traffic came from large trucks hauling material in and out of town.
Industry remains vital to the local economy. The town has held onto a metals distributor, a vacuum tanks manufacturer, an electroplating and casting company, and an ethanol plant.
Why have some companies stayed when so many others have left?
Employees and employers cite the unique aspects of rural towns: low costs, open-arms support from locals, and an effusive pride of place.
"There's a mentality I like. People are proud of their work," said Ron Pankau, owner of Best Manufacturing in Galva, who splits his time between Galva and Chicago. "I don't always see that in the city."
Pankau has seen the town dwindle and rebound over the last four decades. In the 1980s, shops closed up, and businesses left town. "It became kind of a ghost town," Pankau said.
But he and others believe the town is turning the corner. And its recovery is aided by technology, the same force that hobbled the Rust Belt in the first place.
Pankau has about 40 workers in Galva. His metal fabrication plant ships products all over the world, from Moscow and Istanbul to the Philippines and Mexico.
"I don't feel my location has prevented me from doing work with anybody," he said. "You can live anywhere you want now with technology. We're all interconnected."
Galvans believe that if communication technologies can keep Pankau in town, they can bring back more entrepreneurs.
"I run an international travel business out of Galva. It's an obscure thing, but it works," Kendall said. "My competitors are in New York, Philadelphia and Seattle. Here, I can get better workers for a lot less money."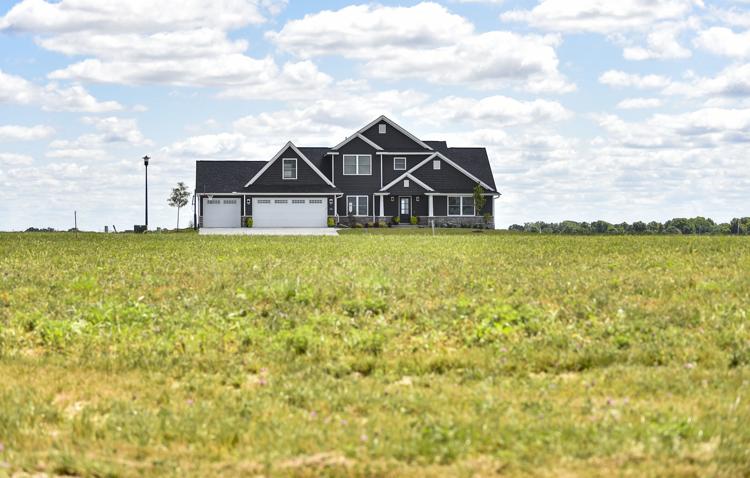 Geneseo: bucking trends
In Geneseo, a small Illinois town that has grown over the past 40 years, there's a well-known phrase that gets to the heart of the town's success: "Drive 20, save plenty."
Twenty-three miles by car from downtown Moline, the rural-suburban town benefits from its location in the shallow countryside.
Geneseo is also affluent. Its median household income is $80,150, higher than median incomes in all of the Quad-Cities save Bettendorf.
Its small but bustling downtown is a postcard of Smalltown, U.S.A., at peak health. Locally owned restaurants and brewpubs. A florist. A high-end restaurant. No empty storefronts.
Town leaders have toiled to convert the downtown into a destination welcoming to residents and visitors alike.
One small but meaningful example is the town's facade program, which helps businesses afford attractive storefronts. The program covers awnings, exterior paint, windows and brickwork.
Downtown beautification might sound like a luxury. But research suggests that it can build up community and the economy. A study published last April in the Journal of Regional Science found that urban population growth between 1990 and 2010 was about 10% higher in a metro area perceived to be more picturesque.
"It takes work to be vibrant," said Geneseo Mayor Kathy Carroll-Duda. "It takes effort from the community as a whole."
Like Shawn Kendall in Galva, Carroll-Duda represents the best and brightest of Generation X returning home to Henry County and stepping up into leadership.
A Geneseo native, Carroll-Duda worked as an engineer at Caterpillar Inc. before moving to Japan in 2003.
Her experiences were global. But her dreams remained local.
"With every move, I was longing to be back in Geneseo," she said.
Loyalty is the coin of the realm in small towns like Geneseo. One of the town's largest employers is Springfield Armory Inc., a family-owned firearms manufacturer with long-standing ties to the area. It's a pillar of the local economy — and a perennial source of anxiety.
How can the town hold onto Springfield Armory? That was one of the biggest questions in his interview to be county economic development director, Kelly said. To keep the company in town, Geneseo has relied on tax incentives such as TIF (tax increment financing) districts and enterprise zones.
Ultimately, though, what retains Springfield Armory might be the same thing that has kept the town populated — a persistent allegiance to the place.
"They're loyal to their communities," Kelly said about Geneseoans. "No matter what, they're saying, 'I'm not going to pull my flag up. I'm not going to find a better place to live.' "
'Not all doom and gloom'
Galva's leaders insist that the town can grow again.
Dyer, the town administrator, believes growth will involve manufacturing. That means boosting corporate incentives and slashing regulations.
"My bet is that if I can get enough manufacturing jobs back, we can stem the tide and then grow," Dyer said.
The blueprint for the future of Smalltown, U.S.A., differs from town to town. Some have it easier than others, thanks to already existing amenities. Oshkosh, Wis., has a major university. Galena, Ill., is a historic site and tourist getaway. Fairfield, Iowa, has a well-regarded arts scene and tradition of entrepreneurship.
What about towns without big colleges, a start-up culture, natural sights or much tourism?
Galva has an outpost for higher education in Black Hawk College's East Campus, which moved to its present spot six miles east of downtown in 1971. The campus had 400 full-time students last spring, a decline of 20% from five years earlier.
Locals like to mention how Galva almost landed Augustana College more than 140 years ago, decades before the terms "globalization" or "knowledge economy" had been invented.
(This claim has been disputed. "To my knowledge, Galva was never considered as a possible location for Augustana," said Kai Swanson, a Rock Island resident and head of the Augustana Historical Society. The college moved from Paxton, Ill., to Rock Island in 1875.)
At the end of the day, Galva is far from the Quad-Cities (it's a 48-mile drive) and Peoria (50 miles). It lacks world-class environmental assets. It has no big tourist trap. And its knowledge-based institution will have a tough time pulling students from beyond the immediate area.
But that doesn't matter. Galvans can't control the town's topography or history. Instead, they can start new traditions that play up the town's culture and animate its pride.
And they've already started.
In 2018, Galva learned that it was one of 15 cities nationally to win a Levitt Amp (Your City) Grant, a program that gives towns and cities $25,000 to host free outdoor concerts.
Other winners included Chattanooga, Tenn. (pop. 180,557) and Santa Fe, N.M., an internationally renowned arts hub.
Galva leaders said that they're the smallest town to have ever won the grant, and the only winner supported entirely by volunteers.
When Galva was selected, locals weren't sure how many people would show up for the concerts. They were floored by the outpouring of support from across the region.
The 10 concerts were held on Sunday nights in the town's central park. They attracted an average of more than 600 attendees. One concert brought in an estimated 1,200 people — almost half the town population. Galva had produced a cultural hit.
The effect on the town has been palpable, locals said.
"We're seeing more people actually think about what we need to do to regenerate the city," Kendall said. "It feels like we've turned the tide in Galva."
The good news kept on giving: Galva won the grant for a second year in 2019. 
The Levitt music series has proved to leaders that despite population loss, the town can bring something vital to the region.
"It's not all doom and gloom," Dyer said. "It's not in our human nature to give up."
Galva, Illinois population change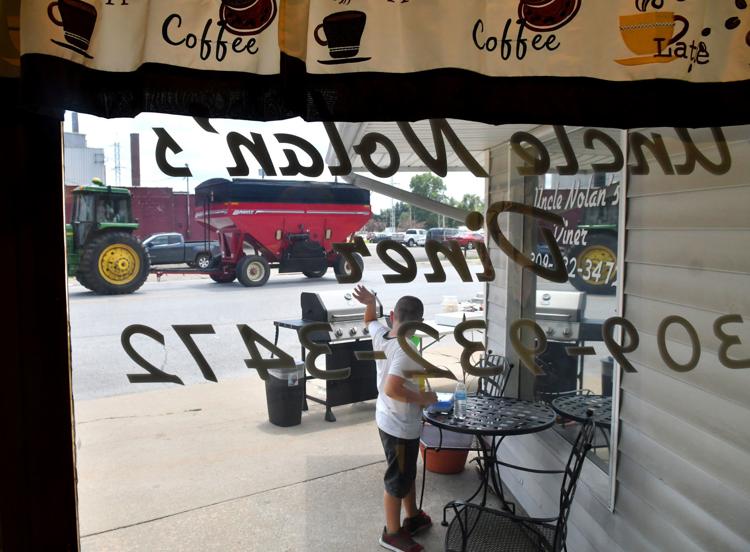 072019-mda-nws-ruralpopulation-02.jpg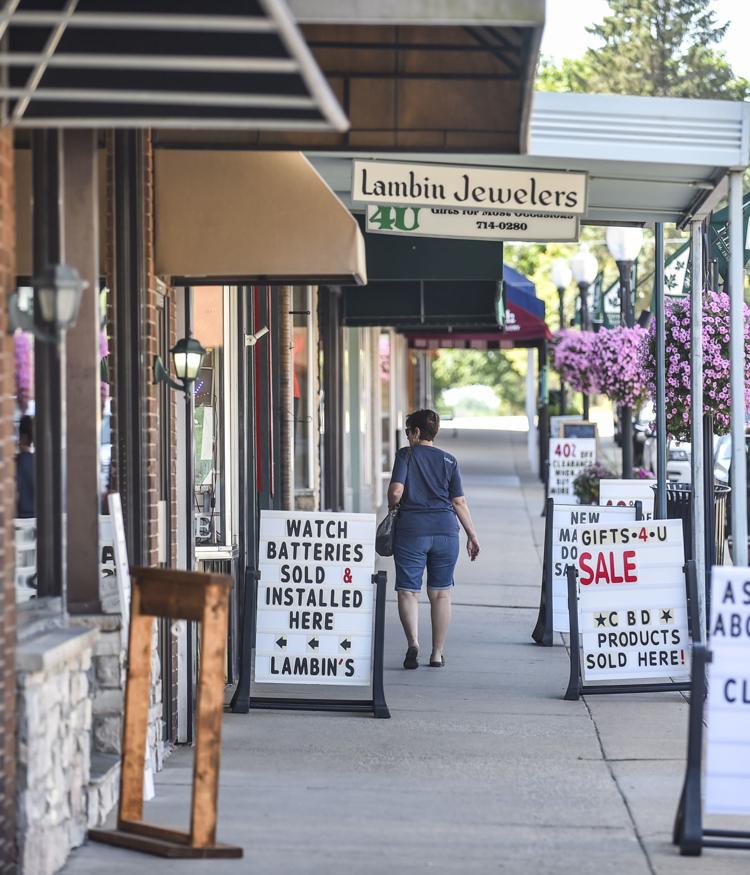 072019-mda-nws-ruralpopulation-18.jpg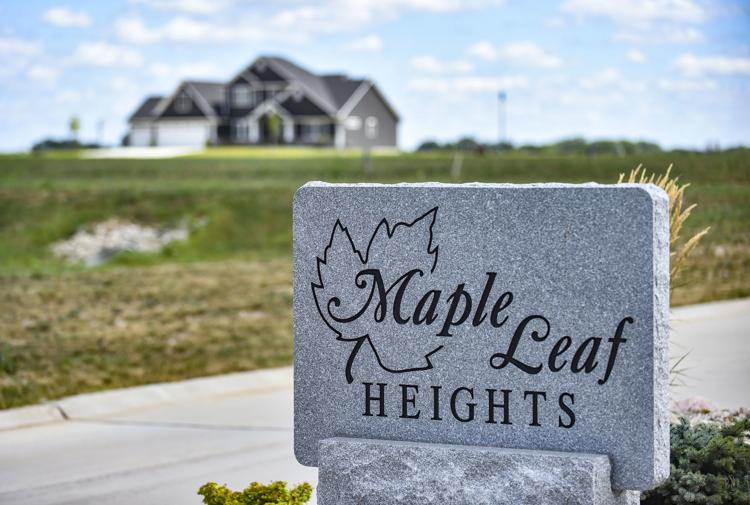 072019-mda-nws-ruralpopulation-15.jpg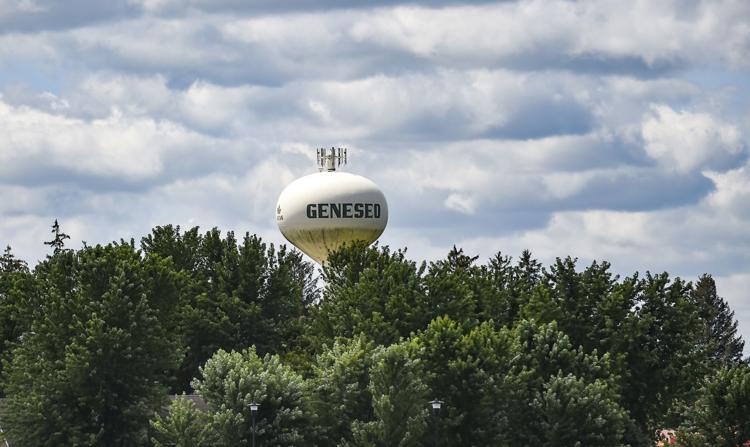 072019-mda-nws-ruralpopulation-10.jpg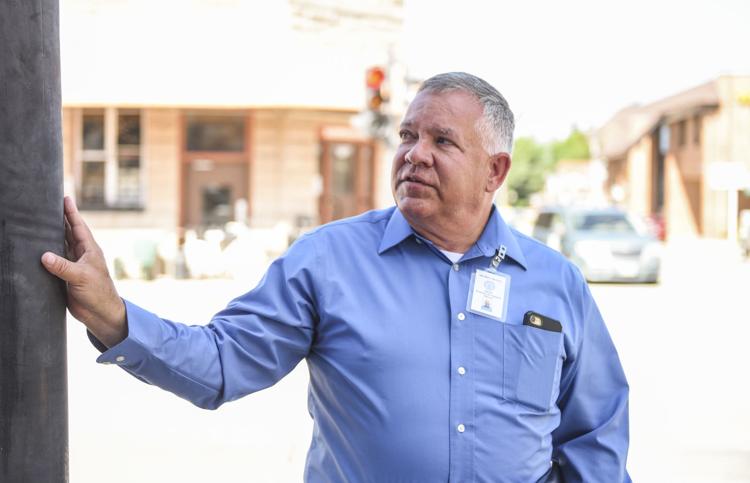 072019-mda-nws-ruralpopulation-12.jpg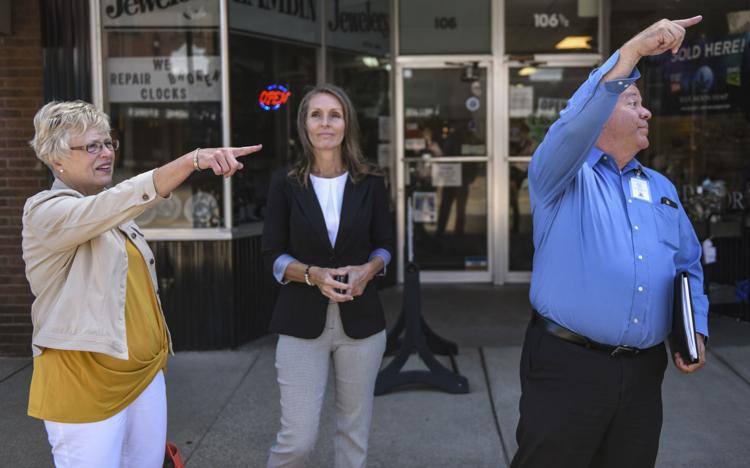 072019-mda-nws-ruralpopulation-04.jpg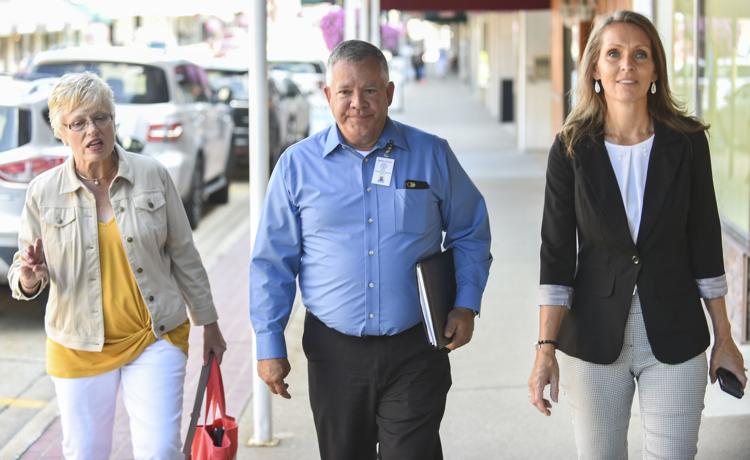 072019-mda-nws-ruralpopulation-07.jpg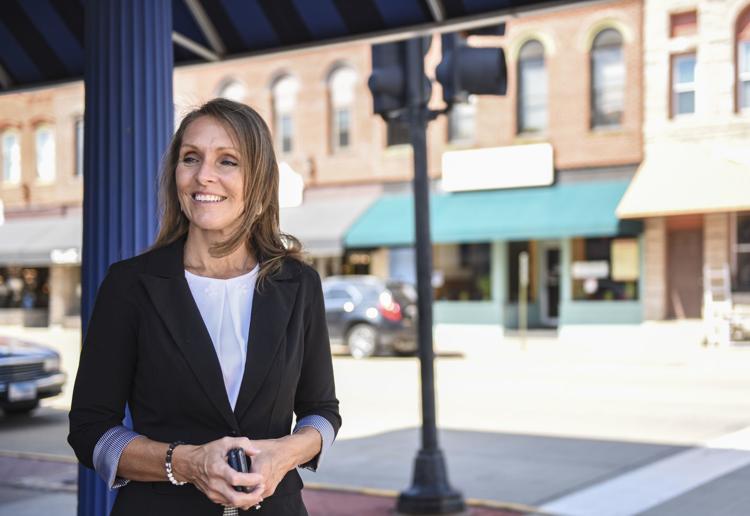 072019-mda-nws-ruralpopulation-13.jpg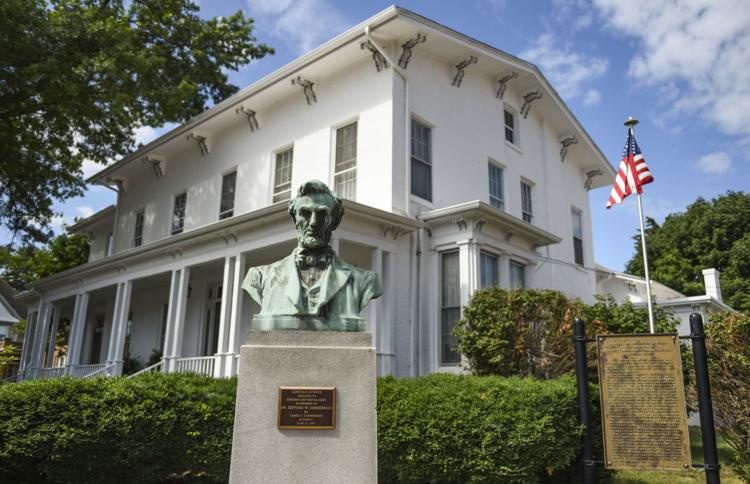 072019-mda-nws-ruralpopulation-03.jpg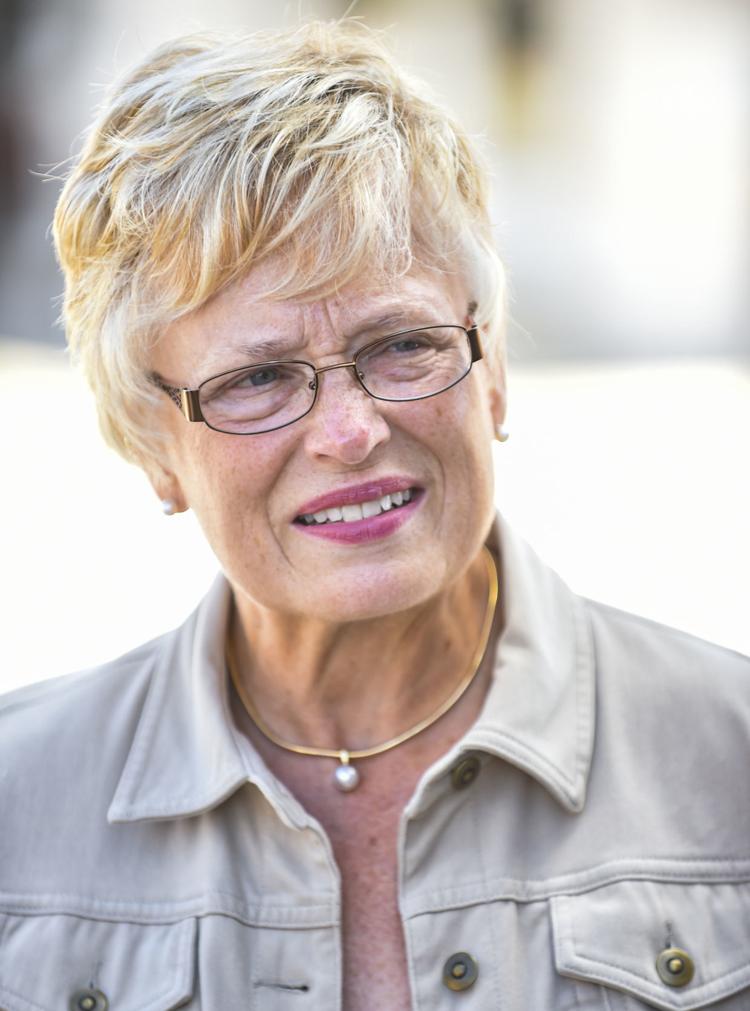 072019-mda-nws-ruralpopulation-05.jpg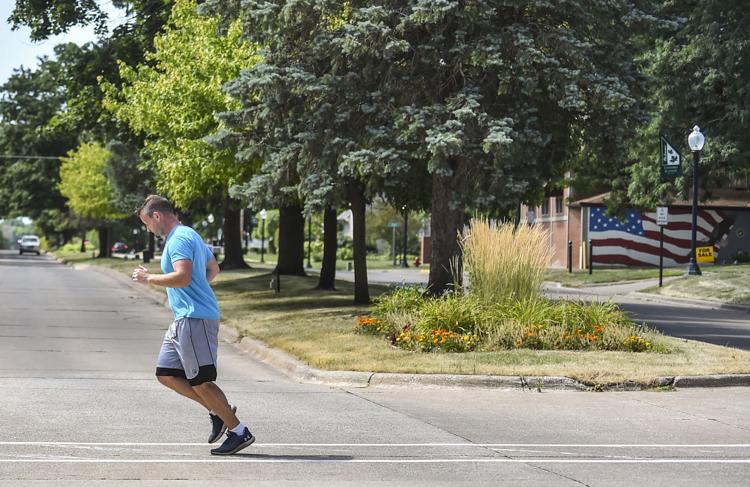 072019-mda-nws-ruralpopulation-06.jpg
072019-mda-nws-ruralpopulation-20.jpg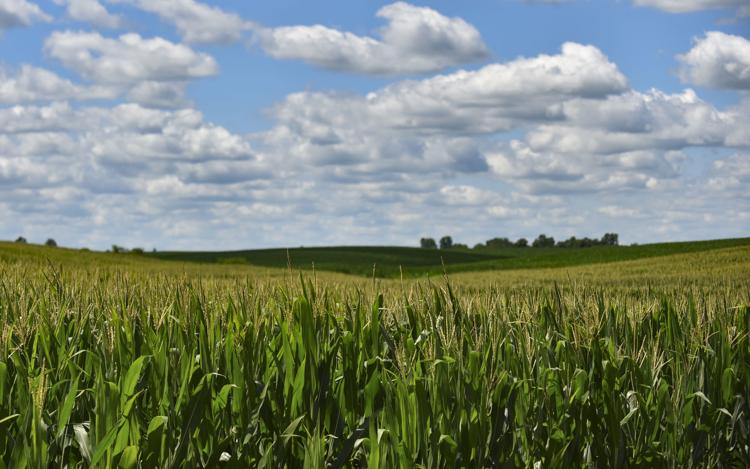 072019-mda-nws-ruralpopulation-11.jpg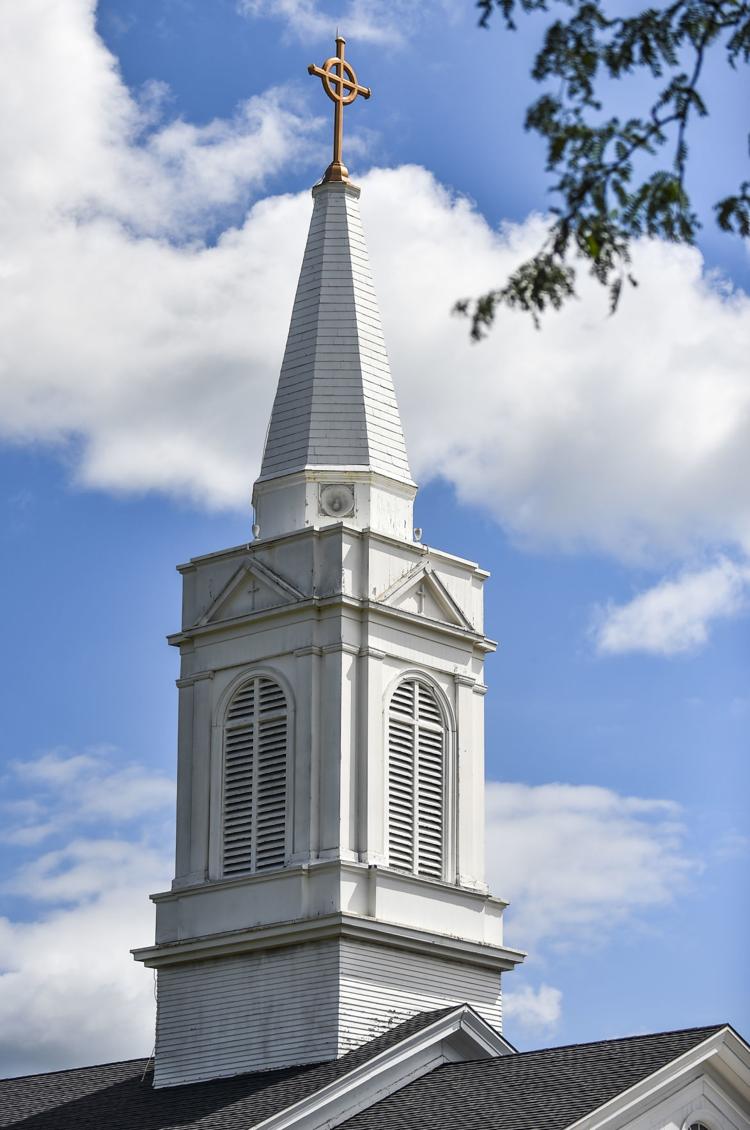 072019-mda-nws-ruralpopulation-17.jpg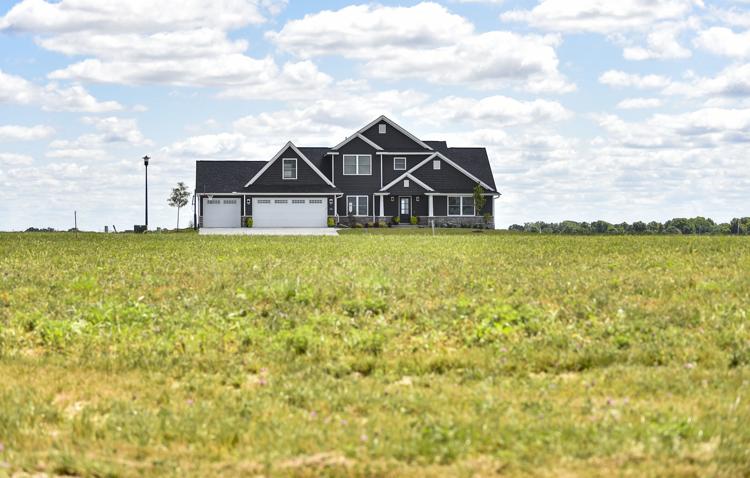 072019-mda-nws-ruralpopulation-01.jpg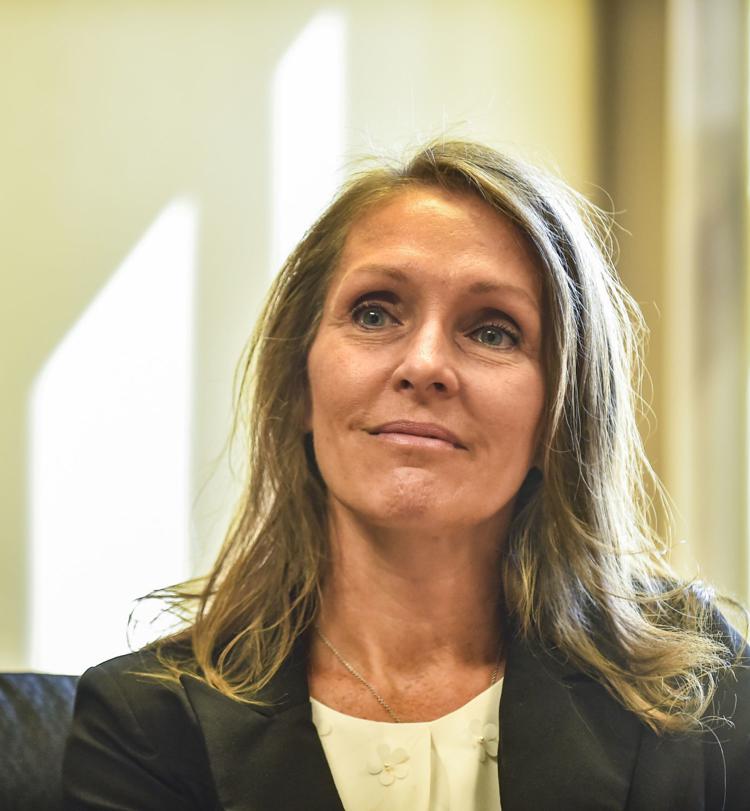 072019-mda-nws-ruralpopulation-08.jpg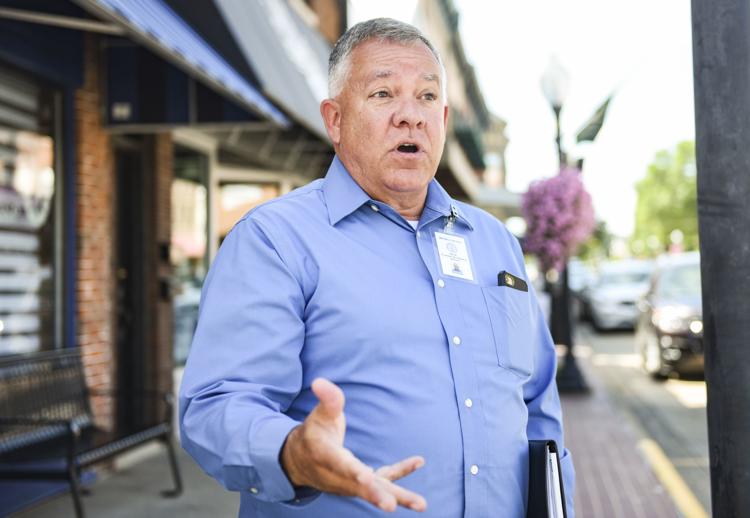 072019-mda-nws-ruralpopulation-09.jpg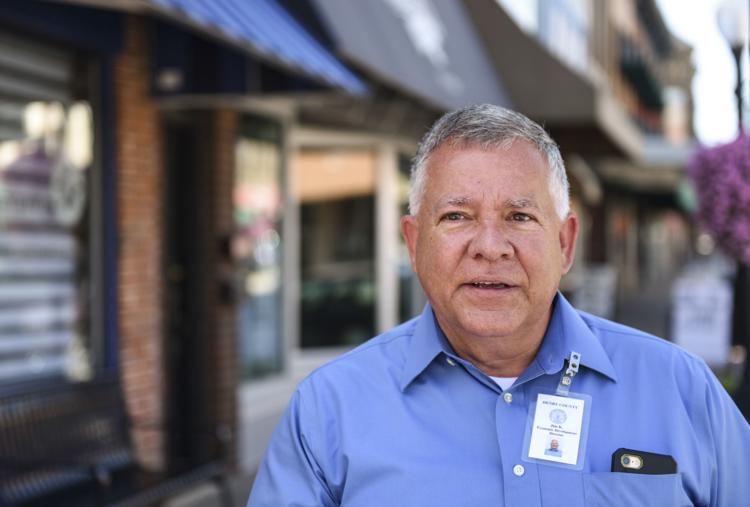 072019-mda-nws-ruralpopulation-14.jpg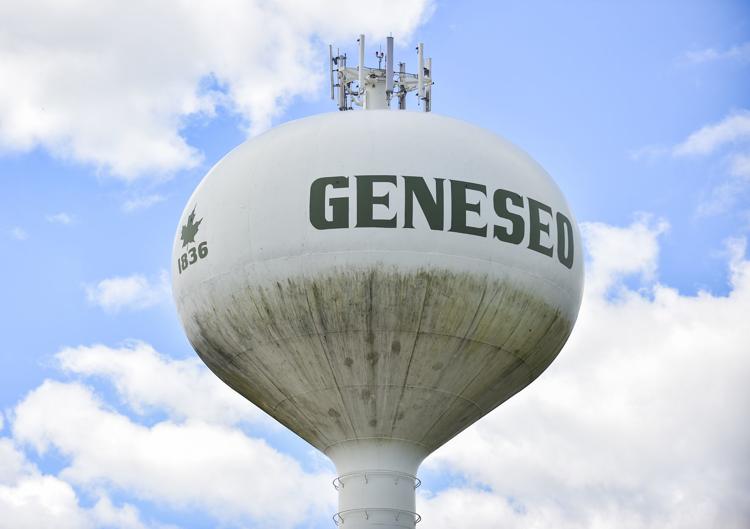 072019-mda-nws-ruralpopulation-16.jpg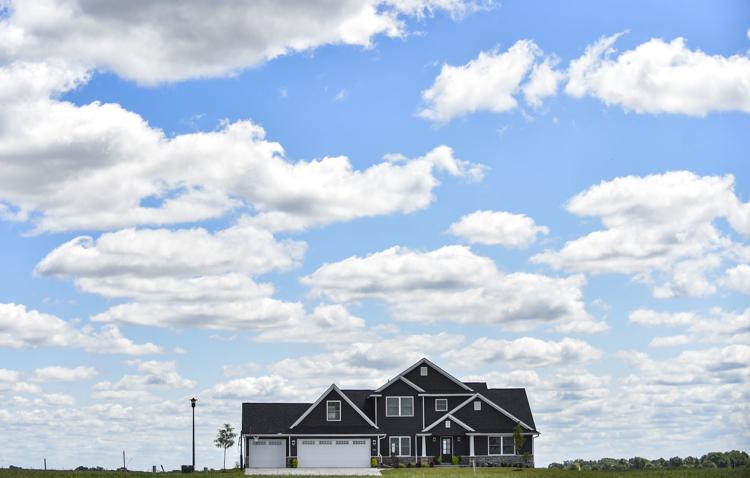 Galva, Illinois population change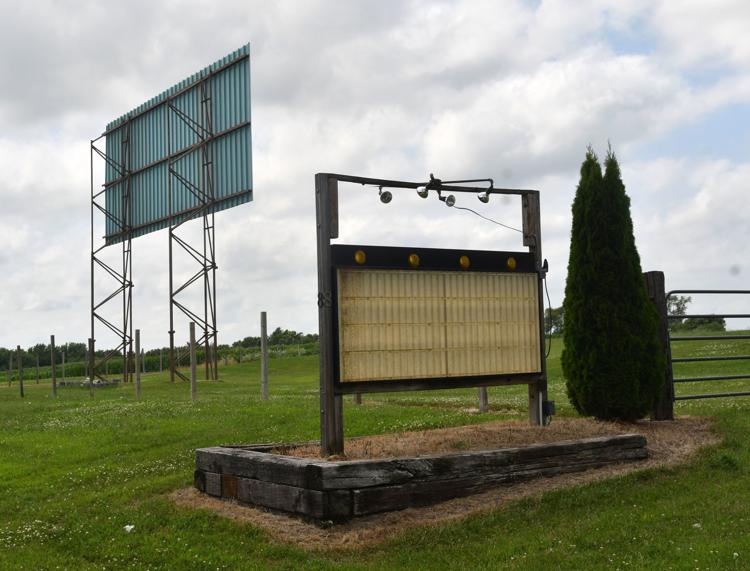 Galva, Illinois population change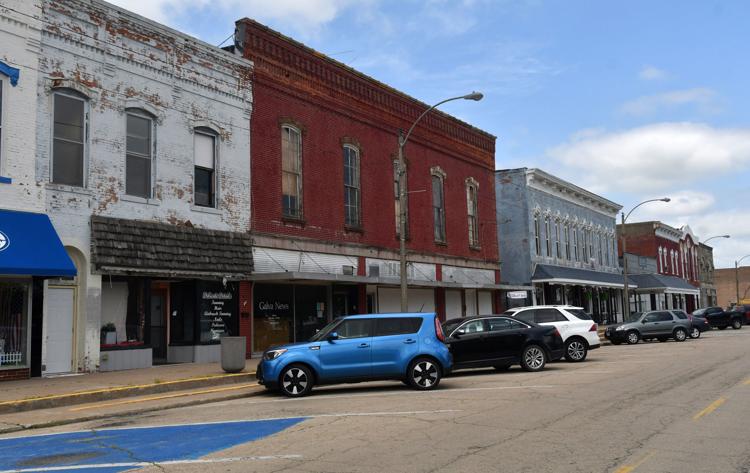 Galva, Illinois population change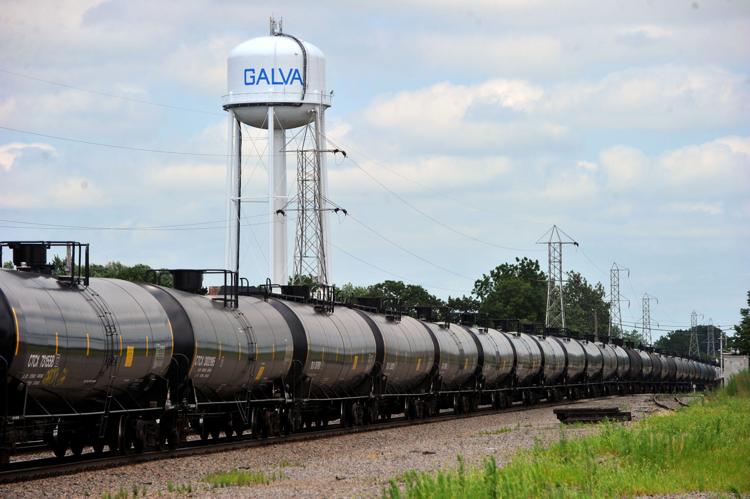 Galva, Illinois population change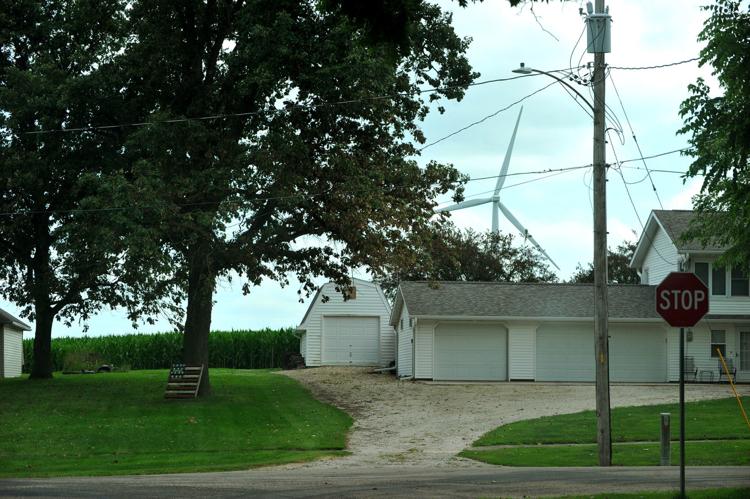 Galva, Illinois population change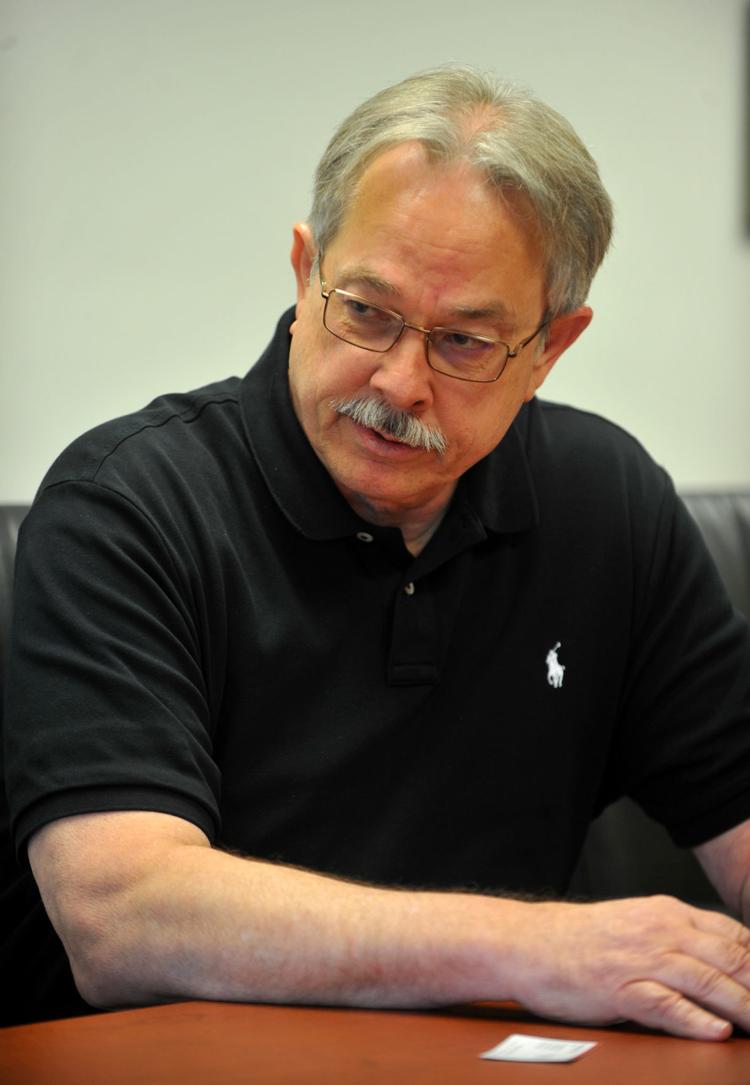 Galva, Illinois population change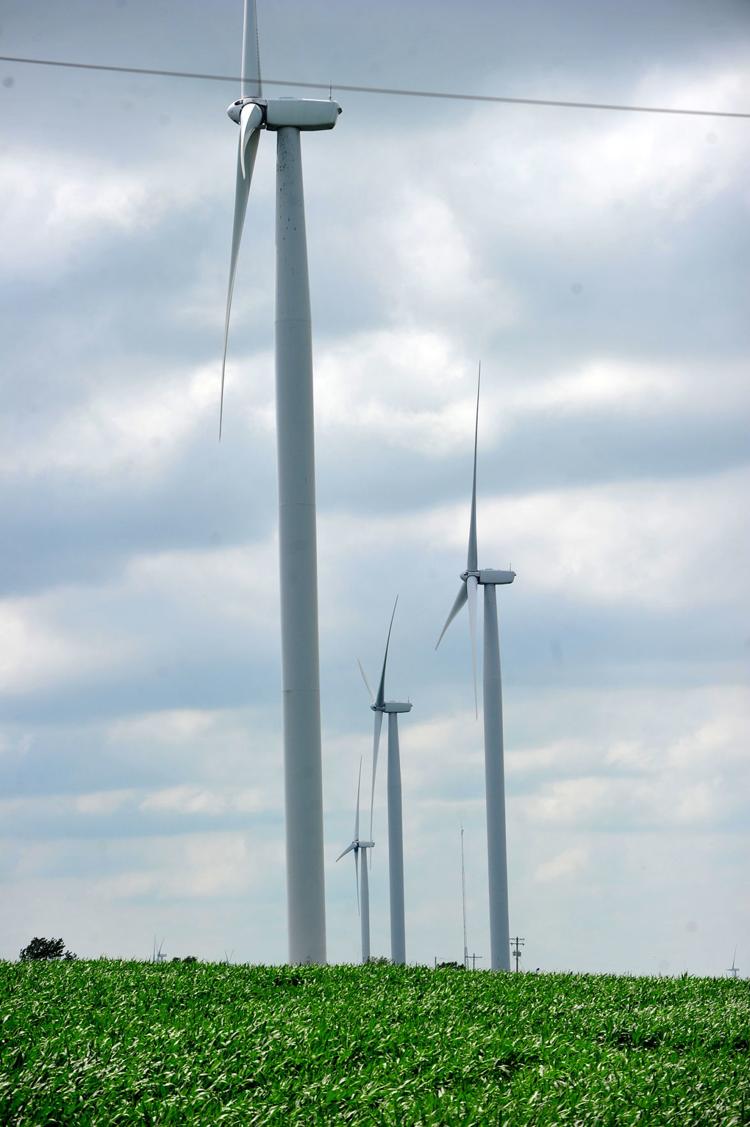 Galva, Illinois population change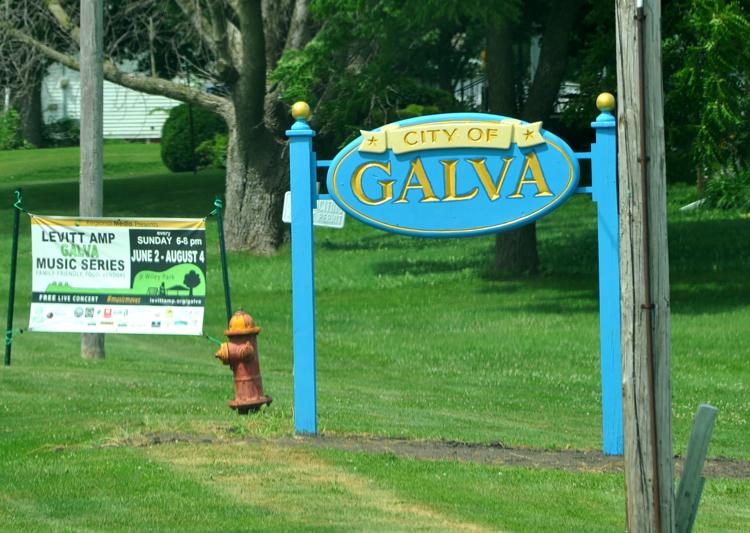 Galva, Illinois population change
Galva, Illinois population change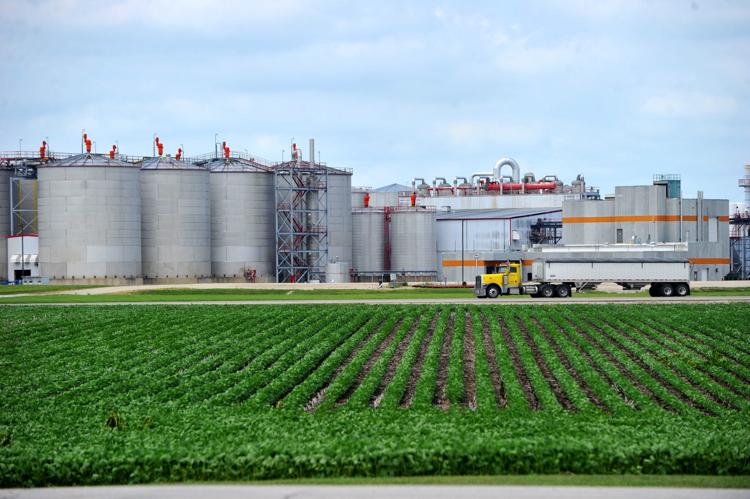 Galva, Illinois population change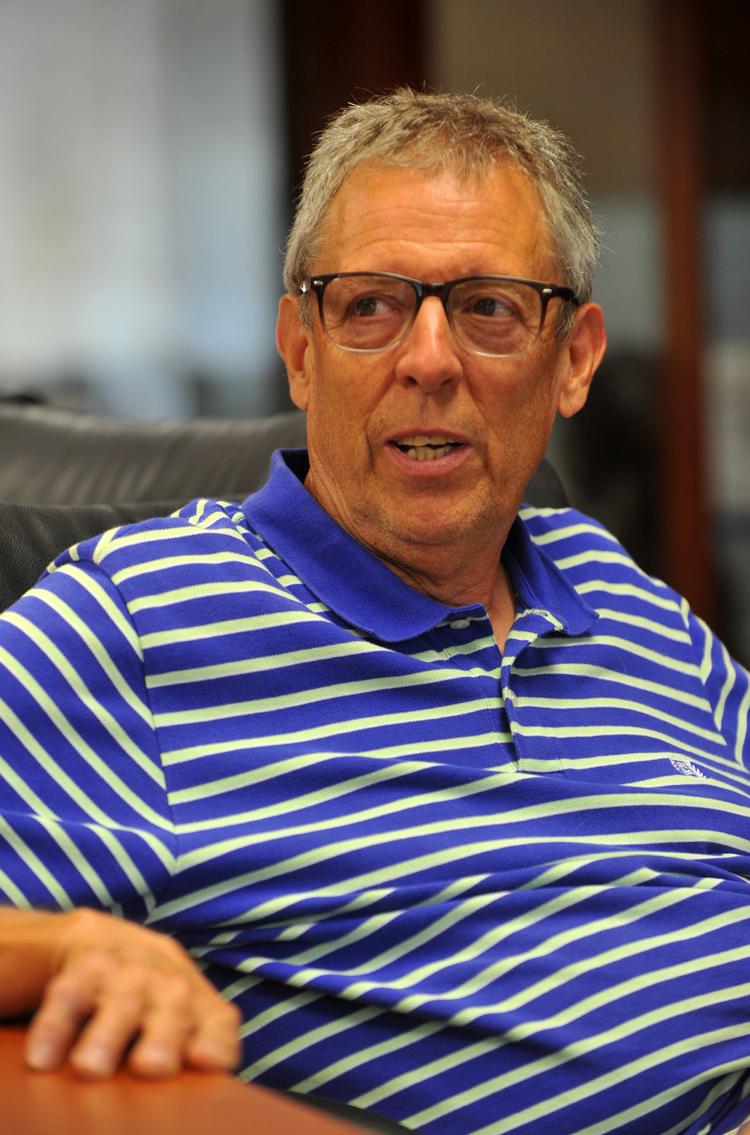 Galva, Illinois population change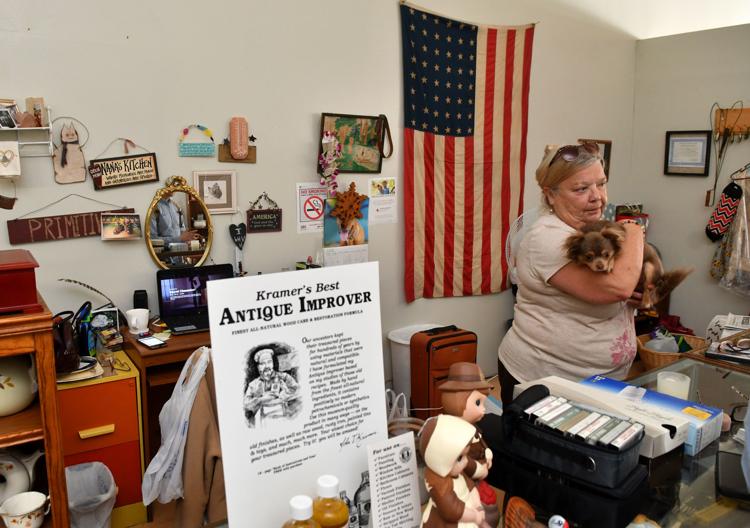 Galva, Illinois population change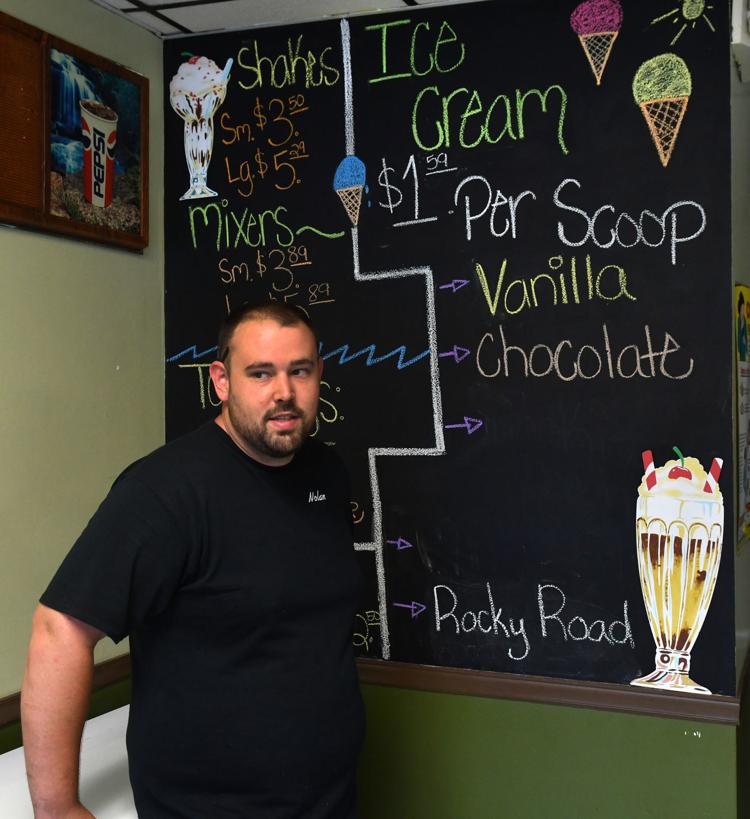 Galva, Illinois population change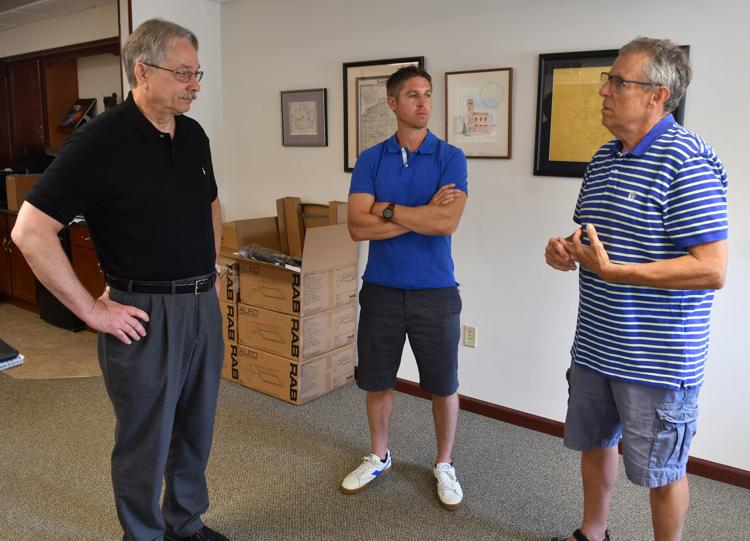 Be the first to know
Get local news delivered to your inbox!