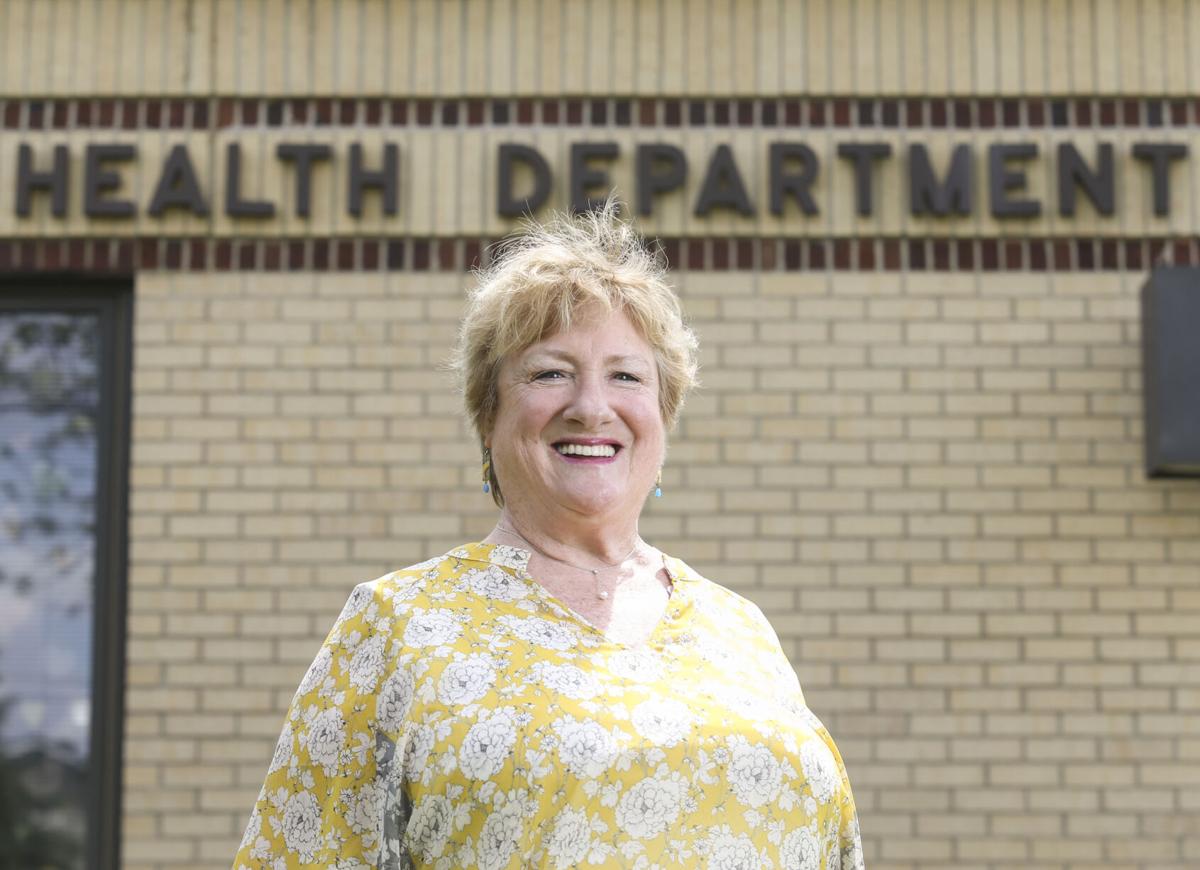 Debbie Freiburg has been a nurse her entire adult life and is a member of the Rock Island County Board of Health.
So it was only natural Freiburg signed on as a volunteer contact tracer when COVID-19 started to spread in March. During Thursday's Q-C COVID-19 Coalition press briefing, Freiburg said since the start of the pandemic she has been "yelled at, hung up on and cussed out."
"Contact tracing is important — it is a proven as one of the ways we prevent further spread of communicable disease during outbreaks," Freiburg said. "It is based in science, and it is a tool health departments can use to help people stay safe."
Freiburg then offered a window into the grim side of the effort to track a virus for which there is no vaccine and no known cure.
"I spoke with a man whose wife was positive and he got sick, too. One day I talked to him and he said he was feeling better," Freiburg explained. "A couple of days later I talked to the man's son as a contact. The son told me his dad died the night before in the hospital.
"He told me the family had to say goodbye to his father over the phone."
It is not a matter of public record if anyone got a chance to say goodbye to the man in his 80s who died of the COVID-19-related causes Thursday. His was the 98th death in Rock Island County linked to the virus since the start of the pandemic.
Scott County's COVID-19-linked death toll remained at 37. A combined 135 deaths are linked to the virus in the Quad-Cities — and just how many more people will develop serious symptoms from infection has local health officials worried as new-case rates continue to climb on both sides of the Mississippi.
The Rock Island County Health Department reported 53 new COVID-19 cases, bringing the total number of confirmed cases to 3,939 since the start of the pandemic. There are 29 patients hospitalized in Rock Island County — down four from Wednesday's all-time high of 33.
"The people I talk to seem to not understand how their individual actions impact the entire community, Freiburg said. "We've linked dozens of cases to two large weddings this fall. The state restricts weddings to 50 people, but these gatherings were much larger than that.
"We've seen many cases pop up in Rock Island County of people who 'took a break' from COVID in Iowa, where the positivity is 20% and safety protocols are basically nonexistent."
Freiburg said the consequence of greater exposure was a higher risk of infection.
"Hundreds of cases have started as a night out at a bar and spread to hundreds more," Freiburg said. "One person told me that 'we all knew each other, so we didn't wear masks.' That's not safe. At least one person in that group was positive and spread it to many friends," Freiburg said. "I talked with a woman who went to brunch at a restaurant with six other friends. They said they were 'good' and wore their masks, except when they were eating and drinking. They all got sick."
Like every other public health official in the Q-C, Freiburg stressed the need for wearing masks, social distancing, avoiding large groups and going into public indoor spaces only when absolutely necessary.
The contact tracer pleaded with residents to respond to the questions when someone from the health departments calls.
"Public health is not the enemy," Freiburg said. "We must not give into pandemic fatigue."
Rock Island County's climbing infections is just a portion of the new cases mounting daily across Illinois. State health officials confirmed 4,942 new cases Thursday, driving the total to 360,159. A total of 9,387 deaths have been linked to the virus.
Iowa numbers are climbing, too. Scott County reported 53 new cases, putting the total confirmed infections since March at 4,168.
Health officials in Iowa confirmed 1,373 new cases Thursday, raising the statewide total to 111,166. Deaths linked to COVID-19 increased to 1,599 in Iowa.
Concerned about COVID-19?
Sign up now to get the most recent coronavirus headlines and other important local and national news sent to your email inbox daily.