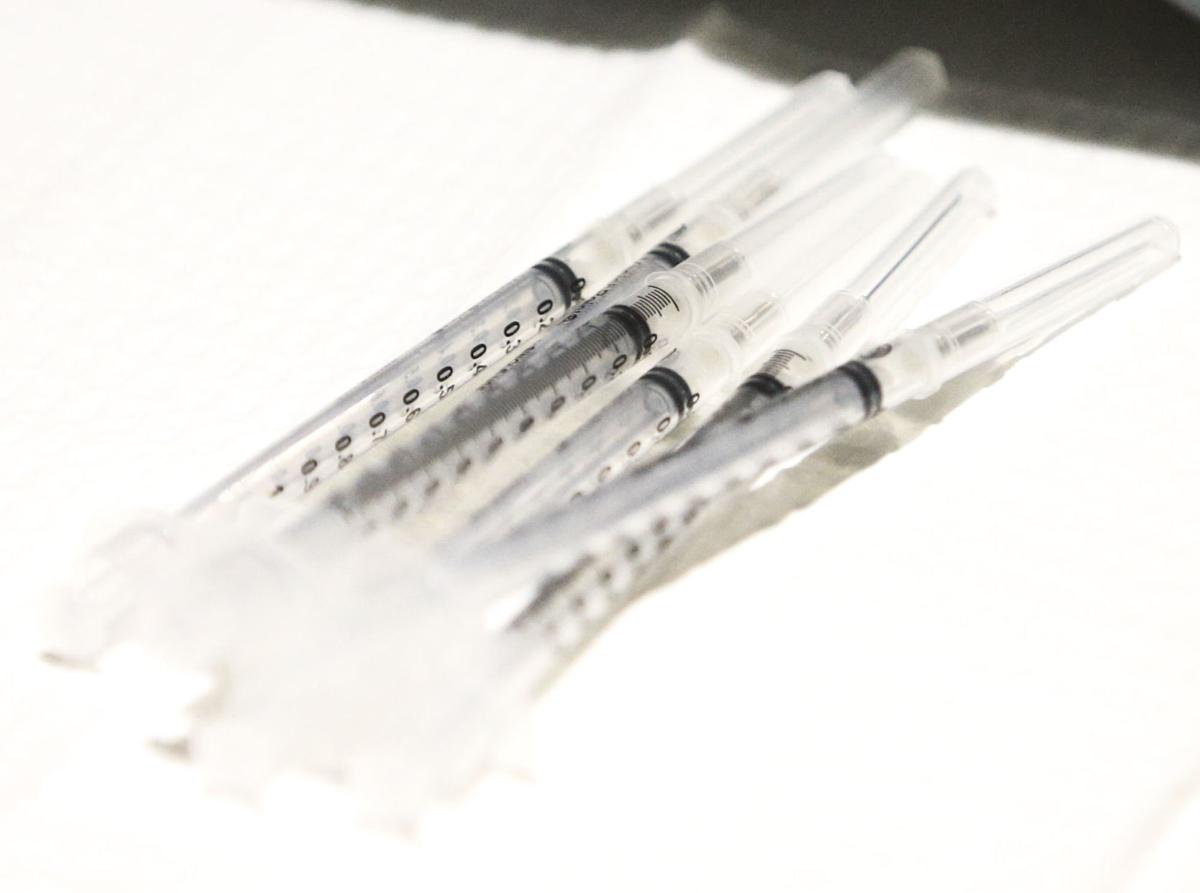 They don't put pictures on scorecards.
That time-worn baseball wisdom is applicable to any pandemic. In this time of COVID-19, we have statistics on a grim kind of scorecard: new cases, total cases, positivity rates, vaccination rates, hospitalizations, and, finally, death.
But none of those stats come with pictures of the individuals impacted by the virus. The fact Genesis Health Systems reported 35 patients hospitalized with severe symptoms of COVID-19 Monday might not mean much to anyone who doesn't know any of the unfortunate 35.
Those 35 COVID-19 patients — as well as the 24 COVID-19 patients reported by the Rock Island County Health Department on Monday — are a clear indication the pandemic is far from over.
After a winter that saw COVID-19 hospitalizations climb as high as 72 patients at Genesis and another 71 patients at UnityPoint-Trinity on Dec. 12, 2020, Genesis Health Systems reported 25 hospitalized Feb. 9. That was the hospital system's lowest number of COVID-19 patients since Oct. 4, 2020, Genesis officials said.
On Feb. 9, Rock Island County health officials reported 14 people in the county hospitalized with COVID-19.
Since that time, the number of COVID-19-related hospitalizations across the Quad-Cities has bounced between the low teens and Tuesday's totals.
A look back shows on Feb. 24 Genesis reported 21 COVID-19 patients and Rock Island County officials reported 19.
By March 3, there was much hope. The Rock Island County Health Department and the Scott County Heath Department reported a combined eight new COVID-19 cases. The same day, Rock Island County health officials reported 15 COVID-19 hospitalizations and Genesis reported 13.
Twenty days later, on March 23, the numbers were even more encouraging. Genesis reported just six COVID-19 hospitalizations and Rock Island County reported 13.
By March 26 hospitalization numbers were on the rise again. Genesis reported 19 COVID-19 patients, while Rock Island County reported 15.
Since Thursday of last week, the COVID-19 patient count has gone from 24 to 26 to 32, while Rock Island County has increased from 19 to 24 in the same span.
COVID-19 death and new cases
The Rock Island County Health Department reported the COVID-19 death of a woman in her 80s who had been hospitalized. Her death brings the total to 308 since the start of the pandemic.
"We are saddened that another resident has died from COVID-19 and we offer our condolences to her loved ones," said Nita Ludwig, administrator of the Rock Island County Health Department. "We urge everyone to get vaccinated as soon as they can. We expanded eligibility at our National Guard clinic in Milan to include everyone in Illinois who is 16 and older."
The Rock Island Health Department also reported 122 new COVID-19 cases from Friday, Saturday, Sunday and Monday. The total number of cases is now 13,626.
Of the 122 new cases recorded over the previous four days 108 men and women are under the age of 60 — that's 88.5% of the new cases. Drilling deeper, men and women under the age of 40 accounted for 79 of the 122 —or 64.6% — of the new cases.
The Iowa Department of Public Health reported 31 new COVID-19 cases Monday in Scott Count, increasing the total since the start of the pandemic to 19,649. A total of 232 deaths in the county are linked to the virus.