PORT BYRON — Bob Pifkin has been cutting hair in Port Byron at The Hair Shop for 48 years.
"I hope to make it two more years, so I can say 50 (years)," he said.
The one-man operation at 101 N. Main St., Port Byron, has had two previous Port Byron locations.
"The first was located across from the mortuary," Pifkin said. "We were there until one wall fell in.
"The next place was a few doors down from here," he said. "It was larger, and used to be a dog groomer's.
"As I got older and wanted to slow down, this space was available — smaller and more appropriate."
Pifkin grew up with his aunt and uncle in Paw Paw, Illinois, about 85 miles east of the Quad-Cities.
"From the time I was a sophomore in high school, I knew I wanted to work for myself," Pifkin said. "Being a barber fit the bill.
"I came here April 12, 1970, bringing my wife Charlotte, a Davenport native, along," he said. "We raised three boys here."
"My work here started because the barber here, Bob Wainwright, had an opening in his shop," Pifkin said. "I was straight out of Lincoln Barber (School) in East Moline."
Back then, to get licensed, a barber had to have 27 months of internship, he said. When Pifkin finished the internship, he kept working with Wainwright.
"Then, when Bob died unexpectedly, his family gave me the business," Pifkin said.
Pitkin said his work at the barber shop usually begins around 8:30 a.m. He takes a 20-minute break to go home for lunch. Before leaving for the day, he finishes all of the customers in the shop by 5:30 p.m., then cleans up and gets ready for the next day before leaving.
His shop is open 8 a.m. to 5:30 p.m. Tuesday, Wednesday and Friday and 8 a.m. to 2 p.m. Saturday, 
"Appointments are strictly walk-ins. Sometimes there is no one here and other times — like today — there are people waiting," Pitkin said as he cut the hair of Riverdale freshman Cole Jennings while his twin brother, Caleb, and their father, Riverdale Middle School Principal James Jennings, patiently waited their turns.
Before Cole was out of the chair, Wayne and Debbie Short, from Cordova, arrived and asked if there was still time for both of them to get haircuts.
"You're in the door, aren't you?" Pifkin said, laughing.
"I never know what to expect, but if a customer comes through the door, I make time for them," he said. "What I love most about my job is communicating with people. We are a friendly place."
Within two hours this Tuesday afternoon, Pifkin switched gears and cut three generations of styles. No two cuts were the same.
"The boys are not identical twins," Pifkin said of the Jennings boys. While the styles they wear are similar, Pifkin said their hair is different and is cut differently.
You have free articles remaining.
"Now the kids wear their hair short on the side," he said. "Styles change. But in 48 years, they have repeated themselves with slight variation."
He said many styles today are a variation of the men's "bowl cut" of the 1970s and 1980s, or a "bob haircut" for women that really never goes out of style
The boys were all smiles as they waited for their father to take his turn. Colt Jennings insisted he had the best haircut because he was the best looking.
"Another thing that remains the same here is, Dad always pays," James Jennings said.
Debbie Short smiled while reminiscing about bringing her own boys for haircuts by Pifkin.
"Then the shop was across from the mortuary," she said. "I was in a hurry one day and asked if Bob could do women's hair, too. I have been coming to him for hair cuts ever since."
Pifkin said that years ago, he cut women's hair and worked with hair rollers and gave permanents.
"As I got older and my fingers became stiffer, I did away with those services," he said.
"I have cut hair for four generations of Debbie's family," he said. "I actually cut Debbie's father's hair. Her sons and grandchildren sometimes come here, too."
Pifkin said that, when parents allow it, he will pick up a child and show them all the barber tools before a cut begins.
"By talking to the child and showing them the tools, the child would know what to expect, be less frightened and have a tendency to enjoy having a haircut more," Pifkin said.
Many from the Port Byron area grew up with Pifkin haircuts. Wayne Short said he had been a repeat customer for more than 30 years.
"He is interested in his customers," Short said. "As a customer, you are not just a number."
Dr. Rob Hetz, a Riverdale graduate now living in Manitowoc, Wisconsin, is one of those repeat customers. He endorsed Pifkin and The Hair Shop on the online service Yelp.
"Bob is the proverbial great barber who I have known for years and he's great and personal, and gives a great cut," Hetz said. "A cut above the best I have experienced."
Pifkin said he enjoys talking to people and hearing about what they are doing at their work.
"I have coffee for customers and some people just come in to visit, especially in the morning when I have my American Bull Dog here," he said. "Some just stop by to give her treats."
Pifkin said he does not do shaves or male manicures, with a very few exceptions. The Hair Shop, he said, has become a guy thing — a place where men and boys hangout and talk.
"Most girls want to go to salons these days," he says.
Progress: Port Byron barber, Bob Pifkin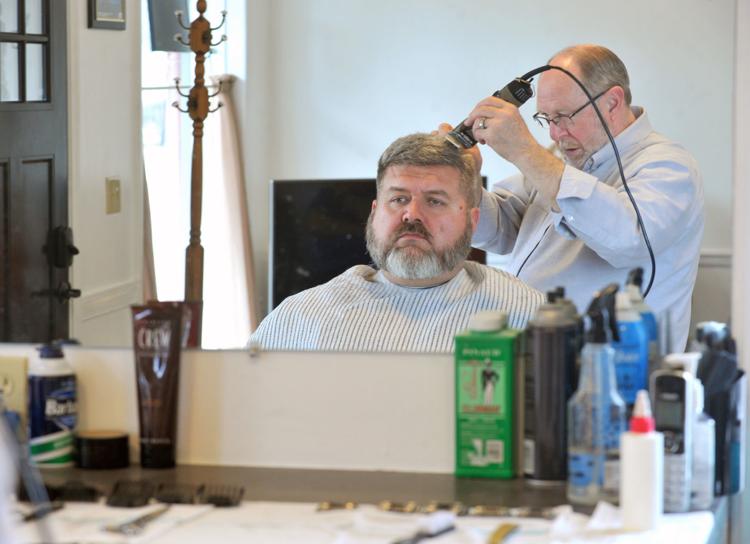 Progress: Port Byron barber, Bob Pifkin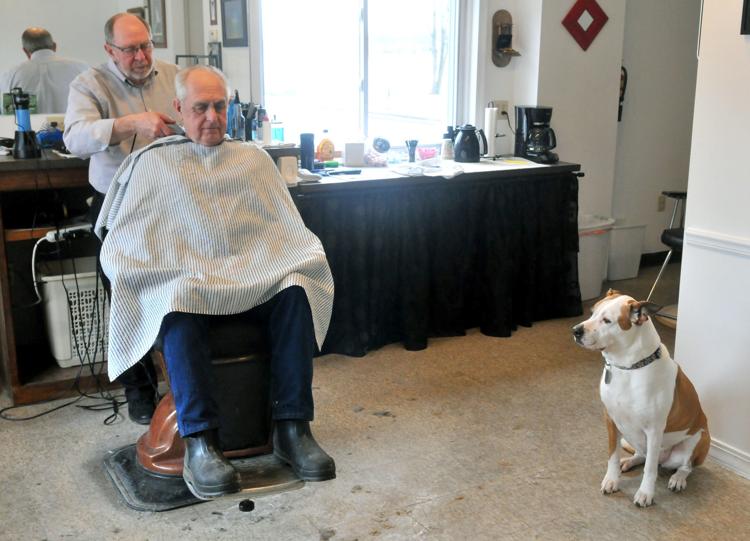 Progress: Port Byron barber, Bob Pifkin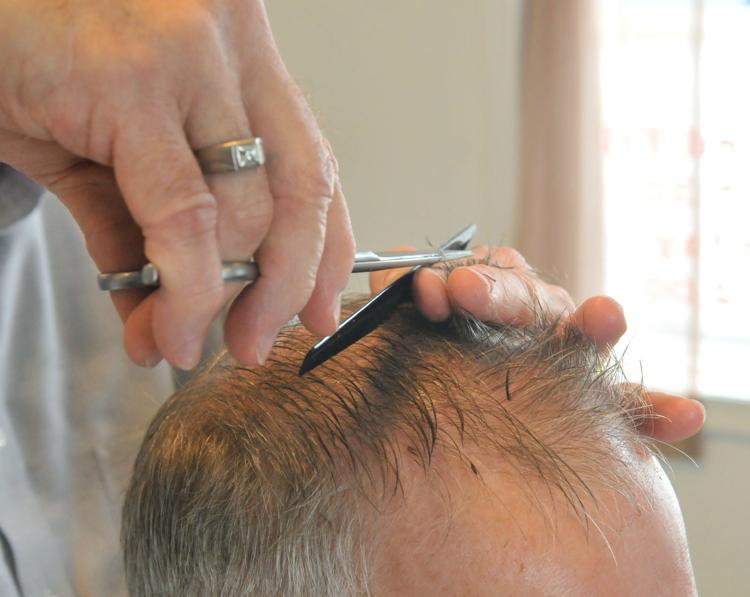 Progress: Port Byron barber, Bob Pifkin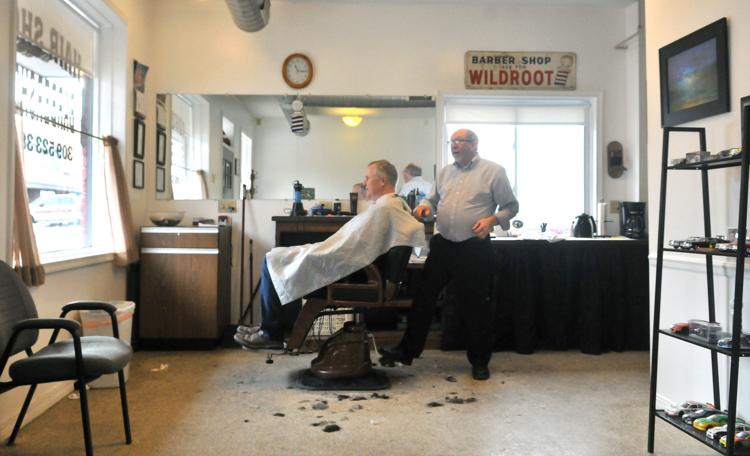 Progress: Port Byron barber, Bob Pifkin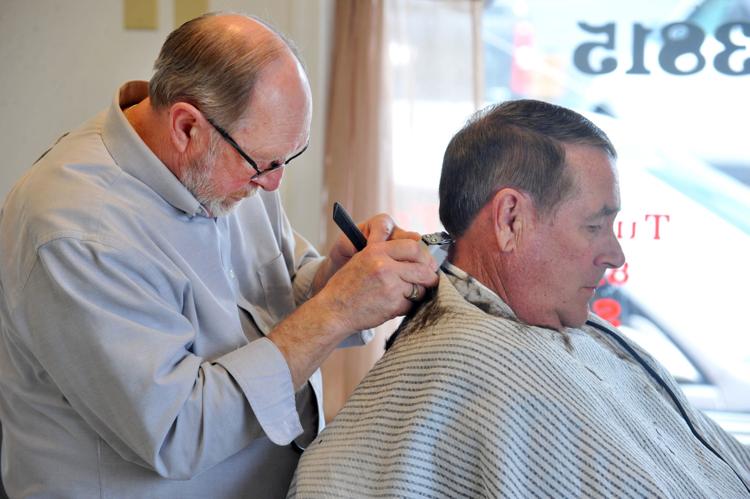 Progress: Port Byron barber, Bob Pifkin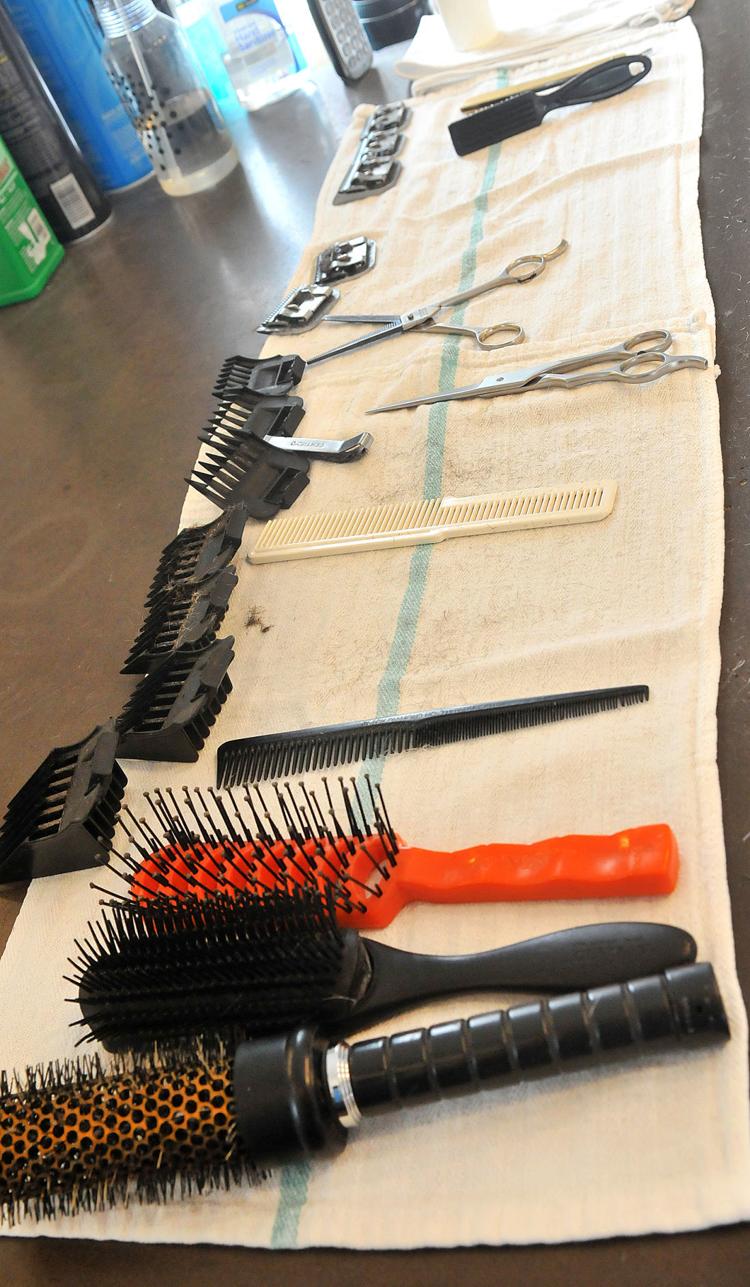 Progress: Port Byron barber, Bob Pifkin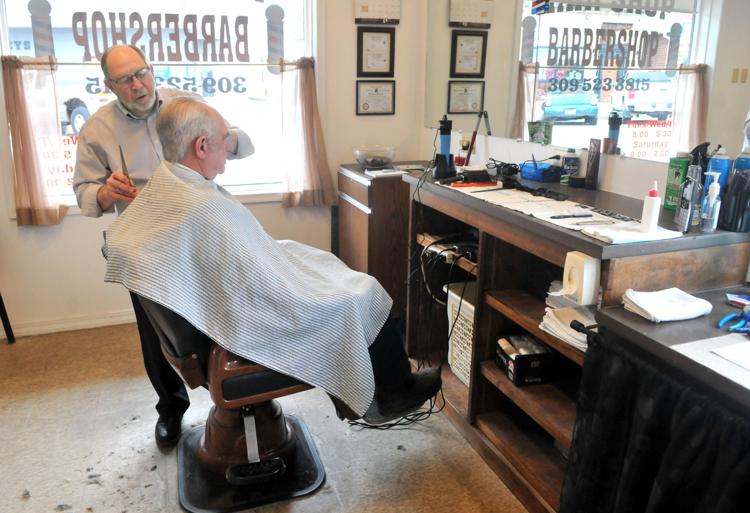 Progress: Port Byron barber, Bob Pifkin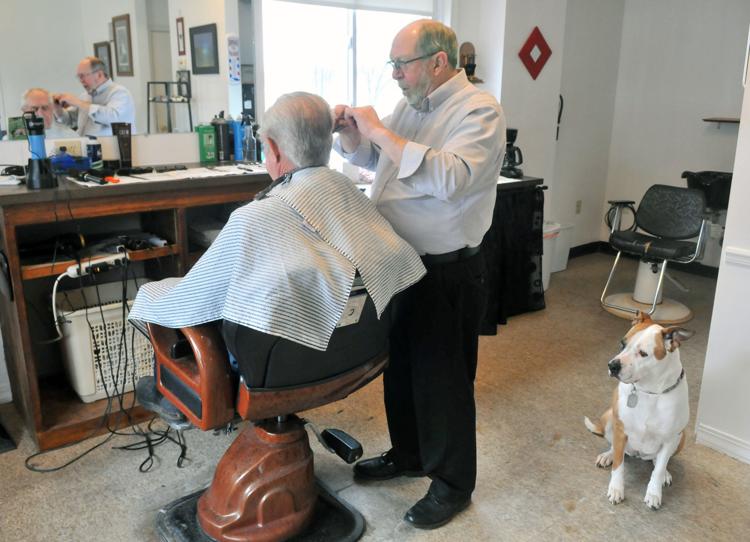 Progress: Port Byron barber, Bob Pifkin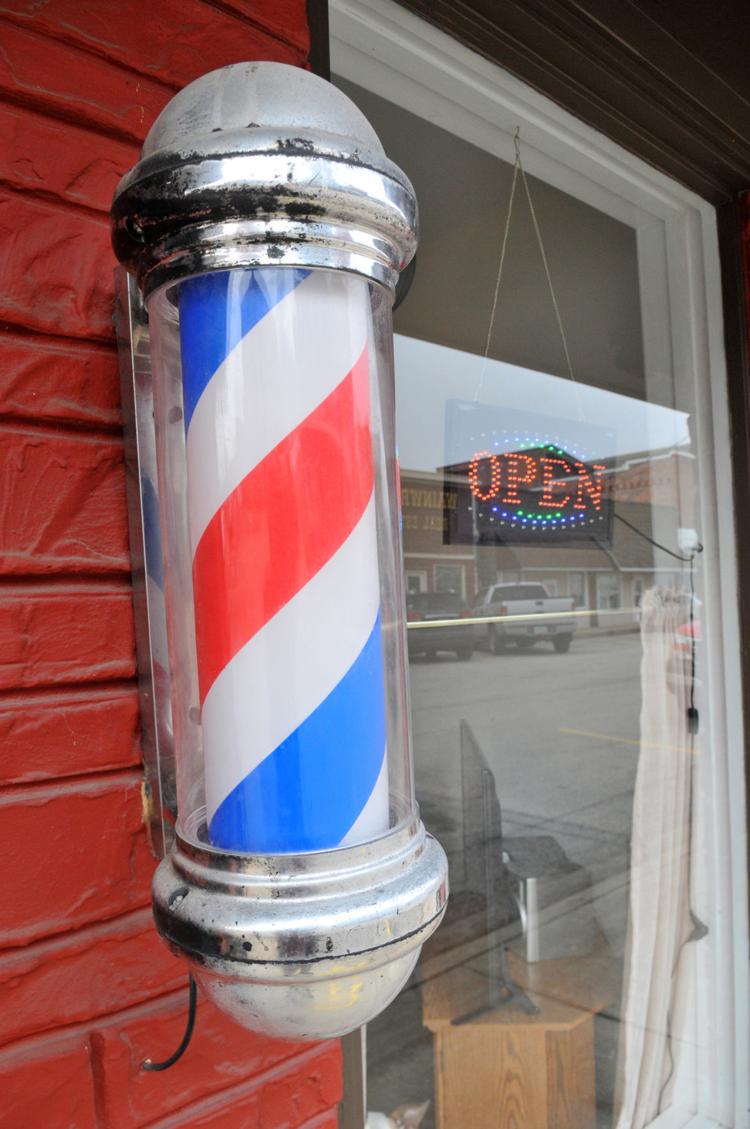 Progress: Port Byron barber, Bob Pifkin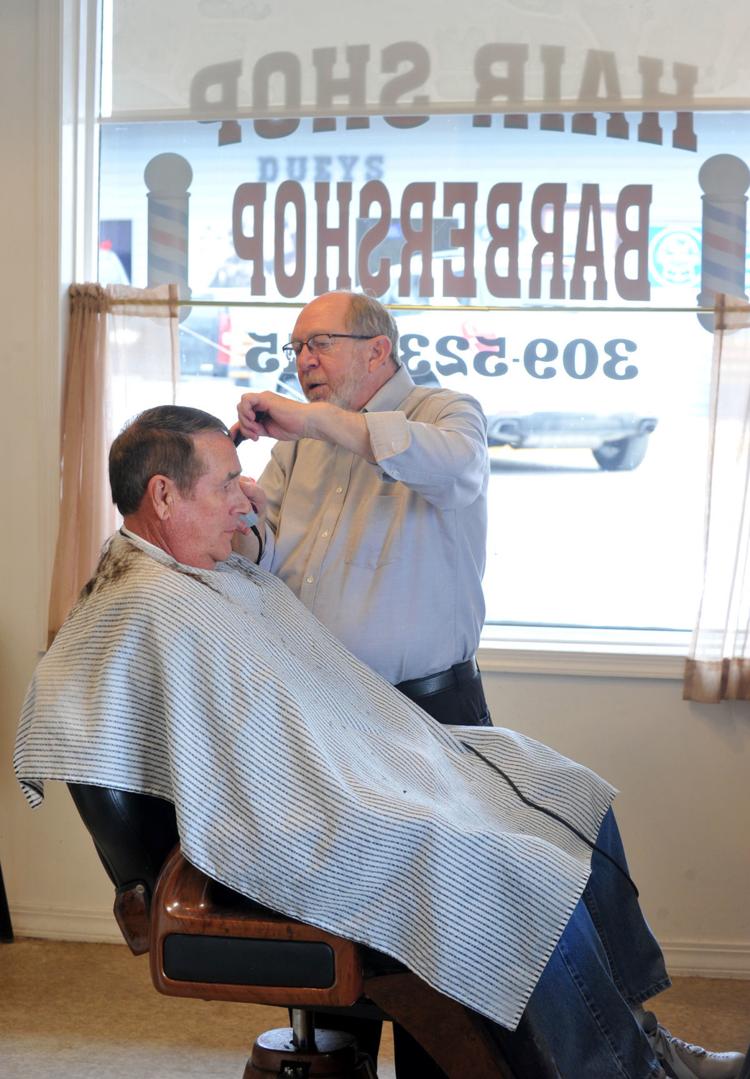 Progress: Port Byron barber, Bob Pifkin