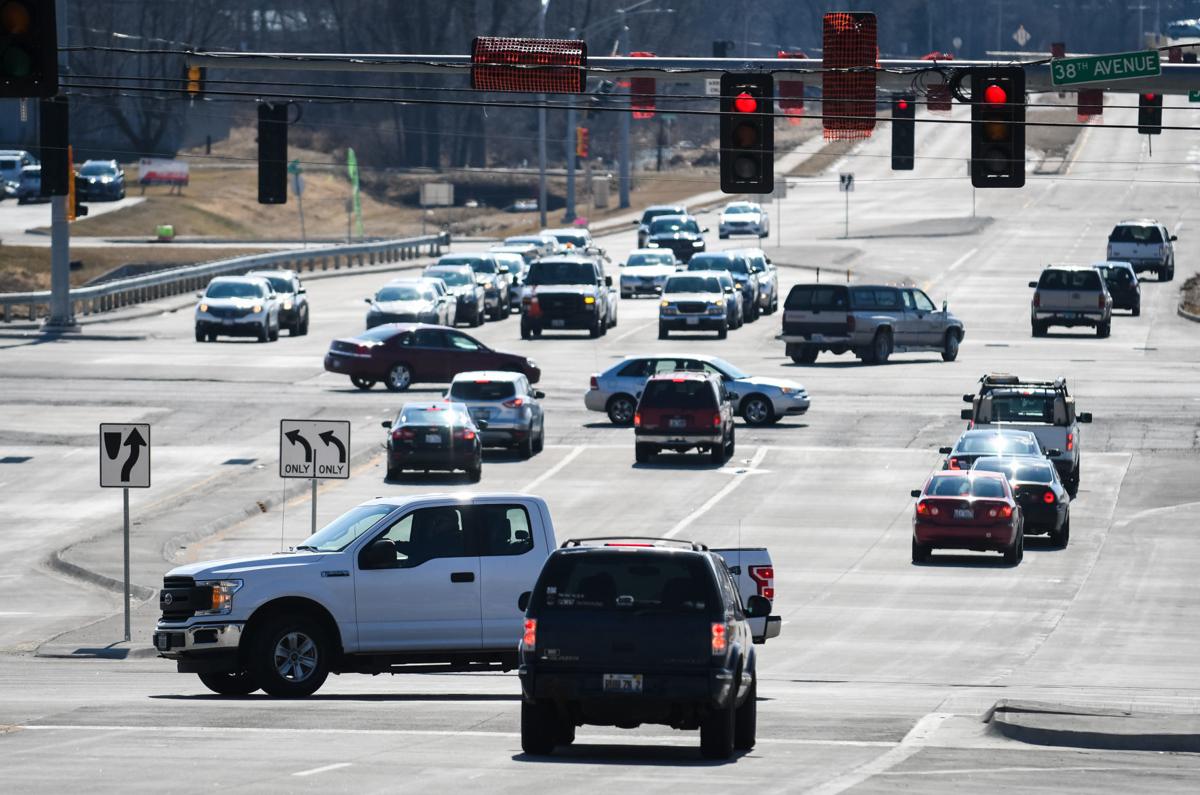 ROCK ISLAND — The Bi-State Regional Commission's transportation committee, with the help of Bi-State planners, is trying to make Quad-Cities traffic safer.
The study will focus on fatalities and serious injuries on Quad-Cities roadways and intersections. This week the Metropolitan Planning Area Transportation Policy Committee was given an overview by Brandon Melton, senior planner with the Bi-State Regional Commission, on what the effort, already underway, will entail.
Bi-State planners will look for area roadways and intersections where the most accidents occur. The study is funded by the FAST — Fixing America's Surface Transportation — Act.
"We are trying to pinpoint where our specific issues are," said Mr. Melton. "We want to see where the crashes are happening, what's causing them, and then develop strategies."
The committee doesn't have the jurisdiction to decide where money is spent to make traffic corrections, but it will make recommendations.
"It's really just a guidance document for the local jurisdictions to act on," Mr. Melton said. Like past efforts, this one, he said, will mainly focus on intersections.
The ultimate goal, he said, is to improve traffic safety in the Quad-Cities through the use of data-driven decisions on how funds might be used. That data will include both fatalities and serious injuries.
"That's what we are focusing on, trying to improve," Mr. Melton said. He said planners will collect the data for analysis.
"We can look at it and say, 'OK, this area has a lot of fatalities. What's causing those fatalities?'" he said. "It could be an engineering thing, where it's the geometry of the intersection. Or it could be distracted driving issue or a young driver issue if it's located nearby a school.
"We want to figure out what the problem is, do a little bit of sleuthing to see what's the smart way to approach it," he said.