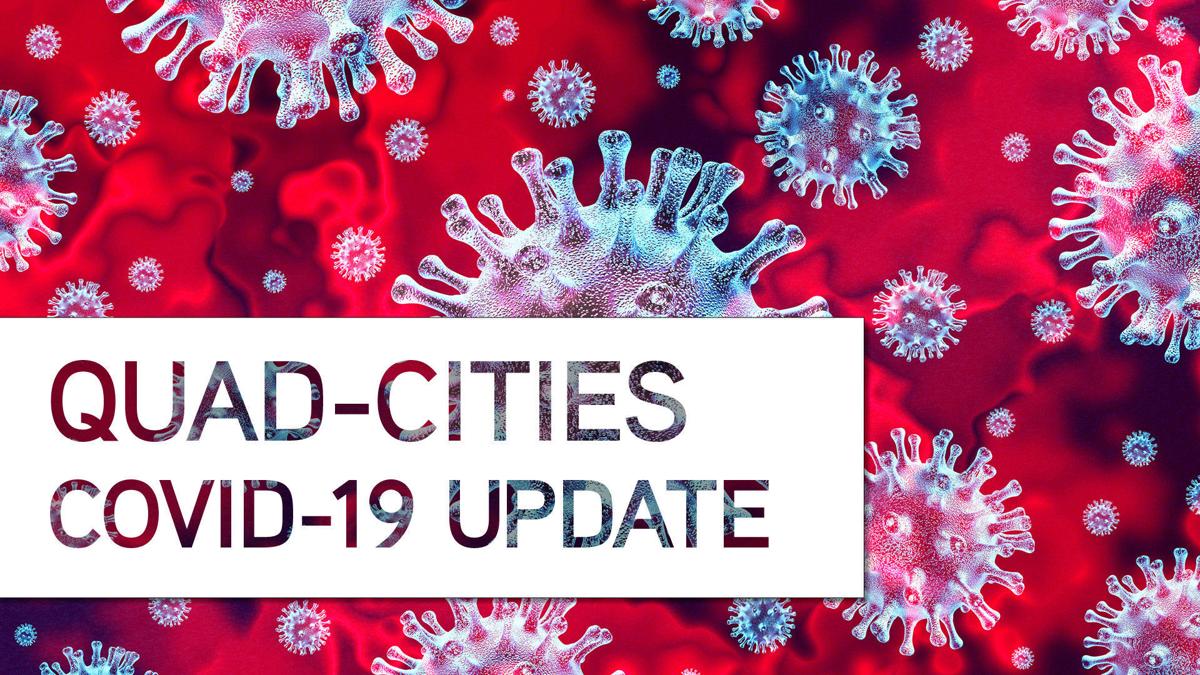 North Scott High School officials announced Thursday it is closing the school and suspending all activities after a total of 11 students and staff tested positive for COVID-19.
North Scott Superintendent Joe Stutting made the decision Thursday afternoon in the wake of five positive test results in the morning.
Stutting estimated over 200 students will be asked to quarantine. Included in the quarantine are the students who play for the varsity volleyball team and the sophomore football team.
Stutting said face-to-face learning will be suspended for two weeks. All activities, including practices, will be suspended for the same length of time.
That includes North Scott varsity football, which was scheduled to host Dubuque Wahlert Friday. That game has been canceled.
A news release from the school noted the Scott County Department of Health " ... informed us that Northern Scott County has had a dramatic increase in positivity rate. One week ago our positivity rate was 8.7%. In the last three days it has increased to 11.8%."
The release also noted the Scott County Health Department informed school officials the number of positive cases in Eldridge has double in the last month, and noted "(Eldridge is) projected to double the number yet again in less than a four week time period."
Stutting said officials have have no evidence of a school spread.
"The positive tests we are reporting to the community on a weekly basis are a result of community transmission," Stutting said. "This means we need our families to do their part. In order for our North Scott Community Schools to remain face-to-face, we need all stakeholders to do their part: Stay home if you're sick, wear a mask, wash your hands regularly, and socially distance yourself from others."
Iowa health officials confirmed Thursday one person in Scott County died of complications related to COVID-19.
The county's death total is now 27, and the latest death is the 101st in the Quad-Cities area. A total of 74 people have died of COVID-19-related causes in Rock Island County.
Scott County officials said Thursday brought 29 new cases of the novel coronavirus, raising the total to 2,614.
The Iowa Department of Public Health posted 669 new cases throughout the state, raising the total to 74,836. State officials said 1,250 people in Iowa have died of COVID-19-related causes.
While the Rock Island County Health Department did not report any new deaths, it did announce 40 new COVID-19 cases, bringing the total number to 2,789.
Officials said 16 of the new cases are associated with an outbreak at a long-term care facility. There are 17 patients are hospitalized in Rock Island County.
"We are seeing higher case counts in recent days, which could be associated with Labor Day gatherings," said Nita Ludwig, administrator of the Rock Island County Health Department. "We have seen jumps in cases after every summer holiday this year.
"If you believe you have been exposed or know that you attended a gathering without taking proper precautions, please get tested," she said. "There is a state-run testing site open 9 a.m. to 5 p.m. every day through Sunday at the QCCA Expo Center in Rock Island. Any Illinois resident regardless of symptoms can get a free test at the site. You may be asked to provide your insurance card."
Test Iowa continues to run a testing site in the parking lot of NorthPark Mall for Iowa residents. An appointment is necessary, and available at testiowa.com.
The Illinois Department of Public Health announced 2,056 new confirmed cases of COVID-19 Thursday, with 25 additional confirmed deaths.
IDPH also reported a total of 268,207 cases, including 8,392 deaths, in the state's 102 counties.
Concerned about COVID-19?
Sign up now to get the most recent coronavirus headlines and other important local and national news sent to your email inbox daily.