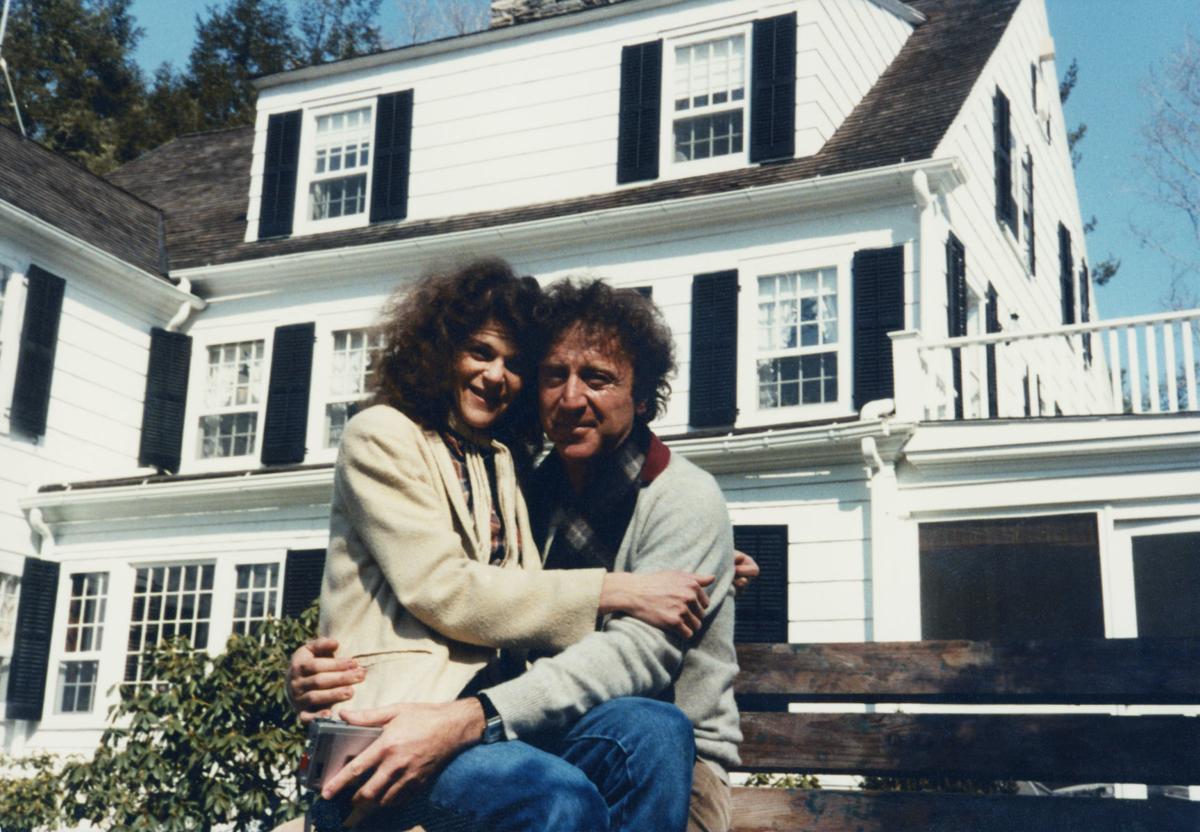 DAVENPORT — Gilda's Club Quad Cities will present the local premiere of a new documentary about Gilda Radner at 2 p.m. Nov. 18 in the Putnam Museum Giant Screen Theater.
Released nationwide last month, Magnolia Pictures' "Love, Gilda" will have only one screening locally. Tickets are $5.
"We are thrilled that we had the opportunity to work with Magnolia Films to bring the screening to the Quad-Cities," Gilda's Club program director Kelly Hendershot said. "As the seventh Gilda's Club to open (nationally), the timing is perfect because we are also celebrating our 20th anniversary in November."
Free of charge, Gilda's Club Q-C at 1234 E. River Drive, Davenport provides support, education and hope to all people affected by cancer. As a Cancer Support Community affiliate, the club says it's part of the largest employer of psychosocial oncology mental health professionals in the United States.
The local affiliate has served 4,000 people impacted by cancer since its founding, Hendershot said.
In 2009, The Wellness Community and Gilda's Club Worldwide joined to become the Cancer Support Community, which now has a network of more than 170 locations worldwide.
According to Magnolia Films, "'Love, Gilda' opens a unique window into the honest and whimsical world of Radner. Radner died in 1989, at age 42, from ovarian cancer.
A review at slate.com called the new film an "affectionate, well-crafted portrait of the late 'Saturday Night Live' star."
Hendershot — whose husband died from cancer in 2009 at 30 — has been involved in volunteering with or working for Gilda's Club for 11 years. She's been program director since this past spring.
The Nov. 18 event is not a fundraiser, but free-will donations will be accepted. "Our goal is really just to make this an awareness event," she said.
Hendershot said she recently saw the film using a private link from the studio.
"It was amazing; I'm so happy they were able to do that," she said. "It's equal parts Gilda growing up, becoming famous, falling in love with Gene and her cancer story."
Radner married actor Gene Wilder in 1984. He founded Gilda's Club, which first opened in New York City in 1995. He died this past Aug. 29 at age 83.
Gilda's Club is holding a 20th-anniversary event on Friday, Nov. 9, from 6 to 9 p.m. at the Redstone Room, Davenport. Tickets are $25 each and include light hors d'oeuvres, cake, videos of member stories. Entertainment will be provided by the "Quad City SNL Band" featuring members of the Candymakers. Reservations are due by Nov. 2 via gildasclubqc.org/special-events/20th-anniversary-celebration.
Be the first to know
Get local news delivered to your inbox!