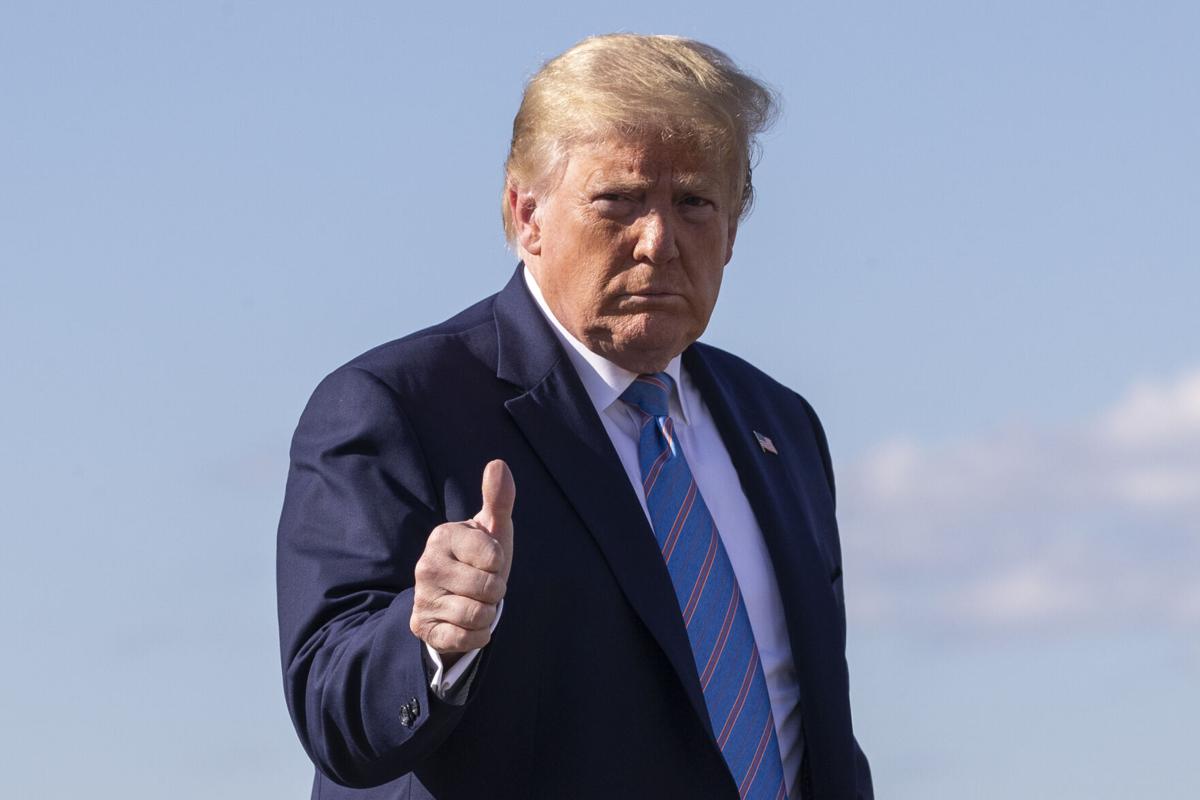 COPENHAGEN, Denmark (AP) — A far-right Norwegian lawmaker said Wednesday that he has nominated U.S. President Donald Trump for the Nobel Peace Prize for his efforts in the Middle East.
See past winners of the Nobel Peace Prize in a gallery at the end of this story
Christian Tybring-Gjedde, a member of the Norwegian Parliament for the far-right Progress Party, said Trump should be considered because of his work "for a peace agreement between the United Arab Emirates and Israel which opens up for possible peace in the Middle East."
"No matter how Trump acts at home and what he says at press conferences, he has absolutely a chance at getting the Nobel Peace Prize," Tybring-Gjedde, told The Associated Press.
He said he nominated Trump on Wednesday, adding that "Donald Trump meets the criteria" for the Nobel Peace Prize.
Tybring-Gjedde was also one of two Norwegian lawmakers who nominated Trump for the peace prize in 2018 for his efforts to bring reconciliation between North and South Korea.
Any national lawmaker can nominate someone for the Nobel Peace Prize.
The process of considering candidates and awarding the prize is done in Norway, in contrast to the other Nobel Prizes, which are awarded in neighboring Sweden. Nominations must be sent to the Norwegian Nobel Committee by Feb. 1.
The Norwegian Nobel Committee doesn't publicly comment on nominees. Under its rules, the information is required to be kept secret for 50 years.
"It is now to hope that the Nobel Committee is able to consider what Trump has achieved internationally and that it does not stumble in established prejudice against the US President," Tybring-Gjedde said in a Facebook post.
Nobel Peace Prize winners, through the years
2019: Abiy Ahmed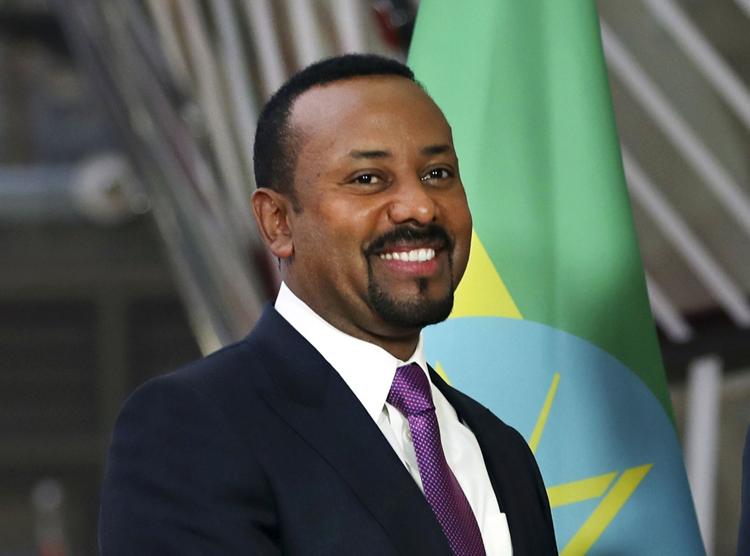 2018: Denis Mukwege and Nadia Murad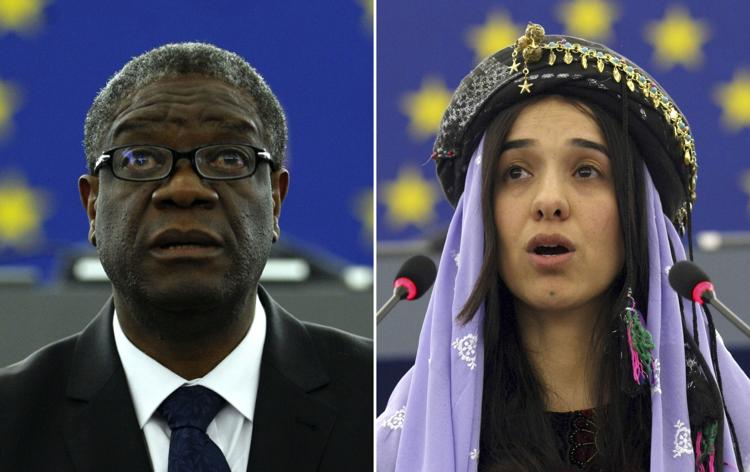 2017: International Campaign to Abolish Nuclear Weapons (ICAN)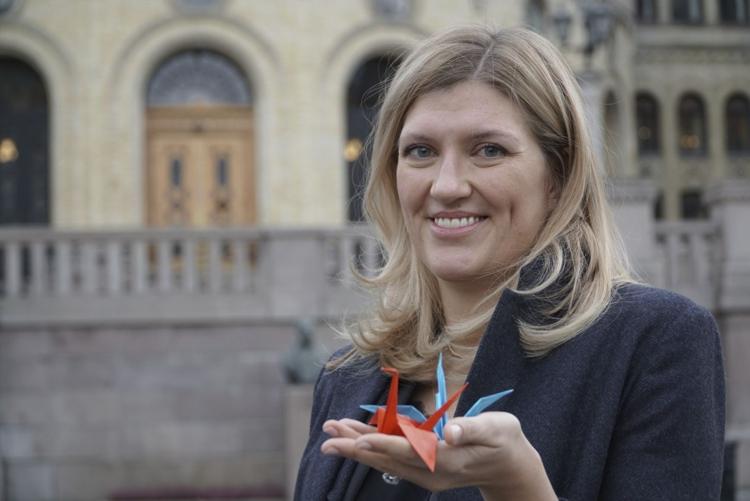 2016: Juan Manuel Santos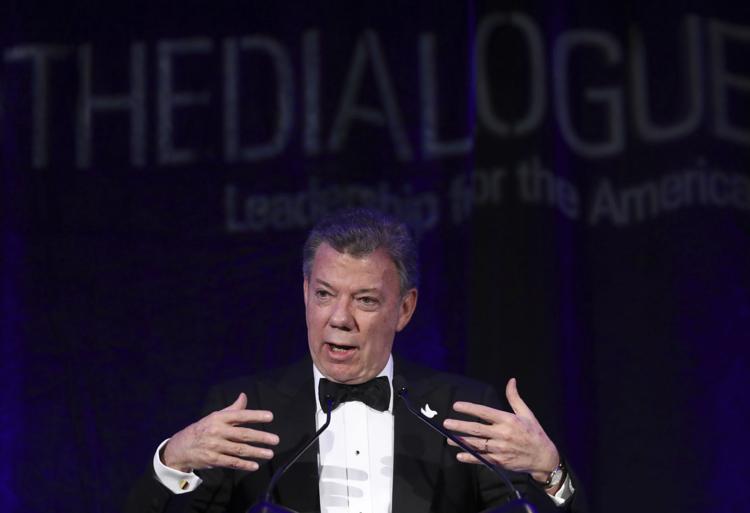 2015: National Dialogue Quartet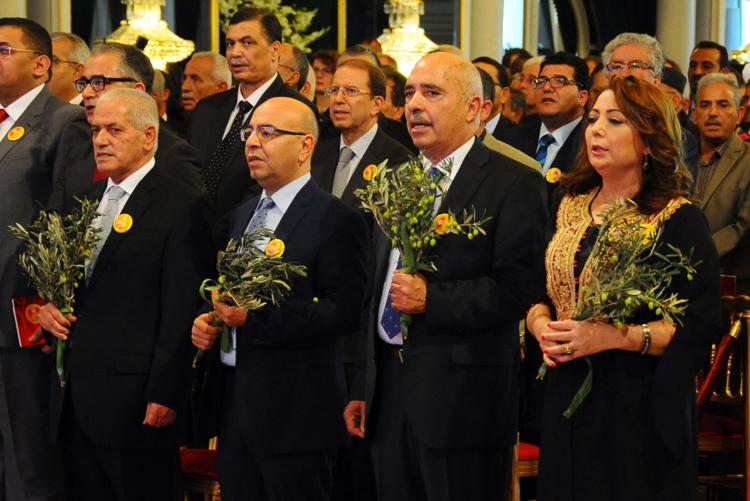 2014: Malala Yousafzai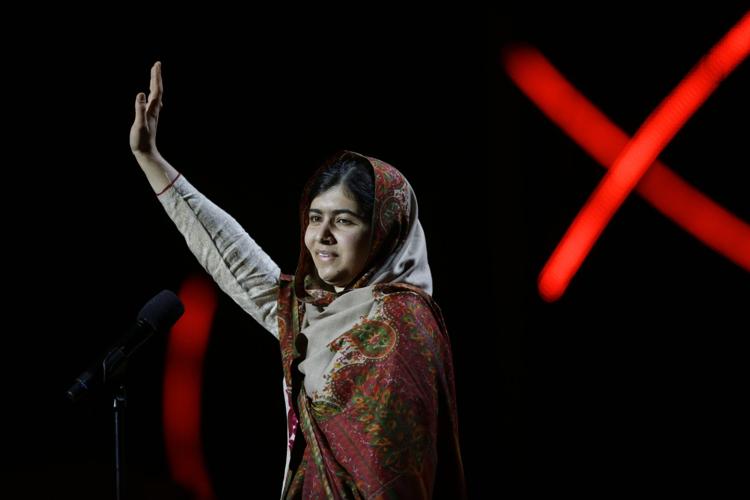 2014: Kailash Satyarthi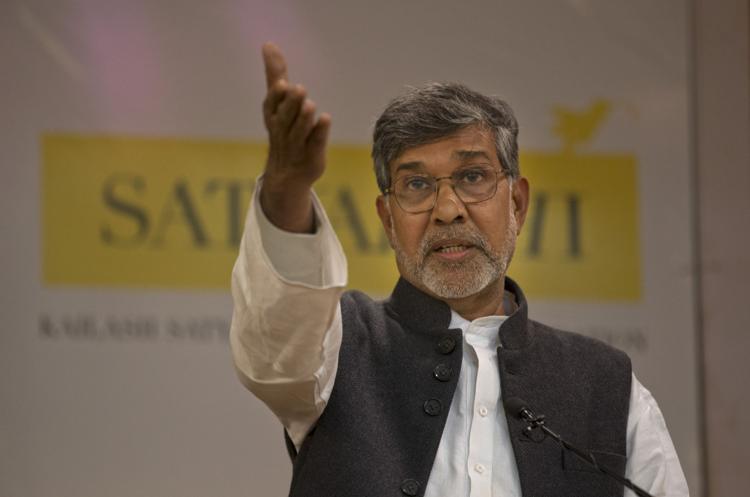 2013: Organisation for the Prohibition of Chemical Weapons (OPCW)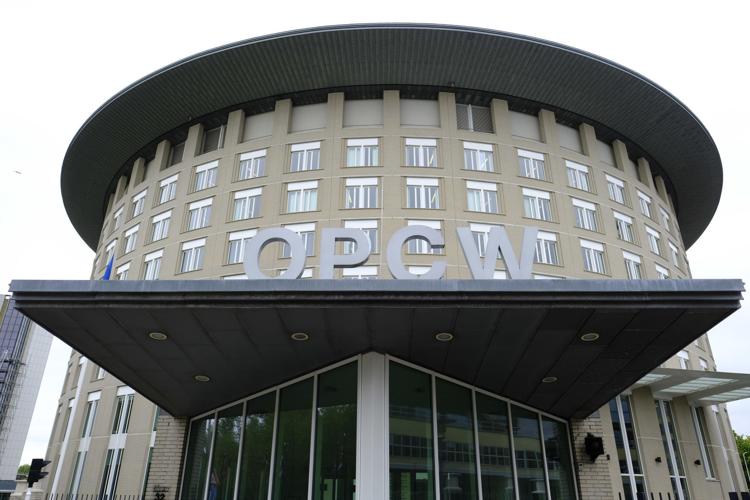 2012: European Union (EU)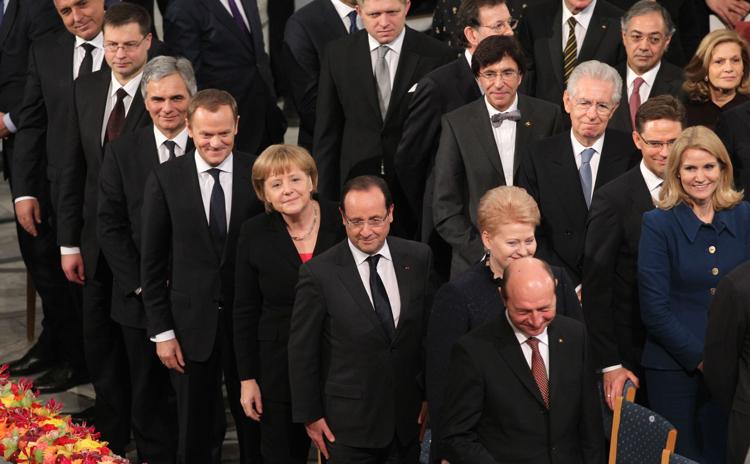 2011: Ellen Johnson Sirleaf, Leymah Gbowee and Tawakkol Karman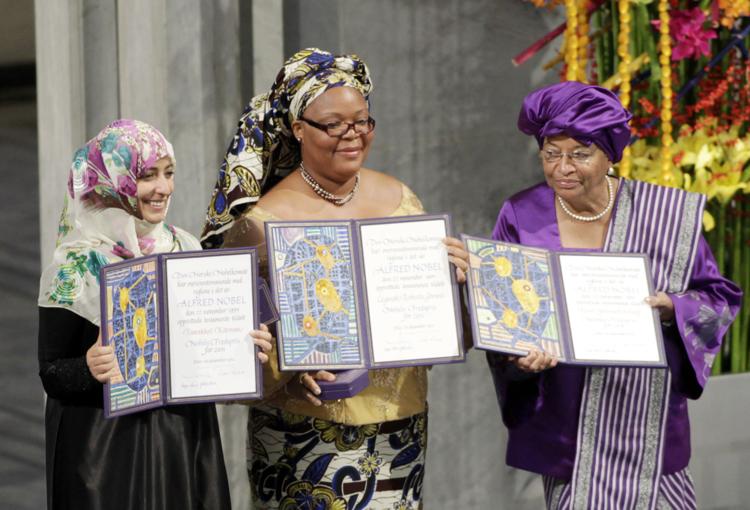 2010: Liu Xiaobo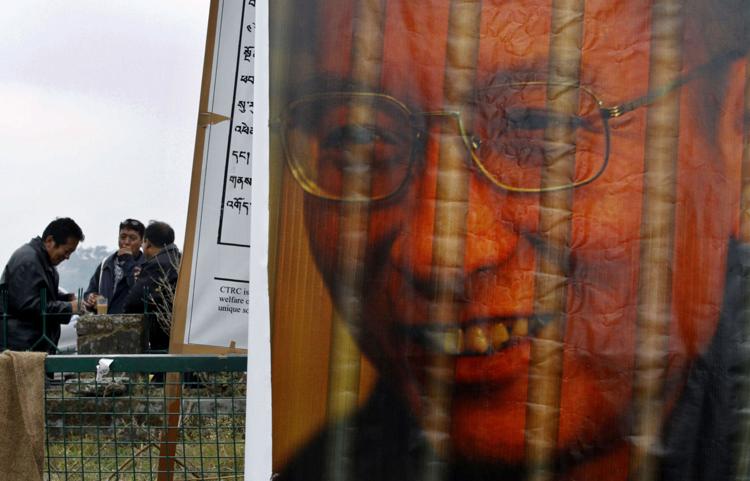 2009: Barack Obama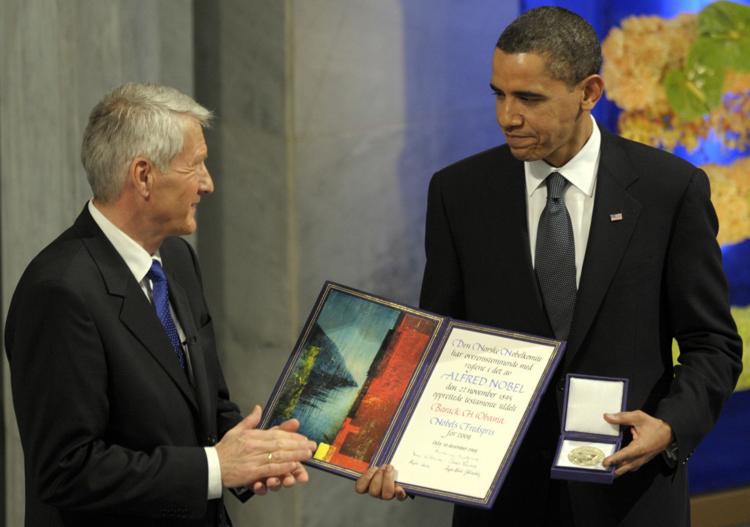 2008: Martti Ahtisaari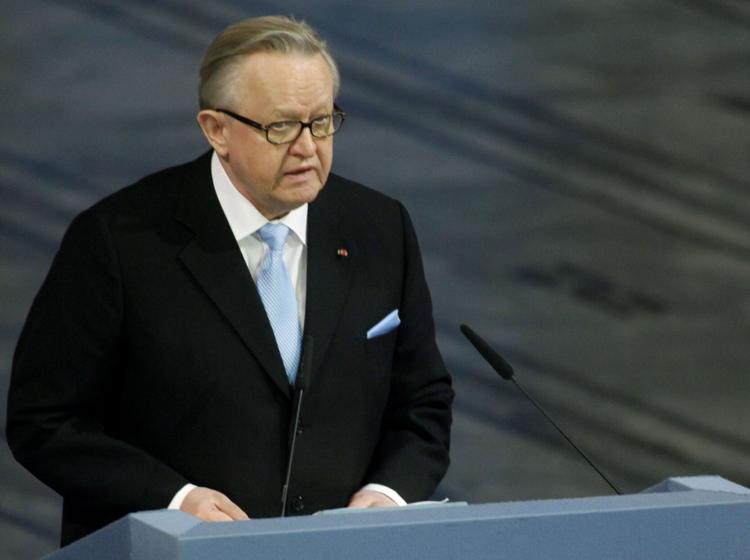 2007: Al Gore and the Intergovernmental Panel on Climate Change (IPCC)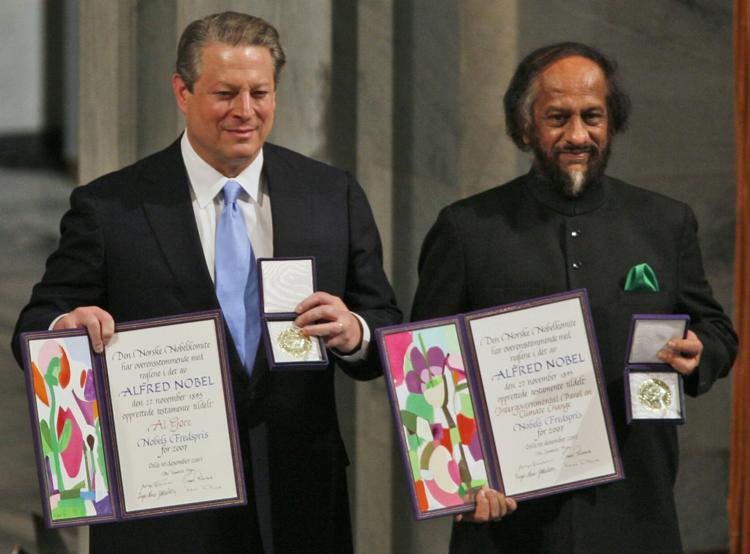 2006: Muhammad Yunus and Grameen Bank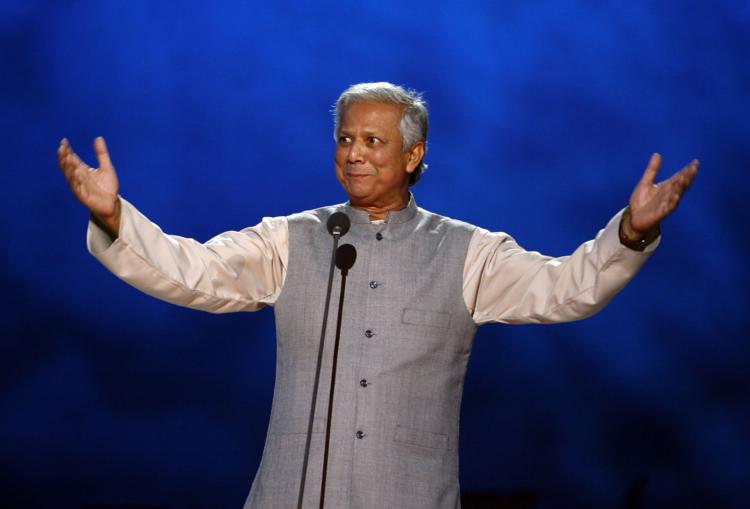 2005: International Atomic Energy Agency (IAEA) and Mohamed ElBaradei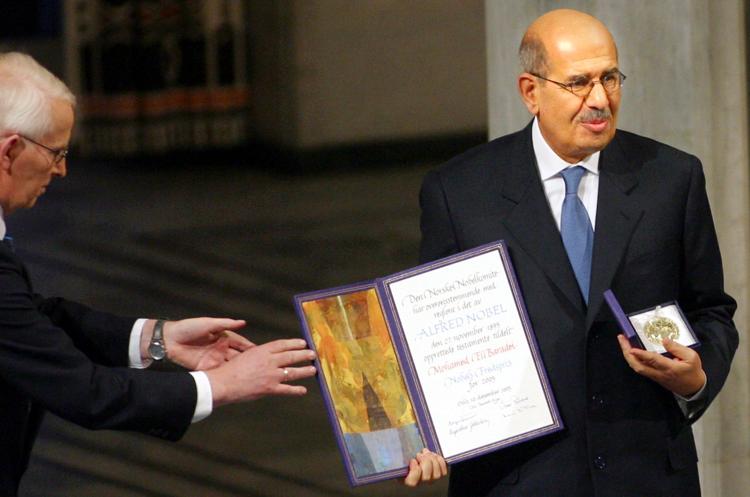 2004: Wangari Muta Maathai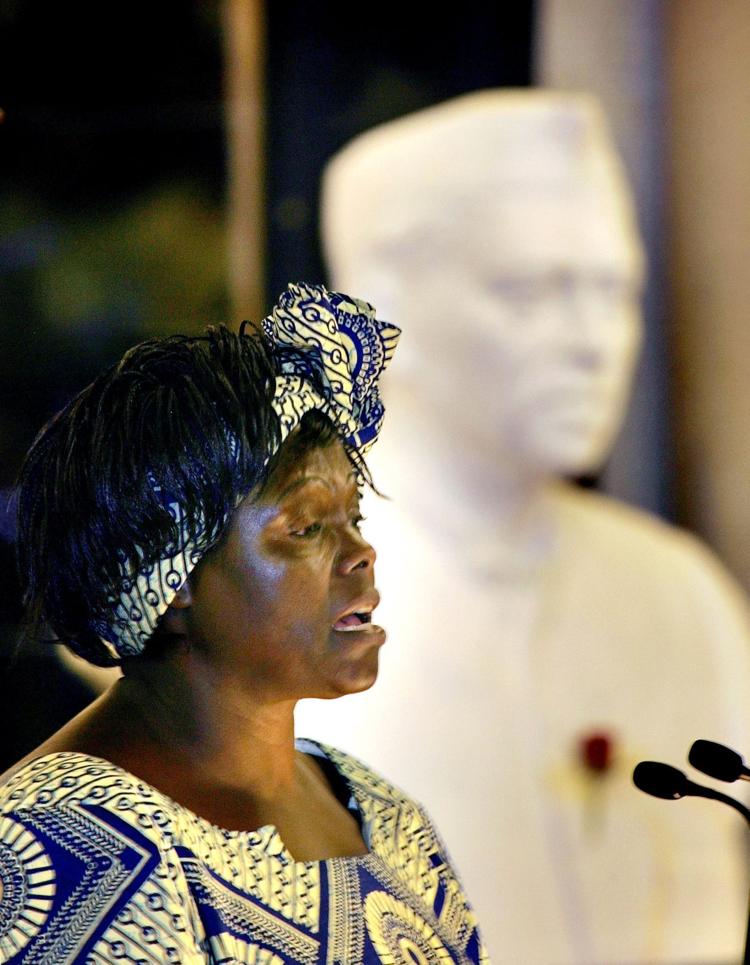 2003: Shirin Ebadi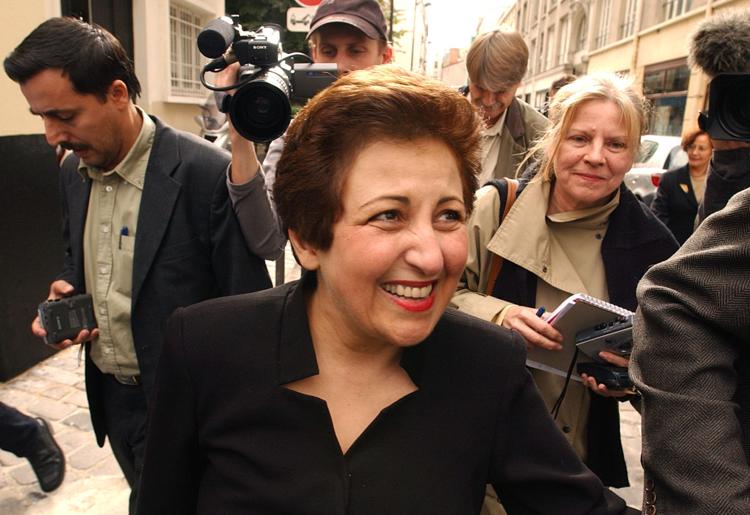 2002: Jimmy Carter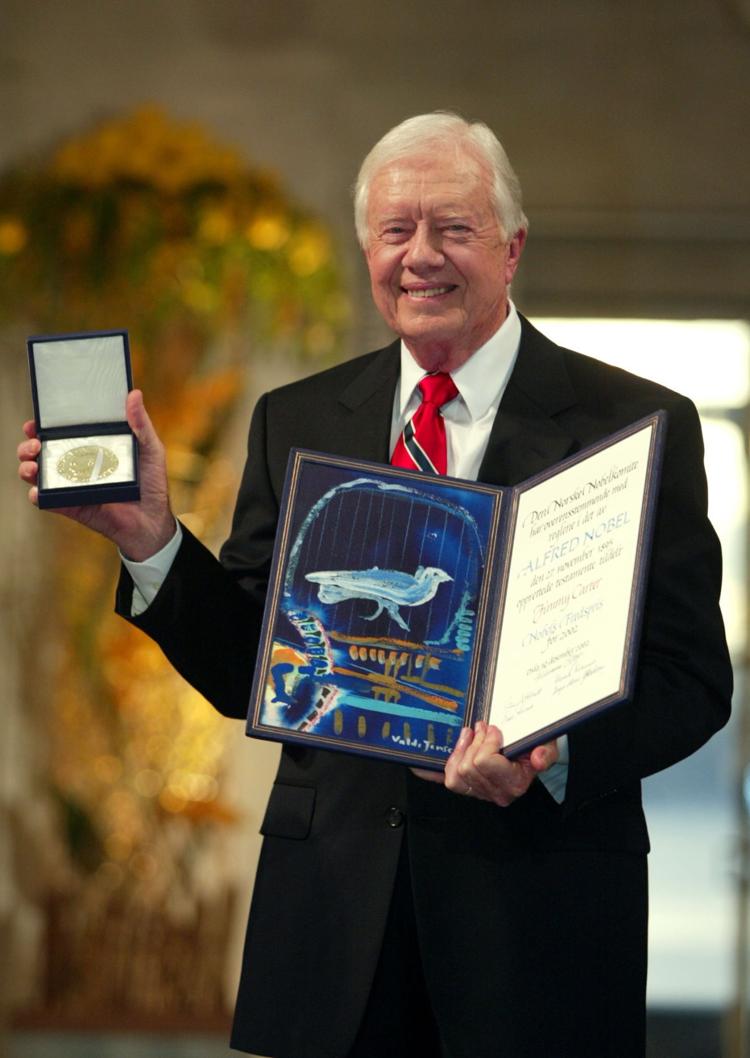 2001: United Nations (U.N.) and Kofi Annan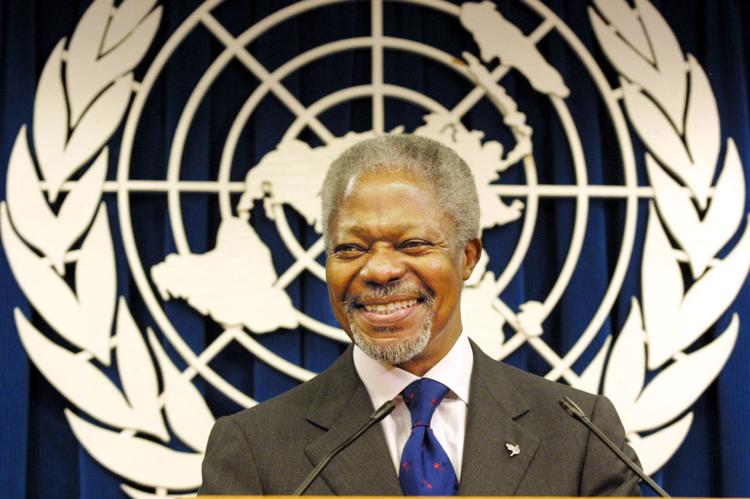 2000: Kim Dae-jung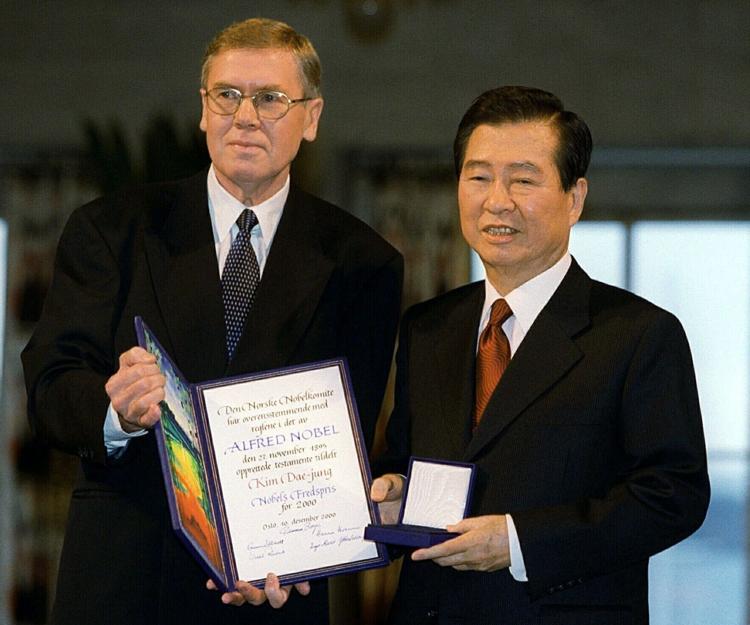 1999: Médecins Sans Frontières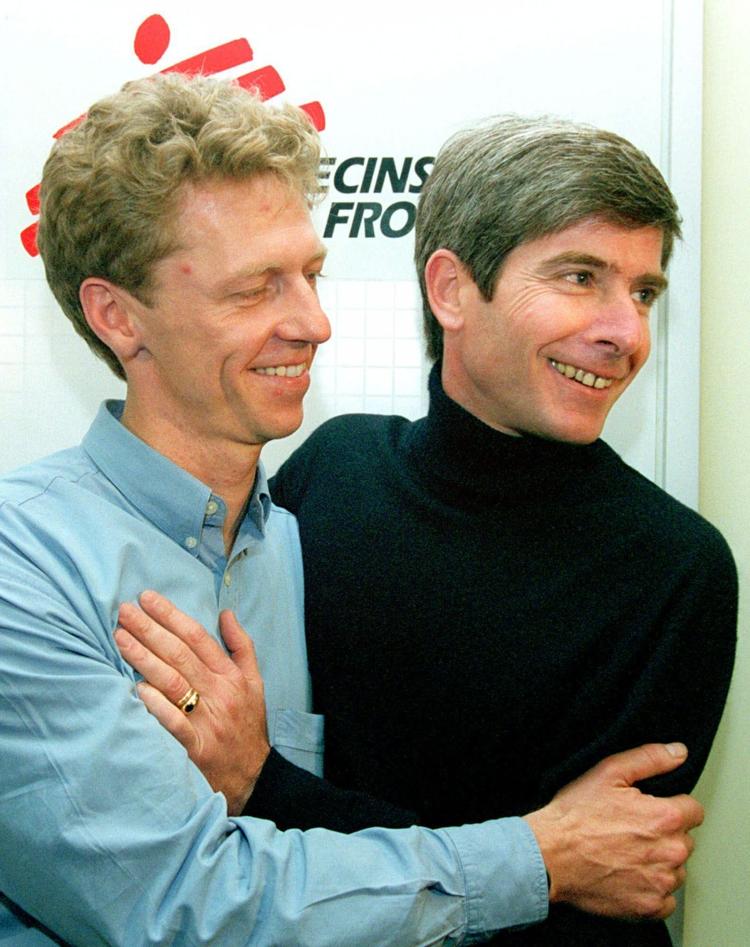 1998: John Hume and David Trimble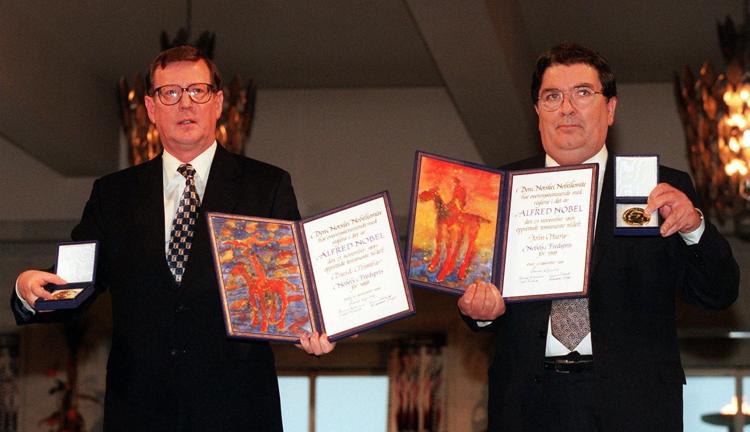 1997: International Campaign to Ban Landmines (ICBL) and Jody Williams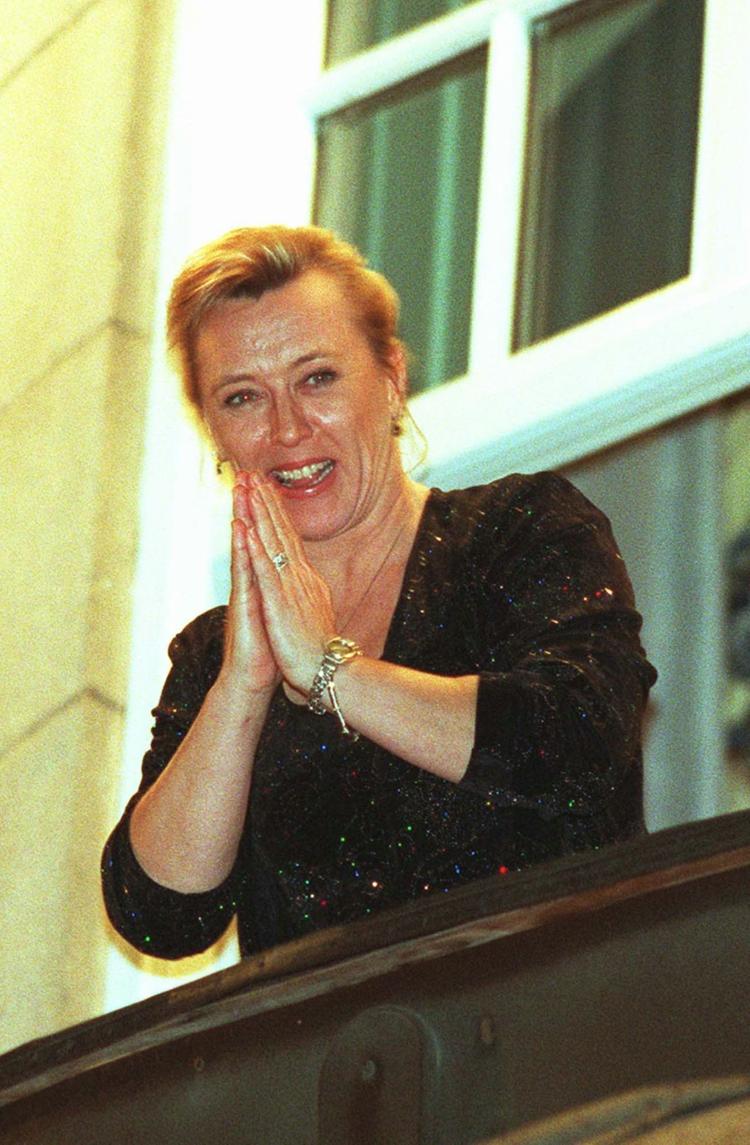 1996: Carlos Filipe Ximenes Belo and José Ramos-Horta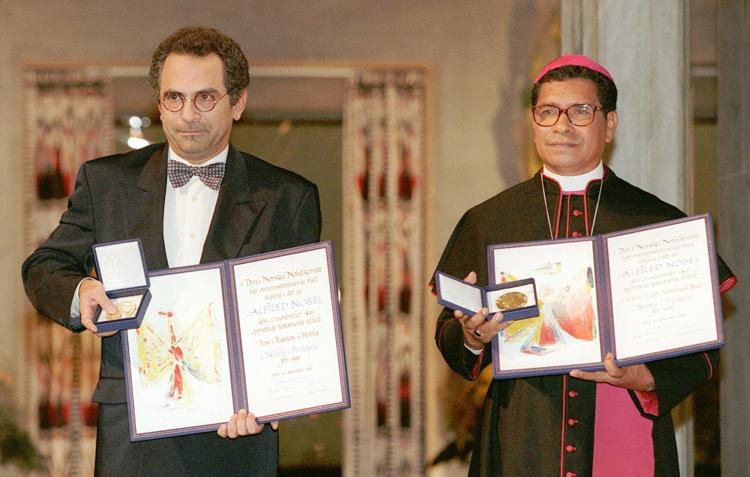 1995: Joseph Rotblat and Pugwash Conferences on Science and World Affairs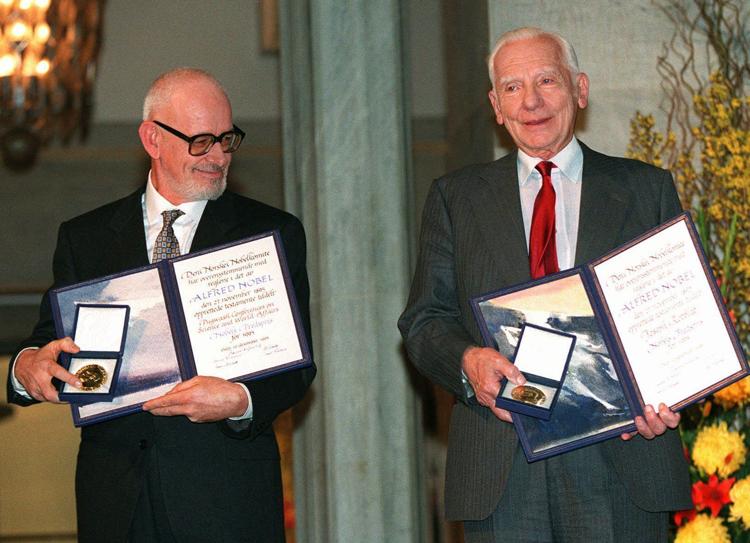 1994: Yasser Arafat, Shimon Peres and Yitzhak Rabin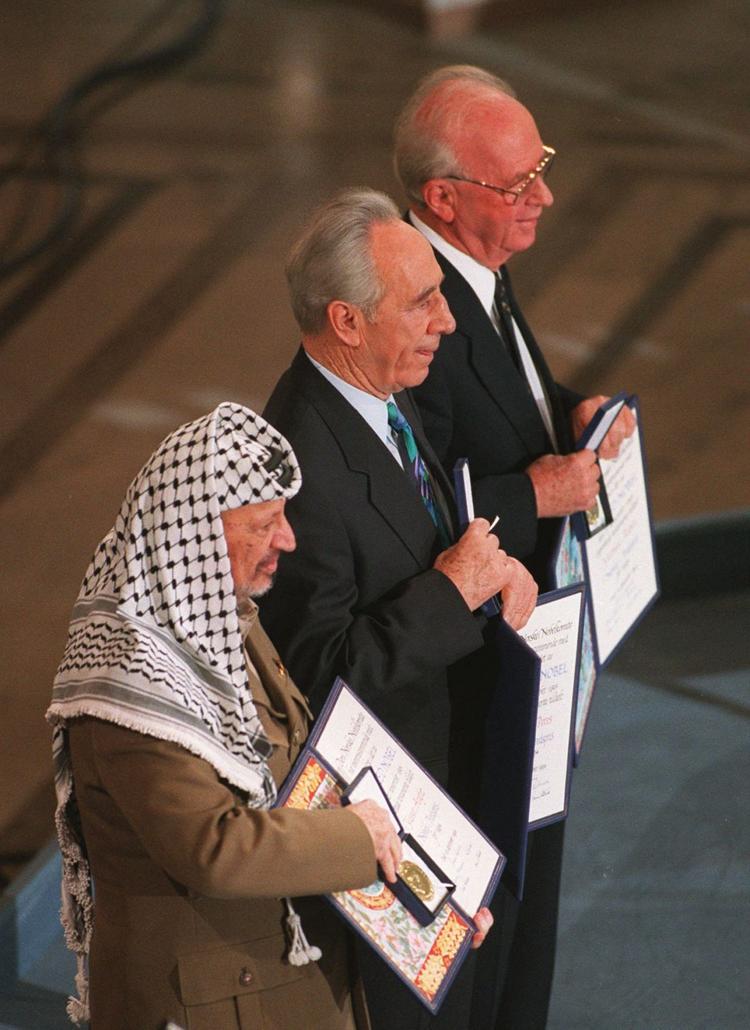 1993: Nelson Mandela and Frederik Willem de Klerk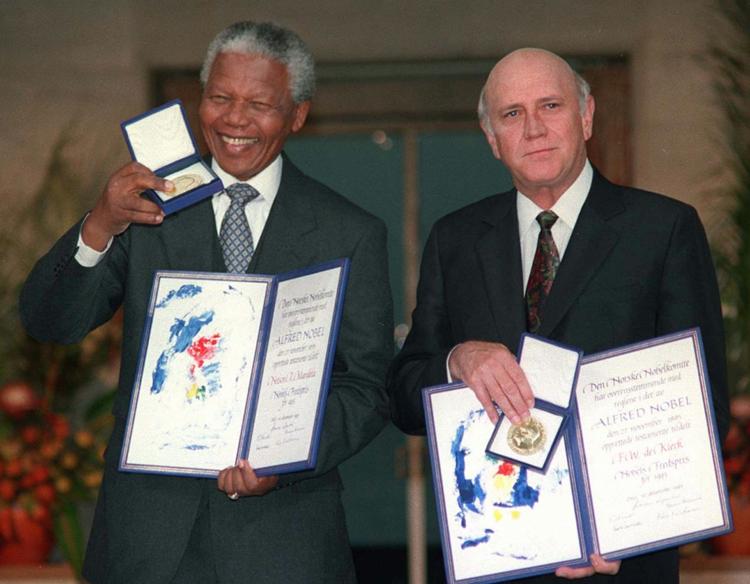 1992: Rigoberta Menchú Tum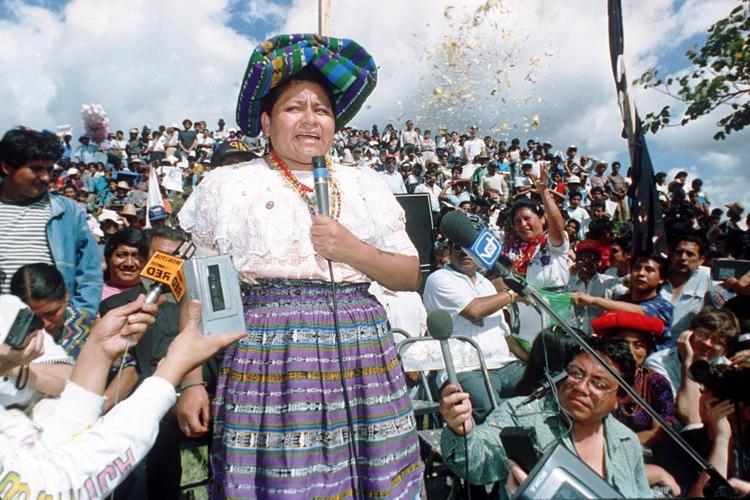 1991: Aung San Suu Kyi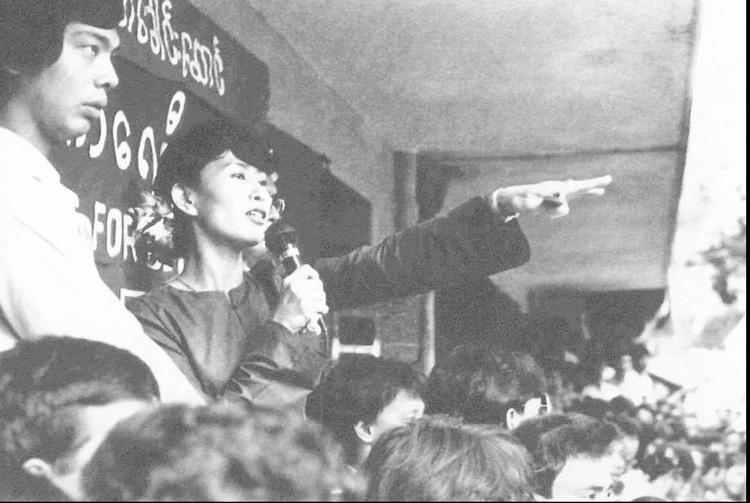 1990: Mikhail S. Gorbachev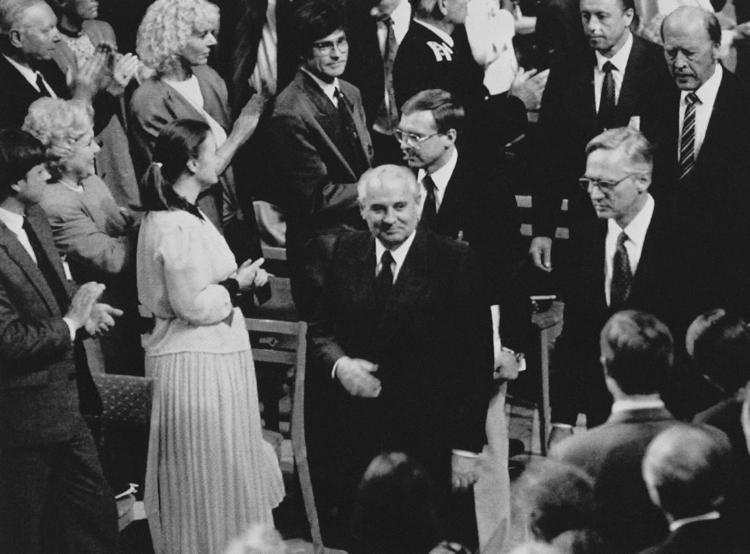 1989: The 14th Dalai Lama (Tenzin Gyatso)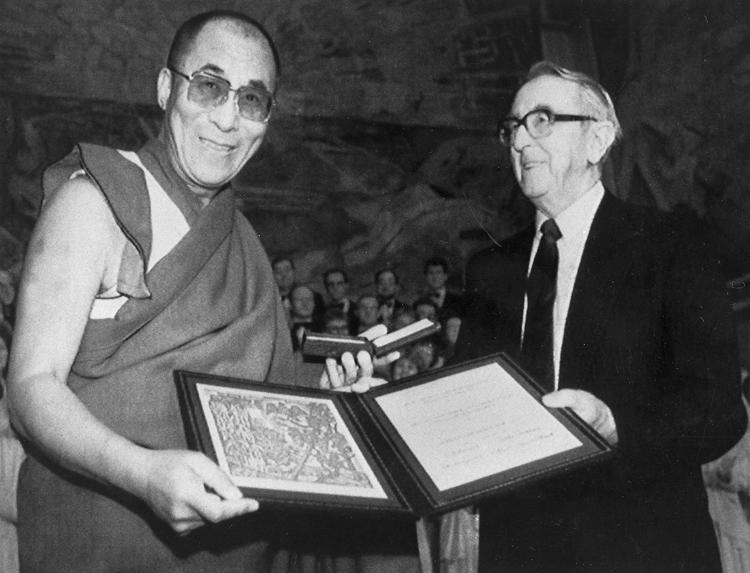 1988: United Nations Peacekeeping Forces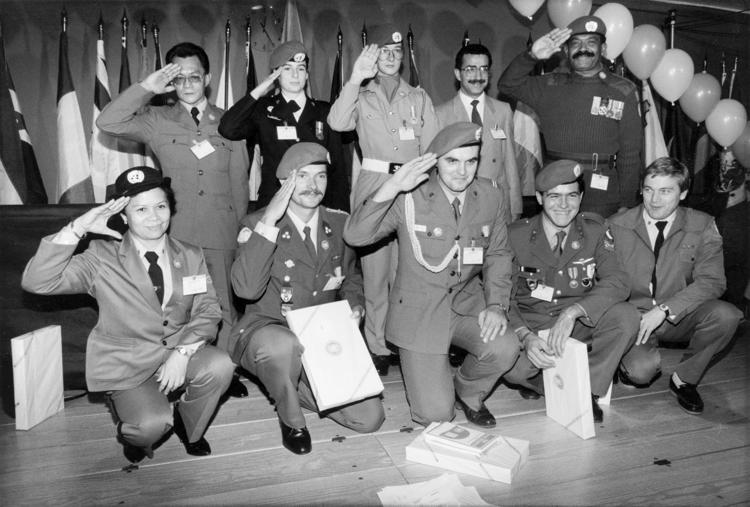 1987: Oscar Arias Sanchez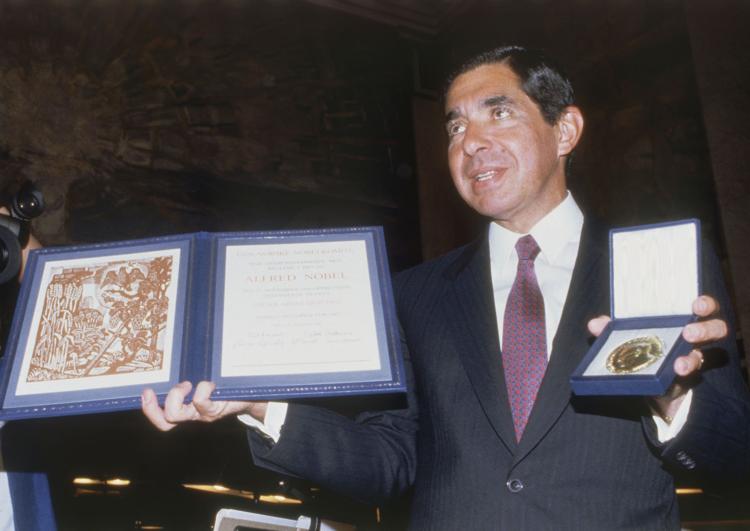 1986: Elie Wiesel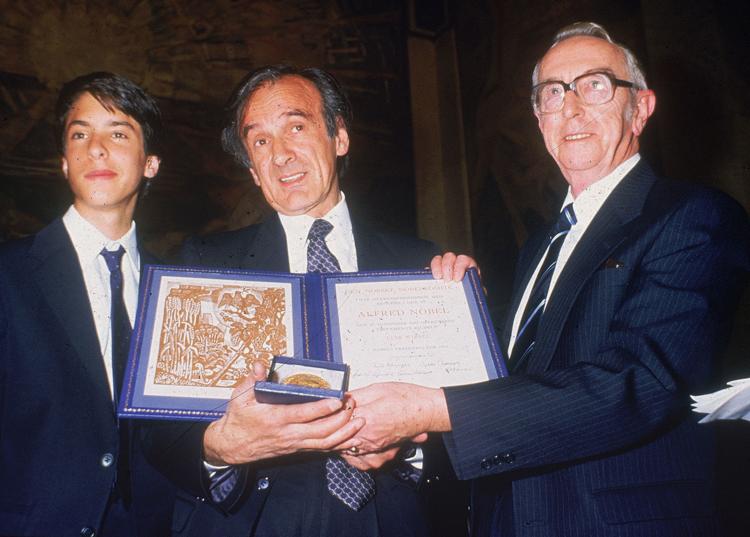 1985: International Physicians for the Prevention of Nuclear War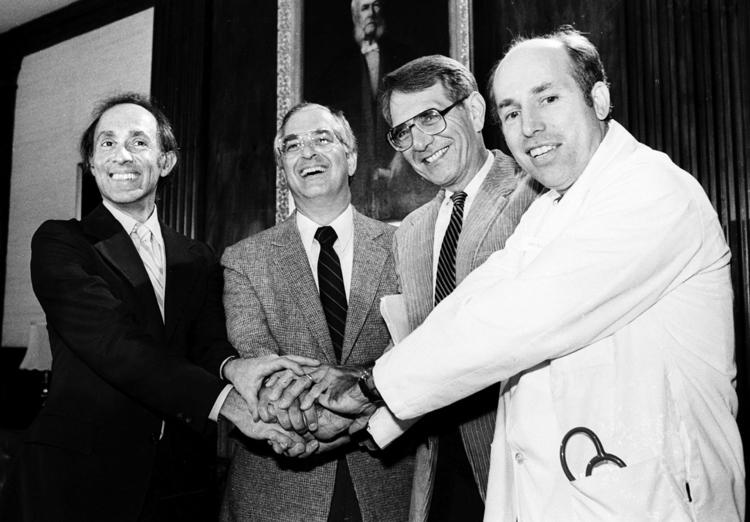 1984: Desmond M. Tutu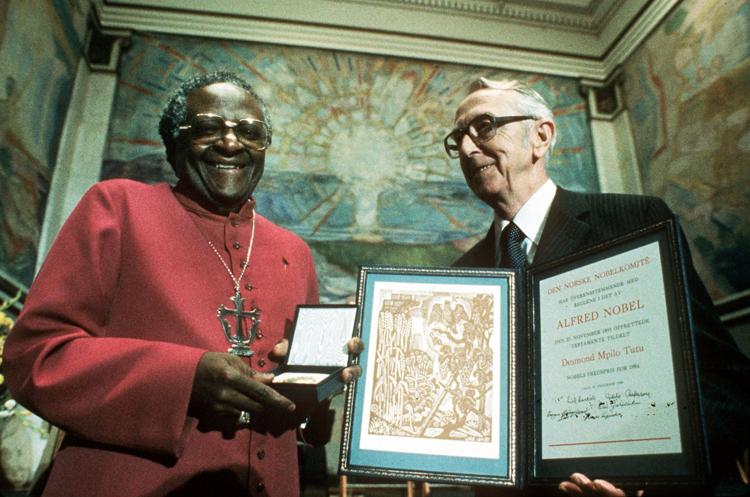 1983: Lech Walesa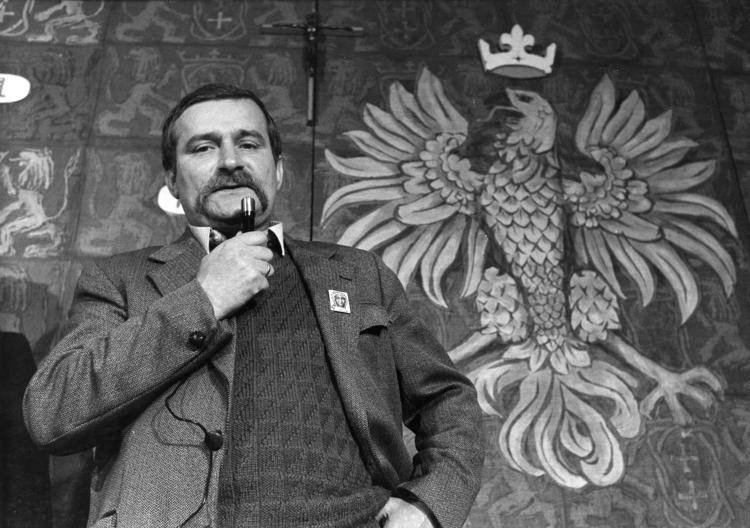 1982: Alva Myrdal and Alfonso García Robles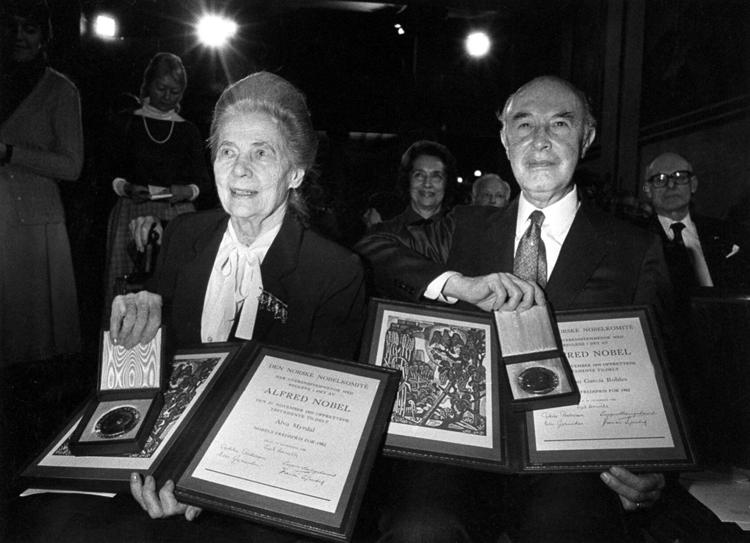 1980: Adolfo Pérez Esquivel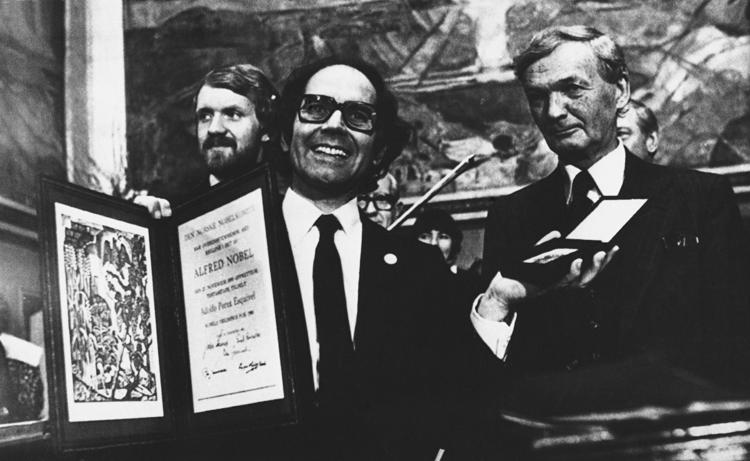 1979: Mother Teresa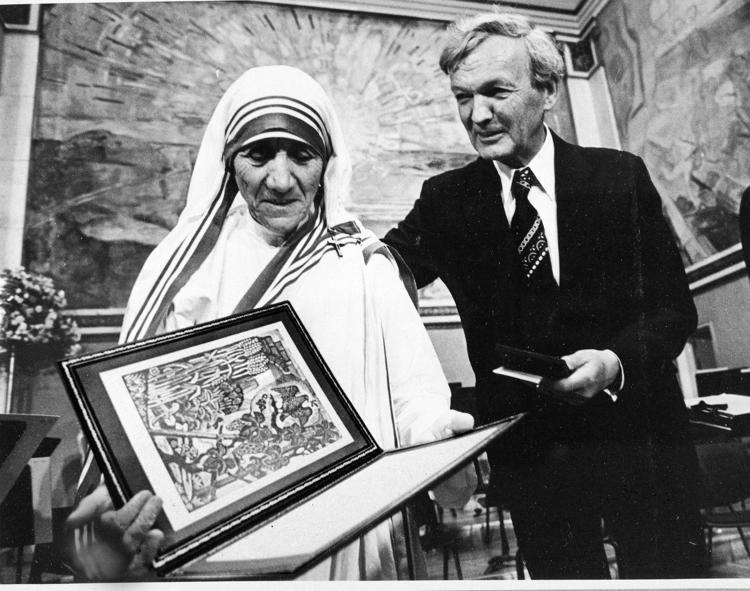 1978: Mohamed Anwar al-Sadat and Menachem Begin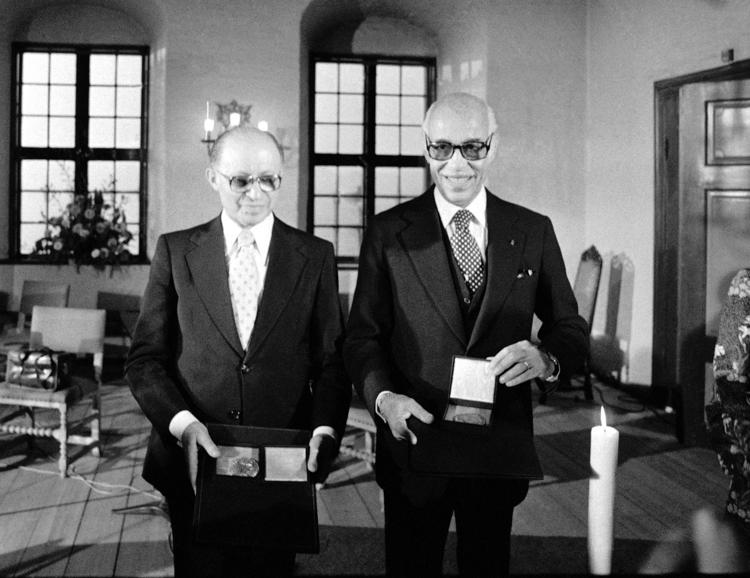 1977: Amnesty International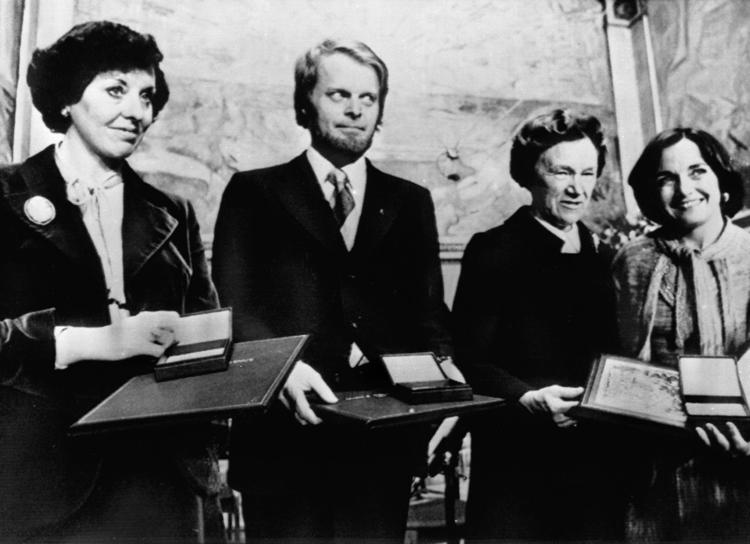 1976: Betty Williams and Mairead Corrigan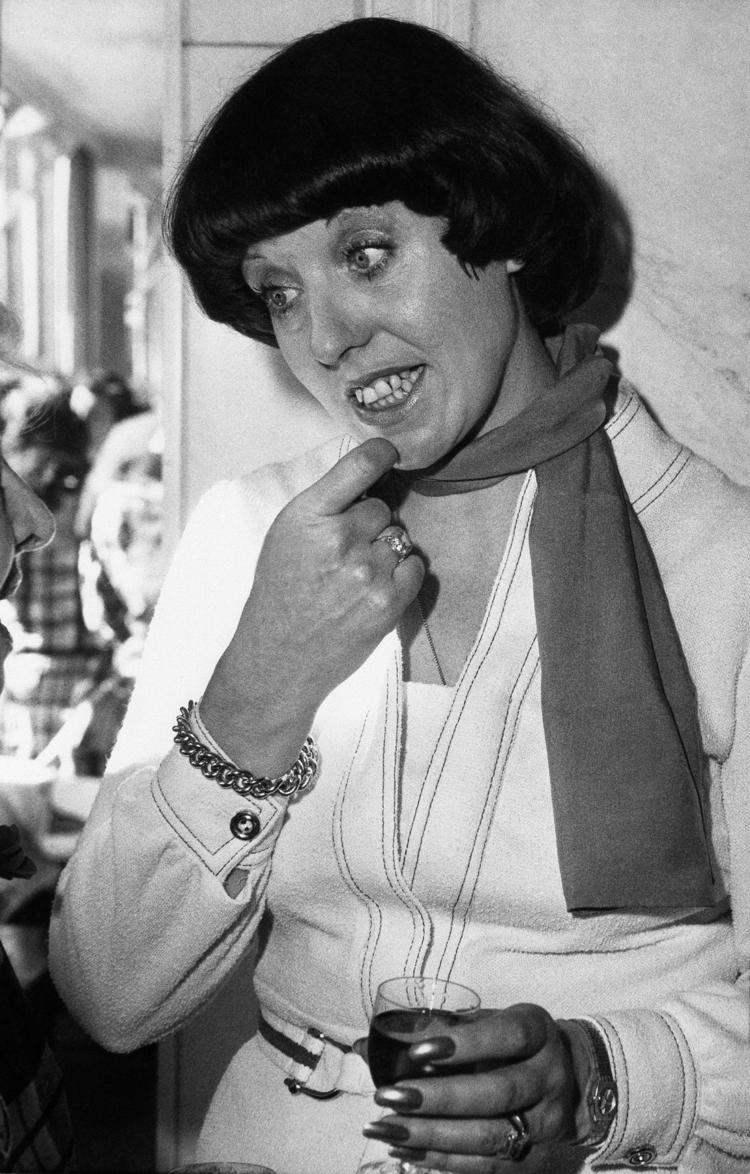 1975: Andrei Dmitrievich Sakharov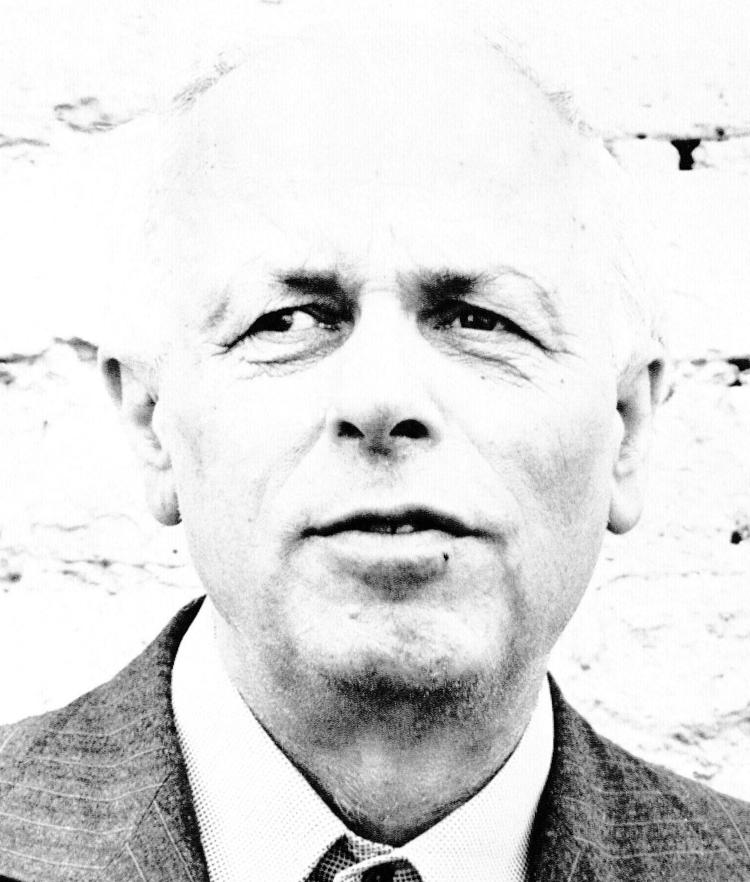 1973: Henry A. Kissinger and Le Duc Tho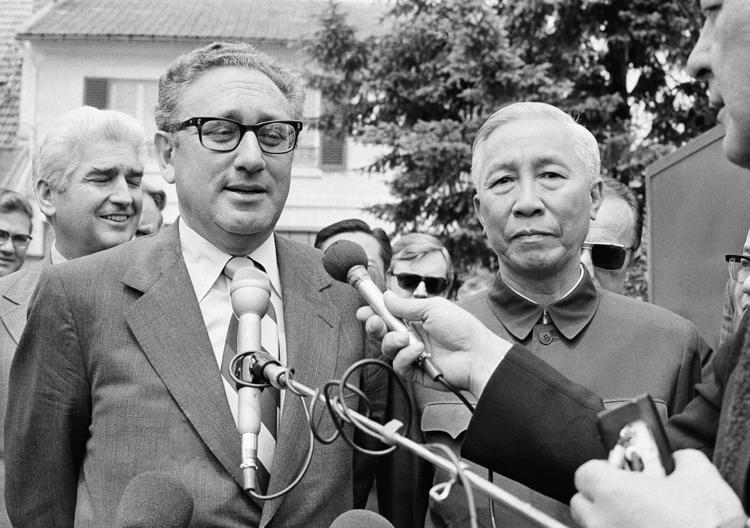 1971: Willy Brandt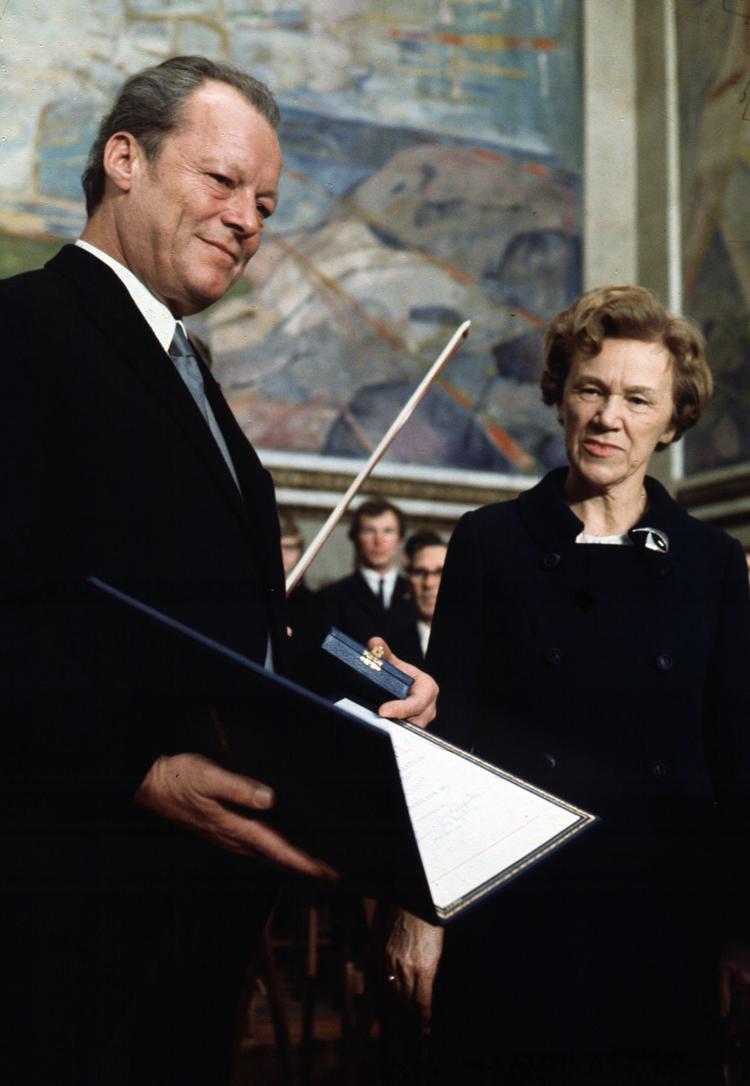 1970: Norman Borlaug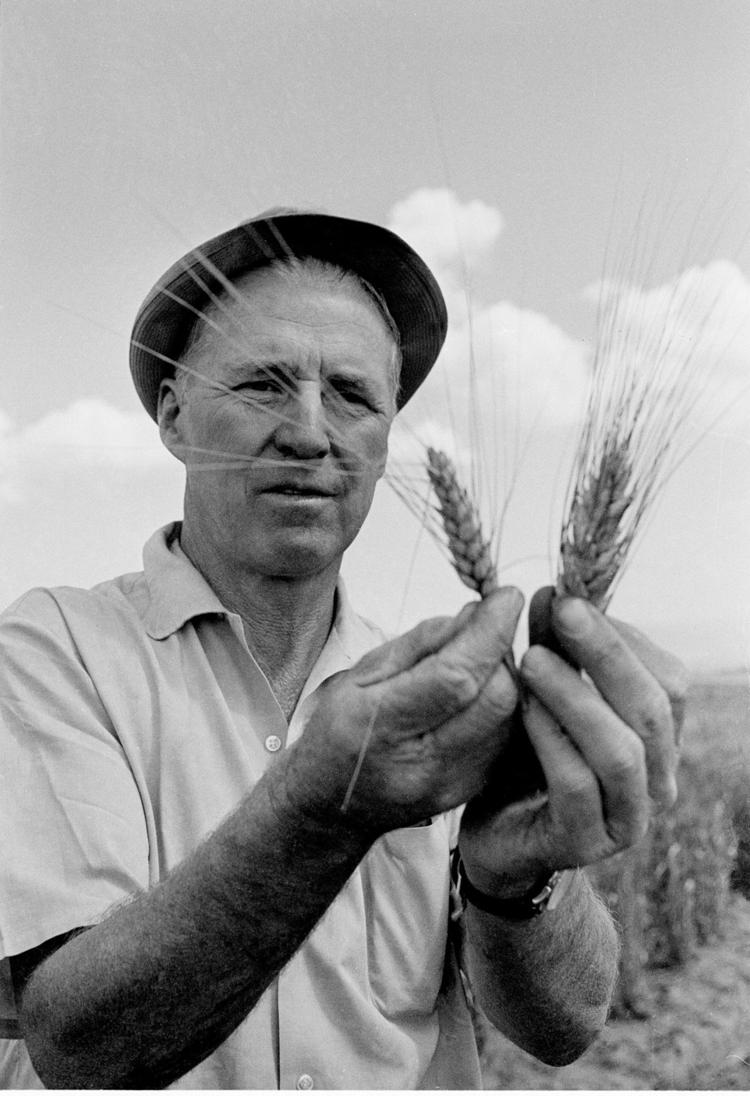 1968: Rene Cassin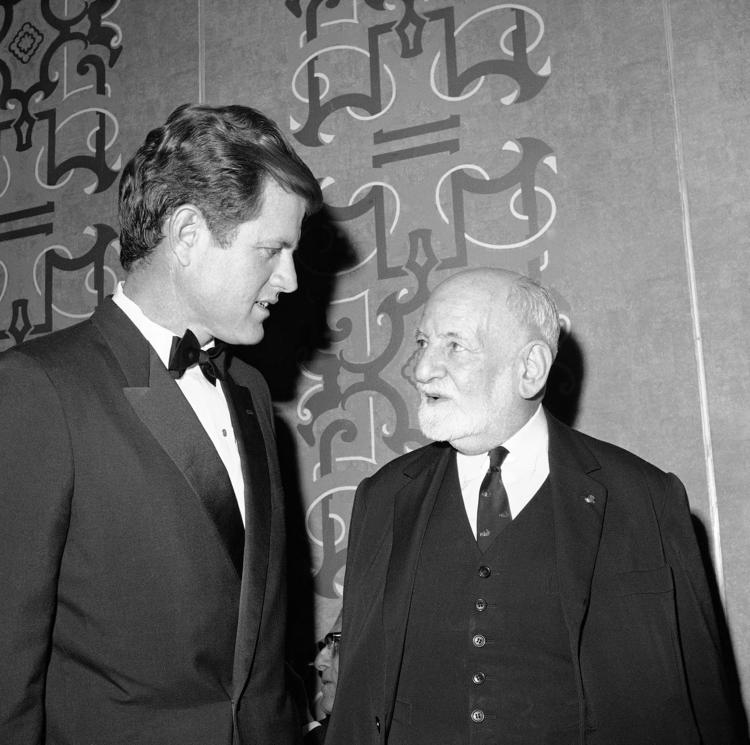 1965: United Nations Children's Fund (UNICEF)
1964: Martin Luther King Jr.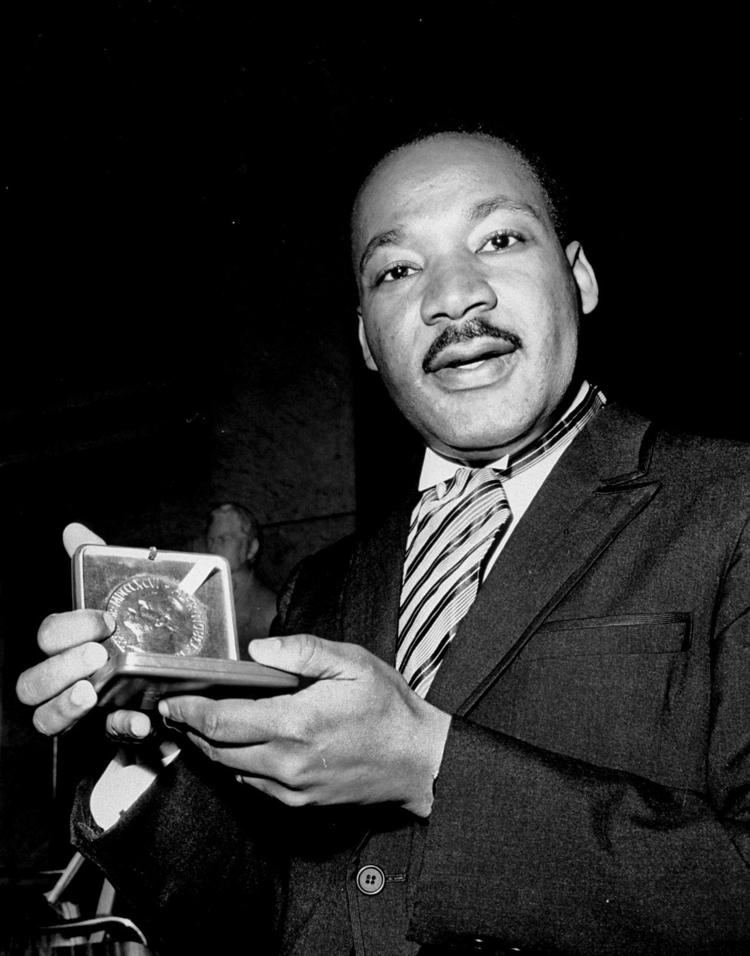 Be the first to know
Get local news delivered to your inbox!