As lockdowns ease across the United States, millions of Americans are set to take tentative steps outdoors to celebrate Memorial Day. But public health officials are still concerned that if people congregate in crowds or engage in other risky behavior, the long weekend could cause the coronavirus to come roaring back.
Medical experts warn that the virus won't take a holiday for the traditional start of summer. The Centers for Disease Control and Prevention continues to recommend that people stay home, avoid crowds and connect with family and friends by phone or video chat.
Dr. Seth Cohen, an infectious disease expert at the University of Washington Medical Center-Northwest in Seattle, advised that people who do celebrate keep their distance from one another, wear masks and avoid sharing food and drinks. Read the full story here:
Here's an update on all developments. Scroll or swipe further for in-depth coverage.
Much of the country remains unlikely to venture out to bars, restaurants, theaters or gyms anytime soon, despite state and local officials across the country increasingly allowing businesses to reopen, according to a new survey by The Associated Press-NORC Center for Public Affairs Research.
In Congress, Republicans are staking out plans to phase out coronavirus-related unemployment benefits to encourage Americans to go back to work, although it's not clear when there will be jobs to return to.
More than 4,300 recovering coronavirus patients were sent to New York's already vulnerable nursing homes under a controversial state directive that was ultimately scrapped amid criticisms it was accelerating the nation's deadliest outbreaks, according to a count by The Associated Press.
The coronavirus pandemic accelerated across Latin America, Russia and the Indian subcontinent on Friday even as curves flattened and reopening was underway in much of Europe, Asia and the United States.
In an eerie echo of famous Depression-era images, U.S. cities are authorizing homeless tent encampments, including San Francisco, where about 80 tents are now neatly spaced out on a wide street near city hall as part of a "safe sleeping village" opened last week.
Muslims worldwide will celebrate one of their biggest holidays under the long shadow of the coronavirus, during what is usually a festive time of shopping and celebration. The three-day Eid al-Fitr marks the end of the fasting month of Ramadan for the world's 1.8 billion Muslims.
A Florida man accused of coughing on and spitting at police officers while claiming to be infected with the coronavirus has been indicted by a federal grand jury.
For more summaries and full reports, please select from the articles below. Scroll further for maps tracking the spread and a gallery of masked soldiers placing flags at Arlington National Cemetery.
This coverage is being provided free as a public service to our readers during the coronavirus pandemic. Please support local journalism by subscribing.
Photos: Flags placed at Arlington National Cemetery
Photos: Flags placed in front of headstones at Arlington National Cemetery
APTOPIX Arlington Memorial Day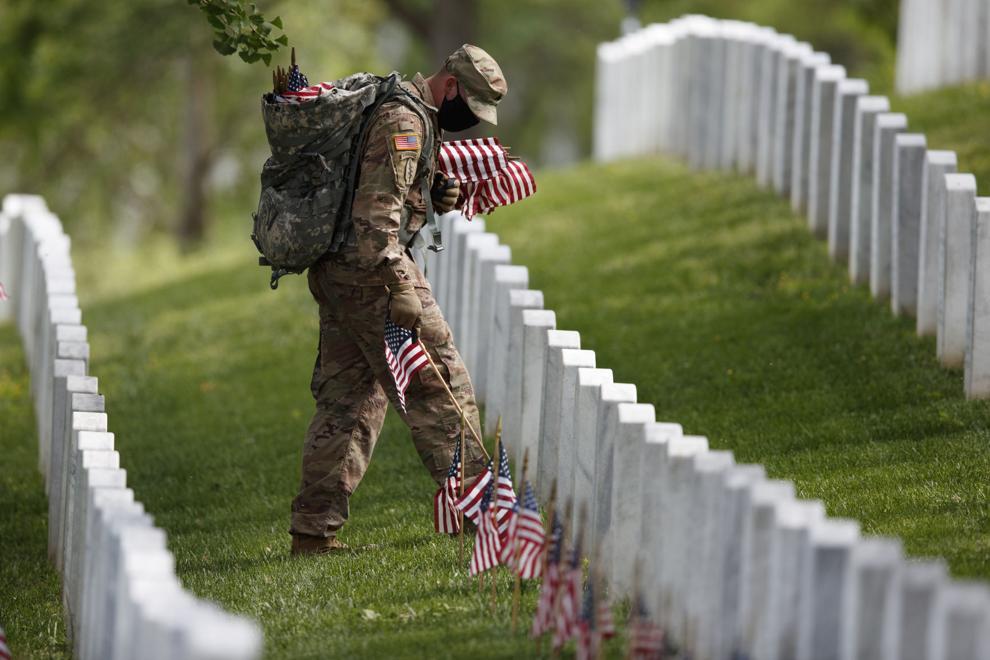 APTOPIX Arlington Memorial Day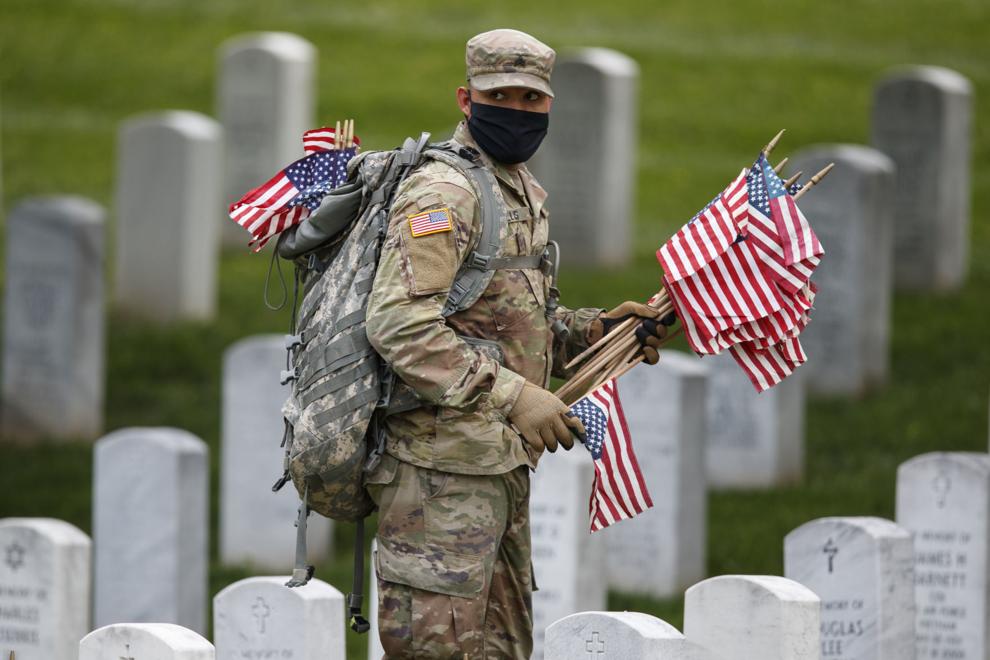 APTOPIX Arlington Memorial Day
Arlington Memorial Day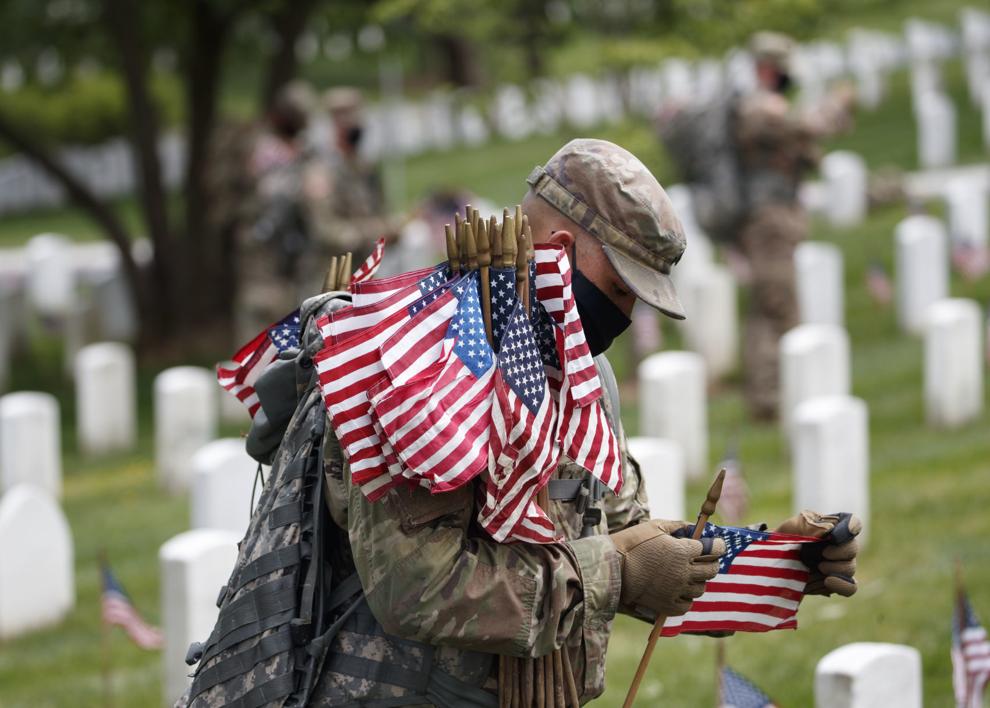 Arlington Memorial Day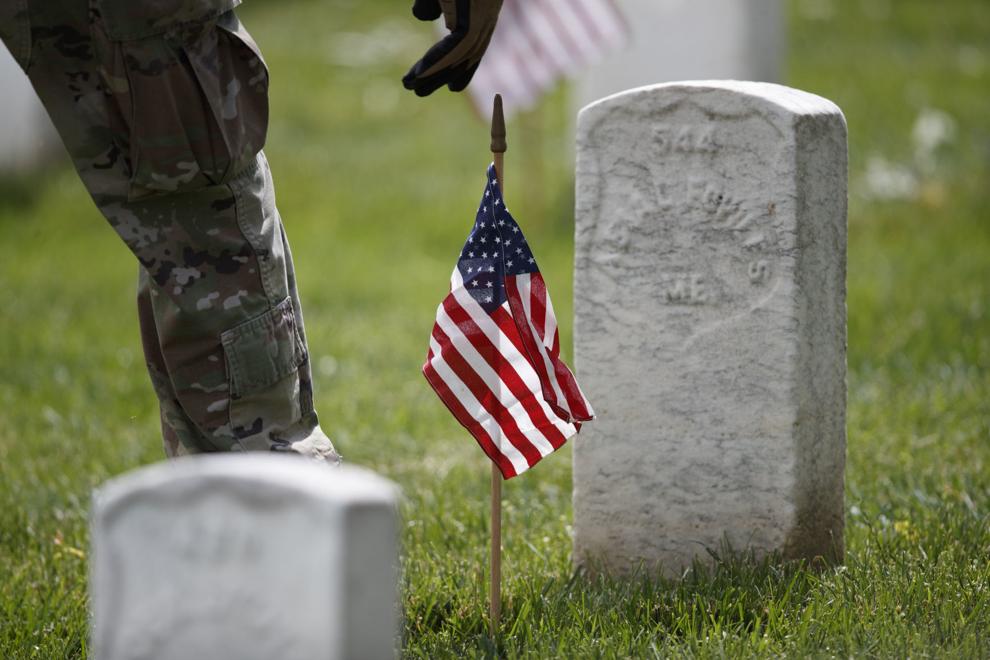 Arlington Memorial Day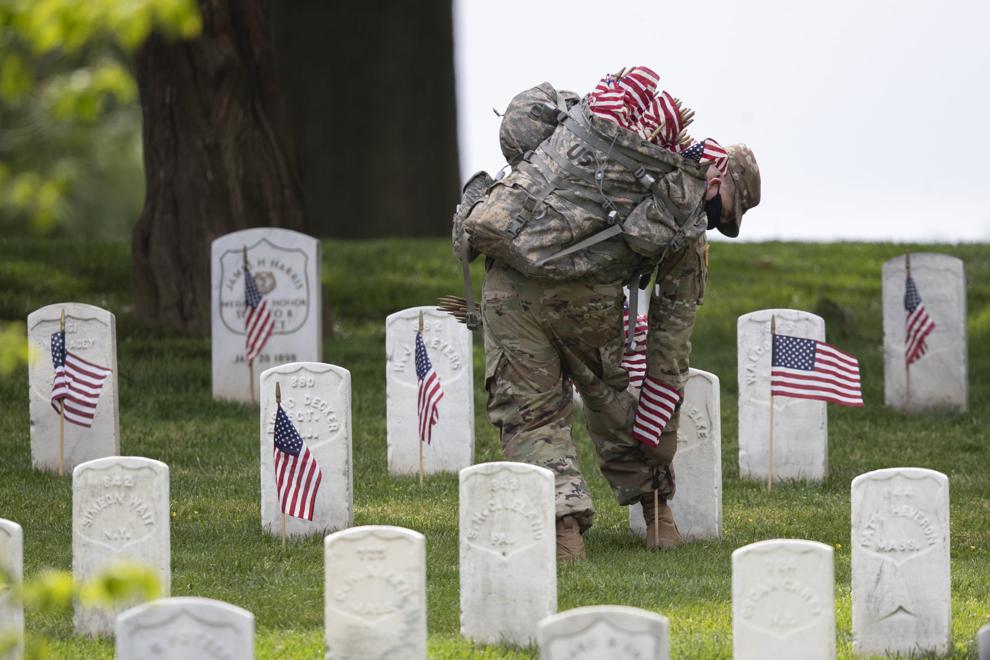 Arlington Memorial Day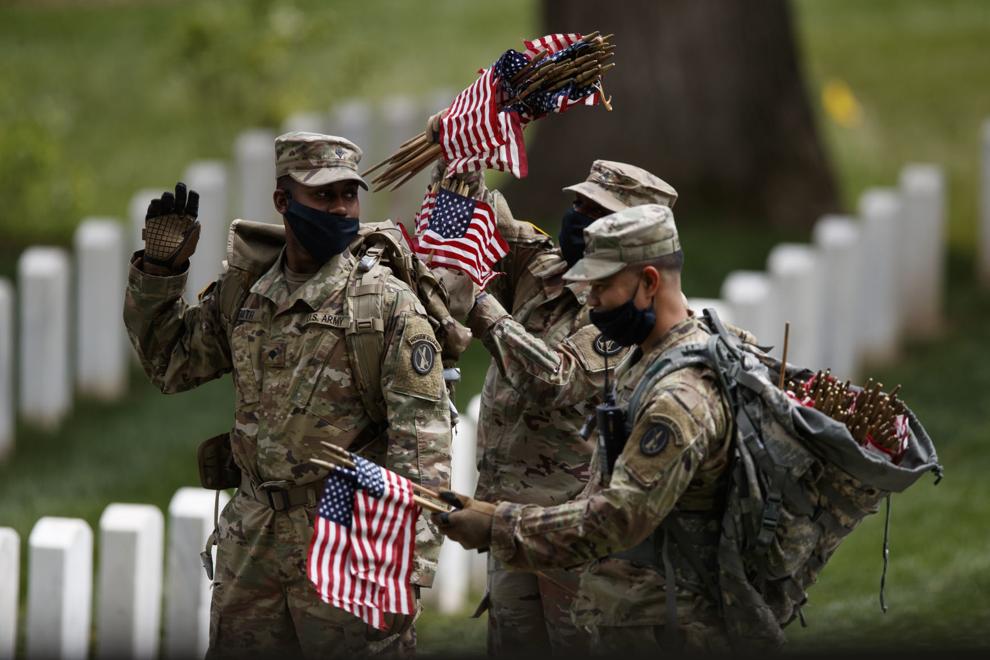 Arlington Memorial Day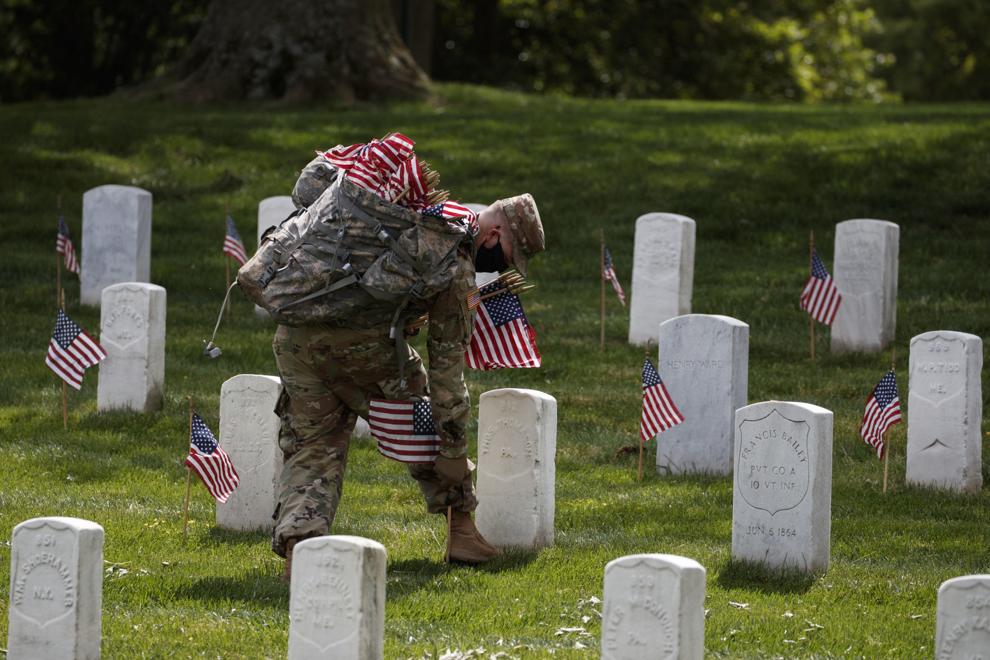 Arlington Memorial Day
Arlington Memorial Day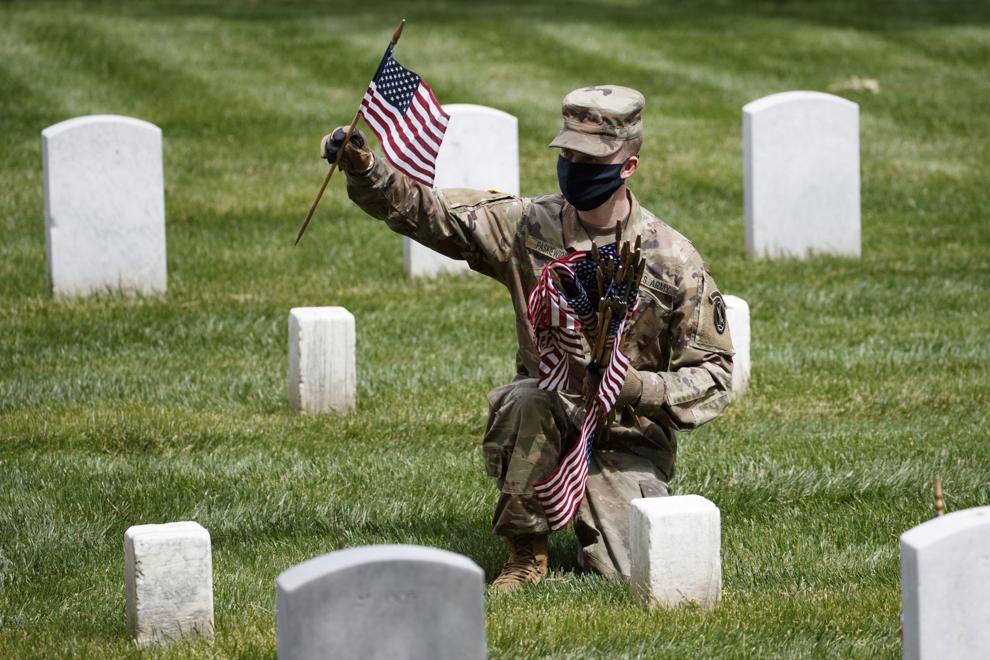 Arlington Memorial Day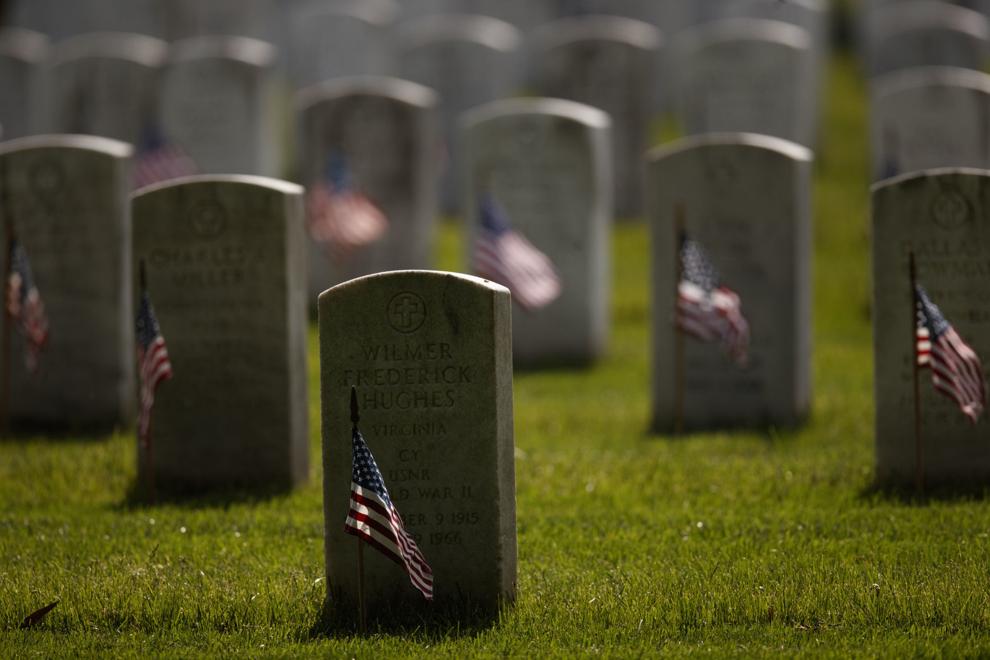 Arlington Memorial Day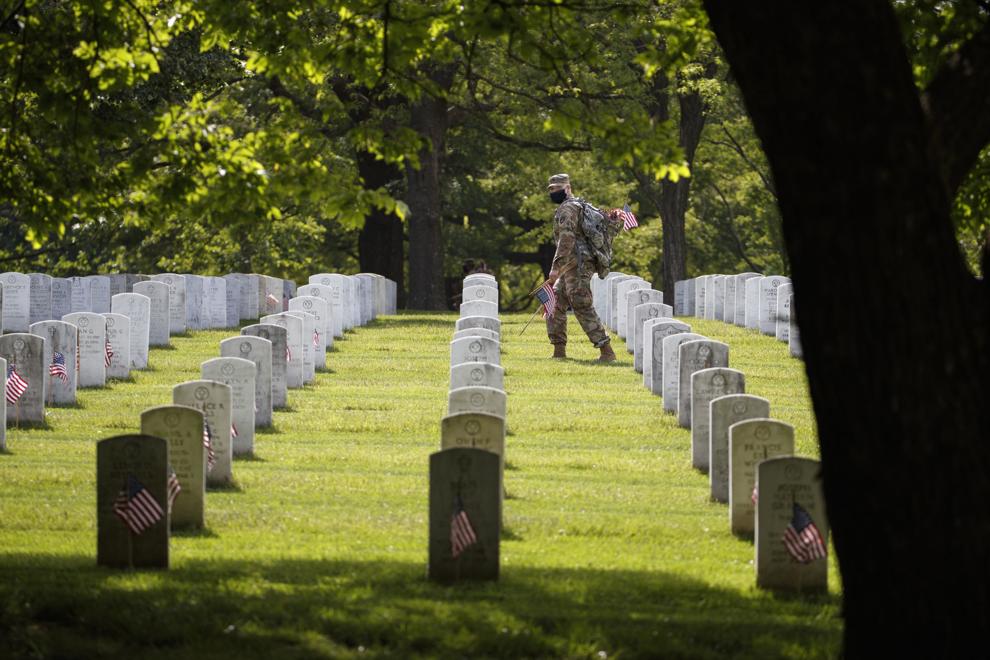 Arlington Memorial Day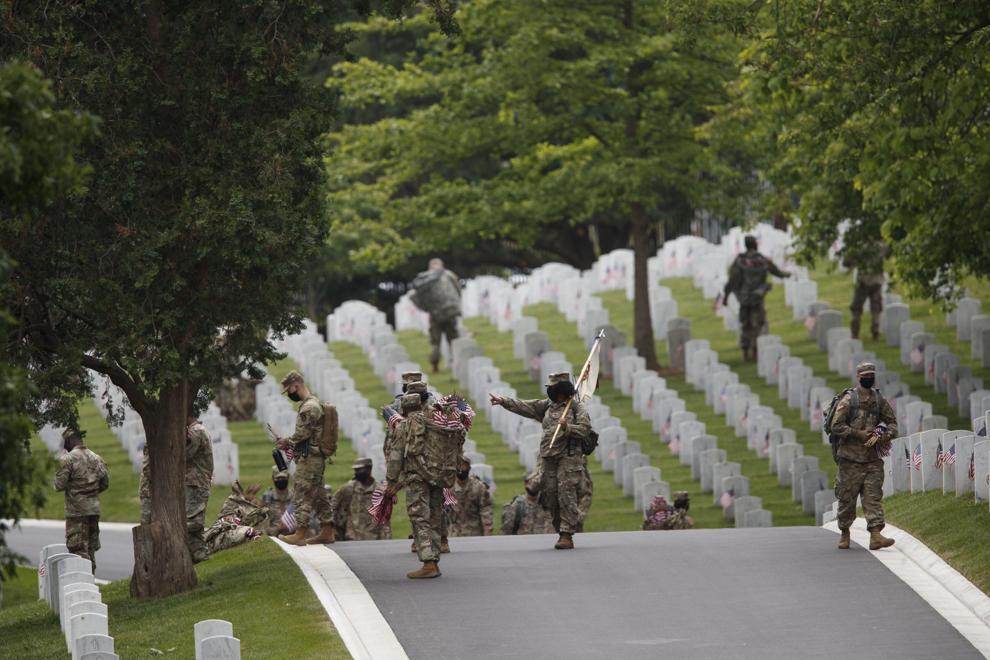 Arlington Memorial Day