Today is Thursday, Sept. 10, 2020. Let's get caught up.
These non-virus headlines are in the news this morning: A California wildfire that incinerated houses in a small mountain community and killed at least three people is threatening thousands more homes; Kansas City Chiefs fans won't be permitted to wear headdresses and face paint at home games; and a whistleblower complaint claims pressure to alter intel to please Trump.
Read on for these stories, other top headlines, celebrity birthdays and more.
---
Top stories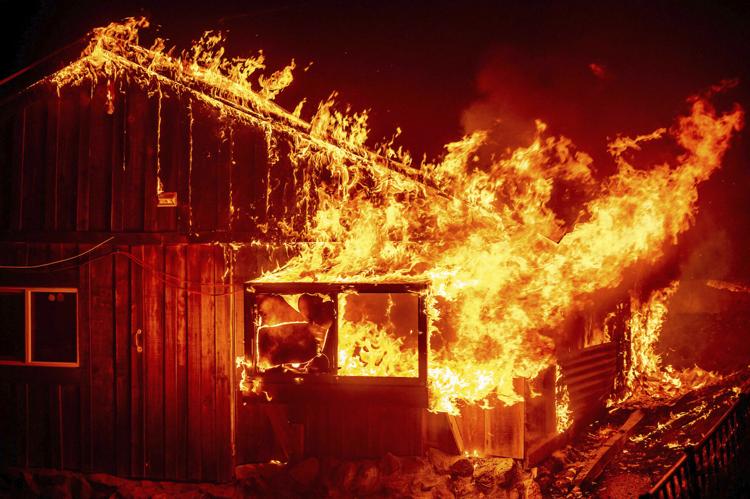 California fire that killed 3 threatens thousands of homes
A Northern California wildfire threatened thousands of homes Thursday after winds whipped it into a monster that incinerated houses in a small mountain community and killed at least three people.
Several other people have been critically burned and hundreds, if not thousands, of homes and other buildings are believed to have been damaged or destroyed by the North Complex fire northeast of San Francisco, authorities said.
Between Tuesday and Wednesday, the fire — which had been burning for weeks in forestland and was 50% contained — exploded to six times its size as winds gusting to 45 mph drove a path of destruction through mountainous terrain and parched foothills. Read the latest: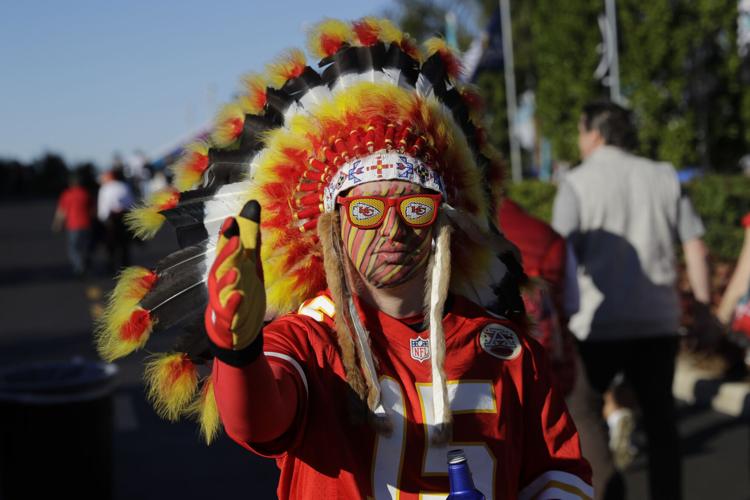 Chiefs nix headdresses, face paint to start NFL season
Kansas City Chiefs fans who file into Arrowhead Stadium Thursday for a masked and socially distanced start to the NFL season won't be wearing headdresses or face paint amid a nationwide push for racial justice following the police-custody death of George Floyd in Minneapolis.
The move by the reigning Super Bowl champions has pleased Native Americans as a good first step, but frustrated some of the 17,000 fans who will be in the stands as the team becomes the first to take the field in front of a crowd — albeit a smaller than normal one — during the coronavirus pandemic. Enforcing the new restrictions also comes as the team tries to require masks, which has proven challenging at some public practices. Read the full story: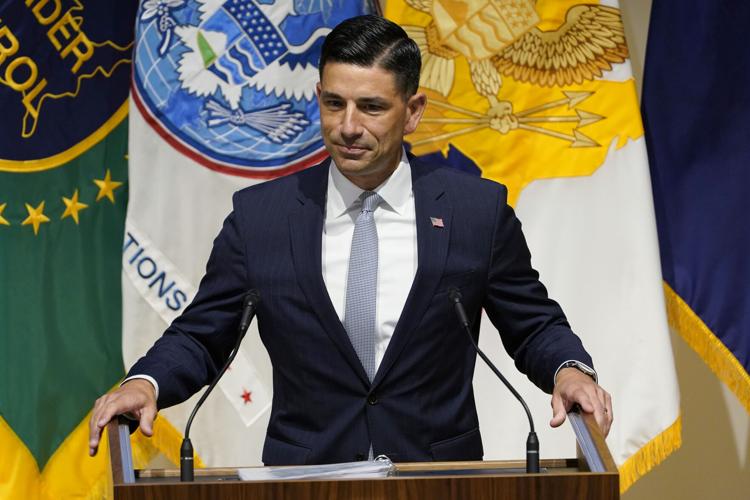 Official claims pressure to alter Homeland Security intel
A Department of Homeland Security official said in a whistleblower complaint that he was pressured by more senior officials to suppress facts in intelligence reports that President Donald Trump might find objectionable, including information about Russian interference in the election and the rising threat posed by white supremacists.
The official, Brian Murphy, alleged that senior DHS officials also pressed him to alter reports so they would reflect administration policy goals and that he was demoted for refusing to go along with the changes and for filing confidential internal complaints about the conduct.
Murphy, a former FBI agent and Marine Corps veteran, was demoted in August from his post as principal deputy under secretary in the Office of Intelligence and Analysis. He is seeking to be reinstated in a complaint filed with the DHS Office of Inspector General. Read the full story here:
Developing: A huge fire broke out Thursday at the Port of Beirut, triggering panic among residents a month after the massive explosion.
The United States will pull thousands of troops out of Iraq and Afghanistan by November, the top American commander for the Middle East said Wednesday, as President Donald Trump tries to make good on his campaign promise to get America out of "endless wars."
Joe Biden traveled to suburban Detroit on Wednesday to make a direct appeal to blue-collar workers who might have voted Republican four years ago but now regret it — attempting to rebuild the once fabled Democratic "blue wall" that crumbled and helped catapult Donald Trump to the White House.
Hoping to replicate a strategy long seen as key to his appeal among conservative voters, President Donald Trump on Wednesday announced he is adding 20 names to a list of Supreme Court candidates he's pledged to choose from if he has future vacancies to fill.
A former New York gynecologist accused of sexually abusing dozens of patients, including the wife of former Democratic presidential candidate Andrew Yang, was charged Wednesday with attacking girls and women for nearly two decades using the cover of medical examinations.
Clouds of mosquitoes have been so thick in southwest Louisiana since Hurricane Laura that they're killing cattle and horses.
Actor Anthony Rapp and another man filed a lawsuit on Wednesday against actor Kevin Spacey, accusing him of sexual assaults in the 1980s when they were teens.
Serena Williams needed two crucial points during a five-game, match-altering run — along with 20 aces, her most in a match in eight years — to get to the semifinals at Flushing Meadows for an 11th consecutive appearance.
On Wednesday night, Roberto Clemente's iconic number 21 found itself in a place where it hasn't been for nearly a half century: on the back of a member of the Pittsburgh Pirates. All of them.