Today is Tuesday, Feb. 16, 2021. Let's get caught up.
These headlines are in the news this morning: Deadly winter storm pummels much of US, leaving many without power; Pelosi announces 9/11-style commission to investigate Capitol riot; and Mardi Gras will be muted today.
Read on for these stories, other top headlines, celebrity birthdays and more.
---
Top stories
More than 200 million under alerts as winter storm moves into Northeast
A winter storm that has pummeled much of the United States will move through the Northeast on Tuesday, leaving a trail of destruction across some states unaccustomed to such harsh weather.
The low-pressure system has had a deadly impact: At least 15 people have died in weather-related vehicle accidents since the cold temperatures set in. In Oklahoma alone, 123 people were in the hospital Monday with weather-related injuries. 
At least three people were killed after a tornado tore through a seaside town in North Carolina as millions of people in Texas remained in the dark early Tuesday amid subfreezing temperatures.
As snow blankets typically temperate states like Texas and Oklahoma and power outages cause misery in Louisiana, about 200 million people remain under some sort of weather-related alert. Read more: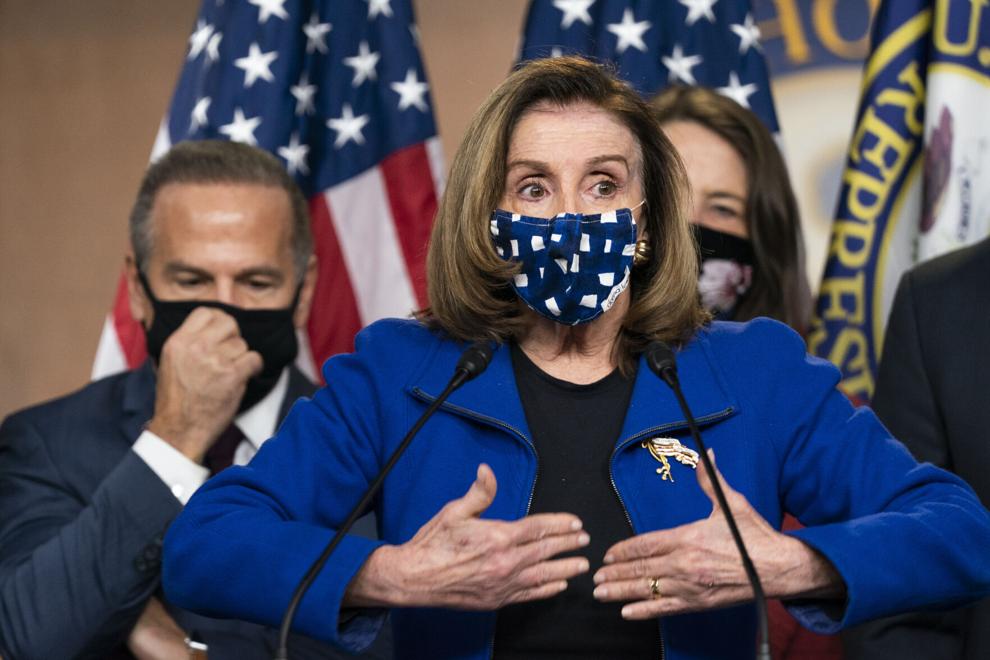 Pelosi says independent commission will examine Capitol riot
WASHINGTON (AP) — House Speaker Nancy Pelosi said Monday that Congress will establish an independent, Sept. 11-style commission to look into the deadly insurrection that took place at the U.S. Capitol.
Pelosi said the commission will "investigate and report on the facts and causes relating to the January 6, 2021, domestic terrorist attack upon the United States Capitol Complex … and relating to the interference with the peaceful transfer of power." Read more: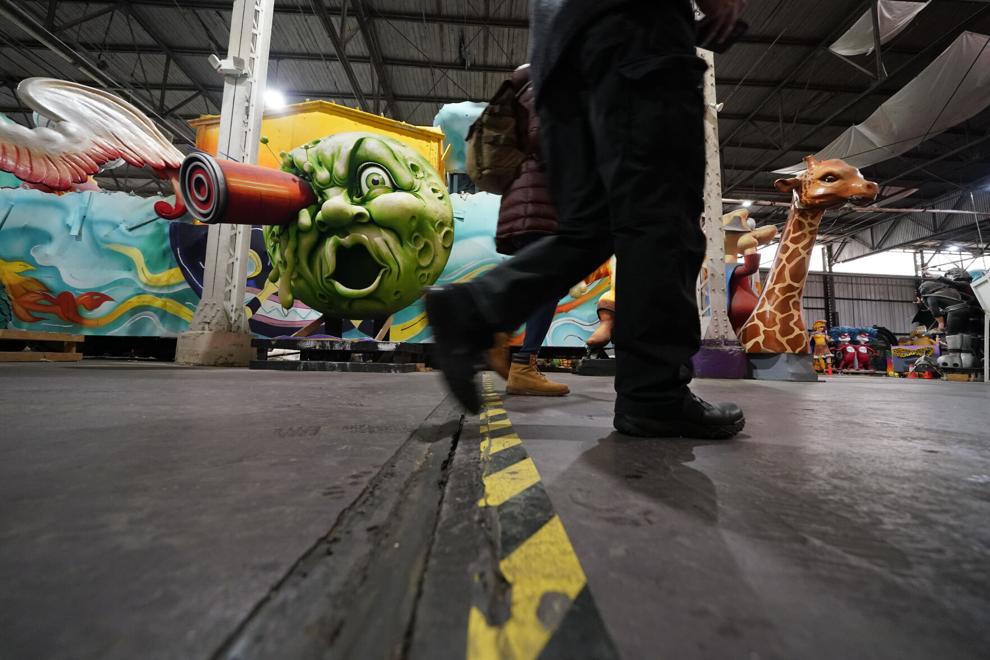 Muted Mardi Gras: Closed bars, barricaded Bourbon Street
NEW ORLEANS (AP) — Coronavirus-related limits on access to Bourbon Street, shuttered bars and frigid weather all were expected to prevent what the city usually craves at the end of Mardi Gras season — streets and businesses jam-packed with revelers.
Parades and parties on Mardi Gras (Fat Tuesday) and the days leading up to the annual pre-Lenten bash usually draw more than a million people to the streets.
But parades were canceled and Mayor LaToya Cantrell recently ordered bars closed. Even bars that had been allowed to operate as restaurants with "conditional" food permits were shuttered for five days that began Friday. Take-out drinks in "go-cups" also are forbidden — no more strolling the French Quarter with a drink in hand. Read more:
Former Georgia Sen. David Perdue filed campaign paperwork Monday, opening up the potential for the recently defeated Republican to run against Democratic Sen. Raphael Warnock in 2022.
The North Carolina Republican Party unanimously approved a resolution Monday to censure Sen. Richard Burr over his vote to convict former President Donald Trump during Trump's second impeachment trial.
The right-wing friendly social network Parler, which was forced offline following the Jan. 6 attack on the U.S. Capitol by supporters of then-President Donald Trump, says it is re-launching.
An overcrowded bus drove off a bridge and into a canal in central India on Tuesday, killing at least 40 people, an official said.
Serena Williams overcame 33 unforced errors to beat Simona Halep 6-3, 6-3 on Tuesday to return to the final four at Melbourne Park for the first time since she won the tournament in 2017 for her most recent Grand Slam title.
Former NFL wide receiver Vincent Jackson was found dead Monday at a Florida hotel room, days after authorities spoke with him as part of a welfare check, according to the Hillsborough County Sheriff's Office.
Salsa idol Johnny Pacheco, who was a co-founder of Fania Records, Eddie Palmieri's bandmate and backer of music stars such as Rubén Bladés, Willie Colón and Celia Cruz, died Monday. He was 85.
Click on the links below for full versions of these stories and scroll further for a look at today in history and celebrity birthdays.
Image of the day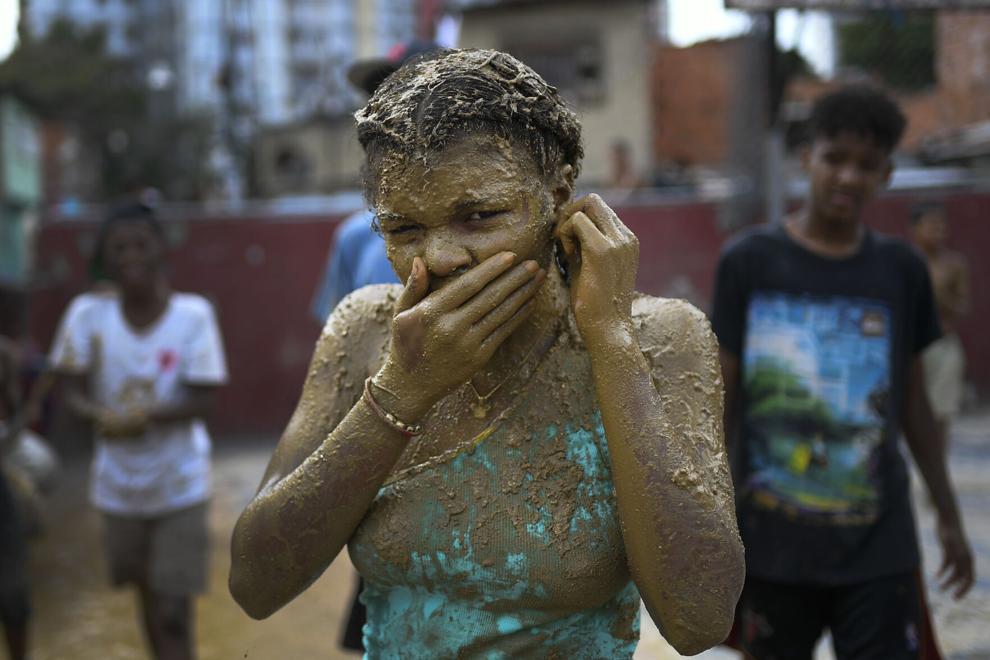 On this date
In 1959, Fidel Castro became premier of Cuba a month and a-half after the overthrow of Fulgencio Batista, and more events that happened on thi…
In 1970, Joe Frazier retains his world heavyweight title with a fifth-round knockout of Jimmy Ellis. See more sports moments from this day in …
Happy birthday to ...