Today is Friday, April 2, 2021. Let's get caught up.
These headlines are in the news this morning: Train partially derails in Taiwan, killing 48 and injuring dozens; Biden deputizes 'jobs Cabinet' as Republicans vow not to cooperate with infrastructure effort; Christians mark Good Friday around world.
Read on for these stories, other top headlines, celebrity birthdays and more.
---
TOP STORIES
Train derails in eastern Taiwan, killing 48, injuring dozens
TAIPEI, Taiwan (AP) — A train partially derailed in eastern Taiwan on Friday after colliding with an unmanned vehicle that had rolled down a hill, killing 48 people. With the train still partly in a tunnel, survivors climbed out of windows and walked along the train's roof to reach safety after the country's deadliest railway disaster.
The crash occurred near the Toroko Gorge scenic area on the first day of a long holiday weekend when many people were hopping trains on Taiwan's extensive rail system. The train had been carrying more than 400 people.  Read more: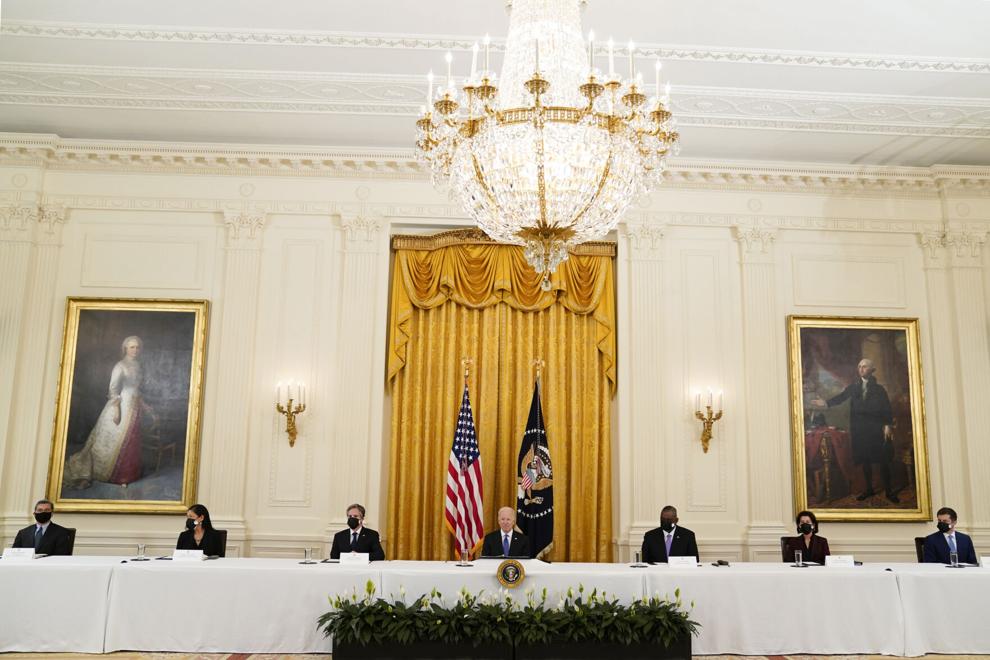 Biden's 'Jobs Cabinet' to sell infrastructure as GOP resists
WASHINGTON (AP) — President Joe Biden is setting about convincing America it needs his $2.3 trillion infrastructure plan, deputizing a five-member "jobs Cabinet" to help in the effort. But the enormity of his task is clear after Senate Minority Leader Mitch McConnell's vowed to oppose the plan "every step of the way."
Speaking in Kentucky on Thursday, McConnell said he personally likes Biden and they've been friends a long time. But the president will get no cooperation from the GOP, which objects to the corporate tax increases in the plan and says they would hurt America's ability to compete in a global economy.
"We have some big philosophical differences, and that's going to make it more and more difficult for us to reach bipartisan agreements," the Republican leader said. Read more:
Christians mark Good Friday as some holy sites reopen
JERUSALEM (AP) — Christians in the Holy Land are marking Good Friday this year amid signs the coronavirus crisis is winding down, with religious sites open to limited numbers of faithful but none of the mass pilgrimages usually seen in the Holy Week leading up to Easter.
The virus is still raging in the Philippines, France, Brazil and other predominantly Christian countries, where worshippers are marking a second annual Holy Week under various movement restrictions amid outbreaks fanned by more contagious strains. Read more:
In other news today ...
A Minneapolis police supervisory sergeant who was on duty the night George Floyd died testified that he believes the officers who restrained Floyd could have ended it after he stopped resisting.
George Floyd's girlfriend tearfully told a jury Thursday the story of how they met — at a Salvation Army shelter where he was a security guard with "this great, deep Southern voice, raspy" — and how they both struggled mightily with an addiction to opioids.
A gunman who killed four people, including a 9-year-old boy, in a rampage at a Southern California office building knew all the victims and his motive may have involved personal or business relationships, police said.
Rep. Matt Gaetz, facing accusations of a sexual relationship with an underage girl, should at a minimum be removed from the House Judiciary Committee if the claims are true, House Speaker Nancy Pelosi said Thursday.
Hulu will produce a documentary series based on " The 1619 Project," stories in The New York Times that examined the legacy of slavery in America dating from the arrival of the first slave ship from Africa.
North Carolina announced Thursday that Hall of Fame basketball coach Roy Williams is retiring after a 33-year career that includes three national championships.
Iowa's Luka Garza, the 6-foot-11, 265-pound senior, is The Associated Press men's college basketball national player of the year after finishing second last season.
Click on the links below for full versions of these stories and scroll further for a look at today in history and celebrity birthdays.
IMAGE OF THE DAY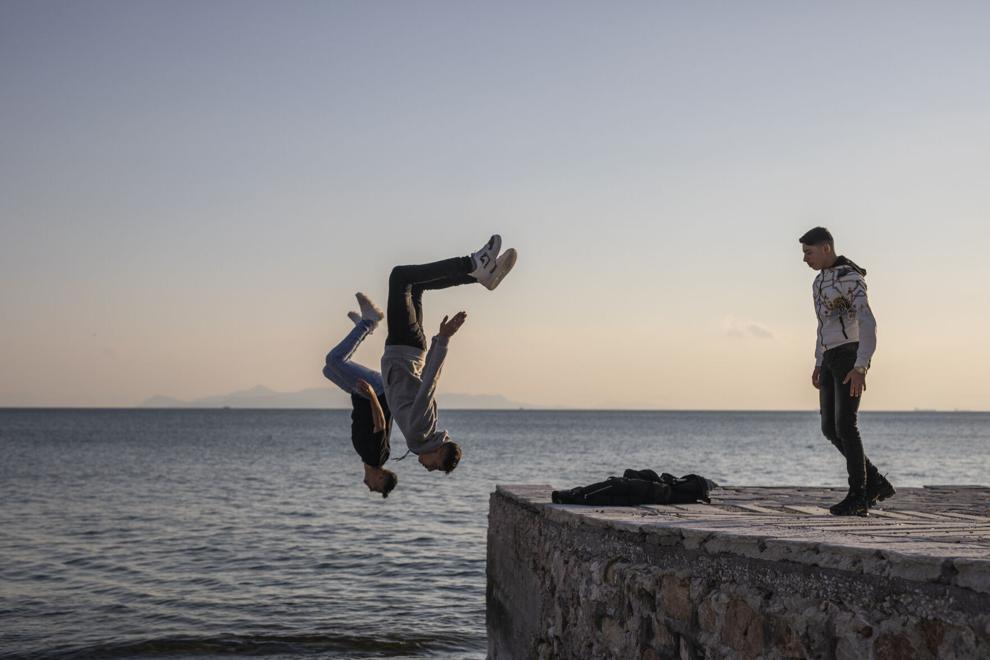 ON THIS DATE
President Woodrow Wilson asked Congress to declare war against Germany, saying, "The world must be made safe for democracy," and more events t…
In 1984, Georgetown, led by junior center Patrick Ewing and freshman forward Reggie Williams, beats Houston 84-75 to win the NCAA championship…
HAPPY BIRTHDAY TO ...