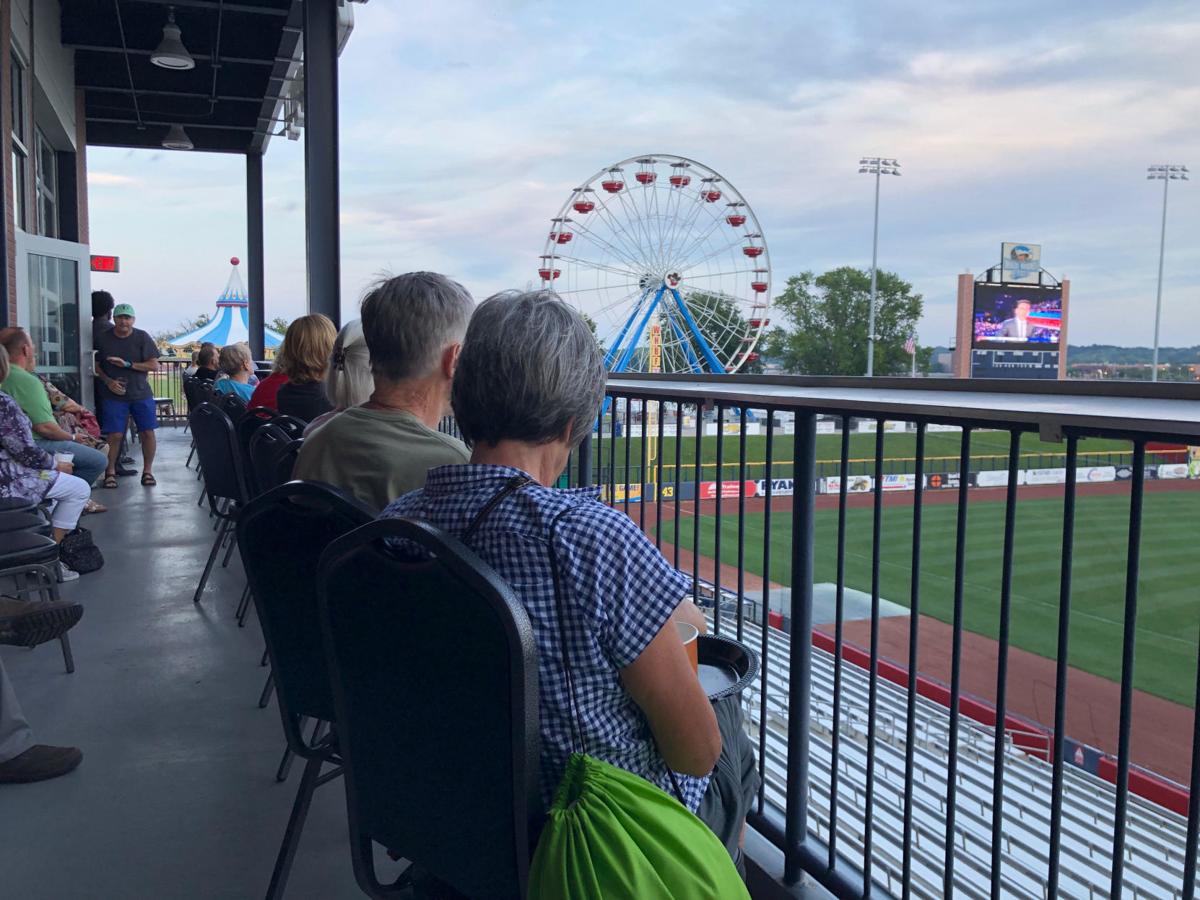 Quad-Citians, many of whom remain uncommitted to a candidate, gathered in groups both large and small to watch Thursday night's Democratic debate.
In a smaller gathering, Karen Steen, of Rock Island, and her niece, Mary-Kathryn Hart, of Davenport, were at Jeno's Little Hungary, Davenport, for the Joe Biden watch party with six other people.
"Biden has the senior leadership of the party," Steen said. "He was an excellent vice president." But Steen remains undecided: "If there was one person that could jump out, that would be great. "
"I like Joe a lot," Hart said. "I'm not committed to anybody yet. I'm kind of over men telling me what to do with my body.
"Joe hits a lot of points for me with what I'm concerned about," she added. The two plan to attend a Polk County, Iowa, steak fry where many of the candidates will be on hand.
About 40 people watched the debate at the United Food and Commercial Workers (UFCW) Hall, 2411 W. Central Park Ave., Davenport. Among the attendees at the watch party, hosted by the Scott County Democrats, was Deb Zupke, Bettendorf.
"I'm active in the party at the local level," she said. She didn't want to attend a watch party for a specific candidate.
"I wanted to see how the candidates acted with each other, all on the stage together," she said. "I'm really strong for (Elizabeth) Warren right now." She added that thinks (Amy) Klobuchar has integrity.
You have free articles remaining.
Matt Trimble, of Davenport, is a member of the Scott County Democrats Central Committee.
"I was a Bernie precinct captain and supporter," he said. "The political situation in our country has changed so dramatically."
Trimble, who is not ready to commit to one candidate, wanted to watch the debate to get the reaction of the room with different candidates.
Trimble said he's a student of history. The right candidate, he said, "has to be somebody who can help people realize the direction of the country is unsustainable."
More than 150 people attended a Pete Buttigieg watch party at Davenport's Modern Woodmen Park. They viewed the debate on the outdoor Jumbotron and indoors on the third floor.
"Historically, I have probably voted Republican more often than Democrat, but not in the last election," said Michelle Russell, who welcomed attendees.
"Fundamentally, I support the role of the office of the president of the United States," she said. "I do not support the tactics or the behavior of our current president. I am not comfortable with his representation of our country."
"It's very early in the process," said Cathy Bolkcom, who added she hasn't decided whom she will support yet and is waiting to see which candidate will emerge.
Kevin Chamberlin, of Davenport, graduated from Purdue University, West Lafayette, Indiana, in May. He is an engineer at Deere & Co.
"I was a fan of (Buttigieg) before he was cool," said Chamberlin. "He has the ability to bring people together. I like the way he speaks to people about people."