They're Americans born in the 1980s, who, at the dawn of their working lives, were blindsided by the worst economic downturn in more than 60 years, the Great Recession.
Between 2008 and 2010, unemployment soared to 10%. More than 9 million jobs were lost. The nation's gross domestic product (GDP), a measurement of overall economic health, shrunk by 4.3%.
In the Quad-Cities, the turning point of the downturn was 2009. In December 2008, the unemployment rate was 6.1% in the Quad-Cities metro area. By February 2010, it had peaked at 10.9%, the highest unemployment rate the region had seen in decades. Some 22,100 Quad-Citians were unemployed.
Every American was affected, but not equally. Some lost jobs or savings. Others put everything on hold. Careers were halted before they could begin. Family planning was delayed by years.
Still others were shielded from the fallout, either through safe jobs — such as at family-owned businesses or public schools — or through graduate education, where students rode out the worst of the economic storm.
Of course, the Great Recession wasn't doomsday. Even at the nadir of the crisis, most workers still had jobs. The economy shrank but did not perish.
Everyone has a recession story. Today, 10 years after the worst of the crisis, its consequences are still felt across the region.
We spoke to members of a specific cohort — millennials in the Quad-Cities who graduated from college around 2009 — to understand how the Great Recession affected their careers, personal lives, politics and long-term outlooks.
'Just a bartender'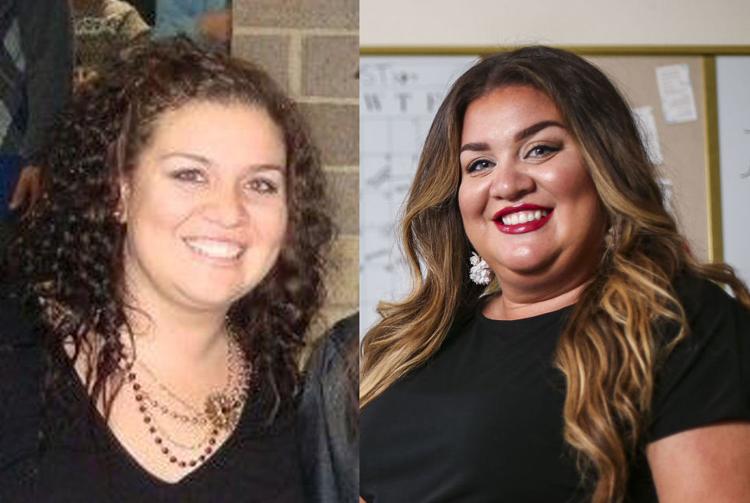 For years, Mel Kelchen had to defend herself.
The questions wouldn't end. "Why?" "What are you going to do with that degree?" "Did you really think it was a good idea?"
A lifelong Quad-Citian now living in Bettendorf, Kelchen's great crime was choosing to study graphic design in college.
People loved to let her know what an impractical degree it was.
Her mother and grandmother wanted her to be a professional — a doctor, or maybe a nurse.
"There was a big concern as far as doing something stable," said Kelchen, who graduated from Davenport's St. Ambrose University in 2009.
Degrees in the arts and humanities are routinely mocked for being frivolous. Recent research from the National Center for Education Statistics found that late-20-somethings who studied liberal arts and humanities had an unemployment rate almost double the average for all college grads.
"It's always difficult for someone to be in the arts," Kelchen admitted.
But that difficulty takes on new severity amid an economic downturn — let alone the worst one in generations.
Kelchen graduated into the throes of the Great Recession. The job market was squeezed everywhere, perhaps most of all for recent grads with few skills and short resumes.
Upon graduating, Kelchen couldn't find work in her field. To make ends meet, she stayed on as a bartender and waitress at Van's Pizza, Pub & Grill, a local restaurant where she had worked as an undergrad.
It was a period of profound uncertainty, and Kelchen remembers feeling some shame about her situation.
"When I was bartending, I'd judge myself and imagine others were judging me because I was 'just a bartender,' " she recalled.
Work at the restaurant wasn't always glamorous. The shifts were long and required her to be on her feet for hours.
But it paid the bills. Between her wages and tips, Kelchen realized she was making more money than many of her friends were.
The years were lean. But they were also exciting. She wasn't rich, but she had enough to maintain independence as a young adult in the city.
And she was industrious and excelled at her work. With time her responsibilities grew. What started as a side gig in college slowly grew into something bigger, a hybrid bartender-manager role.
Kelchen eventually realized "I wasn't just a bartender," she said in an interview in early August. "I was making drinks for the entire bar, entertaining a whole bar, and taking care of the business. It's a lot of responsibility."
Kelchen ended up working at the bar for nine years. The experience changed her life.
It was at the restaurant that she met her husband. It was also where she became an entrepreneur of her own. Over the last four years there, she ran social media for her boss, picking up skills that helped her forge her next opportunity.
Last November, Kelchen opened up a small business of her own, Post Monster, a social media management service.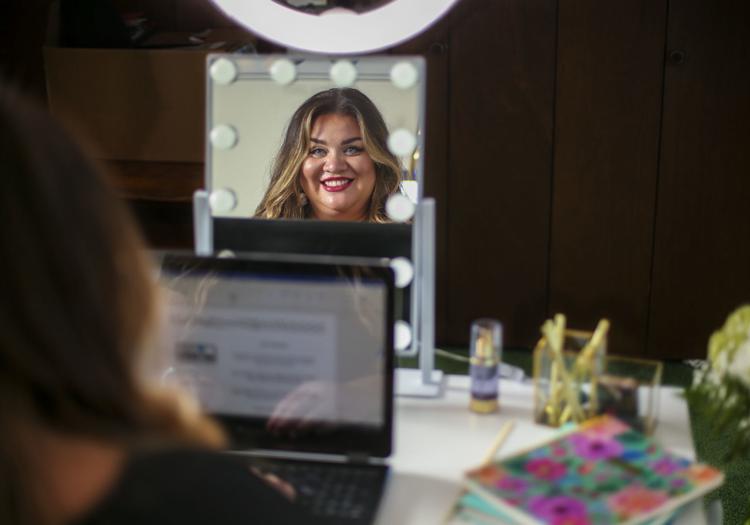 The Great Recession scrambled Kelchen's plans for the future, setting her on a path that was scary and at times frustrating.
But from her perspective, all's well that ends well. Kelchen said she's all the better for the journey — however circuitous.
"It was definitely a growing-up situation," Kelchen said. "I'm that cliched person that thinks everything happens for a reason. Had I never taken that waitress job, I wouldn't be where I am now. It all falls into place."
'I had to move back in with my parents'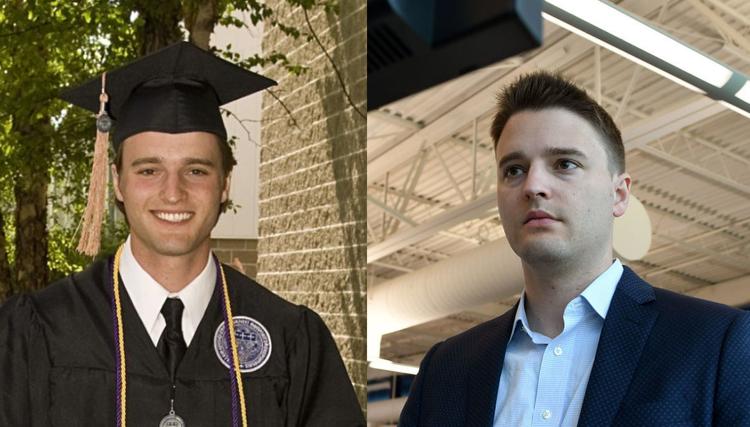 By most measures, Jonathan Dreasler has made it.
A security and privacy risk manager at RSM US, an audit, tax and consulting service, Dreasler consults for some of the biggest health care systems in the country. He coaches the Moline High School girls' soccer team, which last year shared the conference title with Quincy. And just this month he and his wife adopted a baby girl named Lilly.
But 10 years ago, as he graduated into the Great Recession, Dreasler's fortunes weren't so rosy.
Dreasler grew up in Quincy, Ill., and graduated from St. Ambrose University in 2009 with a degree in computer investigations and criminal justice. Ostensibly, he made the "right" choices in college, learning vital skills in a booming industry.
A tight job market, though, squeezes students from the "right" majors, too.
"Even people in IT (information technology) and IT security were having trouble getting jobs and keeping them when offered," Dreasler said.
The economy was so bad around the time he graduated that some of his friends had their internship offers revoked just weeks before they were supposed to start work.
Dreasler didn't fare much better. On the precipice of adulthood, he had to move back in with his parents, the dreaded fate of every jobless grad.
"I couldn't sit still," said Dreasler, a lifelong soccer player accustomed to staying active.
So rather than staying idle, he picked up coaching and substitute teaching duties and went back to St. Ambrose for a master of business administration degree.
But even his MBA didn't solve his job woes. After completing graduate school in May 2011, Dreasler worked as an insurance agent at Mass Mutual while coaching on the side.
"It took me until 2012 to find a job that was even in the genre of what I studied in school," Dreasler said.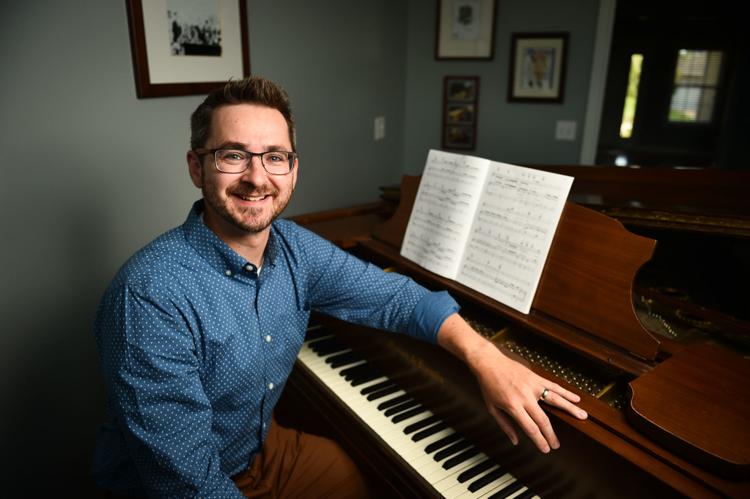 Despite all the setbacks, Dreasler considers himself lucky. He benefited from a career center at St. Ambrose that was willing to work with a recent grad. And his Great Recession story has a happier ending than many.
Still, some amount of discontentment lingers. One way or another, his life has been changed.
"Unfortunately, there is some frustration as you look back. We lost years of earning potential over the course of our lives," Dreasler said. "It delays your personal life. The eligibility to get married, to start a family — all get delayed. You don't realize that till you go through it."
'It's pretty unhealthy'
You have free articles remaining.
When Joe Maubach graduated from Rock Island's Augustana College in 2009, he faced a choice: "Being broke and unemployed in my parents' basement," he said, "or being broke and unemployed in the Quad-Cities."
Maubach grew up outside Peoria and now lives in Seattle. But he spent his formative years in the Quad-Cities, where he attended college and worked until he moved away late last year.
Maubach also studied the "right" things in college: music, his passion, and computers, his ticket to employment.
But a tight job market can punish even the skilled. "When it came to the recession, my micro-generation was in a bad place at a bad time," Maubach said.
He eventually found work in IT, a budding field with explosive growth over the last decade.
The jobs, though, weren't as fulfilling as Maubach had hoped. And they didn't always pay as well as other opportunities in the industry. For years, he bounced around IT gigs at various companies in the Quad-Cities, working with some of the area's biggest employers, including Deere & Co., the Rock Island Arsenal and Arconic (Alcoa), among others. Maubach maintained steady work but never quite found his groove.
Though he stayed active in the local arts scene, Maubach admitted to having "a bit of a chip" on his shoulder. After years of patience, he moved to Seattle last year after his fiancee landed a job there.
His generation, Maubach said, has been stuck in a state of arrested development, endlessly working entry-level jobs and now competing against younger grads for the same opportunities.
"By now we should be in a mid-career state, past the entry level," Maubach said. "I think it had a large impact on the burnout of this group. There's a resigned cynicism to people who entered the workforce at that time."
Like other catastrophic events, the Great Recession shaped the worldview and politics of a generation. For many, the very concept of "millennials" is measured by the financial crash of 2007-08. Some have defined millennials as the "Great Recession Generation."
For Maubach, the resigned cynicism he has seen and felt is part of an economic system that has not sufficiently rewarded workers.
"When the recession hit, a lot of companies large and small went lean in order to stay afloat. When the recession started to fade and they became more profitable, the profit did not get back invested into the workforce," Maubach said. "That investment is not necessarily going back to the employees and communities around them."
That reality has vexed millions of Americans. It also underpins national politics. Wealth inequality and corporate consolidation animate the campaigns of several Democratic presidential candidates, including Sen. Elizabeth Warren, Sen. Bernie Sanders and New York City Mayor Bill de Blasio.
Recently, even right-leaning thought leaders have taken up the case of corporate power. The American Conservative, for instance, has published a series of argumentative essays about monopoly power in America.
For some members of the class of 2009, the shifting headwinds of politics reflect changes they've seen firsthand.
"I think there's a general trend for more radical economic and social ideology right now because if I wanted to be hyperbolic about it, the times we needed the system most, the system wasn't there for us," Maubach said.
"In past generations, there has been a feeling of 'all's well that ends well,' " he added. "I think maybe one of the viewpoints that this cohort has more explicitly is a willingness to forgive — but not necessarily to forget."
Great Recession vs. global citizen
Raquel Barros-Marquez believes she's living the American Dream.
Originally from the state of Sao Paulo in Brazil, Barros-Marquez came to the United States at age 17 as part of an exchange program. It placed her in Knoxville, Ill.
She was planning to stay in the U.S. only for her senior year of high school. But then her friends were accepted to Augustana College. After visiting the campus, she fell in love with it and decided to matriculate herself.
Months later, as a student on campus, she fell in love again — this time with a classmate.
No longer the Brazilian teenager who only planned to stay in the country for a year, Barros-Marquez now works as an agile coach at Deere & Co. She's married to her college sweetheart, with whom she has two little boys.
Recessions often slam immigrants the hardest. Research from Europe, Canada and the U.S. has found that migrants — especially Hispanic immigrants, whose jobs, housing and legal status can be precarious — face a high risk of wealth loss and forced displacement in economic downturns.
But Barros-Marquez weathered the Great Recession without major setback. "It did not impact me," she said flatly.
In college, she studied business because she wanted a degree she could bring back to her home country. "The intention was never to stay in America, so I was thinking that this degree would be easier to be transferred to Brazil," she said.
To her good fortune, her language skills made her valuable to an international company.
"I started to work at John Deere in 2007 as a part-time student," she said. "They were looking for someone that spoke Portuguese."
Upon graduating, she was offered a full-time job — a life-altering opportunity, and one that shielded her from the worst of the recession.
Many of her friends from the class of 2009 took longer to find work. Some didn't have jobs even a year after graduating.
Barros-Marquez's language skills made her employable. And her aspirations helped her take advantage of an opportunity before her.
"I never had an actual business area in mind," she admitted. Her goal, instead, was to "work with a company where I was given the opportunity to travel worldwide and experience different cultures and different wants to do business."
What should be learned?
Many Americans are bracing for another recession. The yield curve for U.S. treasury bonds has inverted for the first time since 2007, setting off pessimism among market watchers about the near future of the economy.
If there are things to know for the next downturn, they might come from lessons of the last one.
One 2009 graduate with advice for the current crop of students is Dan Pepper, music director at Sudlow Intermediate School in Davenport.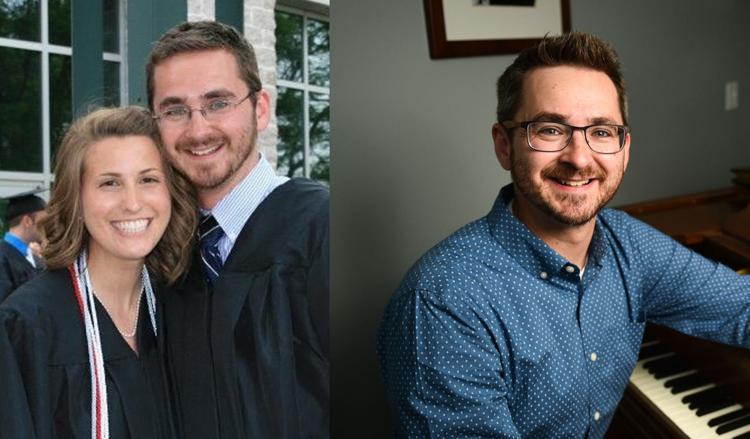 Pepper graduated from Augustana in 2009 with a degree in music education. By his own account, he doesn't have a "woe is me, 2009 was the worst year ever" story.
Out of college, he found work as a long-term substitute, and soon after that, he transitioned into a more permanent teaching role.
Pepper and his wife, Melissa, an Augie classmate, saw the good, bad and ugly as their friends and peers struggled through the Great Recession.
But several themes emerge from their success stories.
First, Pepper and others who found jobs picked stable industries. Education, for instance, is facing a teacher shortage. Even in lean times, schools stay open.
"We weren't too worried about finding jobs, at least in education," Pepper said. "We'll always need teachers."
Second, Pepper was never isolated, staying busy with his church as well as with local arts groups. Volunteering helped ground him in a community. As many members of the class of 2009 said, camaraderie can rescue a tough period of life from the depths of despair. 
Volunteering also helped expand Pepper's network so that when job opportunities arose, he knew about them.
"Don't always look for dollars or where you can make the money," Pepper said. "The small initiatives can lead to something else."
Third, almost every member of the class of 2009 emphasized flexibility. Jobs, markets, careers, industries — they all change. The best way to ride out the recession, the class of 2009 said, is to be willing to follow work wherever it leads.
"Don't pigeonhole yourself," as Pepper put it. "Keep an open mind as to what's available and what you can do."
Or, as said by Pat Olsen, a Quad-Cities financial services professional who graduated from St. Ambrose in late 2008: "It helps to be versatile."
Olsen remembers sitting in class at St. Ambrose when a professor asked the students in the room if they expected to make at least $60,000 in their first job. Most hands went up. (Data from LendEdu suggest that the average starting salary for the class of 2018 is about $48,400.)
For Olsen, it was a firsthand lesson in the importance of setting realistic expectations.
That's a tall enough task for anyone, let alone young people in college who, all at once, are asked to grow up, become self-sustaining, and even prepare for worldwide economic malaise.
"You're a kid when you start college," said Kelchen. "In four years, you're supposed to be ready for everything."