That's what Buffalo Main Street resident Ron Brougham says about the flooding in Buffalo, which has had a massive effect on residents and businesses.
How did Front Street resident Elmer Brookhart describe the flooding? "Worse than I've ever seen."
"It's been torture," said Clark's Landing owner Anthony Mendez, who was preparing the Front Street restaurant to reopen Tuesday.
Multiple businesses and residents had temporary sandbag floodwalls fail during the record-breaking flooding in May.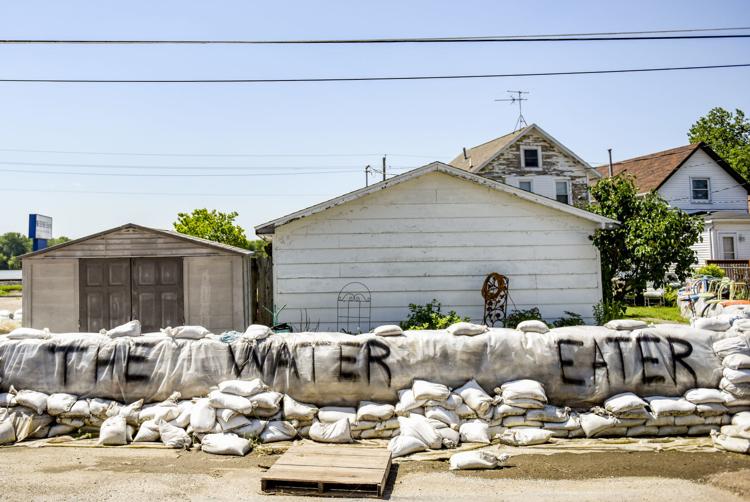 Now, as the waters recede, they're left to rebuild.
City Clerk Tanna Leonard says the fire department is cleaning streets Monday and Tuesday, and plan to reopen streets and Highway 22 Tuesday.
Brookhart said he would have been in real trouble if he hadn't had help from volunteers and some of his tenants on Front Street. "I'm 71 years old, it's pretty hard to start throwing sandbags and stuff," he said. He received $3,500 from flood insurance, which paid $6,000 minus the deductible.
His next job is going around his house to check the foundation, he said.
Franklin Street resident Les Buffington said the biggest impact for him is traffic. "We have to dodge around the water."
Mendez, who bought Clark's Landing just five days before the catastrophic 1993 flooding, said the sandbags failed during the second crest in late May.
You have free articles remaining.
"Basically, the river level outside was the river level inside. About 8 minutes for the restaurant to fill up," he said. "The fire department came down and helped me patch up my wall here with some sandbags that were no longer in use from Judy's (Barge Inn) because her wall had already been topped over."
About 12 volunteers helped patch the hole in the wall, and then the department got their discharge pumps in there, Mendez said. "They pumped it down quick enough to where it might have been on the main floor for three hours, and it was about maybe 3 inches," he said.
He has bought three gas pumps since the flood waters came in, because the fire department couldn't keep its pumps there and he had to manage it himself.
After the water was under control, Mendez's employees helped clean everything.
"It was very fortunate that we were able to get the water off the main floor so quickly," he said. But he had to replace the kitchen floor, pulling up at least a third of it down to the floor joists. 
In total, Mendez says they've been closed 28 days, though that's not counting how business has slowed down since they've been open.
"You might have 20-25% of your business before you close, and 20-25% of your business after you open," he said. "You don't open to where 'Wow, everyone knows you're open, and you're back to 100% of where you were.' It takes at least two and a half, three weeks to come close to even 75% of what you were before you closed." 
Mendez says the city has been very helpful with providing materials, and volunteers were very helpful in filling sandbags. He also praised the work of the volunteer fire department were ready, willing and able to help, 24 hours a day.
Facebook has also been very helpful in spreading the word, Mendez said. The first day when the water came in, a photo of the water on the floor received 107,000 views. They've been averaging about 3,800 since, he said. 
SENB Bank Banking Center Manager Mary Butler says the location in Buffalo has been sandbagged since the beginning of April. They've been closed for about 21 days between May and June. "Obviously that does impact our staff, relocating our staff so that they continue to work, trying to support our community any way we can," she said.
The bank didn't have water damage to the property except for a ventilation system that runs underneath it.
After cleaning and sanitizing, the bank opened back up for about two weeks. To check in on the building during the first flood, she had to wear chest-high waders to get into the building. Then the flood waters returned. So SENB had to repeat that process, while also trying to service customers. "Our building was kind of like an island, we were surrounded on all four sides by water," Butler said.
061119-qct-qca-buffalo-1.jpg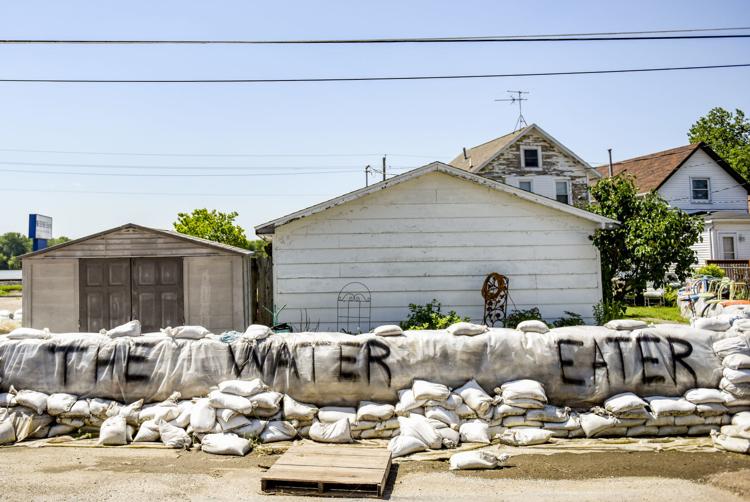 061119-qct-qca-buffalo-2.jpg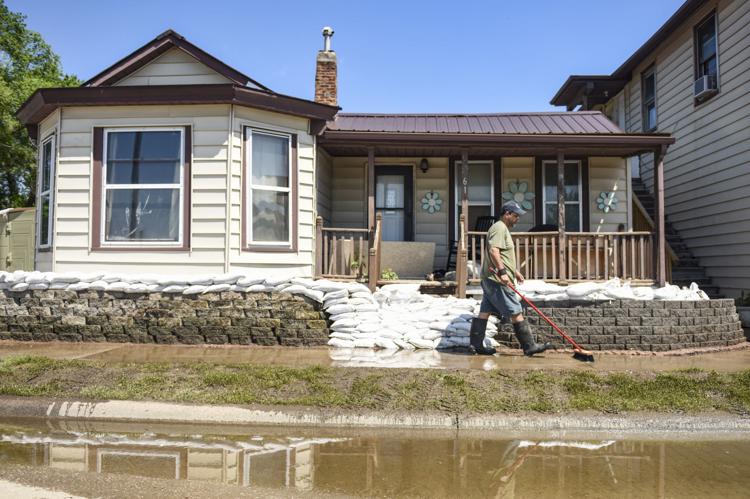 061119-qct-qca-buffalo-3.jpg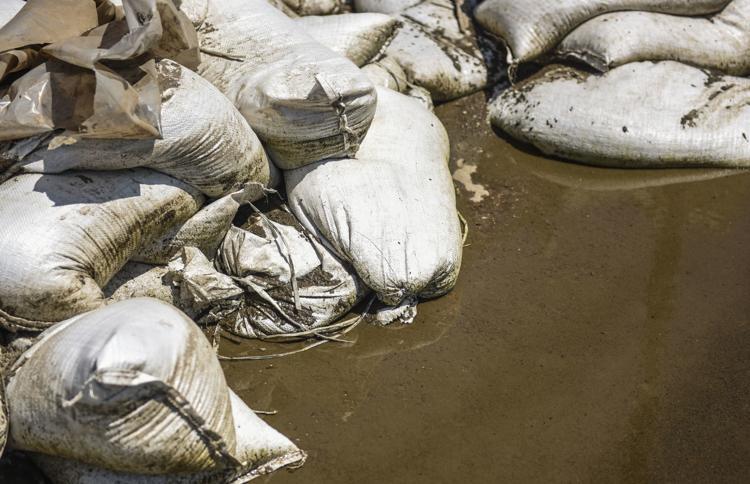 061119-qct-qca-buffalo-4.jpg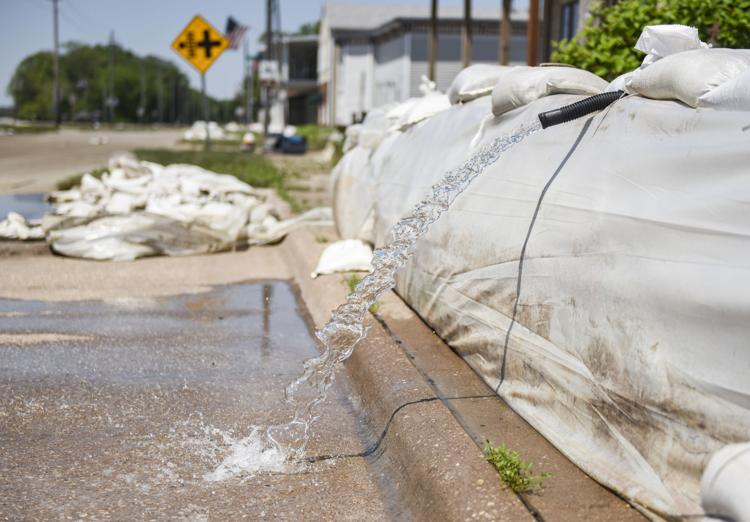 061119-qct-qca-buffalo-5.jpg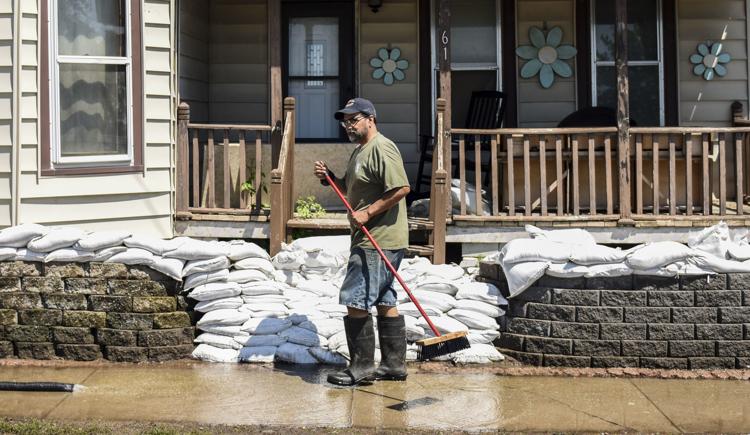 061119-qct-qca-buffalo-6.jpg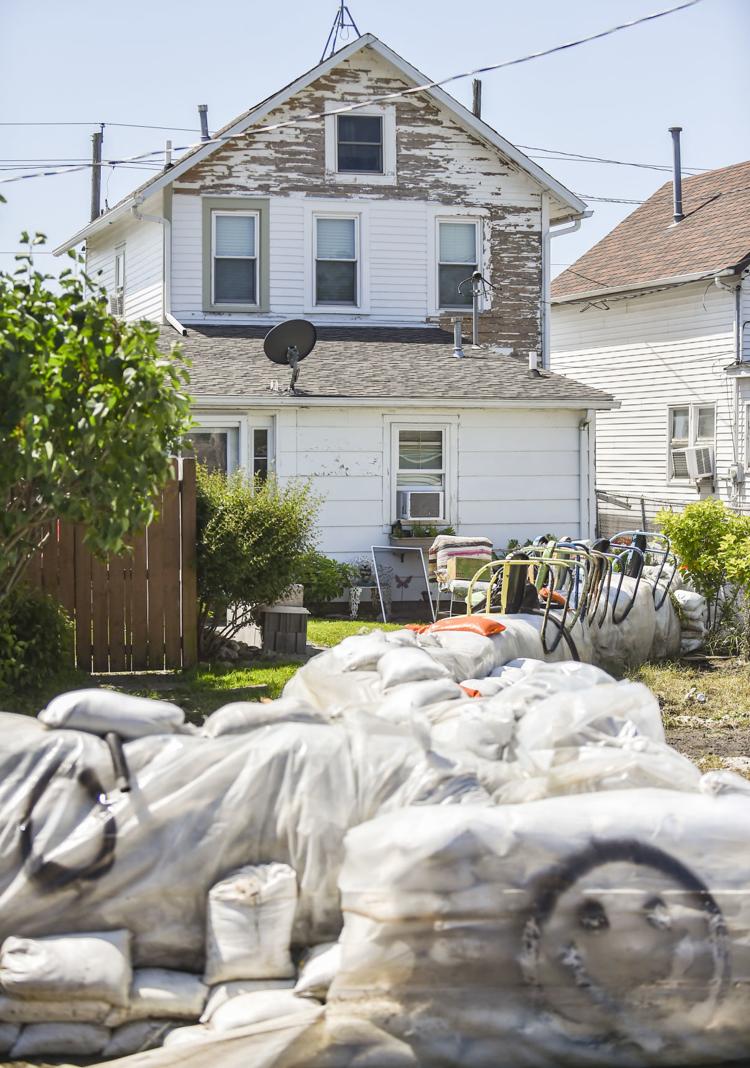 061119-qct-qca-buffalo-7.jpg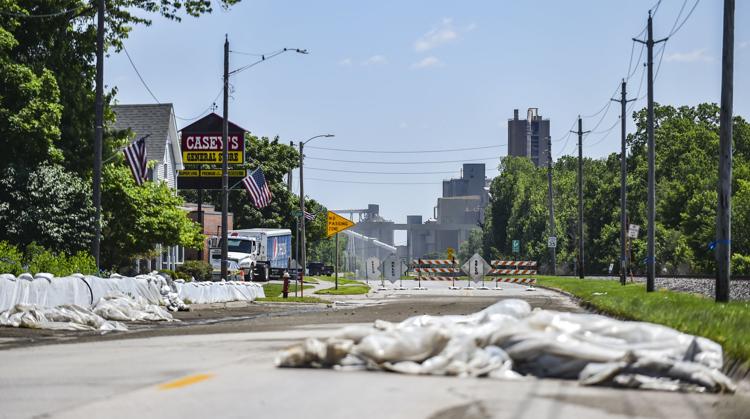 061119-qct-qca-buffalo-8.jpg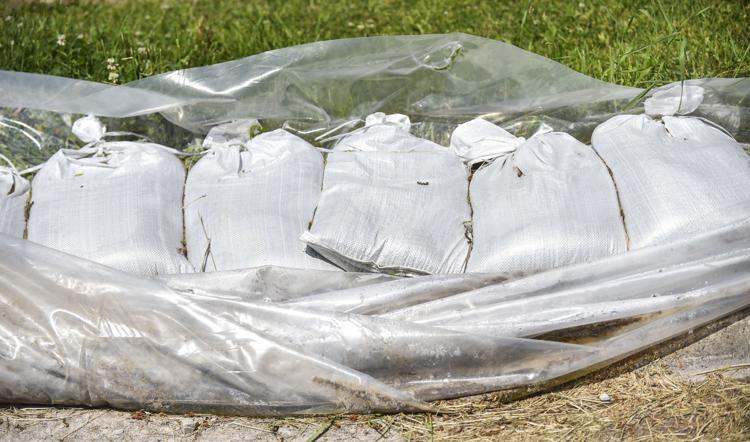 061119-qct-qca-buffalo-9.jpg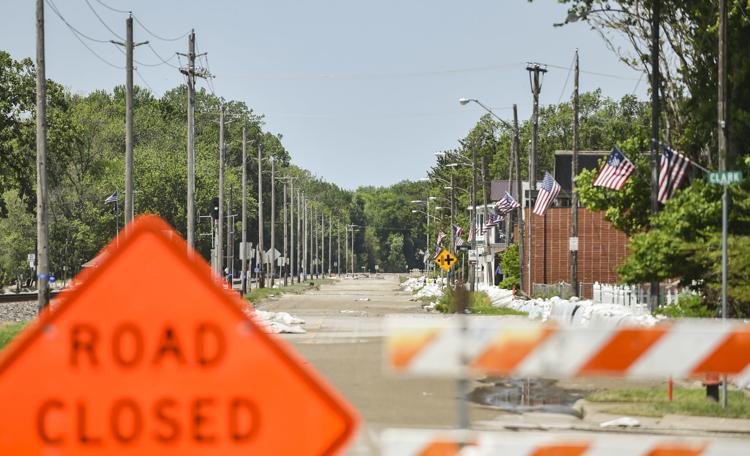 061119-qct-qca-buffalo-10.jpg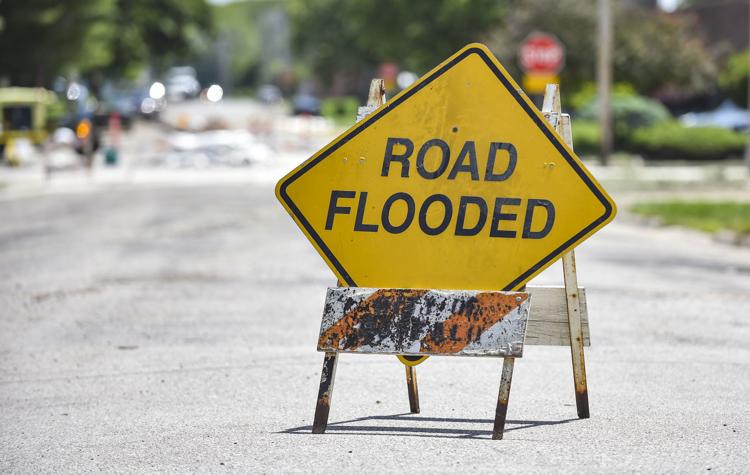 061119-qct-qca-buffalo-11.jpg