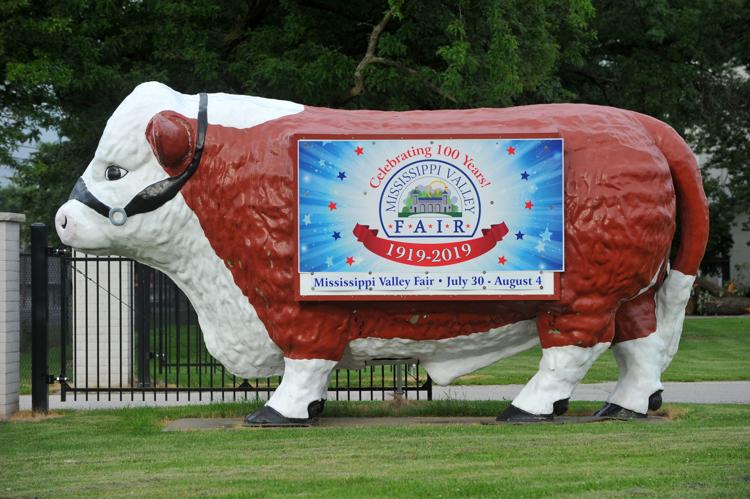 A lot of people want to know the story behind the "big cow" that stands on the Mississippi Valley Fairgrounds, usually facing Davenport's West Locust Street. It often has a sign on its side announcing an upcoming event.
Actually, it is not a cow. It is a fiberglass steer (neutered male), about 10 feet tall. It previously served as a mascot for the former Sirloin Stockade restaurant across the street that closed in 1982.
At first, it stood on wheels, but after many "kidnappings," it was cemented into the ground about 22 years ago. The breed is Hereford, raised for meat production, that originated in Herefordshire, England.
The fair uses it as a marquee to announce upcoming events, and it serves as a convenient landmark when giving directions to the grounds.