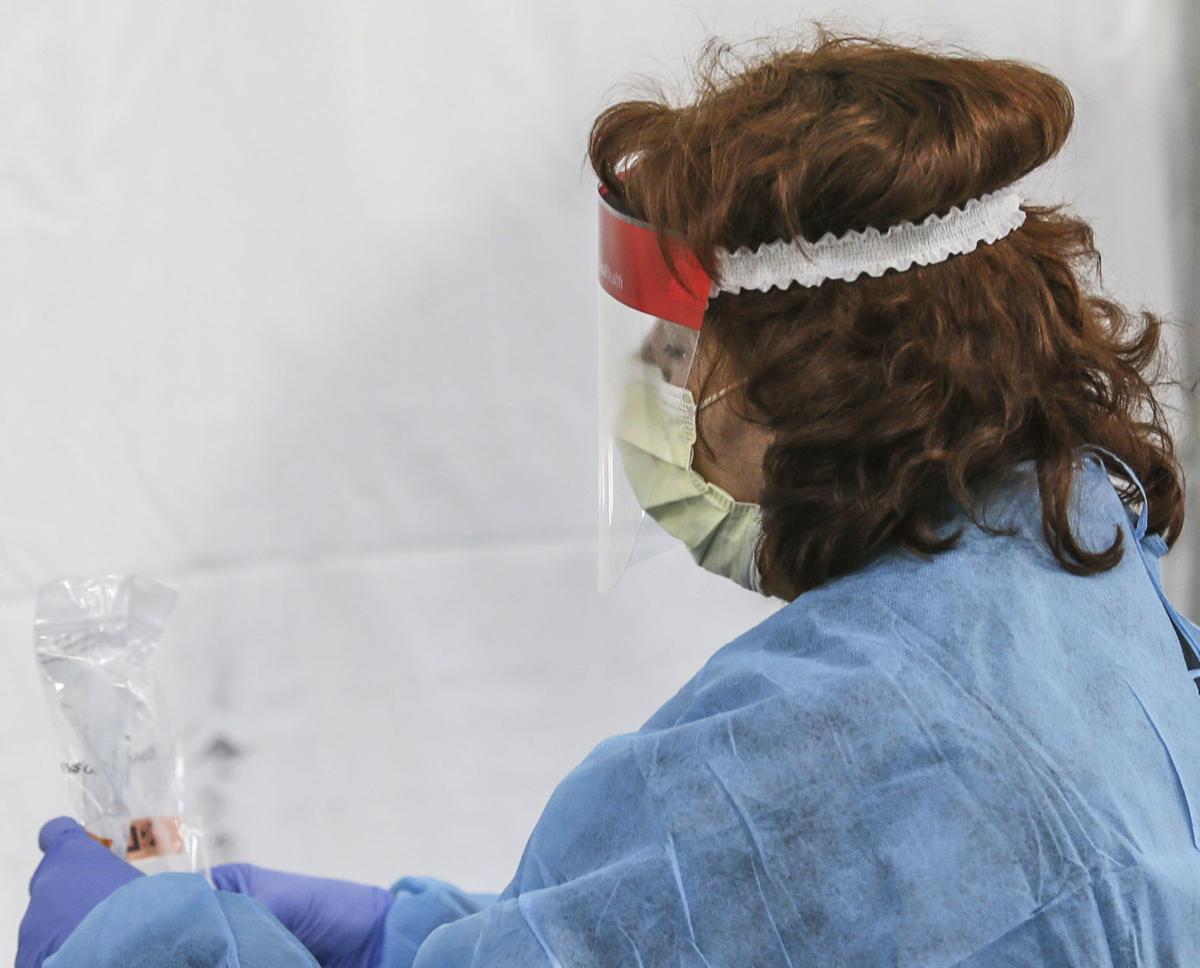 Here's the latest forecast from the National Weather Service.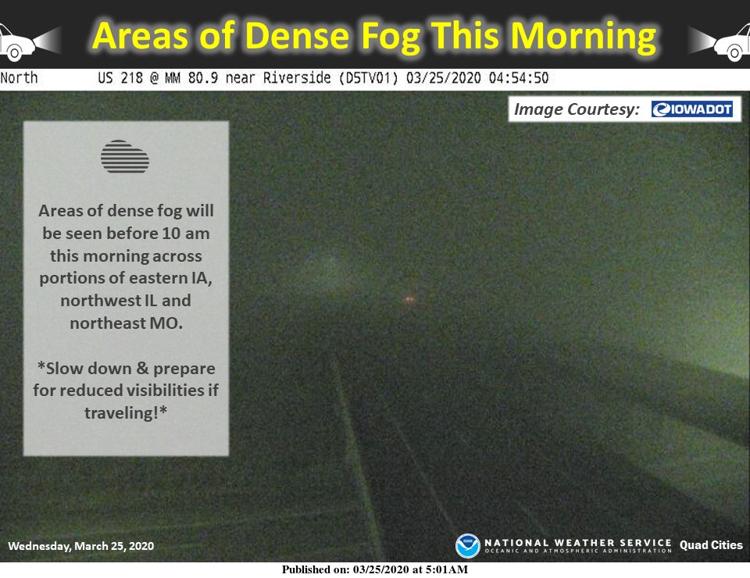 Be alert to patchy fog before 10 a.m. Otherwise the day will be cloudy then gradually becoming mostly sunny with a high near 58 degrees and a low around 43 degrees. South winds between 5 to 15 mph will produce gusts as high as 25 mph.
Tonight there's a 30% chance of rain between 10 p.m. and 1 a.m. South winds around 10 to 15 mph will become northwest after midnight. Winds could gust as high as 20 mph.
Thursday there's a 40% chance of rain after 1 p.m. Skies will be mostly cloudy with a high near 56 degrees and a low around 41 degrees. There's also a 30% chance of rain Thursday night.
• Mississippi spills out of its banks
Here are the latest river levels for the Mississippi, Cedar and Wapsipinicon rivers, all of which are under flood warnings.
• A Flood Warning remains in effect until Tuesday morning for the Mississippi River at Rock Island Locks & Dam 15. Early today the Mississippi was at 15.3 feet and rising. Flood stage is 15 feet with minor flooding occurring and it is expected to continue. The Mississippi is forecast to rise to 15.4 feet today. At 15.5 feet water affects LeClaire Park.
• A Flood Warning remains in effect until Saturday for the Wapsipinicon River near DeWitt until Monday morning. Early today the Wapsi was at 11.4 feet and rising. Flood stage is 11 feet with minor flooding occurring and moderate flooding in the forecast. The Wapsi is expected to rise 11.6 feet today then fall below flood stage Monday. At 11.5 feet water affects homes along old U.S. 61.
• A Flood Warning remains in effect until Friday for the Cedar River near Conesville. Early today the Cedar was at 12.9 feet and rising. Flood stage is 13 feet. No flooding is occurring and minor flooding is forecast. The Cedar is expected to continue rising to 13.5 feet Thursday. The river will fall below flood stage Friday night. At 13.5 feet water affects yards and access roads of residences along Iowa 22. Water affects the lowest sections of campgrounds just north of I-80 along the river and the lowest sections of Jack Shuger Memorial Park in Moscow. Water is also on 152nd Street north of County Road F70.
Construction on the new Interstate 74 bridge has come to a halt after at least one worker tested positive for COVID-19, according to a union w…
Today's coronavirus headlines
Today's crime, courts and public safety news
Davenport police captured two men, one a parolee from the Iowa Department of Corrections, late Tuesday after a high-speed, two-state chase in …
A 19-year-old Chicago man has been arrested in connection with the Aug. 22 armed robbery of the Brady Mart at 3107 Brady St., Davenport.
The Davenport Police responded to the report of an armed robbery Tuesday afternoon.
In its debut season as Western Big 6 members, the Geneseo girls' basketball team made an immediate impact by winning the conference championship.
With teammates spread out across the country as online classes began this week, this hasn't been the spring two leaders on next season's Illinois football team expected.
Photo galleries: Genesis Opens Second COVID Drive-thru Testing
Concerned about COVID-19?
Sign up now to get the most recent coronavirus headlines and other important local and national news sent to your email inbox daily.