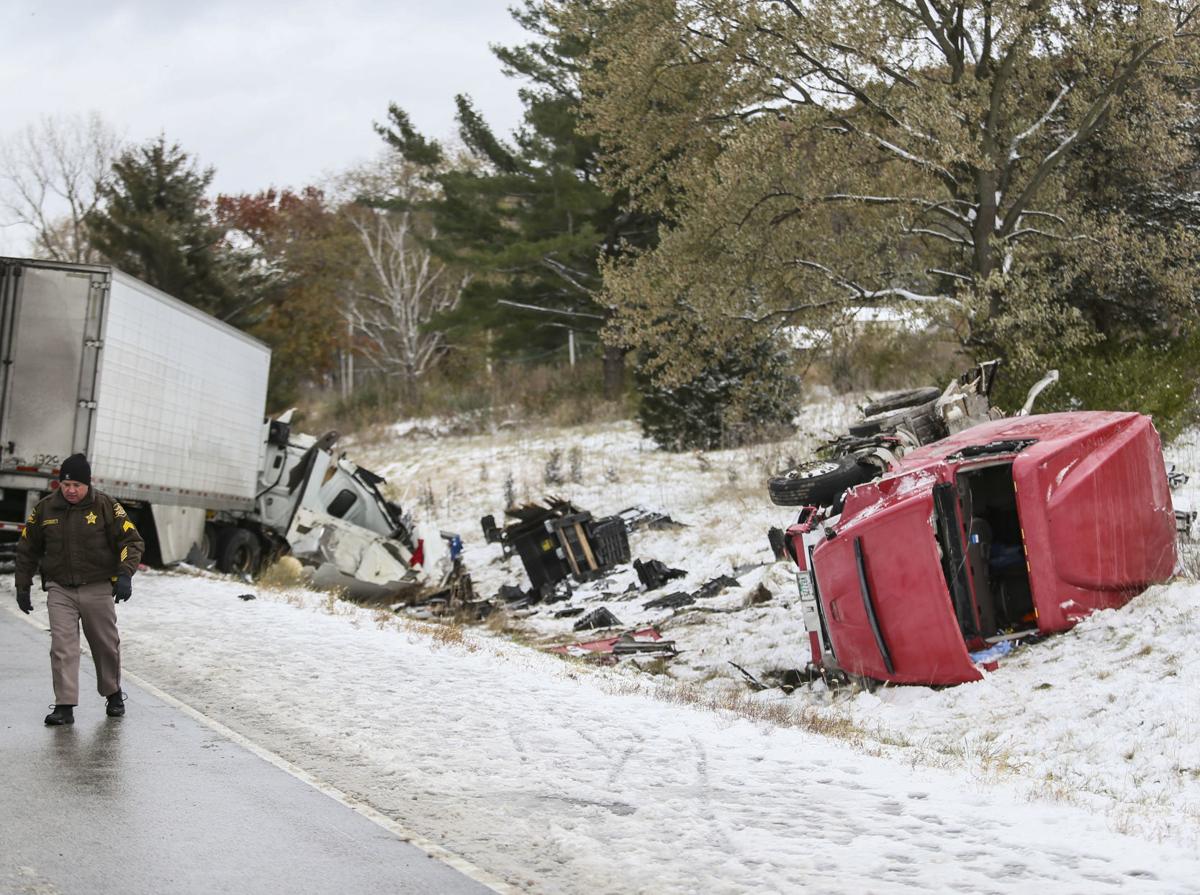 The person killed Monday in a collision on Interstate 74 east of the Quad-City International Airport was identified as a Bennett, Iowa, man.
The crash happened at 11:12 a.m. near mile marker 8 in the eastbound lanes, about three miles east of the airport, according to the Illinois State Police. A semitrailer was traveling west when the driver lost control, went through the dividing median and turned over in the eastbound lanes. There another semitrailer and a Subaru SUV collided with it.
Marlin R. Hillyer, 78, was the driver of the west-traveling semitrailer, according to the Illinois State Police and the Rock Island County Coroner's Office.
He was pronounced dead at the scene, and the preliminary cause of death was multiple traumatic injuries due to the crash, Rock Island County Coroner Brian Gustafson, who released Hillyer's identity, said. The results of toxicology tests were pending.
The second semitrailer's driver was being treated for life-threatening injuries, and an identity was not released Tuesday because the driver is not local and authorities were working to notify family.
You have free articles remaining.
Two other people were involved in the crash. One was identified by the state police as Patricia A. Hillyer, 76, also of Bennett, who was a passenger in Hillyer's truck; and Dylan J. Columbia, 24, Kahoka, Mo., the driver of the SUV.
Both were sent to hospitals, but had since been treated and released, the state police said.
The relation between the two Hillyers was not specified in the state police release.
The cause of the crash was still being investigated, the state police said.
The eastbound lanes of the interstate were closed until about 5:30 p.m. Monday while the crash site was investigated, the state police said.
111119-mda-nws-accident-01.jpg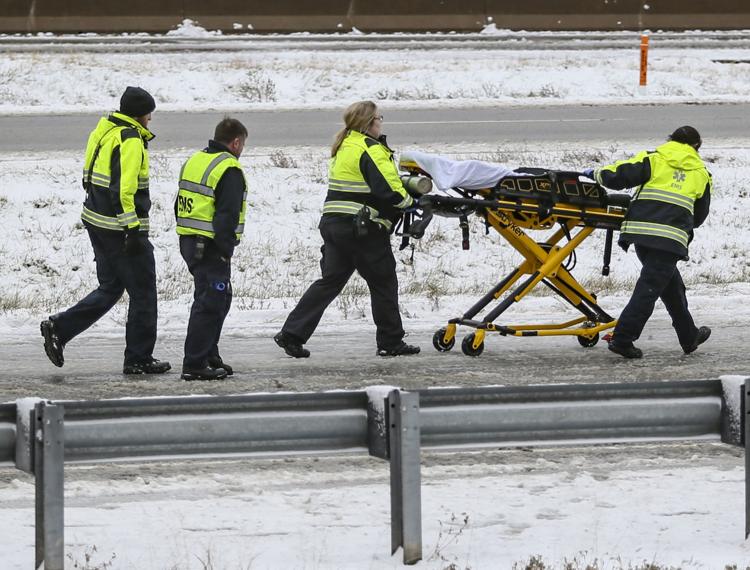 111119-mda-nws-accident-02.jpg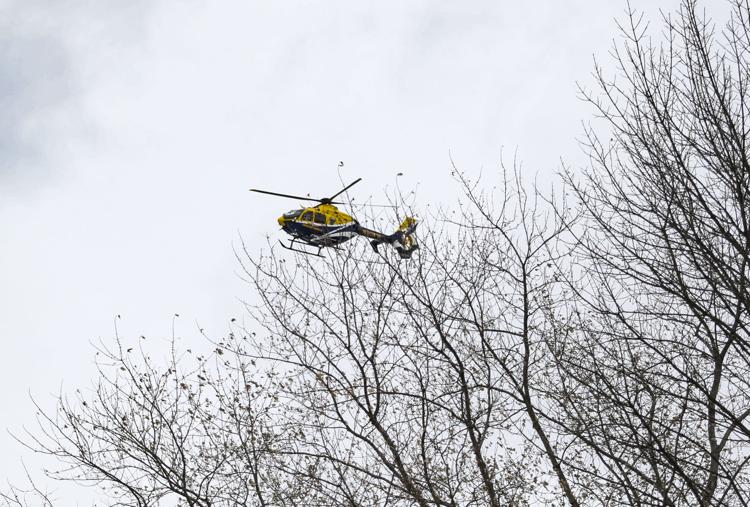 111119-mda-nws-accident-03.jpg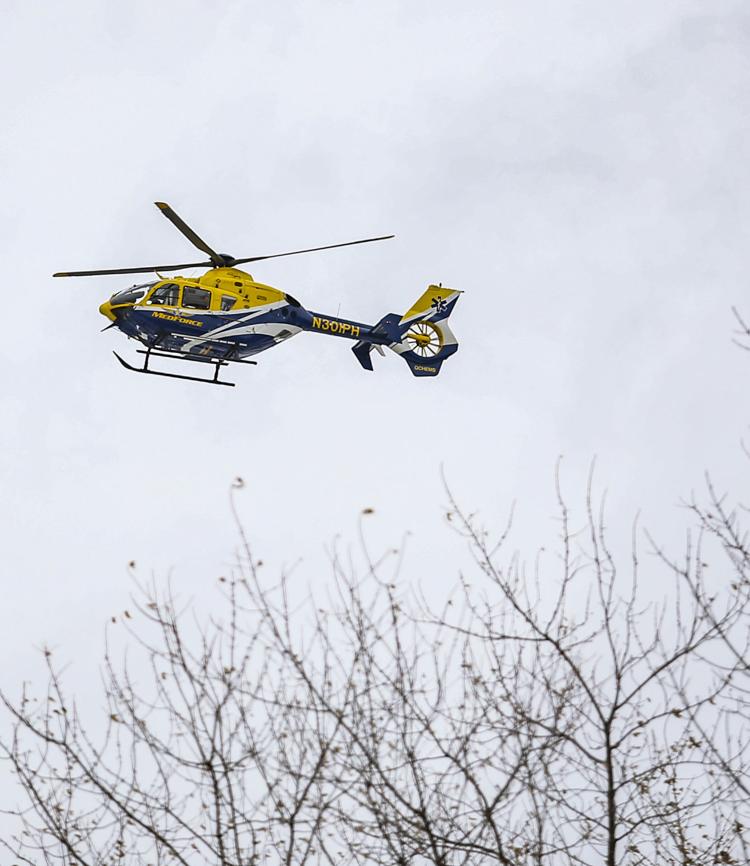 111119-mda-nws-accident-04.jpg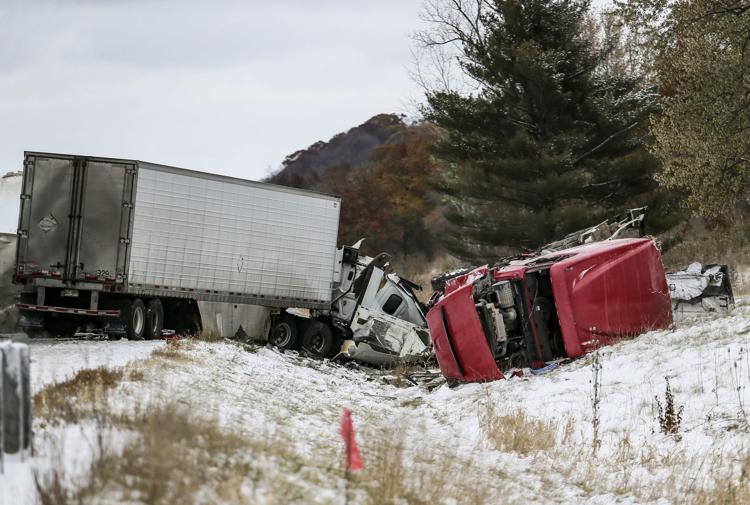 111119-mda-nws-accident-05.jpg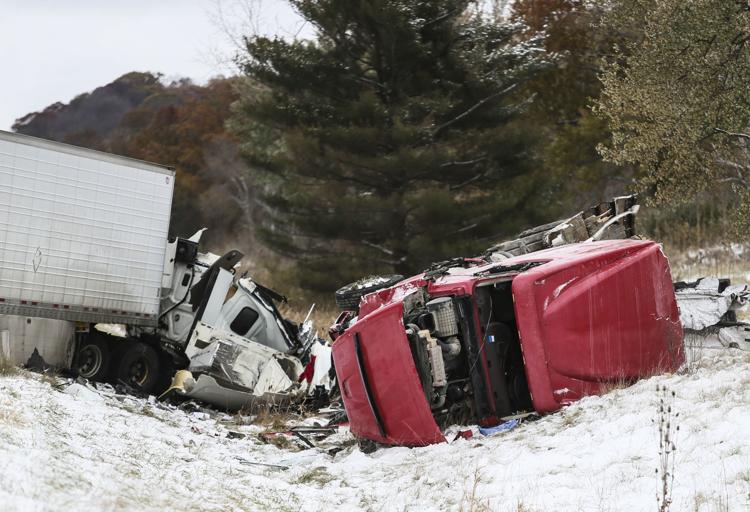 111119-mda-nws-accident-06.jpg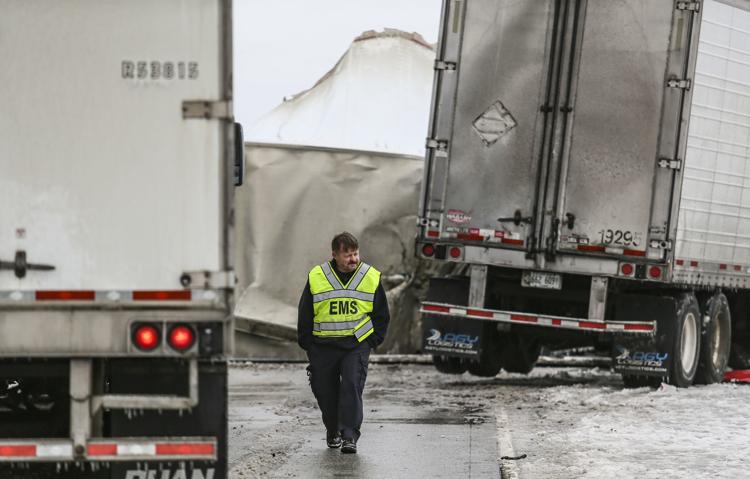 111119-mda-nws-accident-07.jpg
111119-mda-nws-accident-08.jpg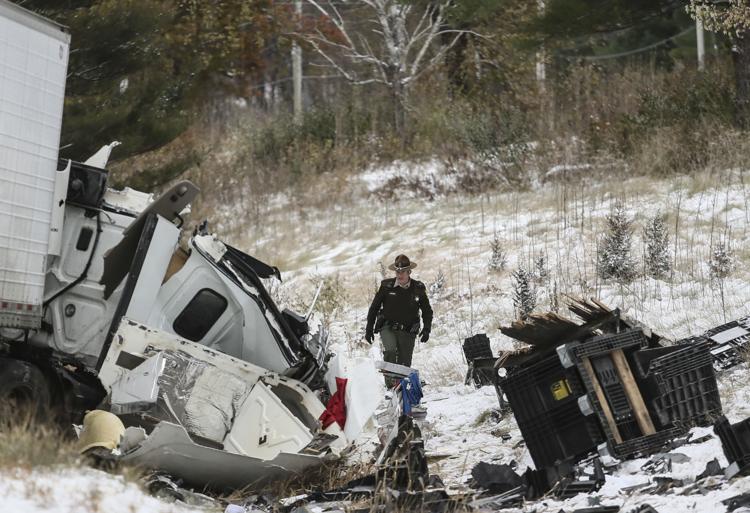 111119-mda-nws-accident-09.jpg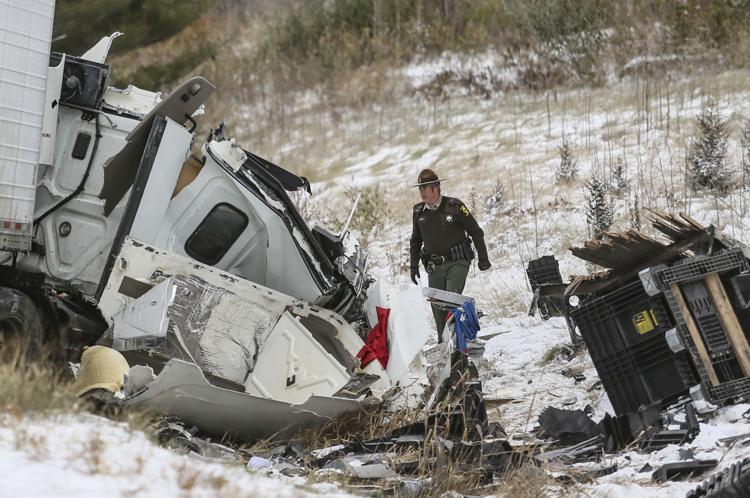 111119-mda-nws-accident-10.jpg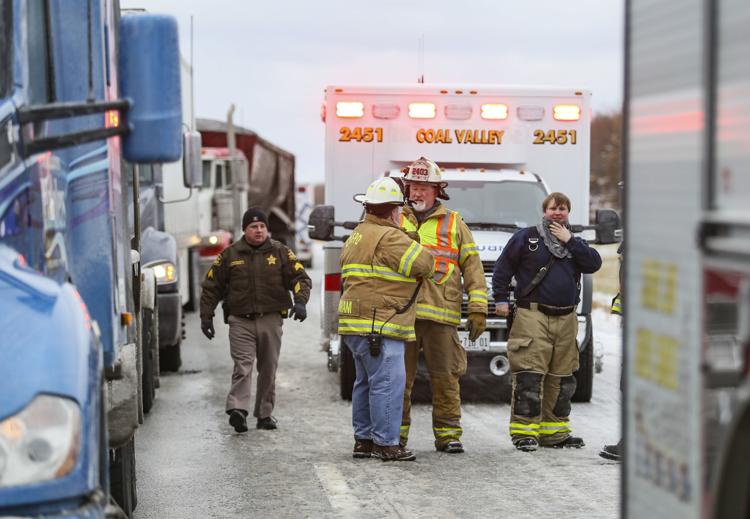 111119-mda-nws-accident-11.jpg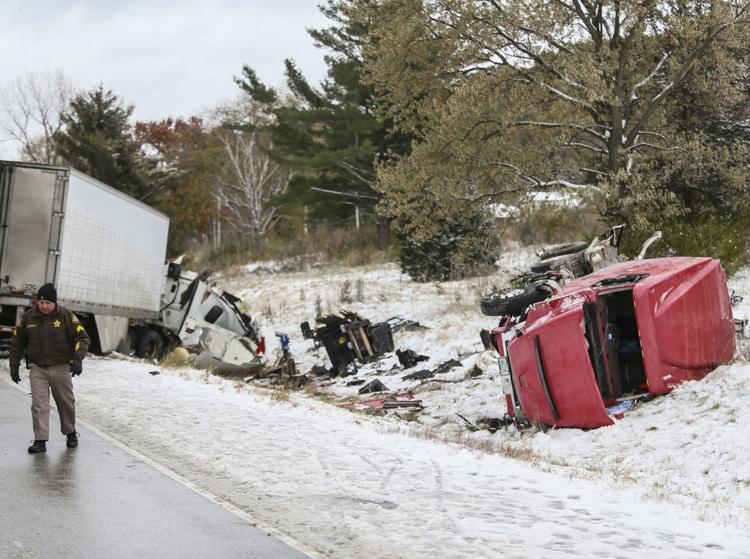 111119-mda-nws-accident-12.jpg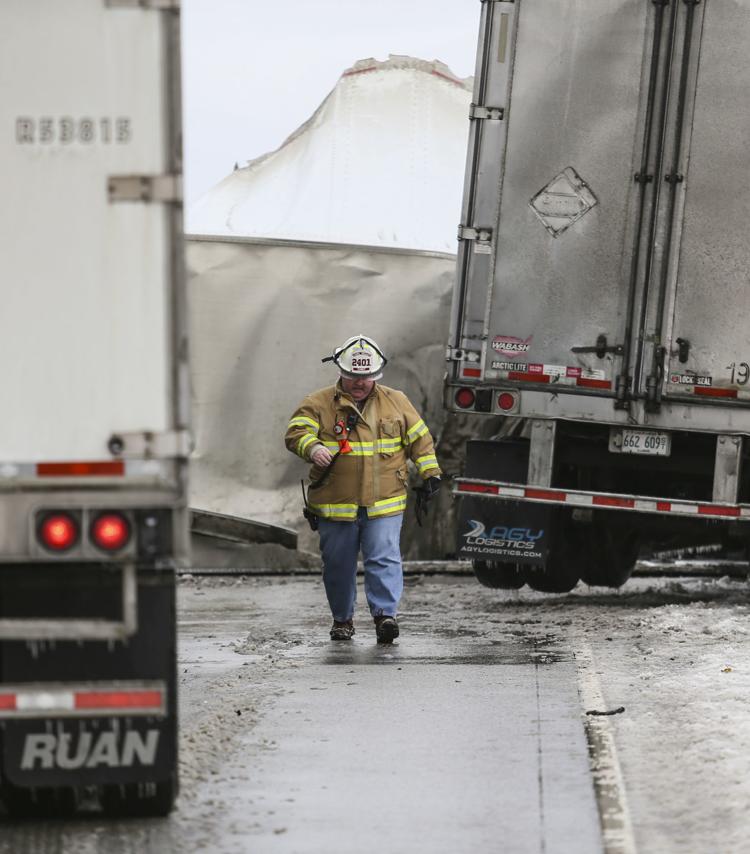 111119-mda-nws-accident-13.jpg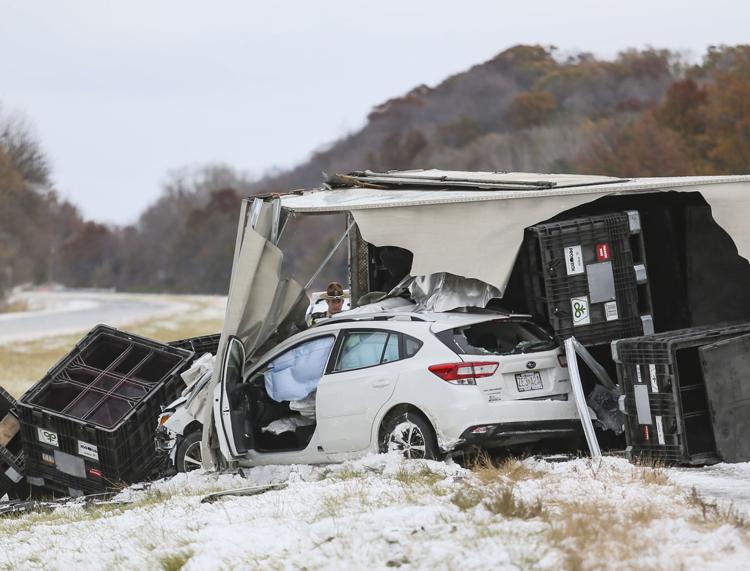 111119-mda-nws-accident-14.jpg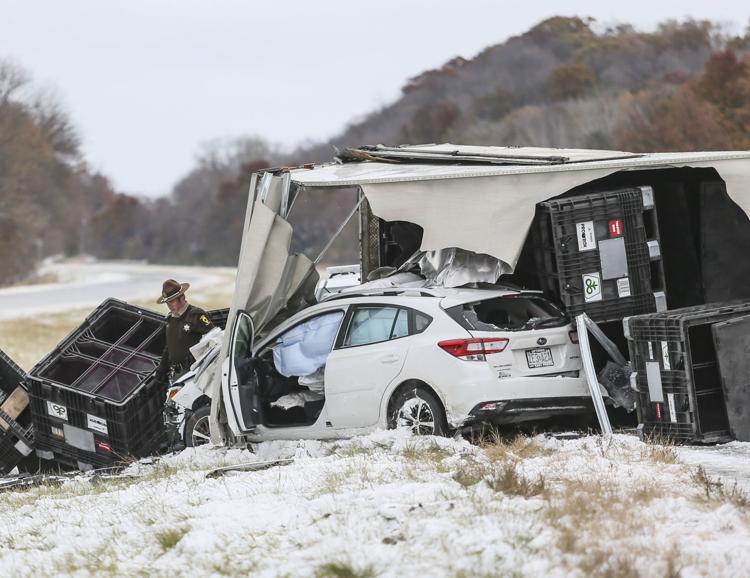 111119-mda-nws-accident-15.jpg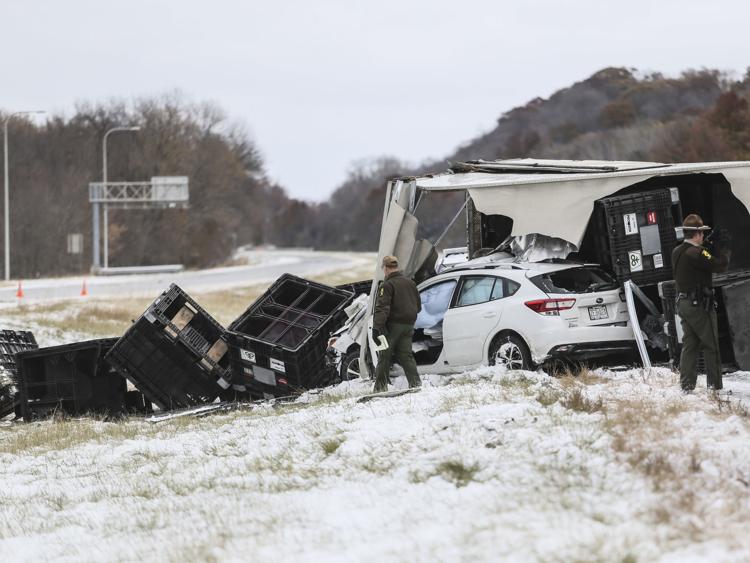 111119-mda-nws-accident-16.jpg