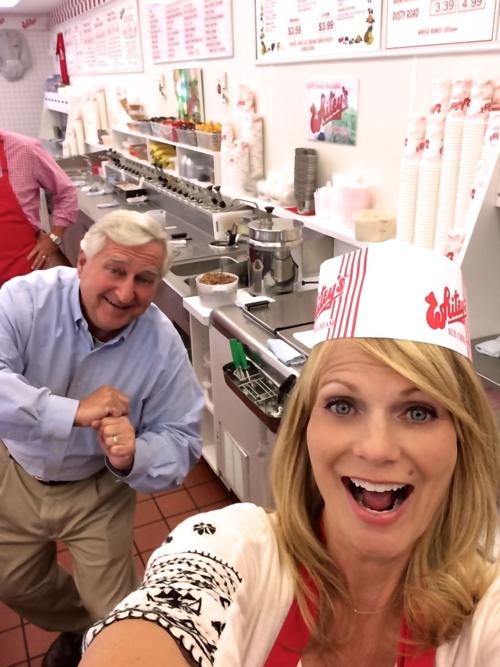 The "Small Town Big Deal" TV show featuring Lagomarcino's chocolates and Whitey's Ice Cream in Moline will air again at 8:30 p.m. today on RFD-TV (Direct TV channel 345 and Dish TV channel 231). All reruns of "Small Town Big Deal" can be seen on KWQC-TV on Sundays at 10:30 p.m.
The half-hour episode from 2015 is co-hosted by Moline native Jann Carl and Rodney Miller.
"I hope my hometown is proud of what I've accomplished in my career," Ms. Carl said in a release. "And while 'Entertainment Tonight' had me on the Academy Award red carpet and rubbing elbows with so many high-profile stars, 'Small Town Big Deal' is truly the best thing I've ever done on TV. Family-friendly, entertaining and uplifting.
"I am thrilled to put a national spotlight on the Quad-Cities and the places that hold a special place in my heart," she said of the popular Lago's and Whitey's. "Funny how a lot of it is food related! Or should I say sweet-tooth related?"