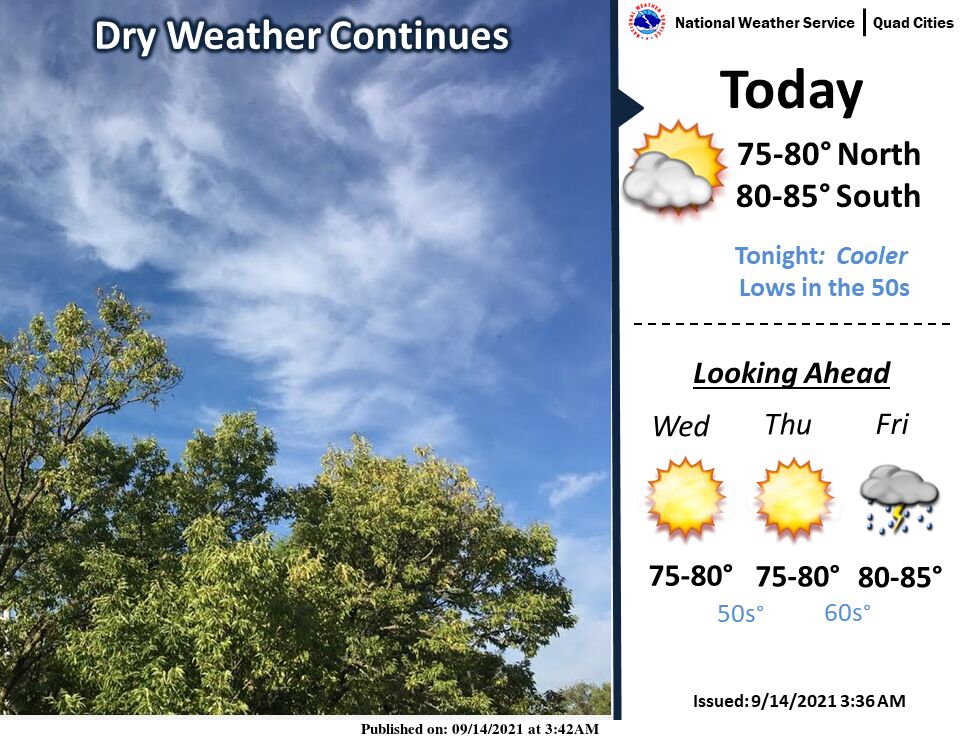 Things begin to cool down today as temperatures return to more fall-like levels.
Here are the weather details from the National Weather Service 
We'll see increasing clouds  today with a high near 82 degrees. Southwest winds around 15 mph will become northwest in the afternoon. Winds could gust as high as 25 mph.
Tonight will be partly cloudy with a low around 55 degrees.
Wednesday will be sunny with a high near 80 degrees and a low around 56 degrees.