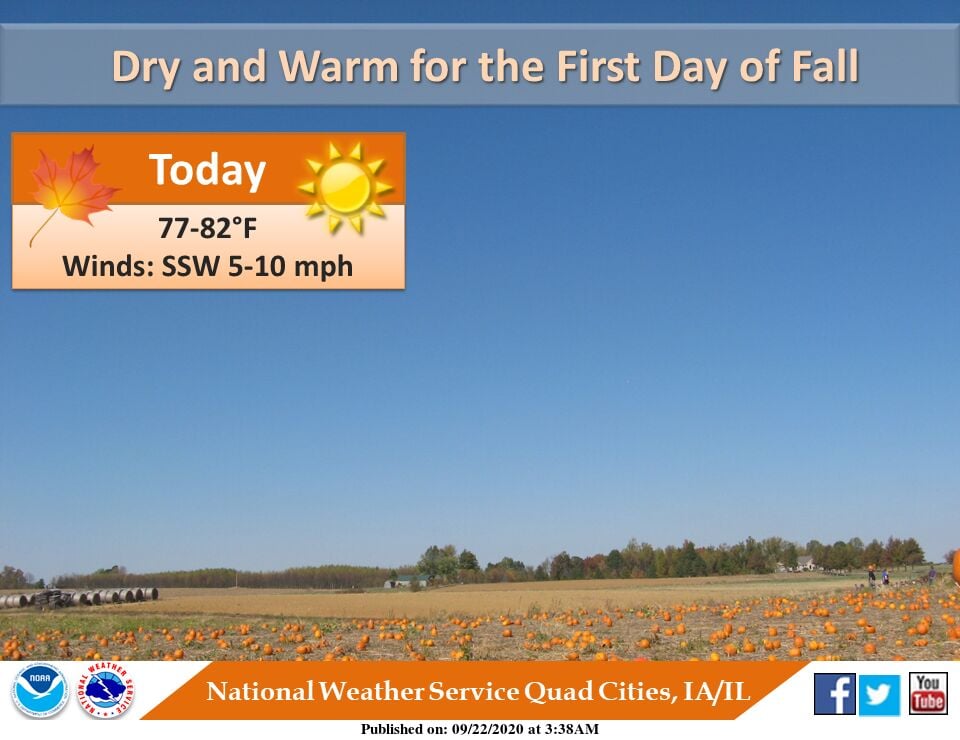 Fall "officially" arrives at 8:31 a.m. with the autumnal equinox. That means equal parts sunshine and darkness for the region. From now until December, nights will continue to get longer while daylight becomes a premium. 
Here's today's forecast from the National Weather Service.
Today will be mostly sunny with a high near 79 degrees and a low around 56 degrees.
Wednesday will be partly sunny with a high near 79 degrees and a low around 57 degrees.
The Vernal and Autumnal Equinoxes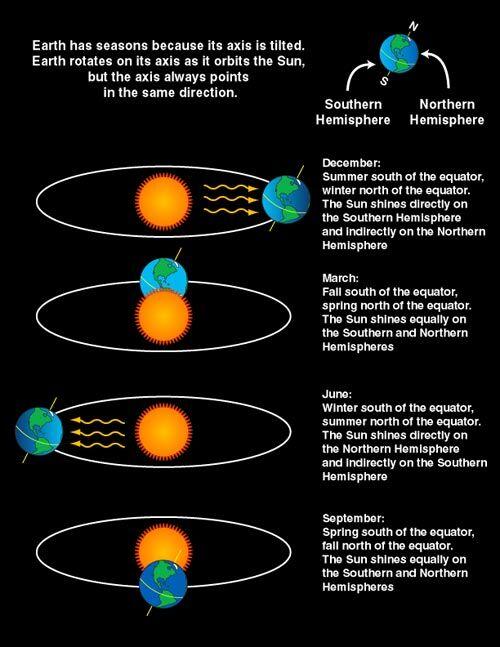 There are only two times of the year when the Earth's axis is tilted neither toward nor away from the sun, resulting in a "nearly" equal amount of daylight and darkness at all latitudes.
These events are referred to as Equinoxes.The word equinox is derived from two Latin words — aequus (equal) and nox (night).
At the equator, the sun is directly overhead at noon on these two equinoxes. The "nearly" equal hours of day and night is due to refraction of sunlight or a bending of the light's rays that causes the sun to appear above the horizon when the actual position of the sun is below the horizon.
Additionally, the days become a little longer at the higher latitudes (those at a distance from the equator) because it takes the sun longer to rise and set.
Therefore, on the equinox and for several days before and after the equinox, the length of day will range from about 12 hours and six and one-half minutes at the equator, to 12 hours and 8 minutes at 30 degrees latitude, to 12 hours and 16 minutes at 60 degrees latitude.
— The National Weather Service
Traffic signal maintenance could cause delays in Moline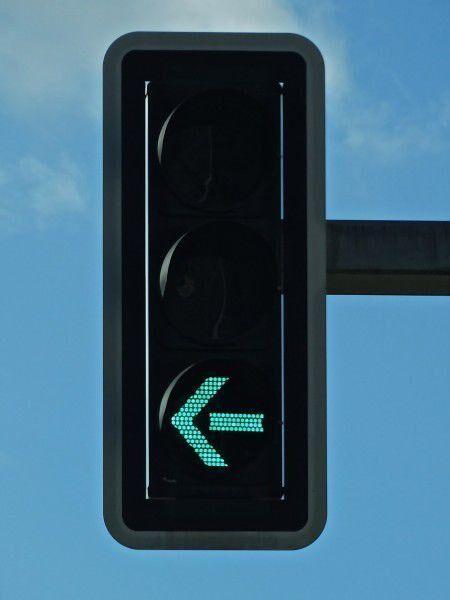 Moline and Illinois Department of Transportation (IDOT) crews will be performing maintenance on the traffic signal at the intersection of 16th Street and John Deere Road beginning at 7 a.m., Tuesday. Work will be completed the same day, but drivers can expect delays during this time.
Today's top news headlines
Dozens gathered in front of the towering glass and stone entrance to the Rock Island County Justice Center Monday evening, a fitting backdrop for a tribute to Supreme Court Justice Ruth Bader Ginsburg — a towering figure herself.
SILVIS — It was March of 2018 while awaiting open heart surgery for a triple bypass that Silvis city administrator Jim Grafton realized he had some unfinished business.
WHAT WE KNOW: Orion trustees have long complained about speeding vehicles in the village.
Crime, courts and public safety news
A Davenport woman was arrested Sunday and is charged with felony child endangerment.
A couple who live on Hillcrest Avenue returned home to a surprise Sunday. They found a stranger sleeping in their house.
The Iowa Board of Public Health has released a document from the Iowa Board of Social Work disciplining a Bettendorf social worker.
More on Coronavirus in the Quad-Cities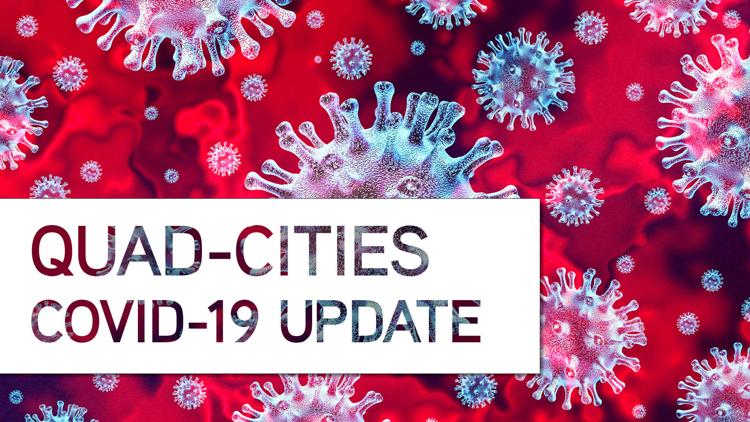 Lifestyle, entertainment headlines
After 45 years, Joyce Rocker of Bettendorf decided it was time.
The next time you go to order a Momma's Pancake Breakfast, you can add a mimosa to your order.  The "old country store" chain has added alcohol to the menu.
Stacker compiled data on all sci-fi movies on Letterboxd and ranked according to their average score. Here are the results.
With the girls golf regionals just more than two weeks away, two area teams have set the pace during a regular season altered by the lingering effects of COVID-19.
We should start to see college basketball schedules begin to trickle out within the next month or so now that the NCAA basketball oversight committee has set the new start for the season as Nov. 25.
• Watch now: Davenport City Council work session on police reforms
• Watch now: 45 years of marriage and cake
Concerned about COVID-19?
Sign up now to get the most recent coronavirus headlines and other important local and national news sent to your email inbox daily.