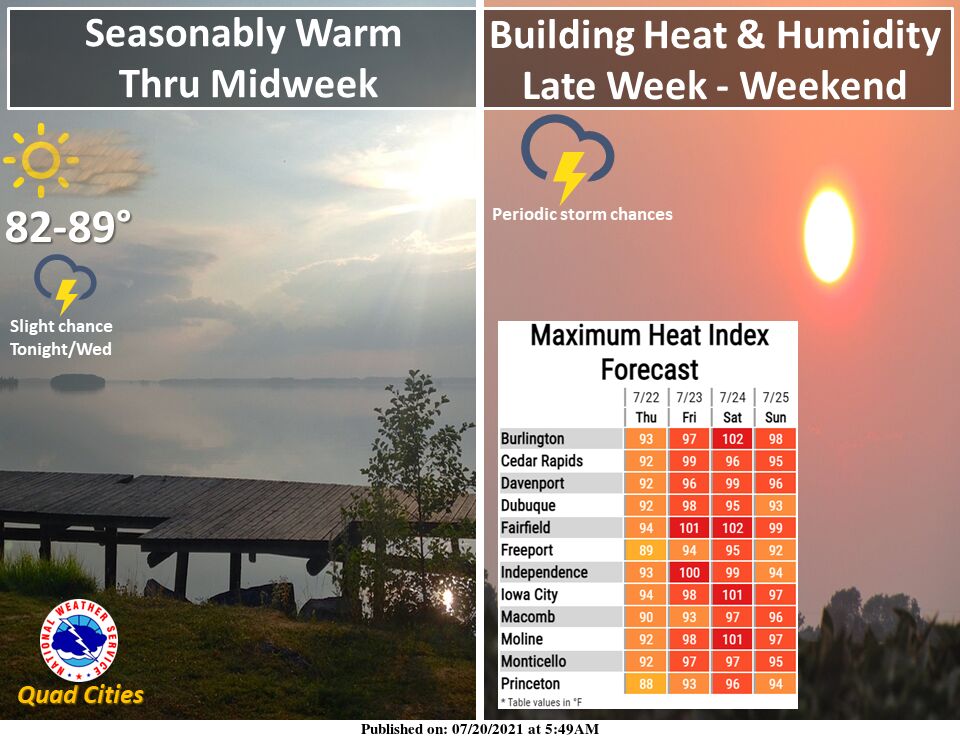 We're looking at another day with temps in the mid-80s. Here's the breakdown from the National Weather Service.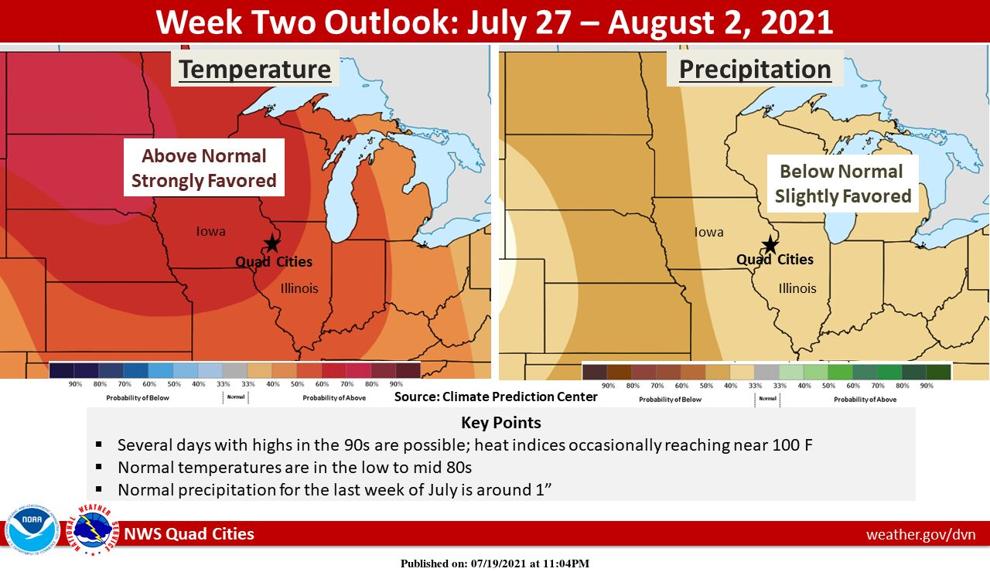 Today will be mostly sunny with a high near 86 degrees and a low around 66 degrees.
Wednesday will see a 20% chance of showers and thunderstorms. Skies will be partly sunny with a high near 83 degrees and a low around 69 degrees.
Today's top news headlines
Three local nursing homes have been cited by the Illinois Department of Public Health and fined a total of $79,400 related to the abuse and neglect of residents, including the choking death of a man, according to recent reports from the state. 
East Moline city council advanced $150,000 in federal grant dollars for sidewalk improvements and to set up a fund to go toward resident utility assistance and furnace replacement.
The latest COVID-19 news from around the Quad-Cities remained encouraging Monday — but came with a few warnings.
Lifestyle and entertainment headlines
Harris will take over the position of pace car driver from the late Donny Wachal. 
Theo Grevas, owner of Theo's Java Club, said he is selling the café, 213 17th St., Rock Island, to spend more time with family and enter "semi-retirement." 
Heights of the Era will feature 12 music acts from 7:45 a.m. to 10:30 p.m. July 24. A pre-event is scheduled for June 25 at Lindsay Park in Davenport.
Today's top sports headlines
Sydney Roe and Libby Madden combined for four hits and four RBIs Monday as Assumption waltzed past Clarke 11-1 in a 3A state quarterfinal.
The Assumption baseball team used a nine-run first inning to cruise past Clear Creek-Amana 16-6 in five innings on Monday night to advance to Wednesday's substate final against Central DeWitt.
ELDRIDGE — Parker Ruth said he has not been part of a crazier baseball game than what transpired on Monday night.