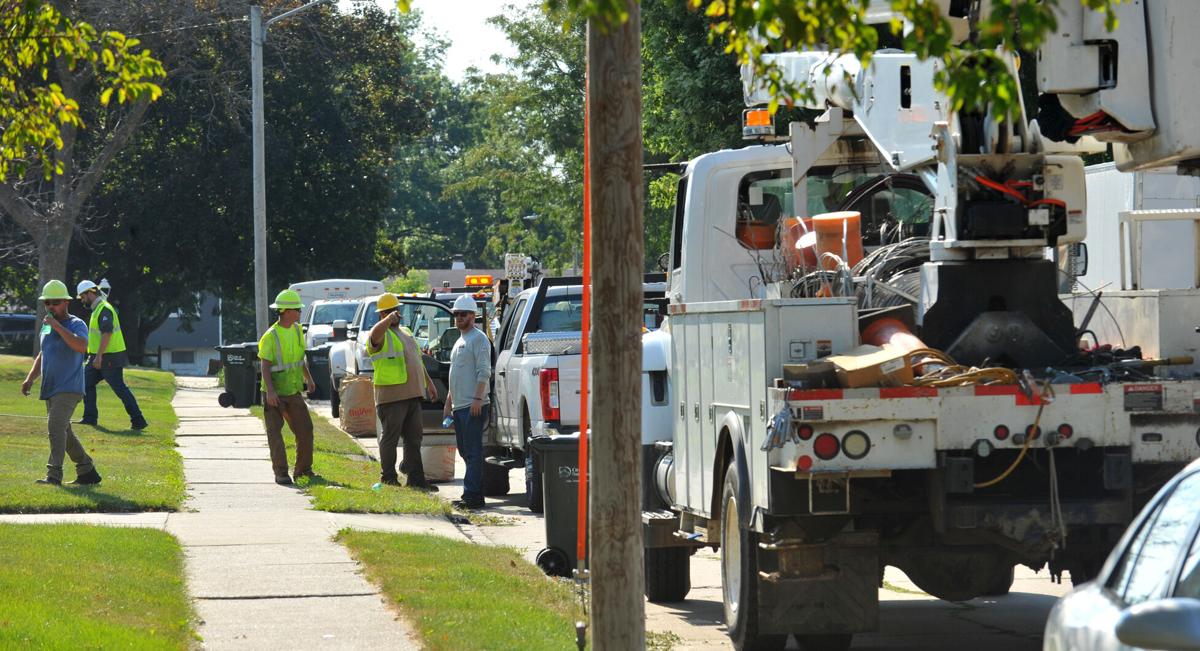 DES MOINES — Moving with derecho-like speed, President Donald Trump said Monday he has signed an emergency declaration for Iowa. On Sunday, Gov. Reynolds requested at least $4 billion in federal aid to deal with property and crop damage caused by the Aug. 10 storm that brought hurricane-force weather and destruction to the state.
"I just approved an emergency declaration for Iowa, who had an incredible wind storm like probably they've never seen before," the president told reporters on the White House south lawn before boarding Marine One for a Midwest trip that he hinted may include a "surprise" stop in Iowa.
Later in the day, the White House announced Trump would travel to Cedar Rapids Tuesday, August 18, and meet with Reynolds, state and local officials, to discuss storm recovery. "President Trump is committed to supporting Iowa's communities and farms as we begin to restore, rebuild and revitalize those communities impacted by this tragic natural disaster," the announcement said.
"It really did a lot of damage," said Trump, who indicated he informed Reynolds and other Iowa officials of his decision to approve an emergency declaration for Iowa less than a day after the request was made.
Reynolds' expedited presidential major disaster declaration seeks nearly $4 billion in aid, including $3.77 billion to cover damage to 3.57 million acres of corn and 2.5 million acres of soybeans in 36 Iowa counties, and $82.7 million for damage to 8,273 homes.
The up-to 100 mph winds and rain also caused $100 million in damage to private utilities that are still struggling to return power to storm-stricken communities. The request also includes $45.3 million for clean-up and repair: $21.6 million for debris removal, $14.46 million for utilities and $7.53 million for buildings.
Under the Federal Emergency Management Agency's (FEMA) Individual Assistance Program, the president said he approved assistance for 27 Iowa counties: Audubon, Benton, Boone, Cass, Cedar, Clarke, Clinton, Dallas, Greene, Grundy, Guthrie, Hardin, Iowa, Jackson, Jasper, Johnson, Jones, Linn, Madison, Marshall, Muscatine, Polk, Poweshiek, Scott, Story, Tama and Washington.
Individual Assistance Program funding provides disaster-impacted homeowners and businesses with programs and services to maximize recovery, including assistance with housing, personal property replacement, medical expenses and legal services.
Reynolds also requested funding under FEMA's Public Assistance Program for the repair or replacement of public infrastructure and debris removal for 16 counties: Benton, Boone, Cedar, Clinton, Dallas, Jasper, Johnson, Jones, Linn, Marshall, Muscatine, Polk, Poweshiek, Scott, Story and Tama.
During his Monday remarks, Trump told reporters "we are heading now to a combination of different places" that included campaign events in Minnesota and Wisconsin.
"We may do a surprise visit. We'll make it — I'll say this: a surprise visit to Iowa," the president said. "If we can get it in, we're going to do that. But the very important thing is that we approved the emergency declaration for Iowa. So they're in good shape. They're — they're working as we speak. Also, FEMA is in Iowa now, full force, and helping them greatly."
Photos: Storm cleanup and restoring power to Quad-Cities area
081520-qc-nws-storm-244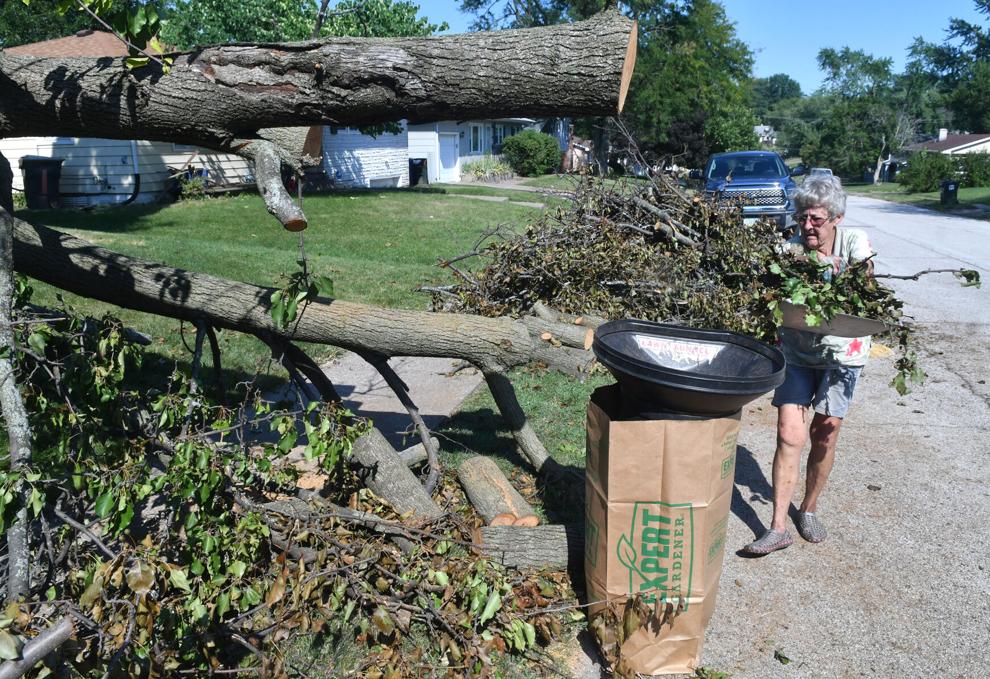 081520-qc-nws-storm-239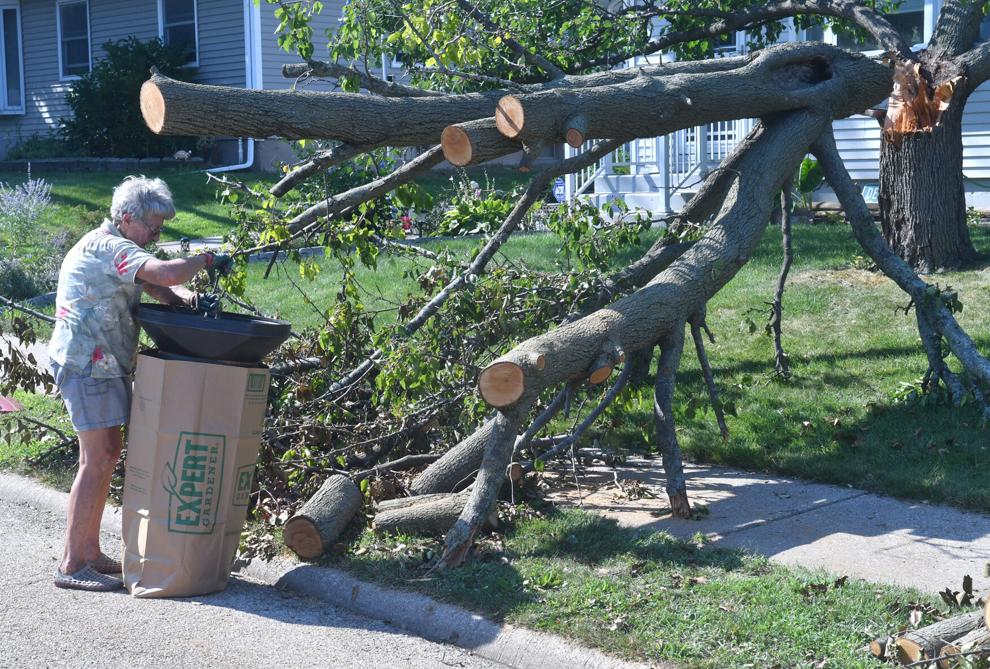 081520-qc-nws-storm-218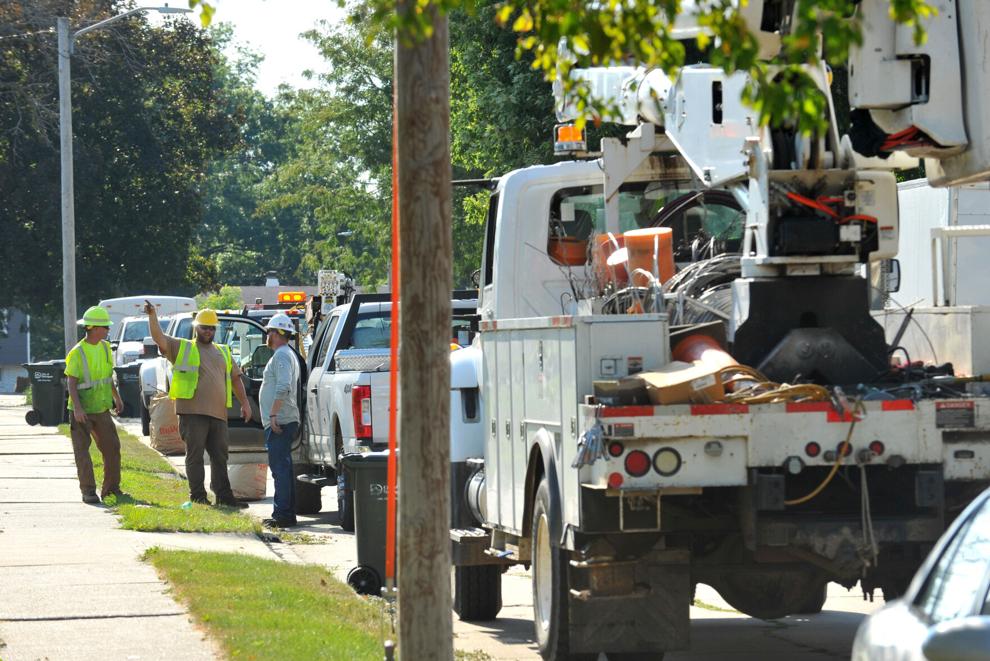 081520-qc-nws-storm-190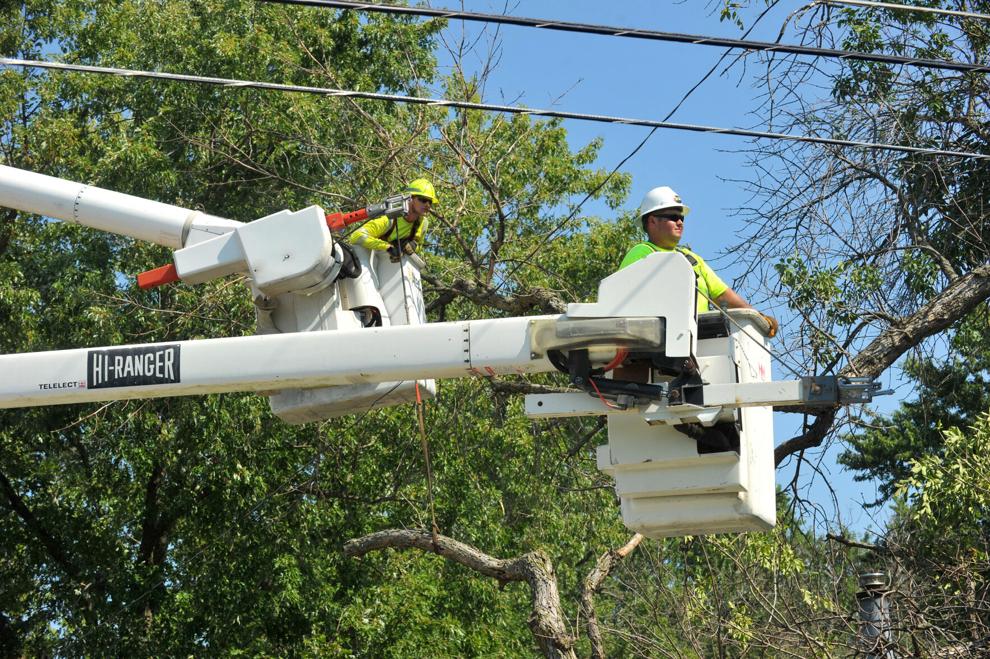 081520-qc-nws-storm-202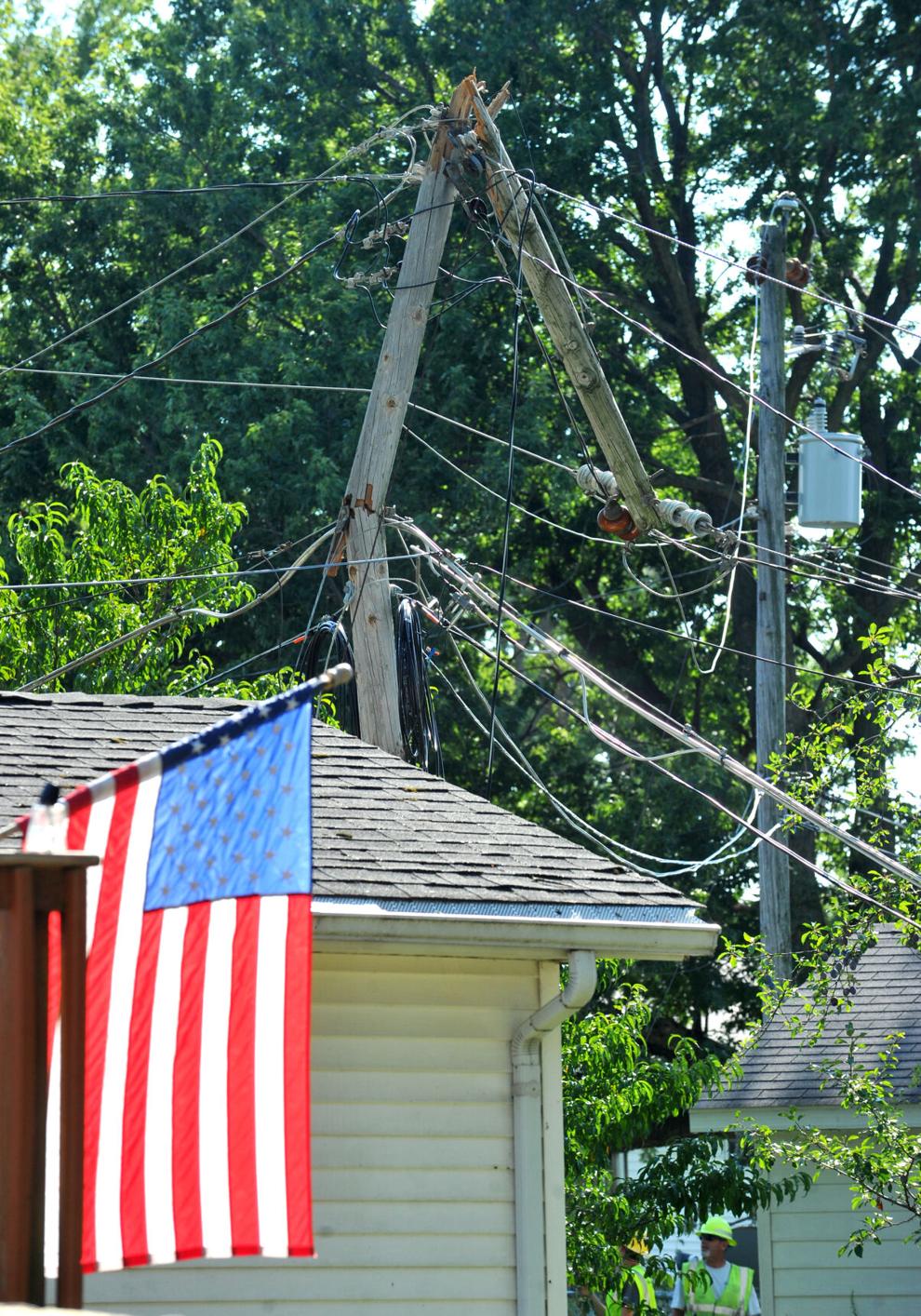 081520-qc-nws-storm-003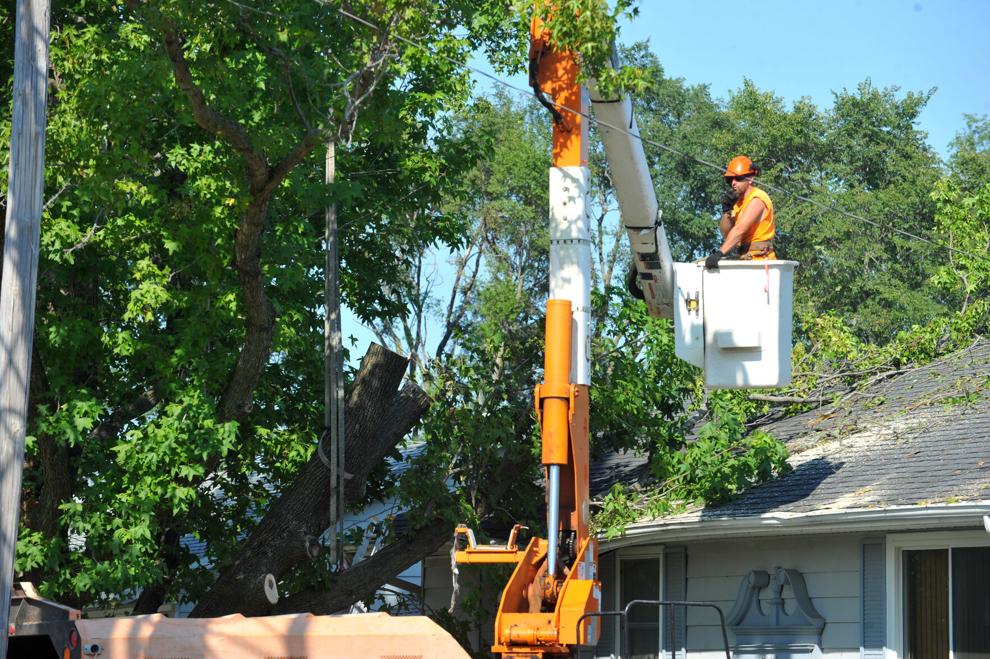 081520-qc-nws-storm-001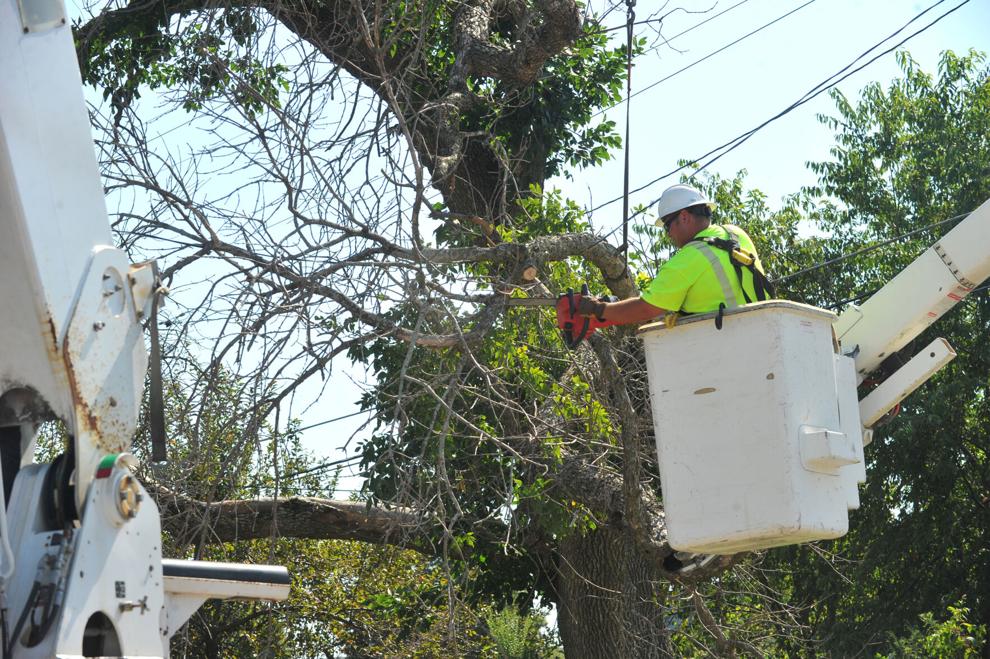 081520-qc-nws-storm-004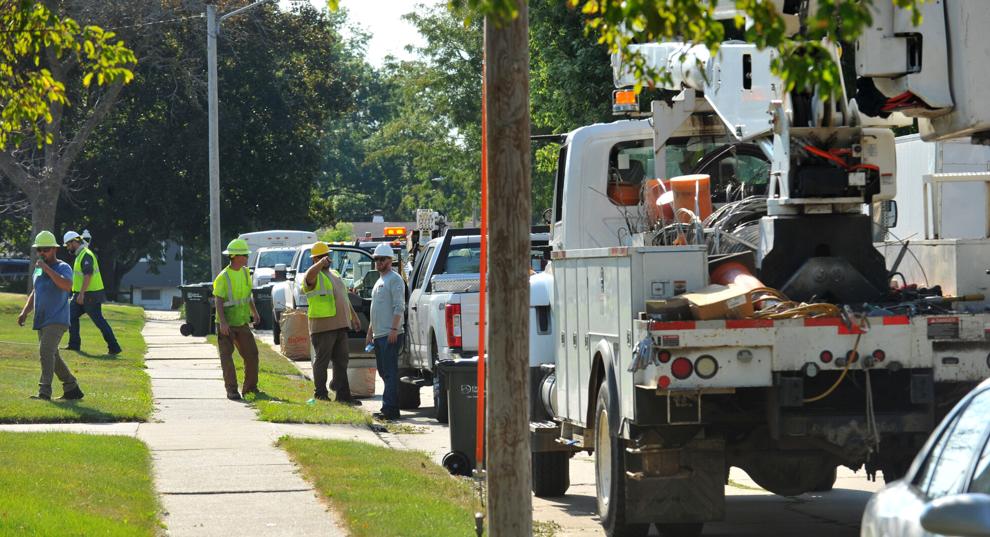 081520-qc-nws-storm-002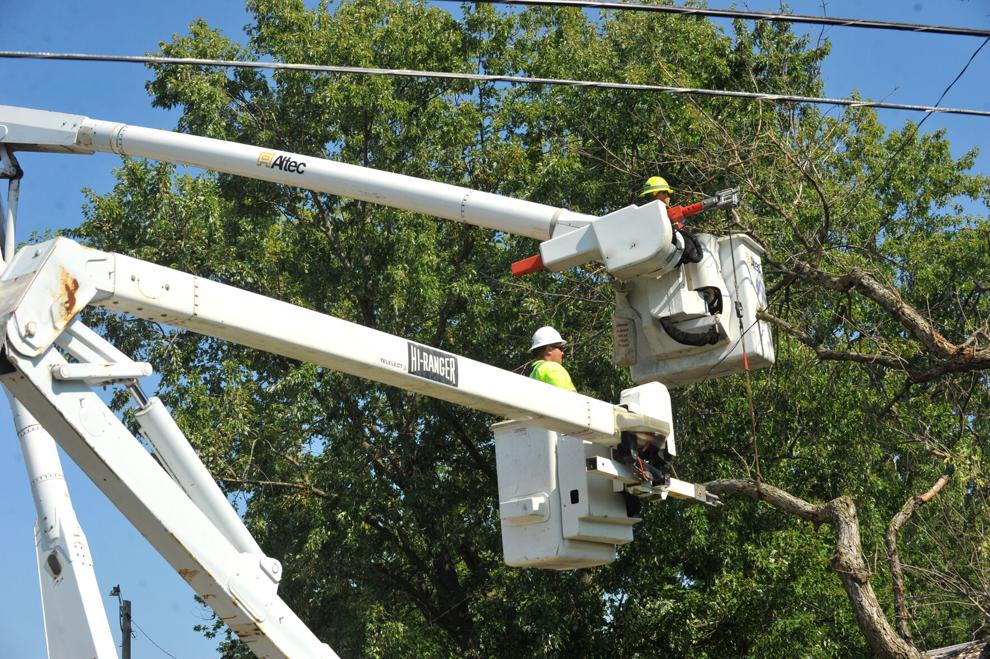 081520-qc-nws-storm-007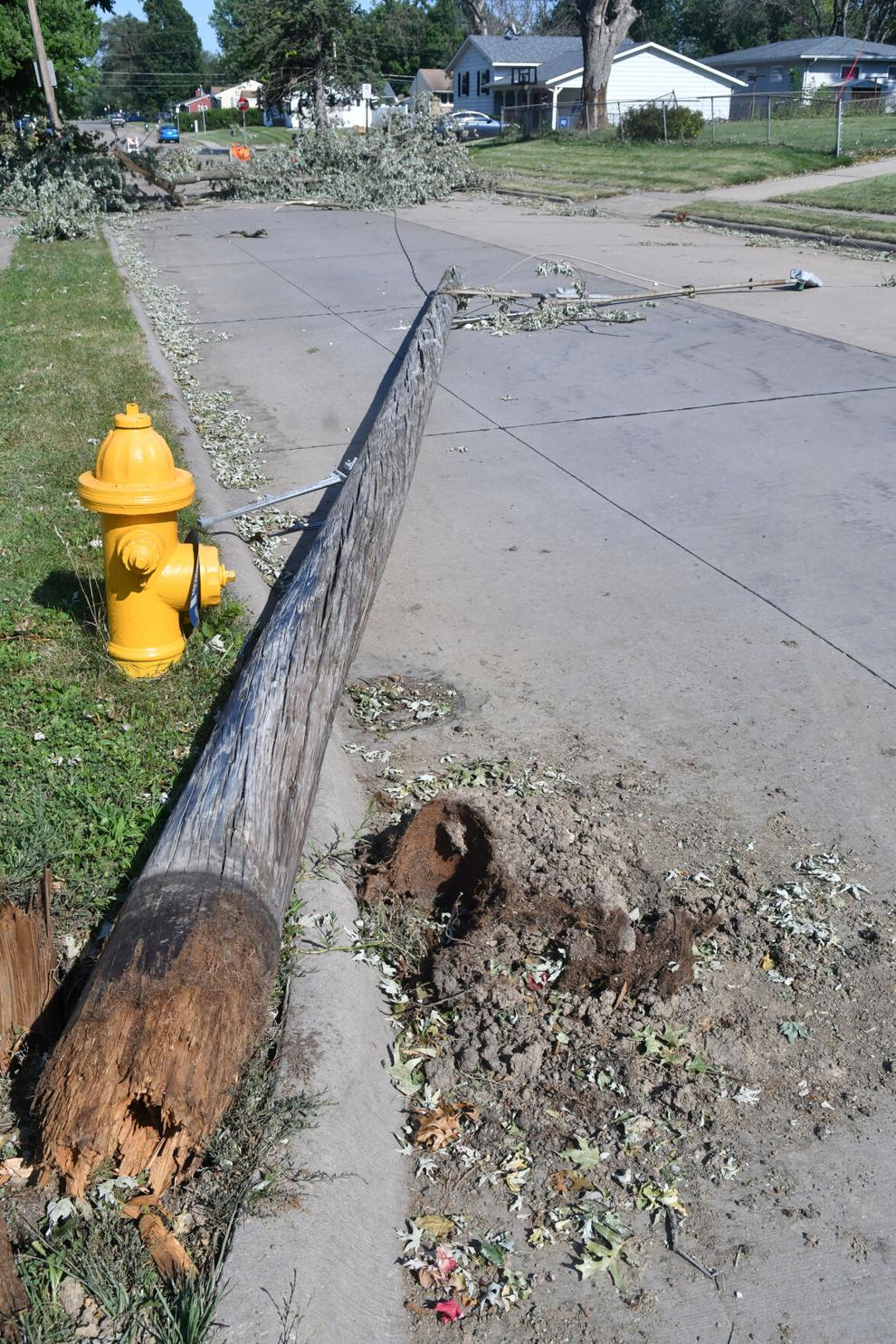 081520-qc-nws-storm-006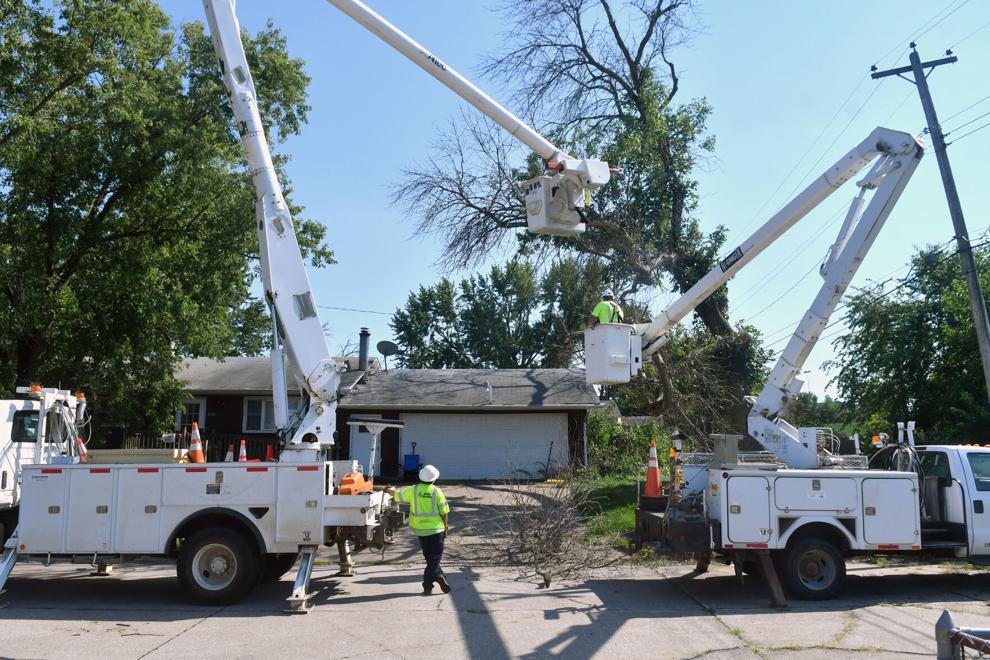 081520-qc-nws-storm-005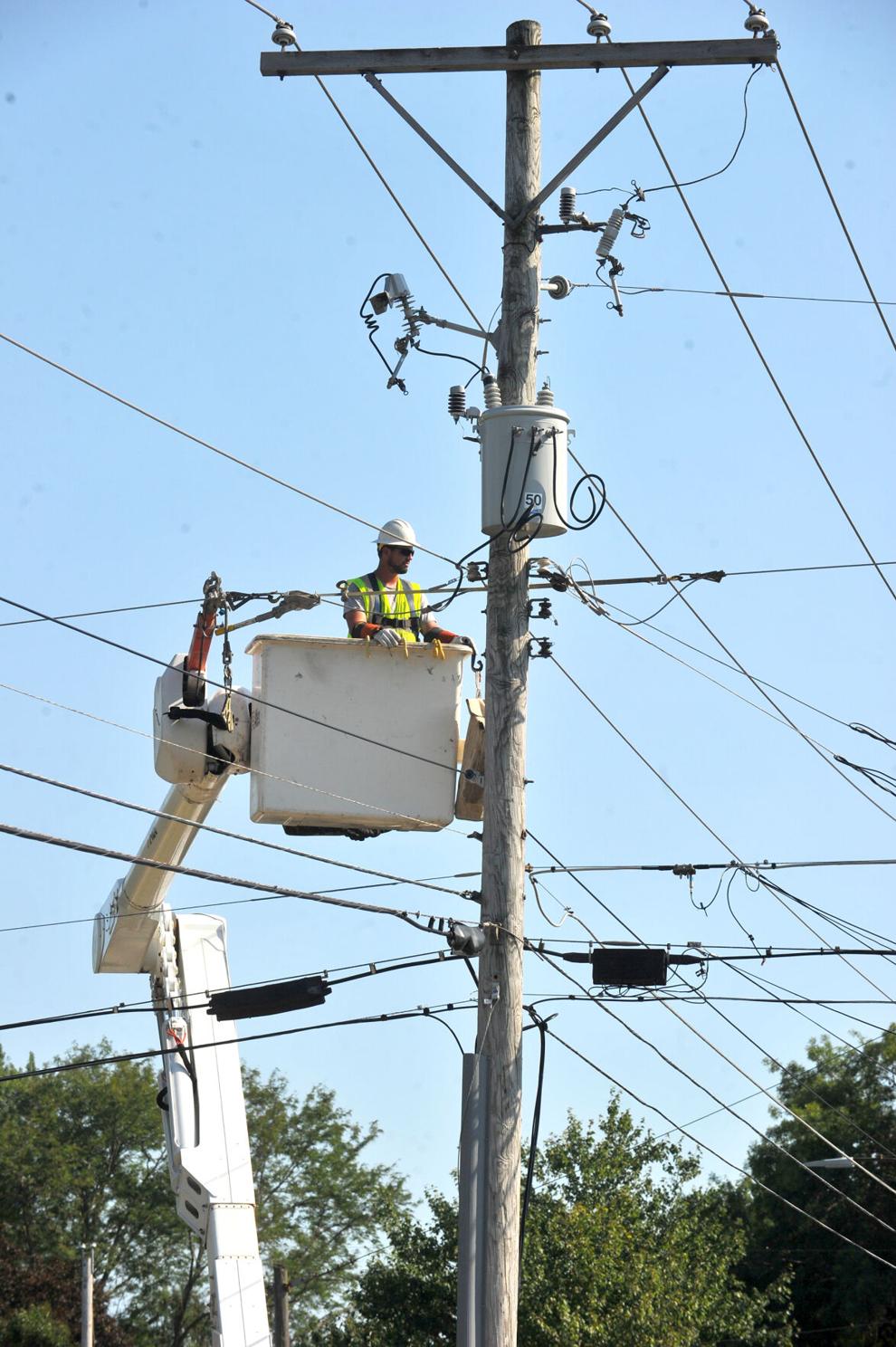 Photos: Clean up after the Derecho storm continues
081220-storm-clean-up-001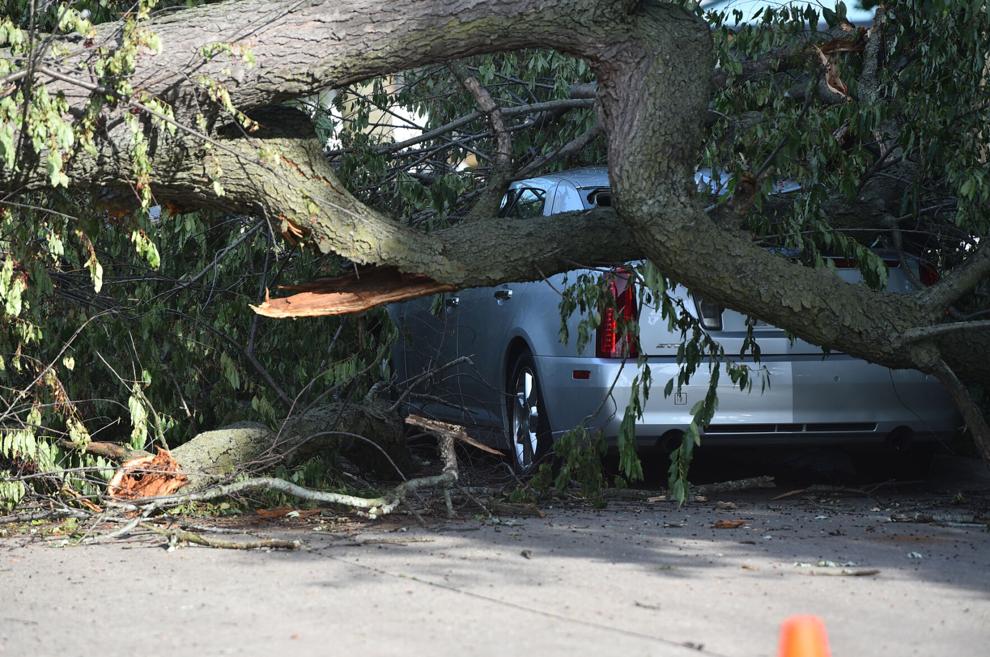 081220-storm-clean-up-002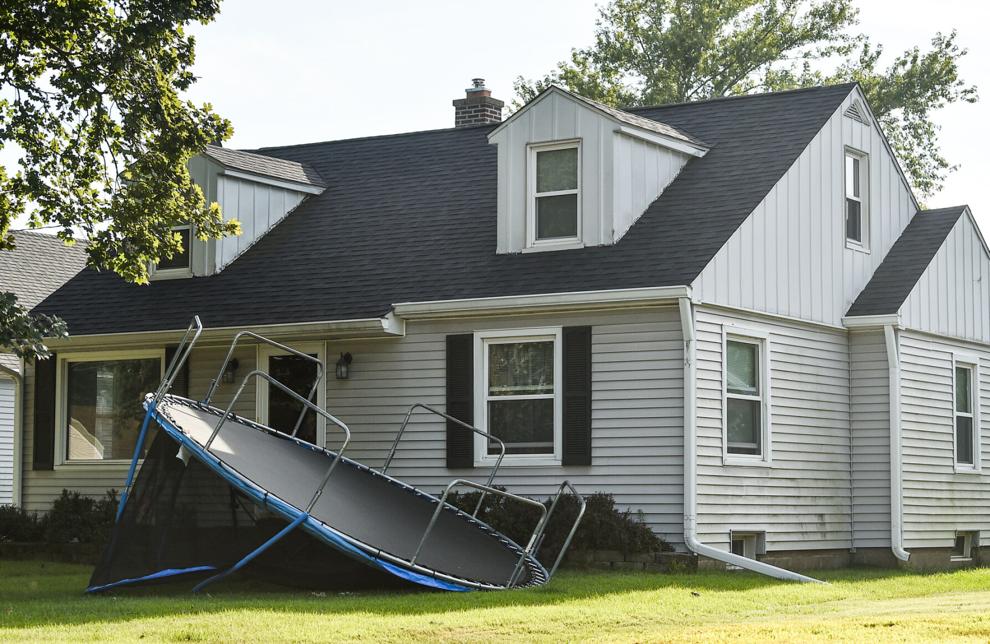 081220-storm-clean-up-003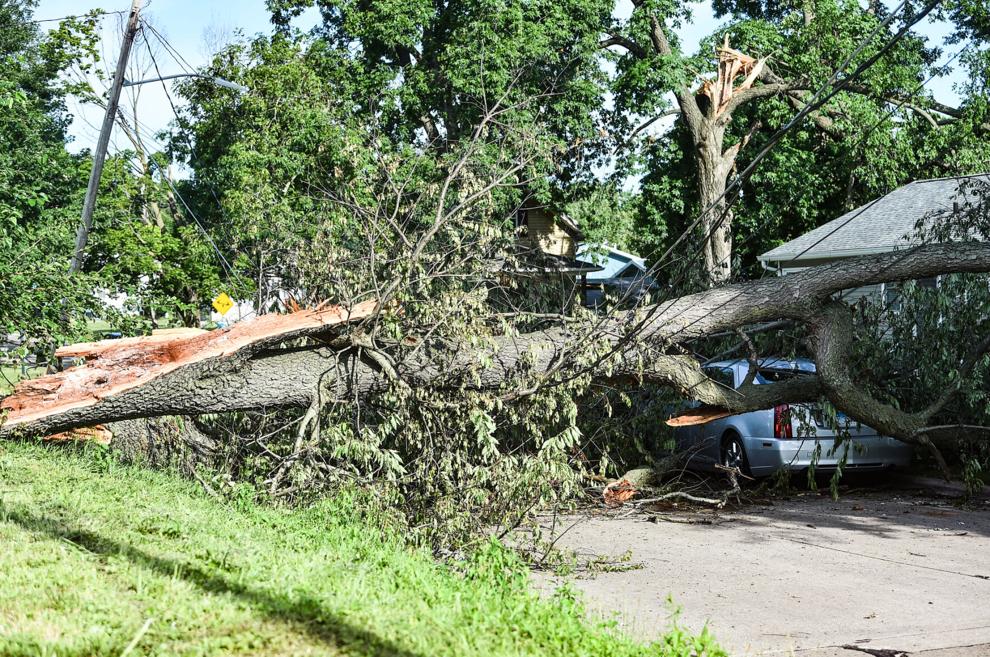 081220-storm-clean-up-004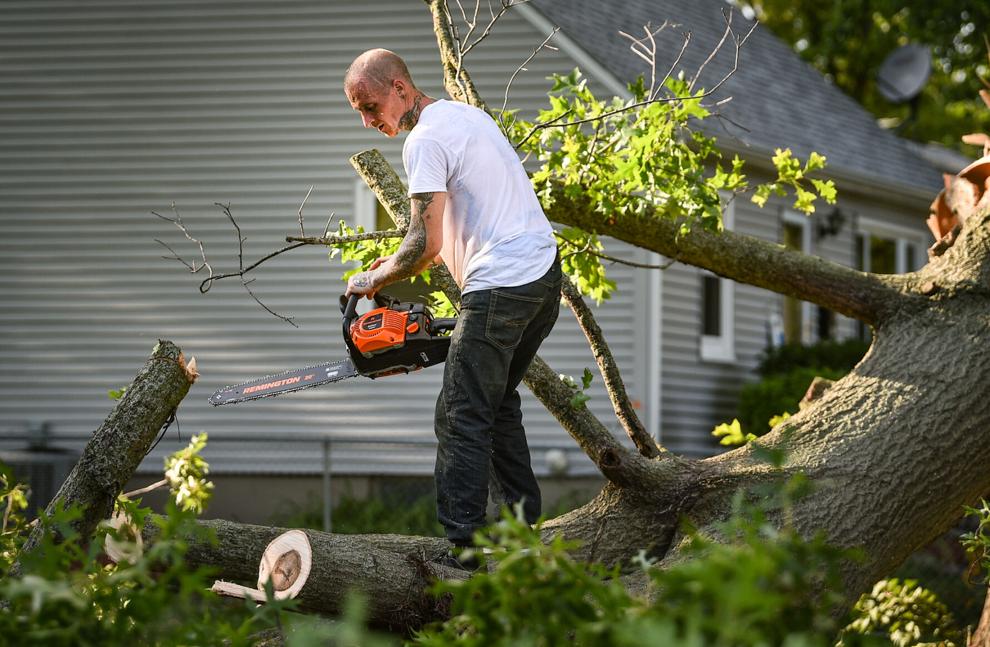 081220-storm-clean-up-005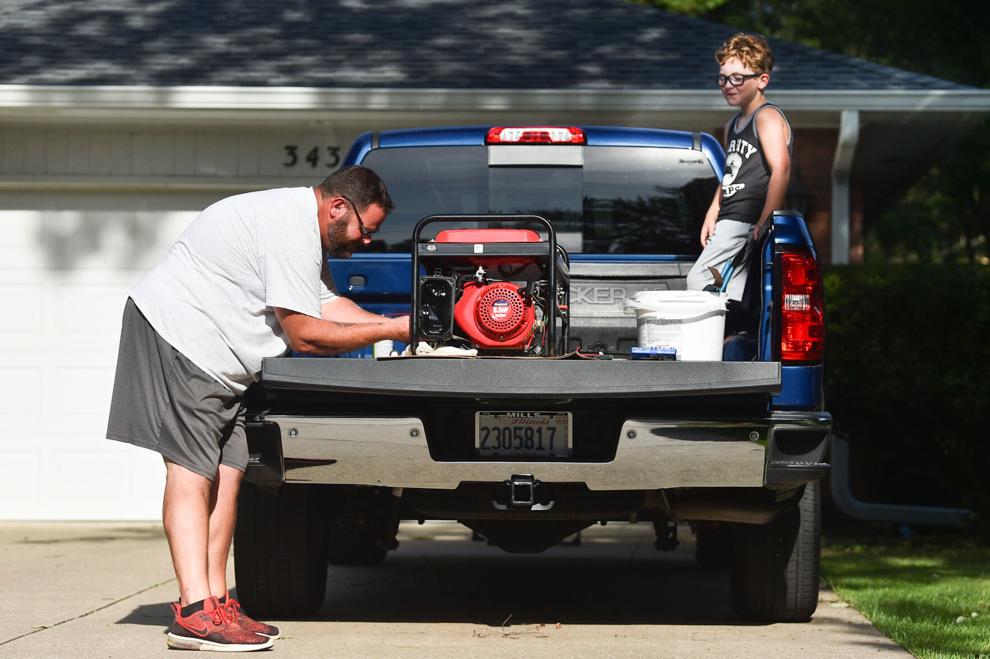 081220-storm-clean-up-006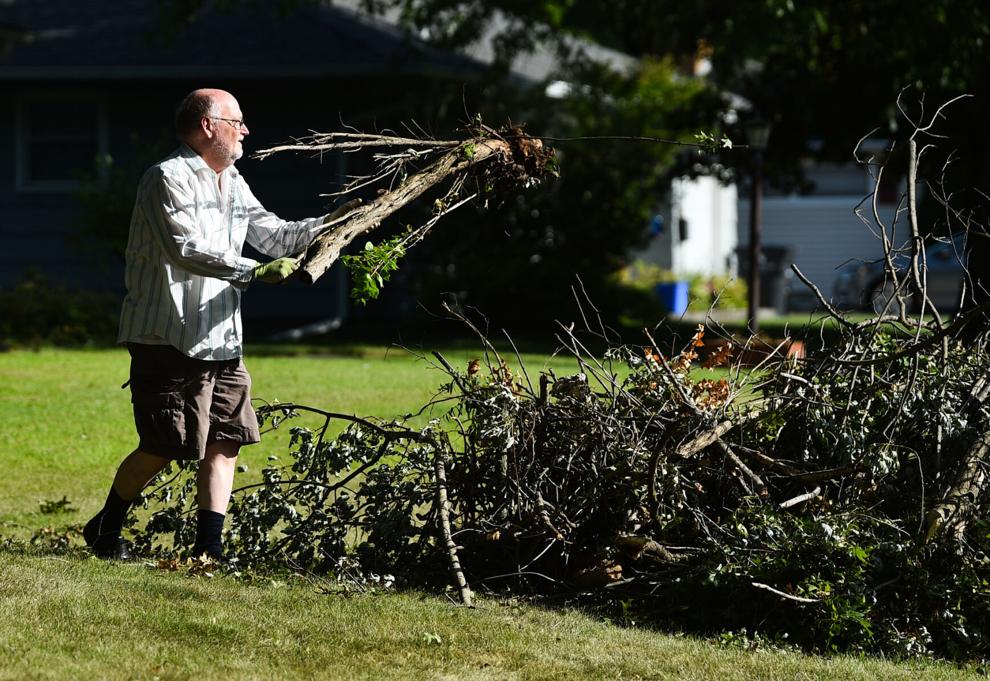 081220-storm-clean-up-007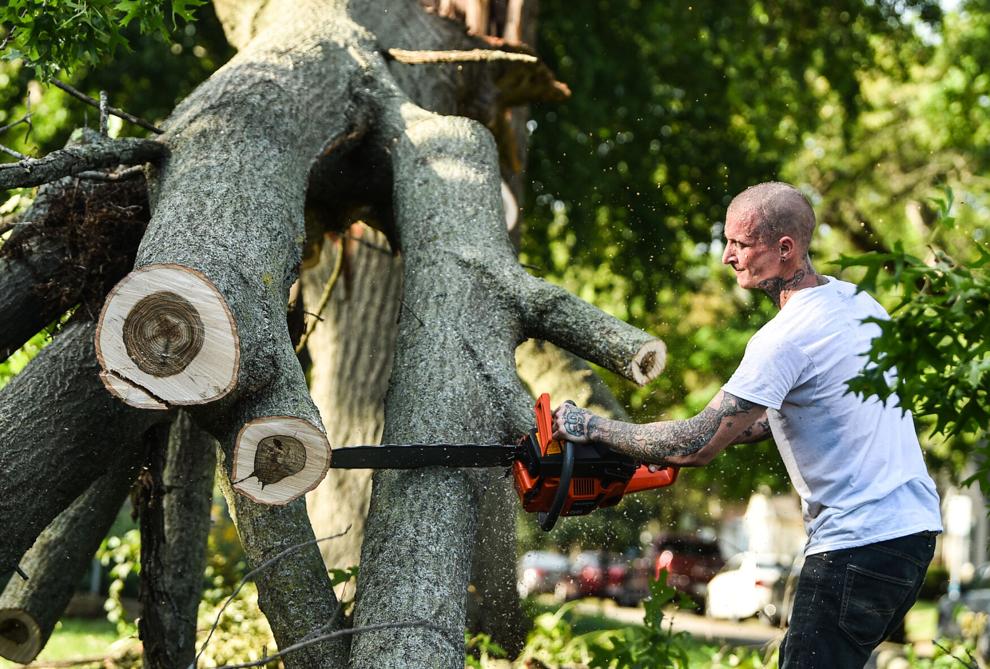 081220-storm-clean-up-008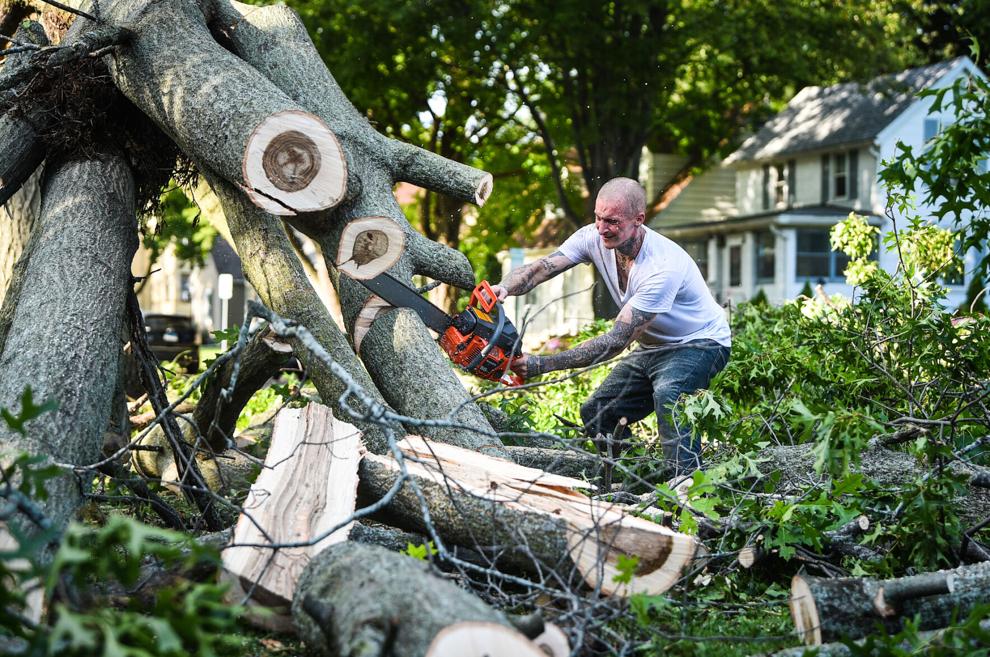 081220-storm-clean-up-009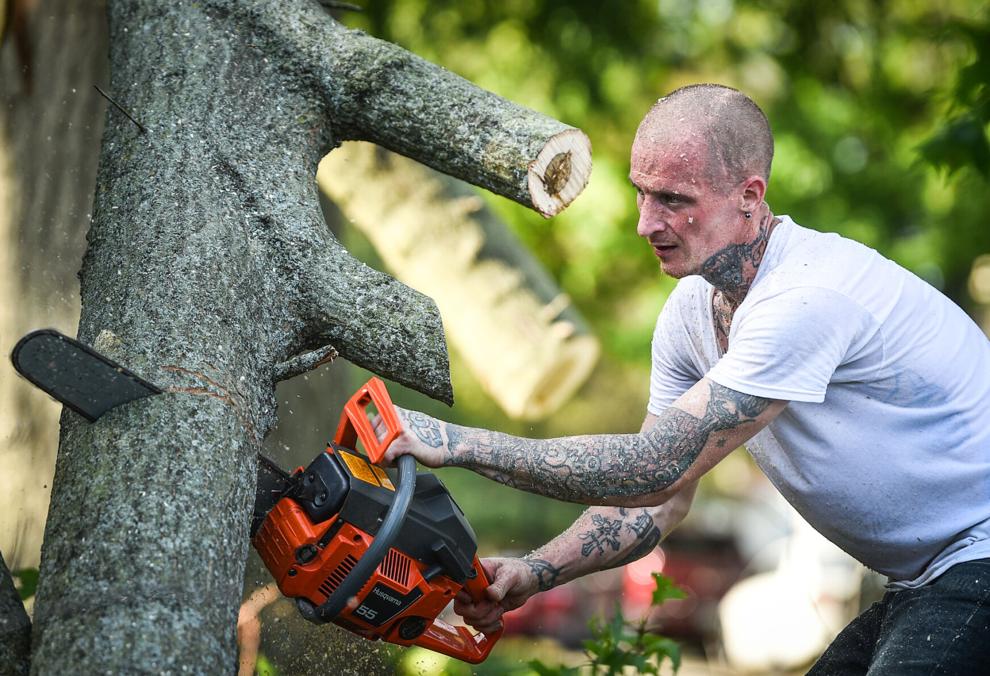 081220-storm-clean-up-010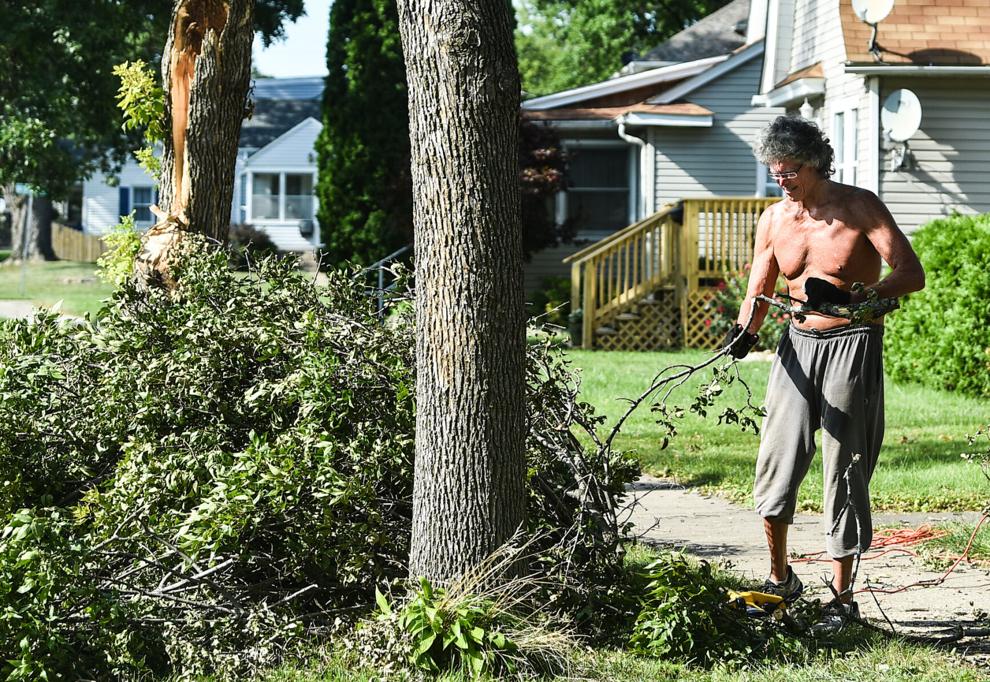 081220-storm-clean-up-011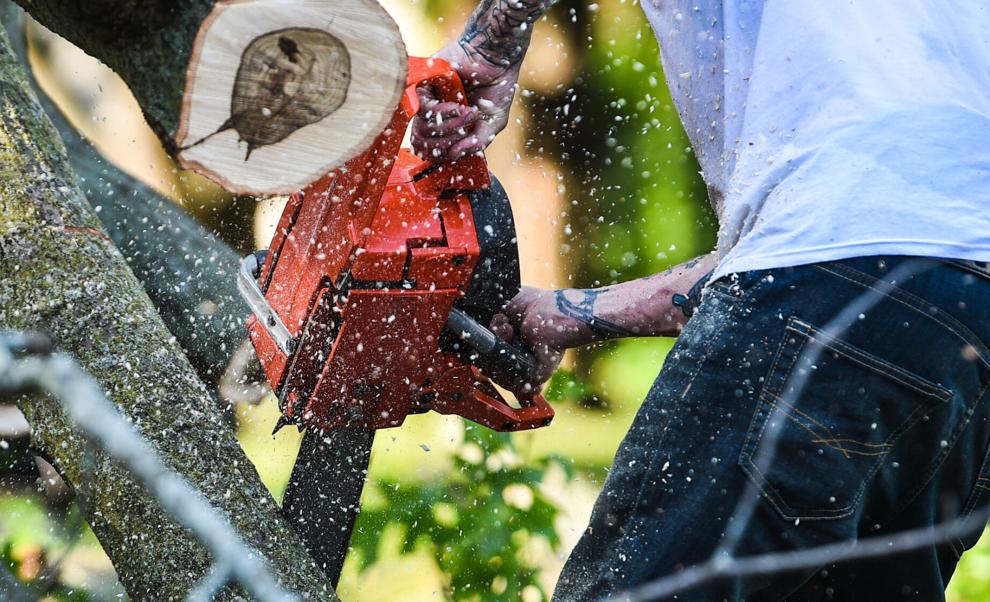 081220-storm-clean-up-012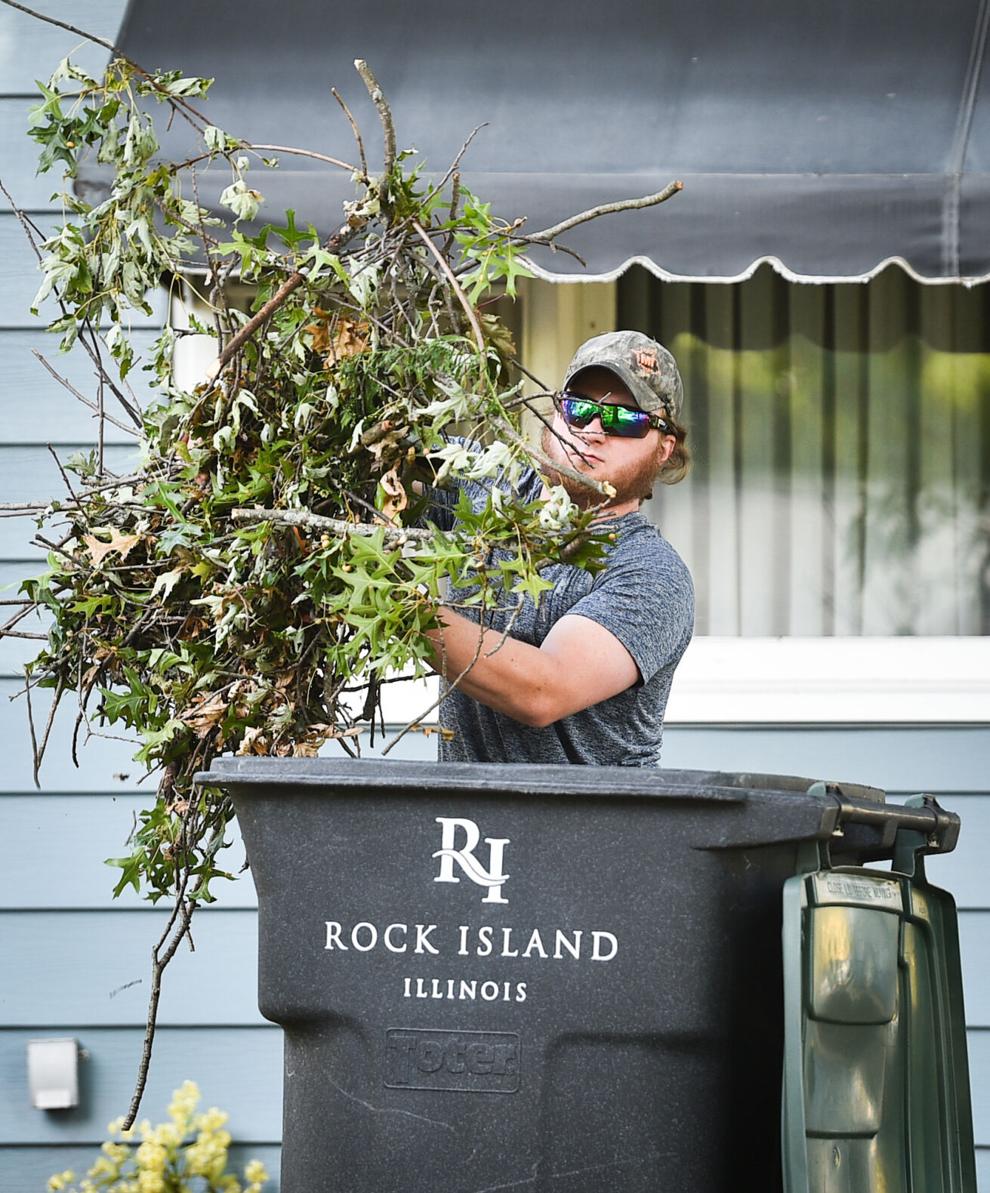 081220-storm-clean-up-013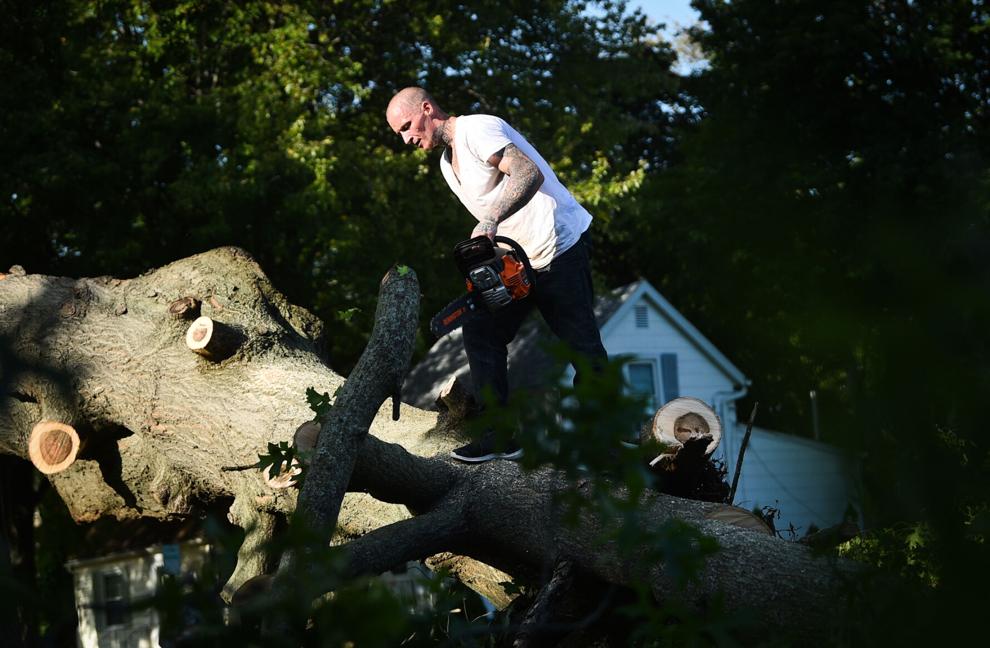 081220-storm-clean-up-014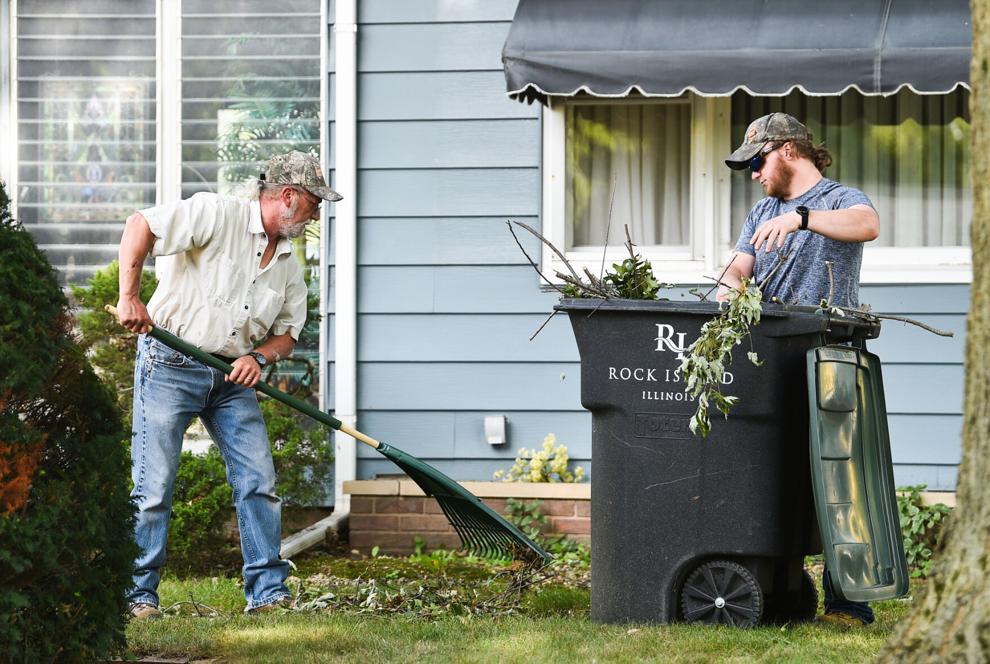 081220-storm-clean-up-015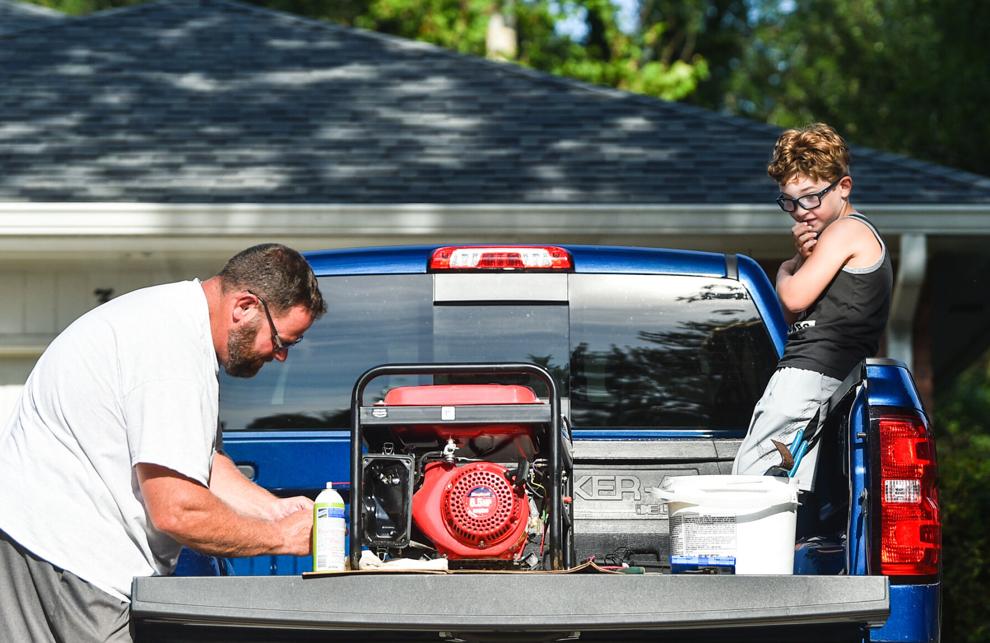 081220-storm-clean-up-016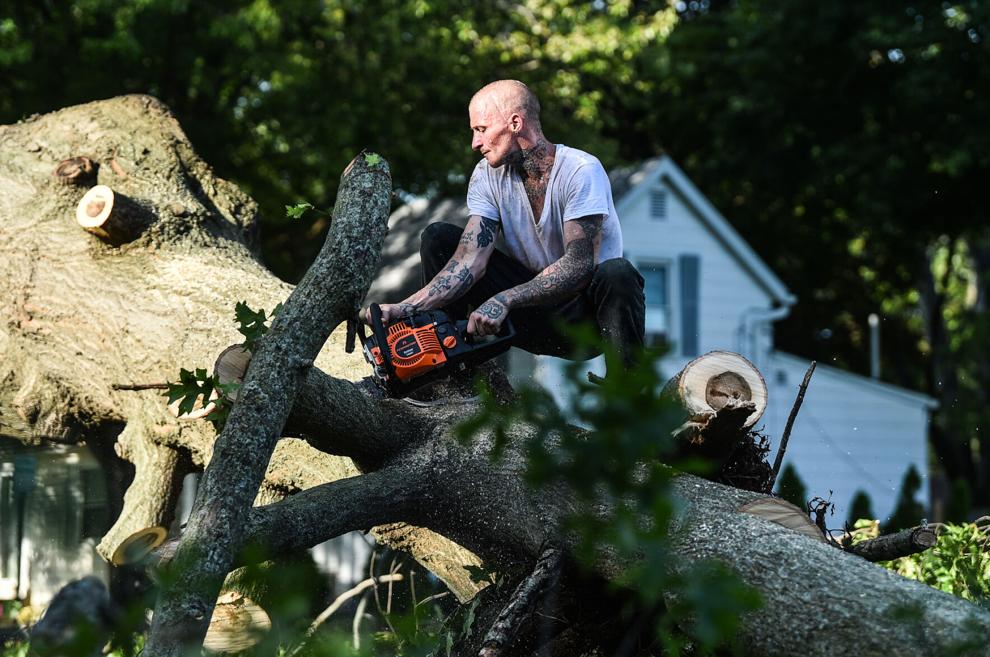 081220-storm-clean-up-017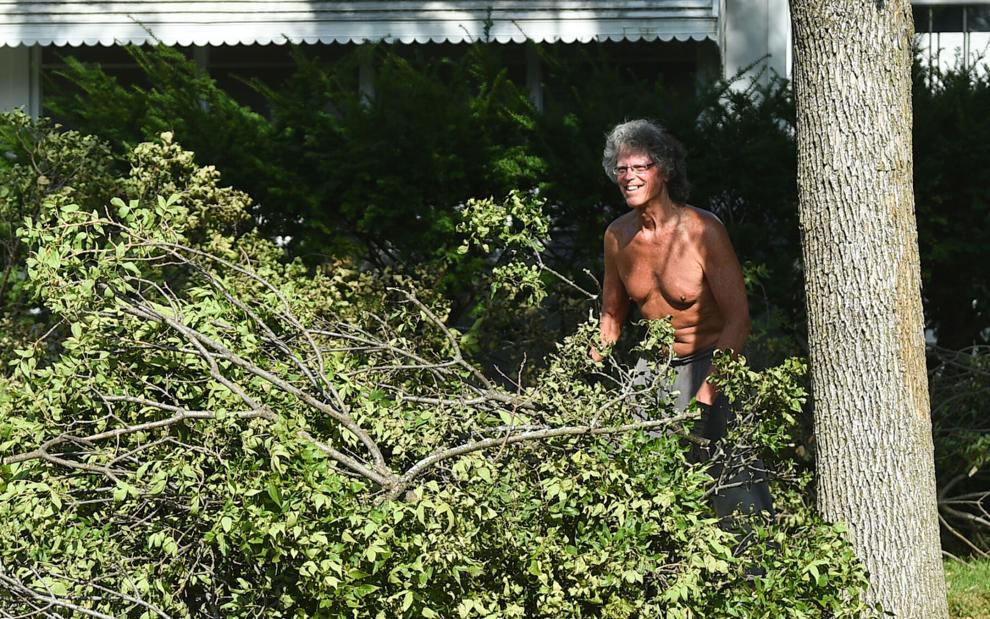 081220-storm-clean-up-018