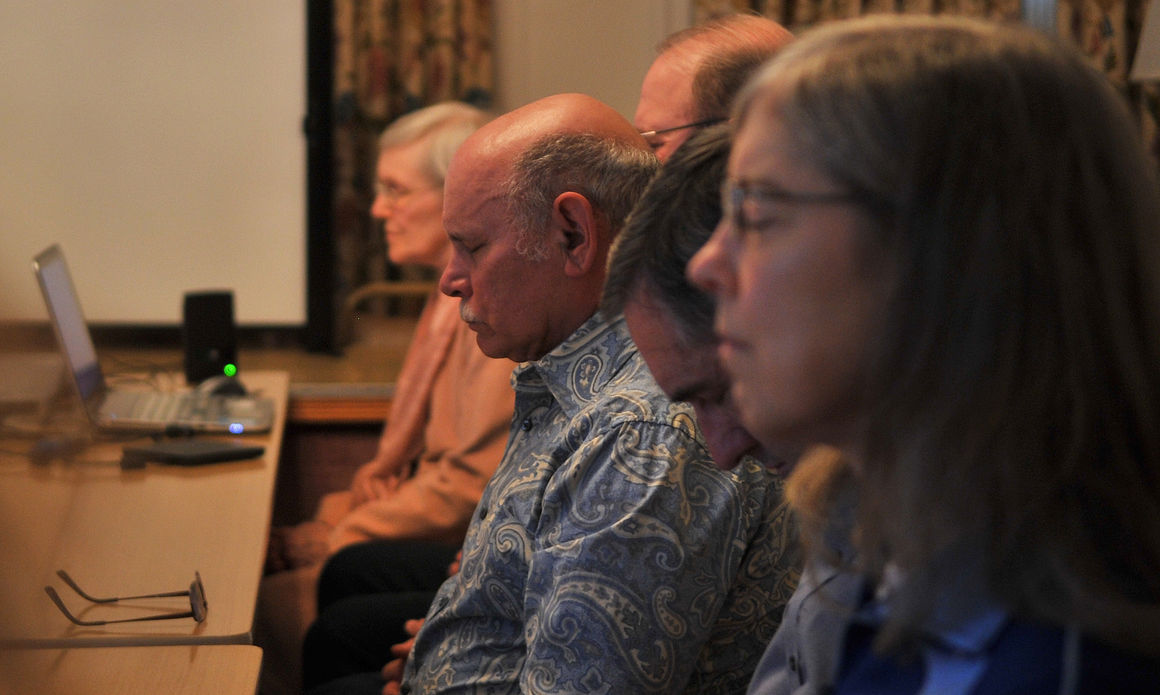 Sitting quietly for 20 minutes twice a day could change your life.
Transcendental Meditation is not a religion. It's practiced by more than 6 million people worldwide, people of every faith, age and profession, from doctors, scientists, academics and blue-collar workers to soldiers suffering post traumatic stress disorder and children. 
To practice TM, you sit quietly with your eyes closed in any comfortable position for 20 minutes twice a day. You don't have to focus on breathing, and although you have a mantra, you don't concentrate on it. Just let your mind go.
"This natural tendency of the mind to be quiet is all that we use in meditation and nothing else," said Maharishi Mahesh Yogi (1918-2008), who introduced the TM technique in India in the mid-1950s. 
"In a very innocent manner, we think the thought, and every time we think it, it becomes finer and finer and finer. We experience its finer state, and then it dies out," he said in talks and writings. "The mind is left wide awake by itself, without any sound to experience."
Scientific studies show that TM reduces stress, depression, insomnia, high blood pressure and heart disease; improves focus and mental and physical health; and reportedly relieves symptoms of autism, ADHD and HIV.
TM is endorsed by the American Heart Association, Mayo Clinic, National Institutes of Health, doctors, scientists and other medical groups. A June 2013 study by the AHA concluded that TM is the only meditation technique that has been significantly shown to lower blood pressure.
An article published in November 2012 in the Circulation: Cardiovascular Quality and Outcomes journal of the AHA reported that a five-year randomized controlled study of patients with coronary heart disease showed a 48 percent reduction in death, heart attacks and strokes in people who practiced TM compared to those not doing TM.

A study published in the October 2013 issue of the Journal of Alternative and Complementary Medicine found that practicing TM "significantly" reduced anxiety. 
The January 2016 issue of Chicago Medicine reported on TM being offered as an elective course for students at The Stritch School of Medicine at Loyola University Chicago.
Titled "Physician Wellness through Transcendental Meditation (TM)," the course was the first of its kind to be offered at a major U.S. medical school, according to the article.
"Physicians who practice self-care, especially stress reduction, are likely to perform better as professionals and inspire their patients to adopt healthy behaviors," Dr. Linda Brubaker, dean of the school, said in the article. 
Film director David Lynch created the David Lynch Foundation (davidlynchfoundation.org) in 2005 to teach meditation to challenged children and adults around the world, and to military members and veterans with post traumatic stress disorder.
Mr. Lynch will deliver the June 18 commencement address at the Maharishi University of Managment in Fairfield, Iowa, where he is a member of the board of trustees.
Former Japanese Prime Minister Dr. Yukio Hatoyama, a TM meditator, was commencement speaker last year.  
TM's U.S. headquarters are in Fairfield, while the world headquarters are in Vlodrop, Holland. The world leader is Tony Nader, a Lebanese neuro-scientist, researcher, university president and author.
The next local Transcendental Meditation introductory meeting will take place Wednesday, May 18, 2016, in Davenport, and classes for those who sign up will run May 19-24. For more information, email QuadCities@tm.org.
Cost of the lifetime program ranges from $360 to $960; it's a one-time fee that can be paid over time. Scholarships are available for those who can't afford the entire cost. For more information, visit tm.org/learn-tm and tm.org/quadcities.
For more information on TM and health studies, visit:
-- Maharishi University in Fairfield: mum.edu
Well-known people who practice TM
-- Director/author David Lynch
-- Paul McCartney and Ringo Starr