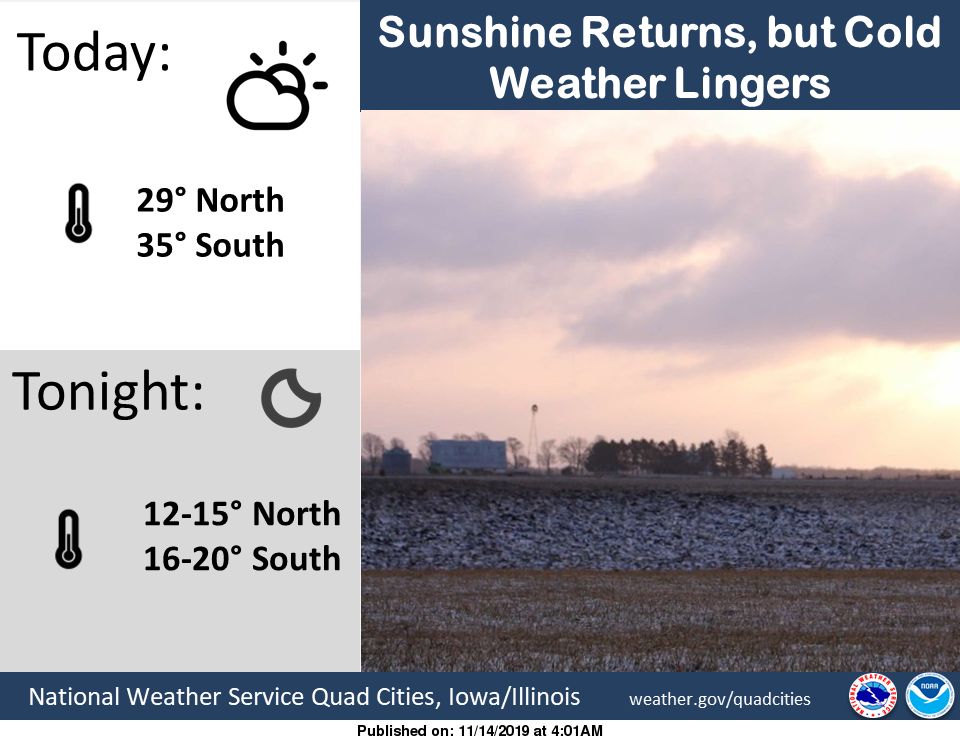 Temperatures are inching upward. After record low temperatures earlier this week, the warming trend is welcome news for many of us.
Here are the weather details from the National Weather Service.
Today will be cloudy through mid morning then gradual clearing with a high near 31 degrees and a low around 16 degrees.
Friday will be mostly sunny with a high near 39 degrees and a low around 23 degrees.
• Riverfront Trall closure in Bettendorf: The city of Bettendorf reports that beginning today, weather permitting, the Riverfront Trail between 12th Street and George Thuenen Drive in Bettendorf will close for about one month.
Contractors will be setting steel girders and working on overhead structure for the new bridge.