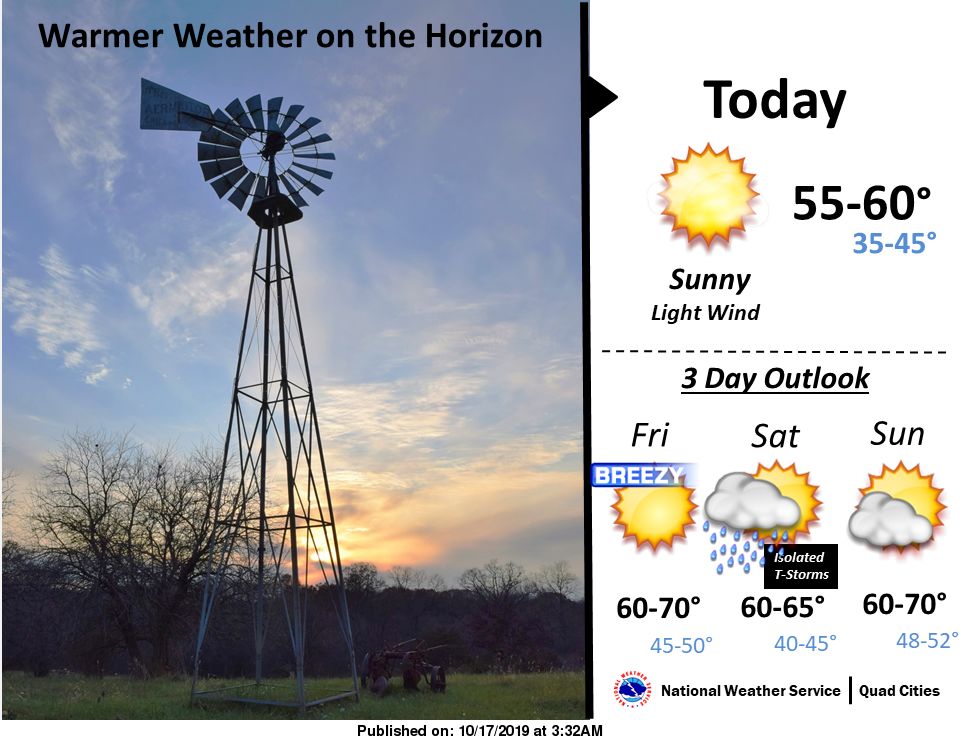 Here's the latest from the National Weather Service.
Today will be sunny with a high near 57 degrees and a low around 40 degrees.
Friday will be mostly sunny with a high near 66 degrees. South winds between 10 to 15 mph will gust as high as 25 mph.
Friday night brings a 40% chance of showers and thunderstorms after 1 a.m. Skies will be partly cloudy with a low around 50 degrees. South winds will gust as high as 25 mph.
The Mississippi River is holding steady at 17.4 feet. The river is expected to drop to 17.1 feet Friday. Flood stage is 15 feet. A flood warning remains in effect until further notice.
Parts of River Drive in Davenport and Moline remain closed by floodwaters.