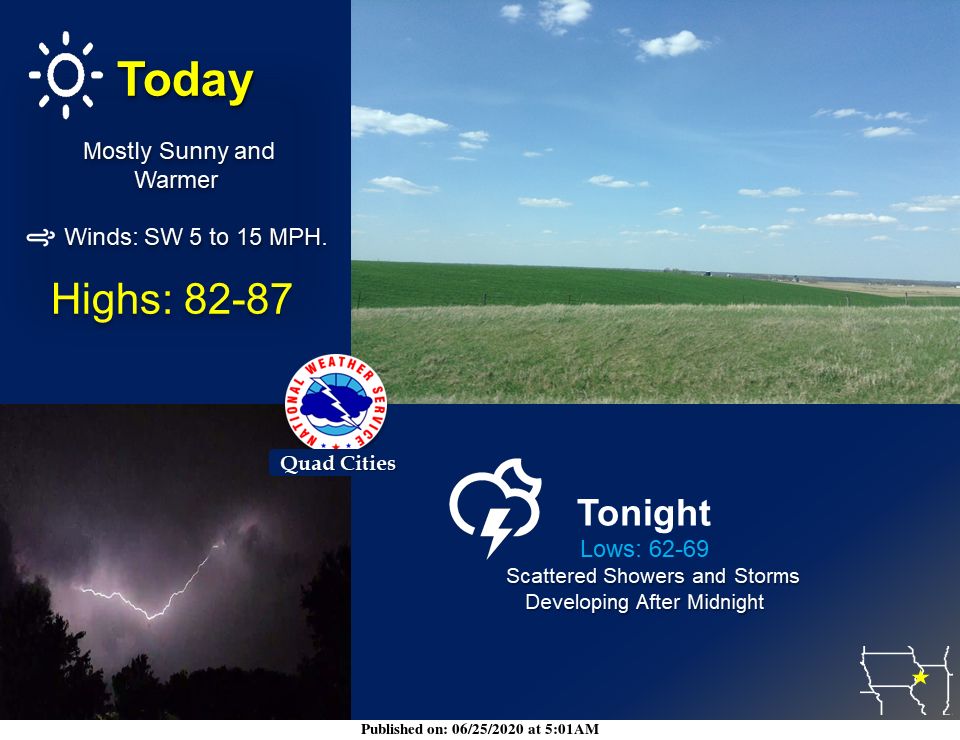 We're looking at a very summer-like day. Here are the weather details from the National Weather Service.
Today will be sunny with a high near 85 degrees and a low around 66 degrees with a 30% chance of overnight showers and thunderstorms.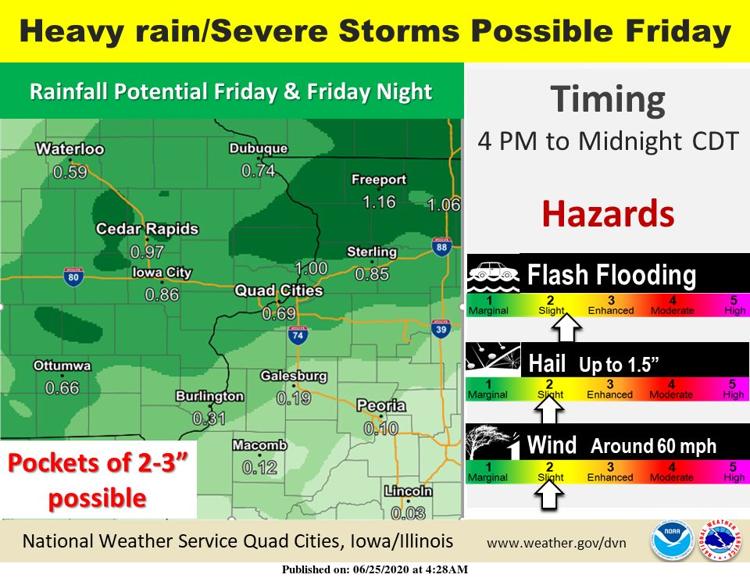 Friday will see a 40% chance of showers and thunderstorms. Skies will be partly sunny with a high near 89 degrees. Southwest winds will produce gusts as high as 25 mph.
Friday night showers and thunderstorms are likely between 8 p.m. and 2 a.m. The low will be around 72 degrees. Southwest winds will gust as high as 20 mph. The chance of precipitation is 80% with new rainfall amounts between a half and three quarters of an inch possible.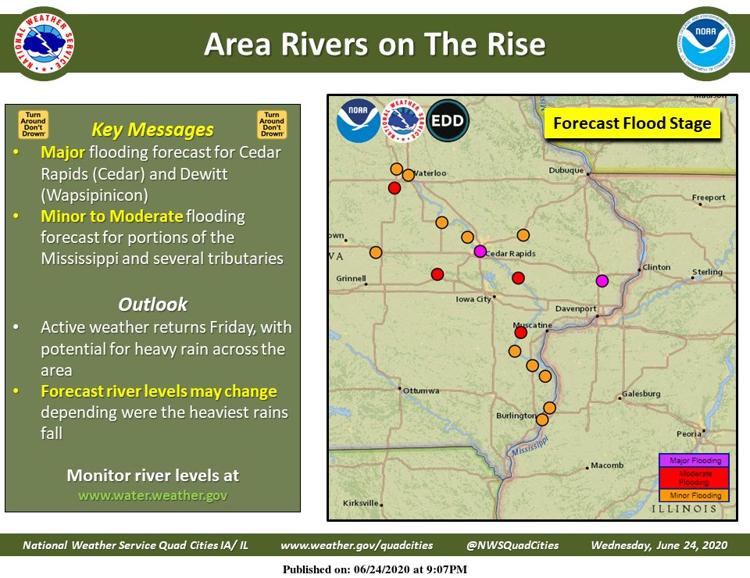 A Flood Warning continues for the Wapsipinicon River near DeWitt until further notice. The Wapsi is currently at 11.1 feet and rising. Flood stage is 11 feet. The Wapsi is expected to rise 13 feet Sunday, then begin falling. At 13 feet, water affects many residences along the river.
A Flood Warning continues for the Iowa River at Wapello. The Iowa is currently at 20 feet and rising. Flood stage is 21 feet. The river is expected to rise above flood stage today and continue rising to 24.5 feet Monday. At 22 feet, water affects residences near the U.S. 61 bridge.
A Flood Warning continues for the Cedar River near Conesville until further notice. The Cedar is currently at 13.9 feet and rising. Flood stage is 13 feet. The Cedar is expected to rise to 15.9 feet Sunday then begin falling. At 15.5 feet water affects residences along County Road G28 and affects several gravel roads.
Quad-City COVID-19 cases increasing, be ready for a surge
Confirmed cases of COVID-19 are increasing in the Quad-Cities — especially among people under 30 — and it's largely because people are lax about social distancing, wearing masks and following other health guidelines, health officials said Wednesday. Read more.
More on the coronavirus in the Quad-Cities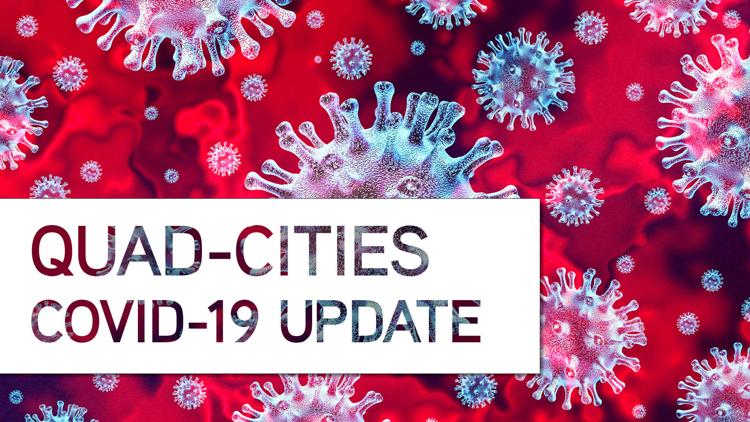 Today's top news headlines
Lonnie and Constance Westerfield have a detailed plan. Lonnie can tell you what is envisioned for every single part of the building at 815 9th St., Rock Island, as he walks through it.
With the uncertainty of when the state will reach Phase 5 of Restore Illinois, and with a commitment to the health and safety of the racers, volunteers, staff and spectators, organizers of Xtream Rock Island Grand Prix say this year's Labor Day weekend event will not be held.
SPRINGFIELD — Gov. JB Pritzker traveled to Geneseo Wednesday to announce the awarding of $50 million in grants to 28 projects aimed at expanding broadband internet access across the state, including three in the Quad-City area.
Crime, courts and public safety headlines
Davenport police were busy handling a shots fired report and convenience store robbery within minutes of each other Wednesday night.
Entertainment and lifestyle news
Disney's new 'Artemis' is fouled up with too much CGI, lack of character development
As your dedicated wine writer, I find it my mission to keep you informed and on the inside track of all things wine.  Many businesses have been impacted by COVID-19 and in the Quad-Cities many restaurants, distributors and retailers have had to grapple with this "new normal". 
New Augustana men's basketball coach Steve Schafer admitted he never envisioned being in the coaching profession when he was growing up.
With coaching experience at the club, high school and college levels in the Quad-Cities, Abbie Metz welcomes the chance to build the foundation for the new women's soccer program at Black Hawk College.
Cory Wachal knows his Davenport North baseball team needs to start hitting the ball in order to beat the top teams in the Mississippi Athletic Conference.
Concerned about COVID-19?
Sign up now to get the most recent coronavirus headlines and other important local and national news sent to your email inbox daily.