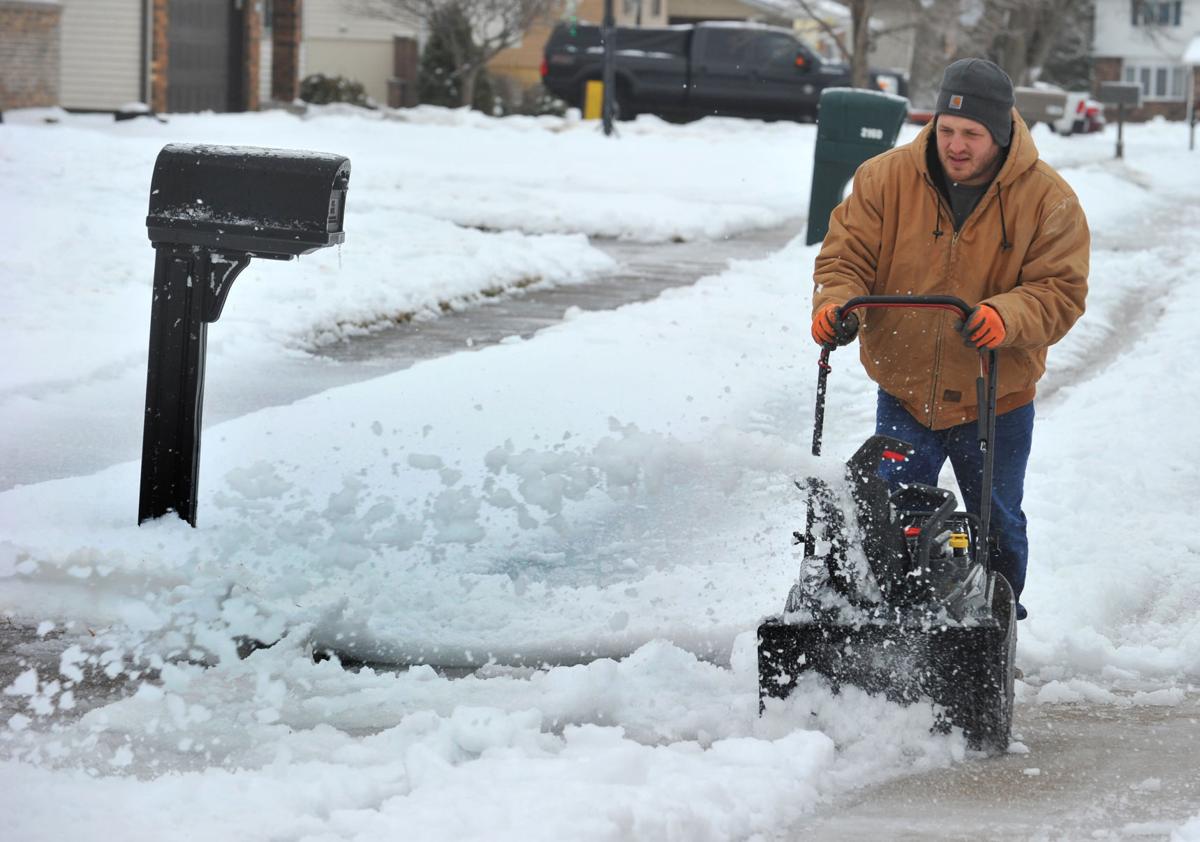 It's time to say so long 2020. And it's about time. Oh, what a year 2020 was. Here's looking at and hoping for a much better 2021.
Did it seem like you were shoveling a lot of heavy, ice-covered snow yesterday? According to National Weather Service observations 6.2" of snow fell in Moline while 9.1" was recorded in Davenport. Small wonder then many people today are feeling the pain — in their backs.
Here's the latest forecast from the National Weather Service.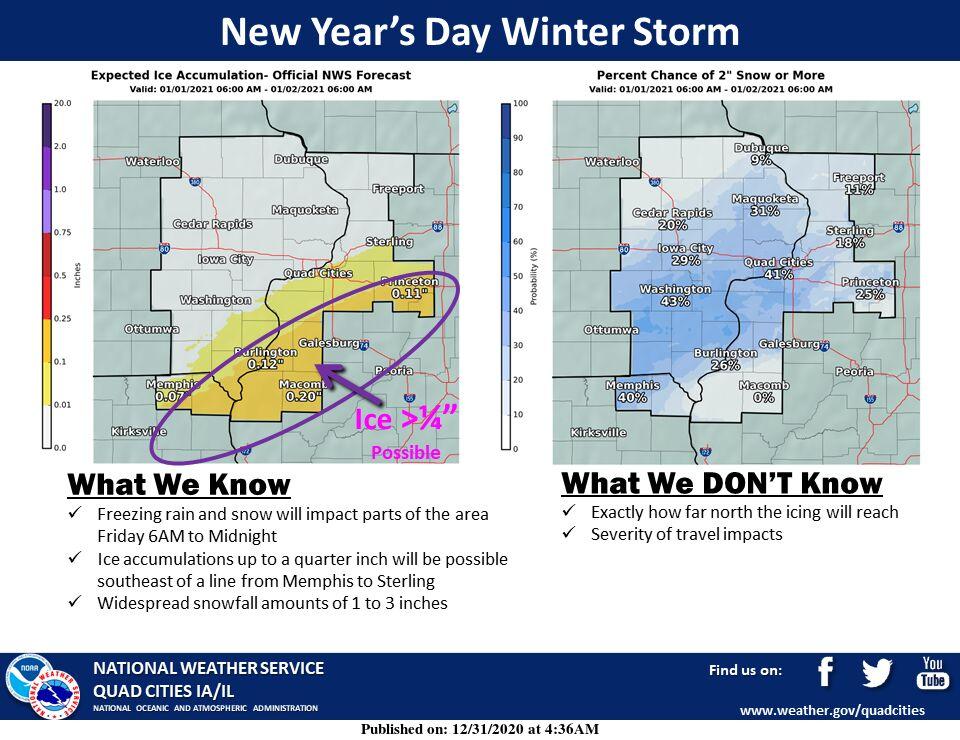 Today will be mostly cloudy with a steady temperature around 22 degrees and a low around 16 degrees.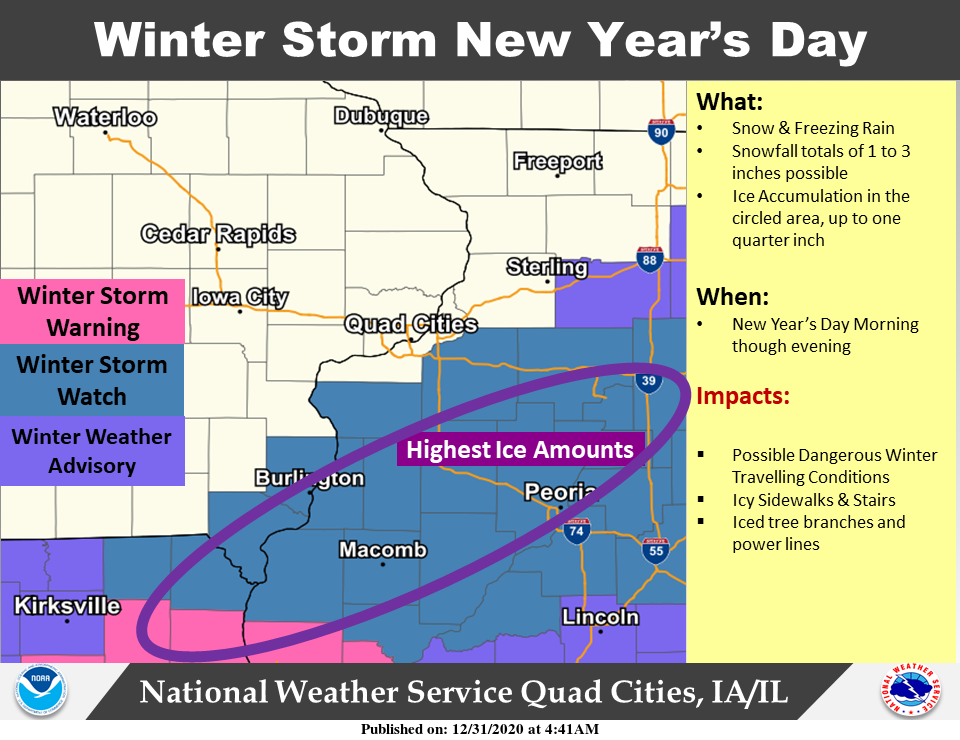 Snow, possibly mixed with rain, freezing rain, and sleet are possible on New Year's Day before 4 p.m., then snow, possibly mixed with rain and freezing rain. The high will be near 32 degrees. Northeast winds between 10 to 15 mph will gust as high as 25 mph. The chance of precipitation is 90% with little or no ice accumulation expected. New snow and sleet accumulation of 1 to 3 inches is possible.
Friday night snow is likely before midnight. Skies will be cloudy, then gradually becoming partly cloudy, with a low around 18 degrees. North winds will gust as high as 20 mph. The chance of precipitation is 60% with new snow accumulation of around an inch possible.
Saturday will be partly sunny with a high near 30 degrees and a low around 17 degrees. Overnight there's a 30% chance of snow.
Sunday will be mostly sunny with a high near 30 degrees and a low around 18 degrees.
GENESEO — Students in the Geneseo school district will return to a hybrid in-person/remote learning model as of Jan. 4.
With the vast majority of fireworks displays canceled because of the coronavirus pandemic, many cooped-up Americans and Quad-City residents took matters into their own hands to keep an old tradition alive over the Independence Day holiday.
A Rock Island man was sentenced to more than 12 years in federal prison after pleading guilty to gun and drug charges in U.S. District Court, Davenport.
More on the coronavirus in the Quad-Cities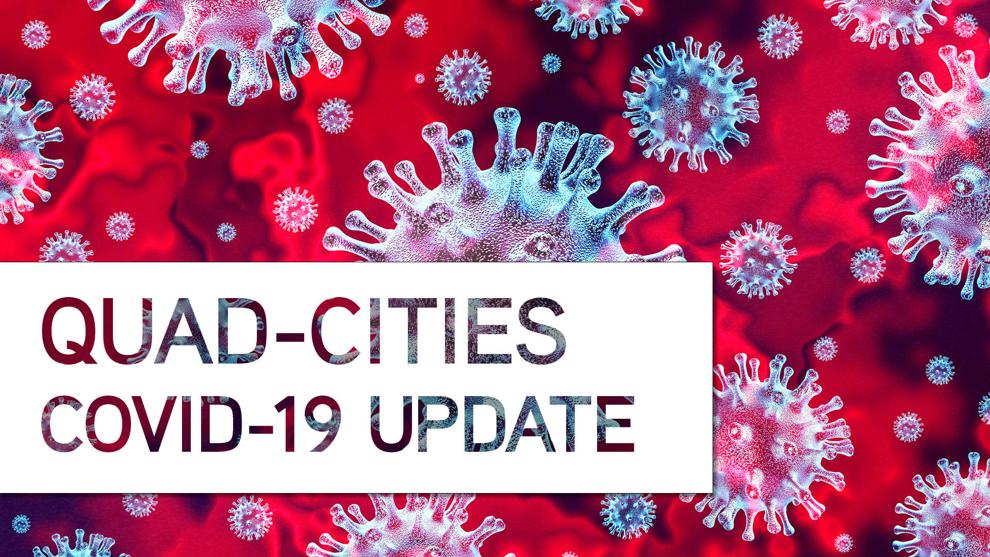 Today's lifestyle, entertainment headlines
It is a shade past 11 on a wet and dreary December's day.
With the help of his unspent lunch money, a Bettendorf student worked with his family to feed hungry people.
The Augustana College and Illinois state wrestling families lost a great one this past weekend when former NCAA College Division All-American Tim Dodge died unexpectedly in his sleep at his home in Lindenhurst, Ill.
One thing has remained a constant throughout the 50 years C. Vivian Stringer has been working as a head basketball coach.
With the start of Chicagoland Collegiate Athletic Conference play scheduled for this weekend, St. Ambrose University men's basketball coach Ray Shovlain asks three things of his team.