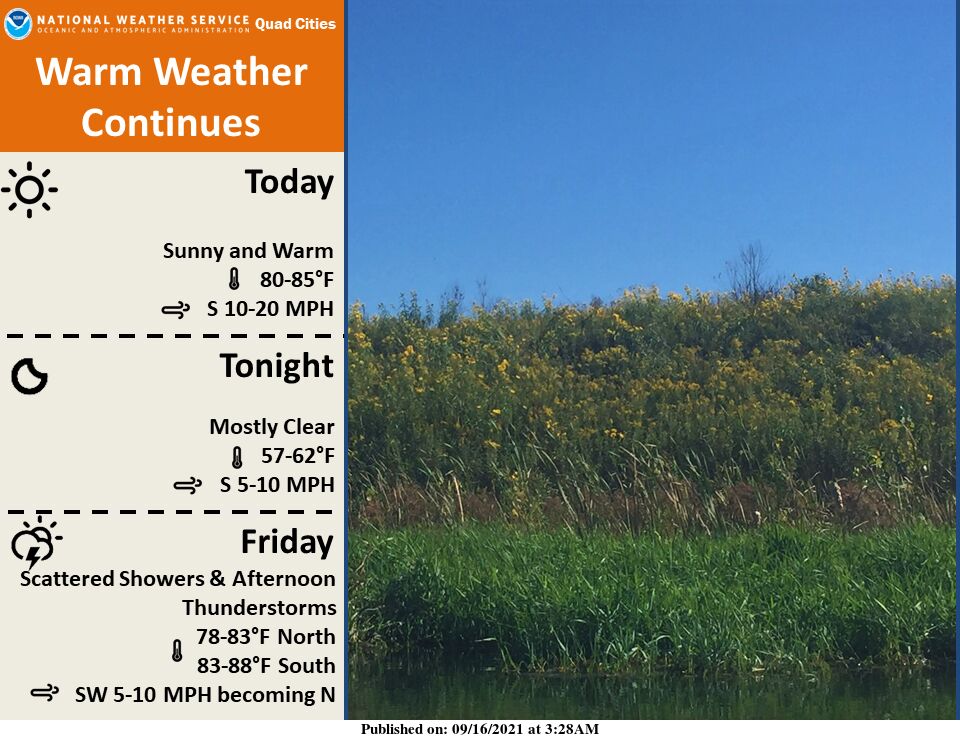 It will be sunny today with a chance of rain on Friday. 
Here are the weather details from the National Weather Service.
Today will be sunny with a high near 84 degrees and a low around 59 degrees.
There's a 40% chance of showers and thunderstorms after 1 p.m., Friday. Skies will be sunny with a high near 86 degrees. Friday night brings a 20% chance of showers and thunderstorms before 1 a.m. with an overnight low around 61 degrees.
Illinois 84 resurfacing begins today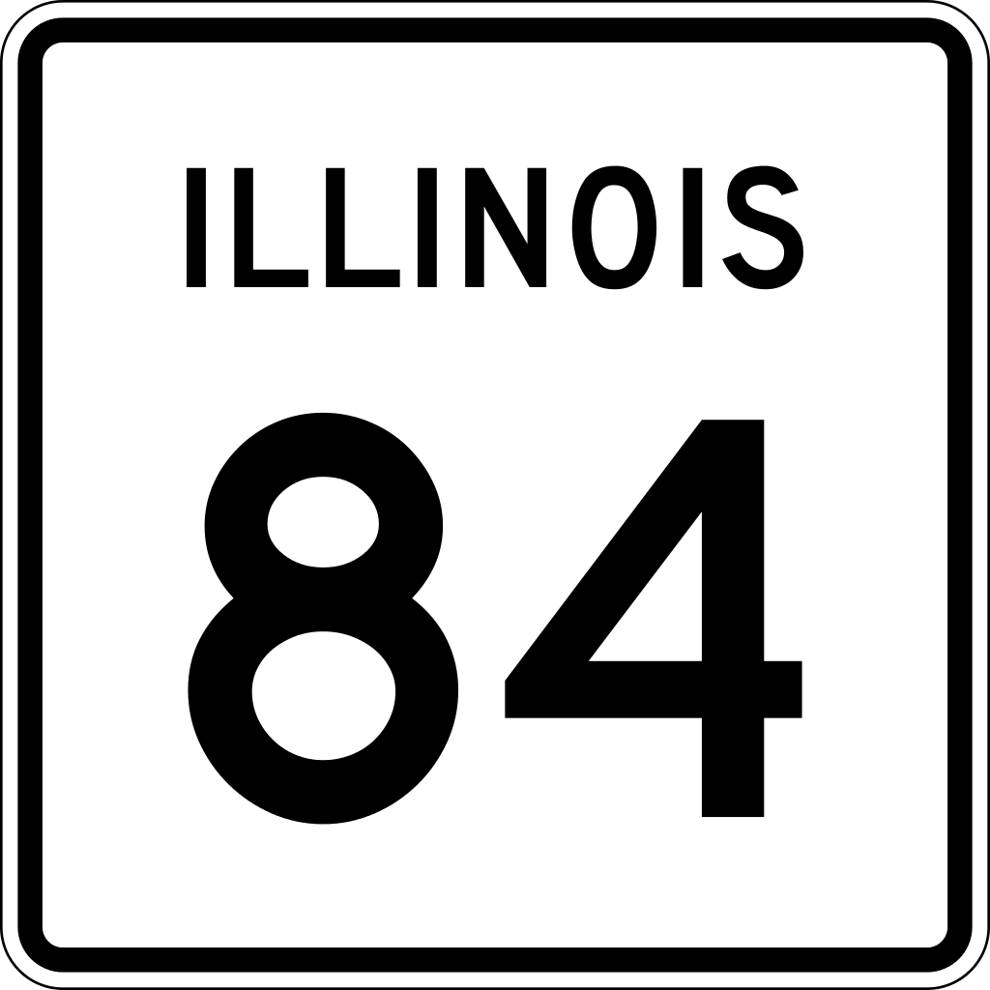 The Illinois Department of Transportation reports that weather permitting, construction on Illinois 84 in Whiteside County will begin today. The work will be between U.S. 30, near Fulton and Albany.
Work includes patching, milling and resurfacing of Illinois 84. One lane of traffic will be open and controlled by flaggers when workers are present, and the road will be open to two-way traffic at other times.
Valley Construction Co. of Rock Island is the contractor of the $2,757,014 project, which is expected to be completed by Oct. 31.
Drivers can expect delays and should allow extra time for trips through this area and be prepared for slow and stopped traffic.