Next to a vacuum business on busy Locust Street in Davenport is a glass-windowed storefront that advertises such services as deep-tissue massages, essential-oil massages, back walking and foot massages. The storefront windows of Pearl Massage are covered with a light-colored curtain draped over a darker one.
Across town on West 3rd Street, near an auto repair shop, sits a building featuring a sign that reads Spa Magic over images of white towels, candles and massage oils. Its windows also are covered with a curtain.
While these business and many others across the Quad-Cities present themselves as legitimate massage clinics, police suspect some are fronts for prostitution and human trafficking .
Pearl Massage and Spa Magic were two of six Davenport businesses shut down earlier this month by law enforcement for violating a new ordinance that seeks to address a growing concern about illicit massage parlors in the Quad-Cities. No arrests were made that day.
Despite the fact that there have been few prostitution arrests in the Quad-Cities in recent years, law-enforcement and city officials across the Quad-Cities say massage parlors are an industry that requires additional oversight.
Illicit massage parlors offer prostitution and are often havens for human trafficking, all under the guise of being legitimate massage businesses. And the industry has grown rapidly in recent years.
A three-year study released last year by Polaris, an organization dedicated to stopping human trafficking, found that the illicit massage industry is booming, with more than 9,000 businesses across the country that pull in an annual revenue of $2.5 billion.
Davenport and Moline in March joined cities across the U.S. in passing ordinances seeking to crack down on illicit parlors, and Bettendorf and Scott County have considered doing the same.
"I think our community is just like any other community in the state of Iowa," said Davenport Police Lt. Jason Smith. "We've all tried to address the issue with some of these illegal massage parlors in the same way."
As more communities draft similar ordinances, local law-enforcement officials say the new code enforcement gives them a new tool to infiltrate the businesses and keep an eye on criminal activity, including human trafficking, while separating the legitimate businesses from the illegal.
The ordinance
Shortly after Davenport aldermen issued a proclamation in January for Human Trafficking Awareness Month, area advocate Maggie Tinsman called on City Hall officials to pass legislation to address a growing concern: illicit massage parlors.
"Now, I'm not against massage parlors — actually I like massage," Tinsman, a former state senator and founder of the local advocacy group Braking Traffik, told council members at the time. "But it's (about) making them safe for everyone. We have found that human trafficking has been found particularly in massage parlors in Des Moines and Cedar Rapids ... and I ask you to consider a massage parlor ordinance."
In 2017, Iowa lawmakers opened the door for municipalities to enact their own rules for licensing businesses or for local authorities to make other mandates overseeing massage therapy. Since then, several cities, including Des Moines, Cedar Rapids and Iowa City, have passed ordinances. 
Sgt. Paul Parizek, a spokesman for the Des Moines Police Department, said one business was shut down after the ordinance was passed. It has since reopened after becoming compliant, he said.
The department's vice/narcotics officers drop in periodically at different massage businesses in the city, Parizek said.
"One of the challenges is that we want to create an environment that is uncomfortable for the criminal piece of this while still making it a viable opportunity for legitimate massage parlors to be successful," he said.
Davenport's ordinance requires massage therapists to be licensed by the state of Iowa and for reflexologists to pay $100 to be licensed by the city. Moline's ordinance charges an annual $50 fee per establishment.
Under Iowa law, massage is split into two categories: massage therapy and reflexology. Massage therapy requires practitioners to be licensed by the state, and massage therapists are overseen by the Iowa Board of Massage Therapy. But reflexology — classified as massaging ears, hands and feet — is not regulated by the state, leaving municipalities across Iowa with the responsibility of creating their own enforcement provisions.
The city ordinance essentially gives police the ability to placard massage therapy businesses that are not run by a state-licensed person. For reflexologists, the city's new law provides that they must be licensed by the city's finance department.
Licenses for reflexologists are subject to review of several criteria, including the criminal history of any applicant. Also required with an application for a reflexology license are the names and IDs of all employees and the place where the services are performed, according to the ordinance. The cost of the license is $100 per year.
The industry's digital underbelly
Smith said as police lieutenant, he's seen an increase in massage businesses over the past few years.
"With that ... was also the complaints that came along with it," he said. "So we were getting some complaints both from citizens here, but we're also getting some of the other complaints through some other agencies as well that we were following up on."
Those complaints involve alleged criminal behavior, namely prostitution, and possible sex trafficking going on inside the business.
Smith said "there's evidence that points us in that direction" when asked about a possible tie to sex trafficking. Though there were no arrests during the April roundup, he said police will continue to investigate.
One website police watch closely is Rubmaps.com, which allows paid subscribers to leave reviews of massage businesses across the U.S. The reviews, often graphic, include the appearance, age range and attire worn by the women working at the businesses, as well as the sex acts offered and amount the customer tipped. Some also include information such as whether the business is in a busy area and which door customers should enter.
Sixteen Davenport massage businesses are listed on the site, though several are described as "non-erotic." Of those 16, eight were listed as "closed" as of Tuesday.
Five businesses are listed for Bettendorf, with two of them described as closed; seven are listed for Moline, with three described as closed; and two are listed for Rock Island, with one described as closed as of Tuesday.
According to Polaris, some of the key indicators that a business is selling commercial sex and is a possible front for human trafficking are prices for massages that are significantly below market, a locked front door that customers can enter only if buzzed in through discreet back or side doors, and covered windows.
Local police say another red flag is hours of operation outside typical business hours.
Detective Michael Griffin with the Moline Police Department said police get reports from time to time about alleged illegal activity inside massage businesses.
"They are few and far between, and in my knowledge, we have not done any inspections of parlors in the city," he said in an interview earlier this month.
Scott County Sheriff Maj. Shawn Roth said his department has received several complaints in recent years.
Separating victims from criminals
Differentiating between typical prostitution and human trafficking can be complicated. Roth said trafficking cases are difficult to investigate because it's hard for victims to feel comfortable enough to come forward and disclose what's happening inside the business. Language barriers, as well as the victim's legal status, may also explain why they're hesitant to report.
"There could be multiple reasons that we're not even aware of why they would stick in those situations that, looking from the outside in, you would think, 'Yeah, I would definitely not want to be in that situation,' " Roth said. "But I don't live in those shoes, so it's hard for me to say why they would not want to come forward and explain that to us."
According to Polaris, many of the women who work in illicit massage businesses are mothers in their mid-30s to late 50s who recently have arrived from China or South Korea. They speak little or no English and are under extreme financial pressure. Many of the reviews on Rubmaps.com also list ages of the women in their 30s and 40s.
The Davenport businesses shuttered during the April 16 operation were: Pearl Massage, 1910 Washington St.; Asian Garden Massage, 3119 Brady St.; Spa Magic, 730 W. 3rd St.; Sunset Massage, 307 E. Locust St.; Asian Massage, 1114 Mound St.; and Tuina Studio, 7211 Hancock Court. The businesses were shuttered because of noncompliance with the new ordinance and building code violations, such as allowing employees to live inside the business, Smith said.
But that wasn't the first crackdown in Davenport — one year before the recent roundup of non-compliant massage parlors, in April 2018, the Davenport Sheriff's Office investigated several instances of prostitution in massage businesses.
Sheriff Tim Lane said the investigation began after officials received information about a business in Riverdale.
You have free articles remaining.
Court and police records show three women, ages 47, 61 and 65, were arrested and charged with prostitution, an aggravated misdemeanor, at three different businesses: Gold Spa, 4405 State St., Bettendorf; Lau'Ra's Body Rubs, 985 Lincoln Road, Davenport; and Asian Massage in Davenport.
Two of the women were Asian, while the third was African-American, according to police and court records.
In one case, a deputy went into the business and requested a massage and was told it would cost $40. At the end of the massage, one of the women asked the deputy to roll onto his back and offered to perform oral sex. The woman said it would cost the deputy an additional $80, according to court records.
Two of the women later pleaded guilty to prostitution and were given a deferred judgement and placed on one year of probation, court records show. The third woman pleaded guilty to conspiracy to commit a misdemeanor and was given a suspended jail sentence and placed on probation.
But bringing criminal charges alone is not going to "stop this from happening," Roth said. Also needed is a system where police can have proactive oversight.
"It's the ability to show that we can go in there and do inspections and putting those licenses on it," Roth said. "It's just like an alcohol establishment. They put their licenses on the wall; they show that they've met all requirements of the state."
'It's like punishing the innocent'
It's not just Quad-Cities police who have noticed more massage businesses popping up in the area in recent years. Other massage therapists have noticed it, too.
"It's the reflexology loophole," said Matt DeWild, lead therapist and owner of Integrated Functional Health in Bettendorf. "Reflexology — offering massage for foot, hands, ears or face — requires no license or training. So some of these businesses engaged in illicit activity, or certainly not professional massage therapy, have been able to operate completely under the radar."
Businesses offering Asian massage have been common across Iowa and the Quad-Cities, but DeWild said he's noticed more businesses in recent years advertising foot massage and reflexology.
"There's certainly legitimate people doing that kind of work," said DeWild, who was a registered nurse for more than 20 years before opening his own holistic health business. "But even in the last two or three years, I've seen exponential growth in this very low-cost massage therapy and footwork."
Lynn Madison, a licensed massage therapist, said she doesn't know of a legitimate licensed therapist or reflexologist who would be opposed to municipalities cracking down on illicit massage businesses.
Licensed therapists in Iowa are required to pass a certificate exam after 600 hours of training at an approved school. Both Madison and DeWild said it's taken years for massage to be viewed as a health care modality.
"But, this feels like the professionals are being penalized," Madison said of new city massage parlor ordinances. "It's like punishing the innocent."
Like Lynn and DeWild, several legitimate massage therapists worry varying ordinances across the Quad-Cities are causing confusion in the industry and placing an extra burden on professionals.
"Municipalities enacting their own ordinances with different requirements is creating a lot of confusion," DeWild said. "Right now, Davenport and Bettendorf have different city ordinances as to who can operate a clinic, so if you work in two different locations, you have two different requirements. That can be very difficult."
State laws also differ, with Illinois requiring more hours of training for licensed therapists.
DeWild and Madison both said an annual fee puts an extra and unnecessary burden on licensed massage therapists. They argued that while more enforcement is needed, professionals who are following the law should not be punished.
"If you're running a business, you have to take that fee into consideration now," DeWild said. "It's also the hassle and the paperwork. If Moline requires that and Bettendorf doesn't, why not have a practice in Bettendorf? It's less headache. It's less expensive. And it's easier to operate all the way around. I think it could create some movement in the industry."
DeWild argued more should be done to enforce the state law, rather than leaving regulations up to individual municipalities. He supports a bill making its way through Iowa's legislature that would charge individuals operating an unlicensed massage therapy practice with a serious misdemeanor.
"You can regulate this without putting the burden on legitimate business owners. You can do that," he said.
The therapists said they've seen public perceptions surrounding massage change in recent years, as more people view the practice as a part of the health-care field. And they hope stricter regulations will continue to legitimize the industry.
Madison said she's had customers ask for "more than professional services," including an international visitor who started "squirming on the table" and acting strange.
"I just said, 'I'm leaving the room,' " Madison said. "You're in the room and the door is closed. And you're trying to give the benefit of the doubt to a certain point, but if there's a touch or, in my case behavior like that, you have to walk out. You get nervous and then you get angry. The fact that it was turned around on you makes you so angry."
She emphasized that she's a massage therapist because she wants to help people heal and recover from pain. Madison keeps her state license on the wall and carries another in her pocket.
"It can make you angry," she said. "Don't use my title and profession as a coverup for your business."
DeWild encourages people seeking massage therapists to visit the Iowa Department of Public Health website to find out whether they have an active and valid license.
The aftermath
On April 16, about 75 people with Davenport police and fire, Neighborhood Services Department, Scott County Sheriff's Office, Quad-City Metropolitan Enforcement Group, Scott Emergency Communications Center (SECC), Family Resources Braking Traffik, and the Iowa Department of Public Safety fanned out to six massage parlors across Davenport.
Interpreters also went along with the enforcement team, said Smith, the lieutenant with the Davenport Police Department.
"We found them to be incredibly useful, Braking Traffik and the interpreters," he said. "Sometimes people in situations aren't as willing to talk to police officers as they are other social workers. It just provided a better avenue, a better opportunity for us to investigate the possibility of sex trafficking."
Smith said he could not speak to whether arrests are imminent, citing the ongoing investigation. However, arrests for prostitution were not the ultimate goal of the operation, he said.
"It was code compliance and trying to reach out to those that may need our assistance," he said. "Making arrests inside was not necessarily a line for success or unsuccess as far as the operation went."
The operation, which took about a month of planning and coordination, is part of a two-year process "from the time that we think these massage businesses started popping up in our community," Smith said.
Smith said the multi-agency operation's aim was threefold: to ensure code complaints, to make sure that no illegal activity was happening inside the businesses, and to determine whether sex trafficking was occurring.
By the end of the day, posted on every door was "notice of code violation" signs. On some businesses, the enforcement team also placed bright orange "do not enter" signs that declared the building was "unsafe or unfit for human occupancy" on the doors.
The notice of code violation states that it is "unlawful to provide or receive massage therapy services at this location and is subject to criminal and/or civil penalty per Davenport Municipal Code Chapter 5.24. This notice shall remain posted until required business information is obtained by the City or other legal use has been established."
As of Tuesday, all but Asian Garden Massage were listed as "closed" on rubmaps.com, and police said none of the businesses involved in the enforcement raid have remedied their code violations.
At Sunset Massage, the curtains that previously covered the windows are gone, and the business is completely cleared out. The only things remaining are a painted mural on the wall and the notice of non-compliance on the door.
Braking Traffik, Smith said, is following up to see if any of the workers are trafficking victims.
"The ordinance is well-written," he said. "I think it definitely gives us a good tool to go after them if need be if we continue to get complaints. But I'm hoping that the operation was a good wake-up call to some of the businesses that that were operating this way ... and if they are operating in that way, we will make sure they are complying with the new ordinance so that it's not acceptable here in our community."
041619-qct-qca-bigstory-011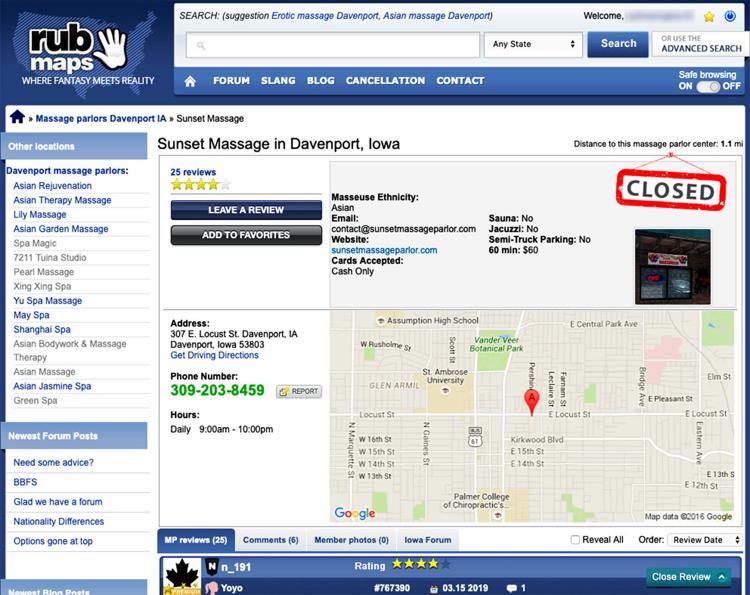 041619-qct-qca-bigstory-002a.JPG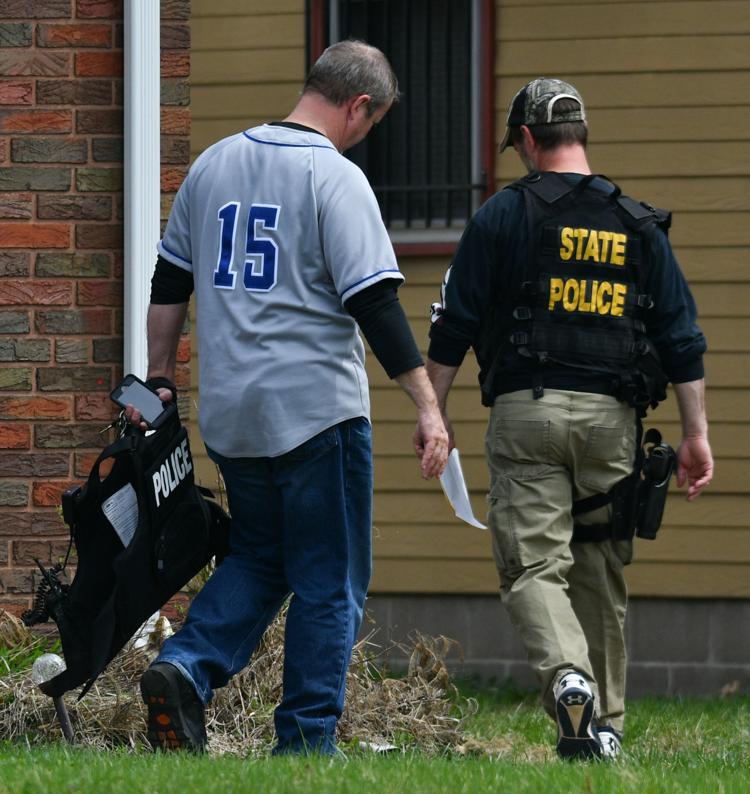 041619-qct-qca-bigstory-004a.JPG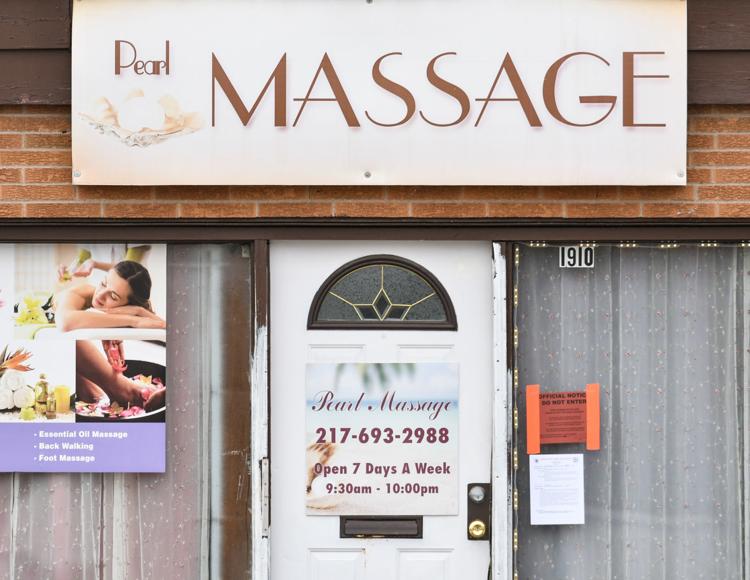 041619-qct-qca-bigstory-003a.JPG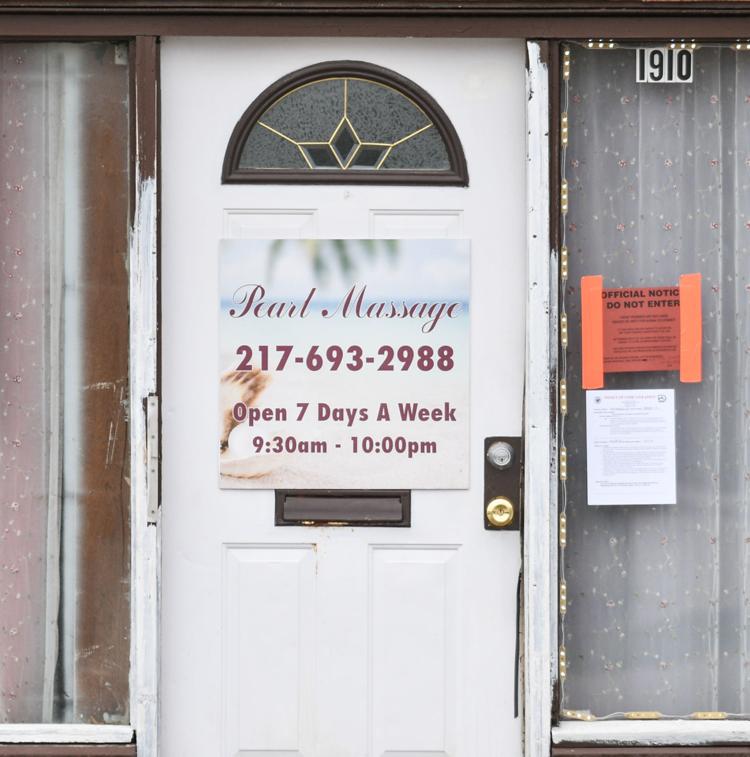 041619-qct-qca-bigstory-005a.JPG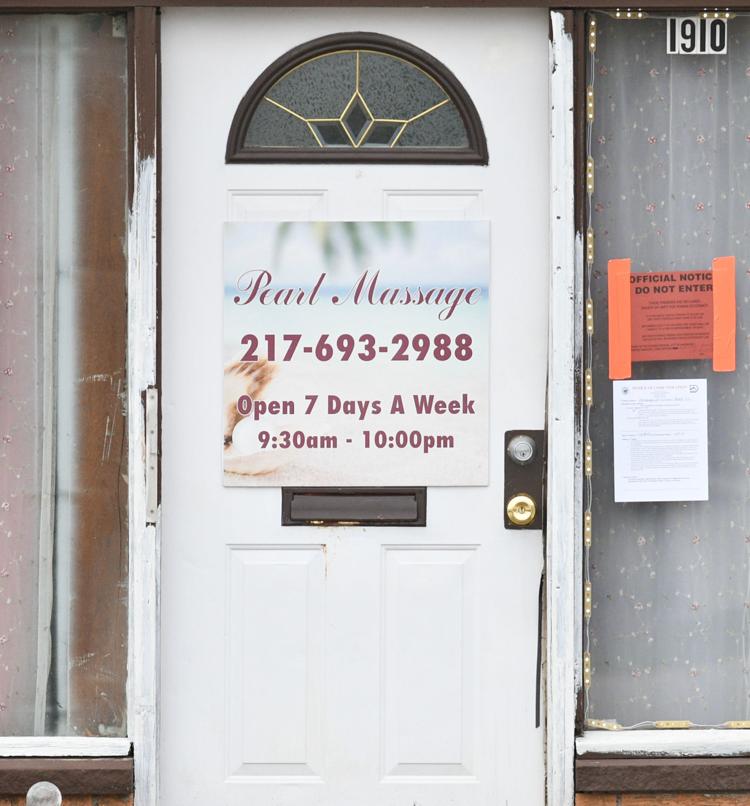 041619-qct-qca-bigstory-006a.JPG
041619-qct-qca-bigstory-009a.JPG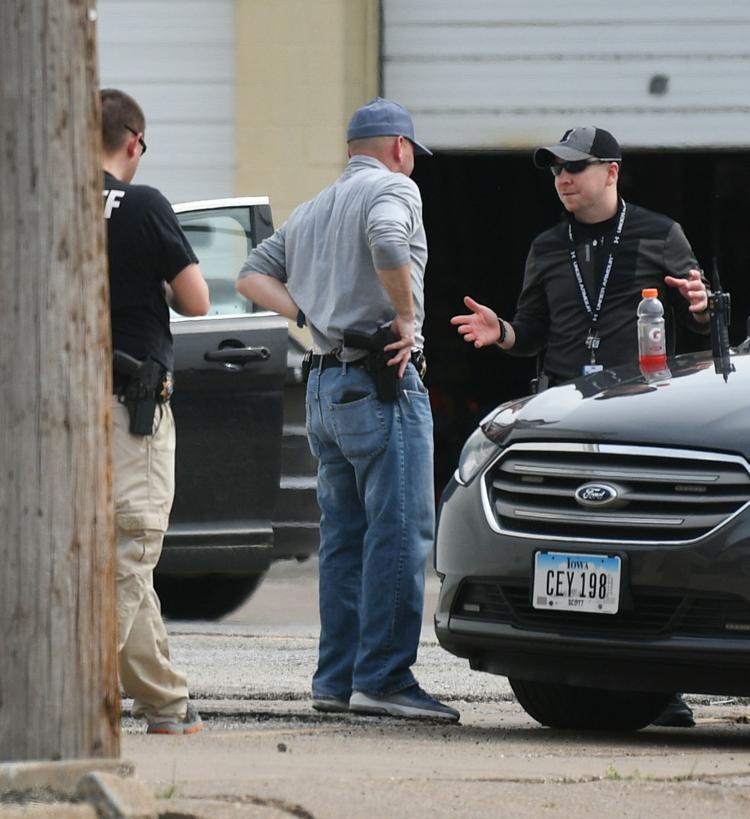 041619-qct-qca-bigstory-007a.JPG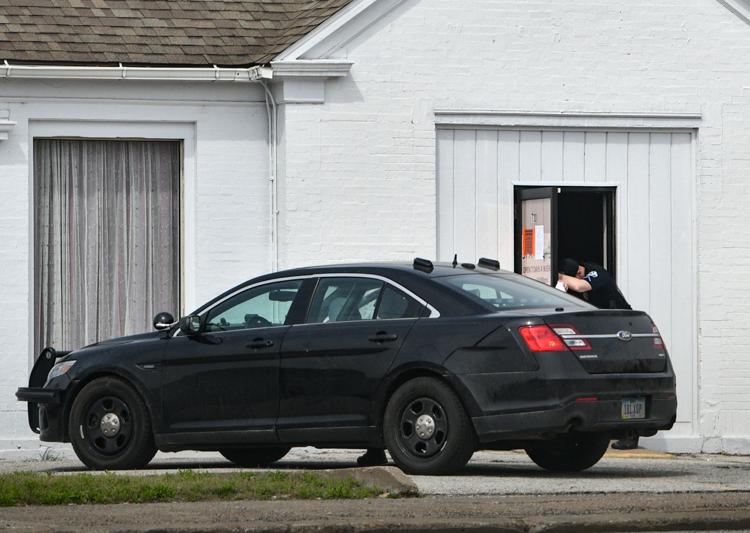 041619-qct-qca-bigstory-010a.JPG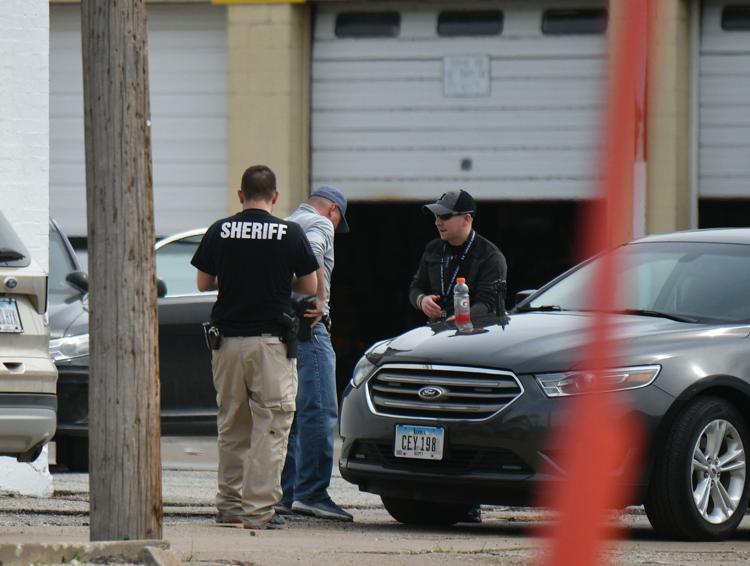 041619-qct-qca-bigstory-001a.JPG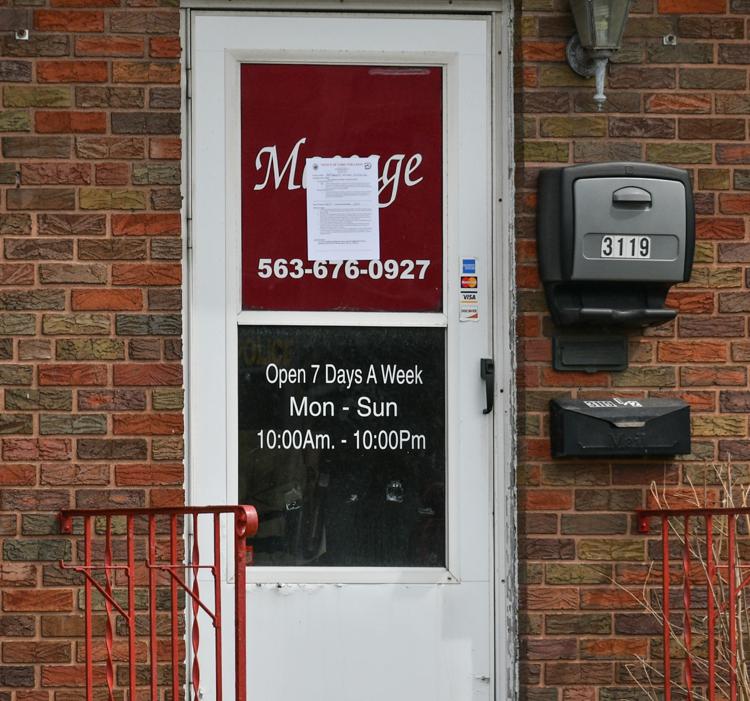 041619-qct-qca-bigstory-008a.JPG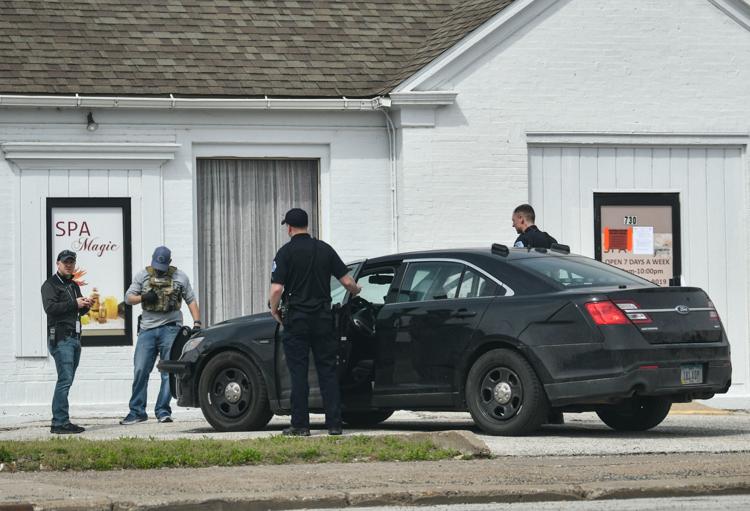 042919-qct-bigstory-massage-013a.JPG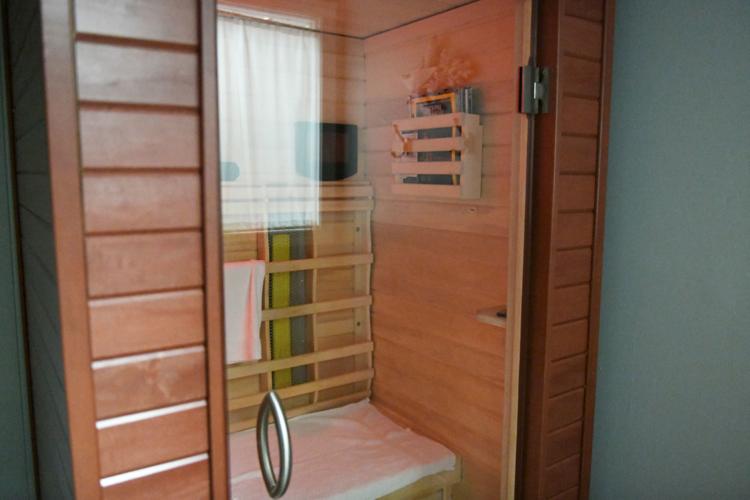 042919-qct-bigstory-massage-014a.JPG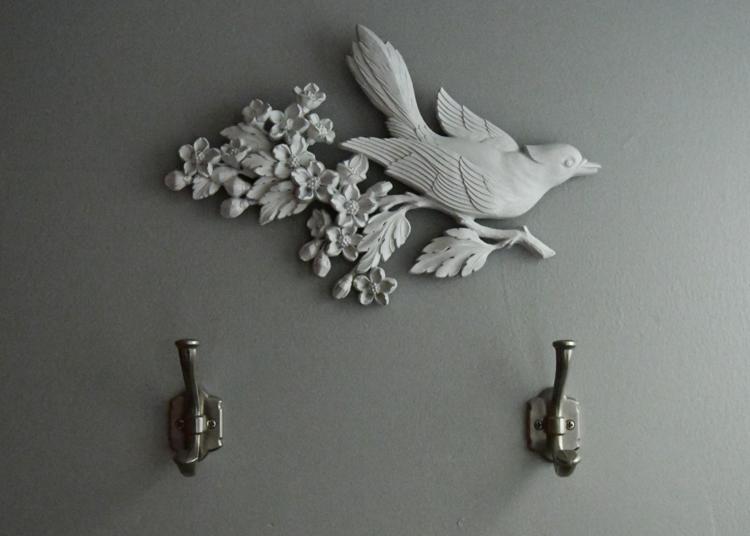 042919-qct-bigstory-massage-006a.JPG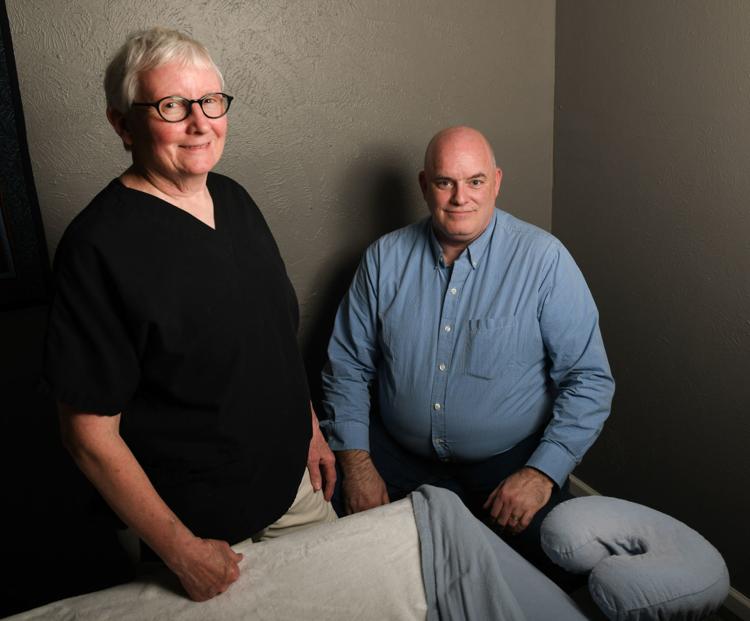 042919-qct-bigstory-massage-018a.JPG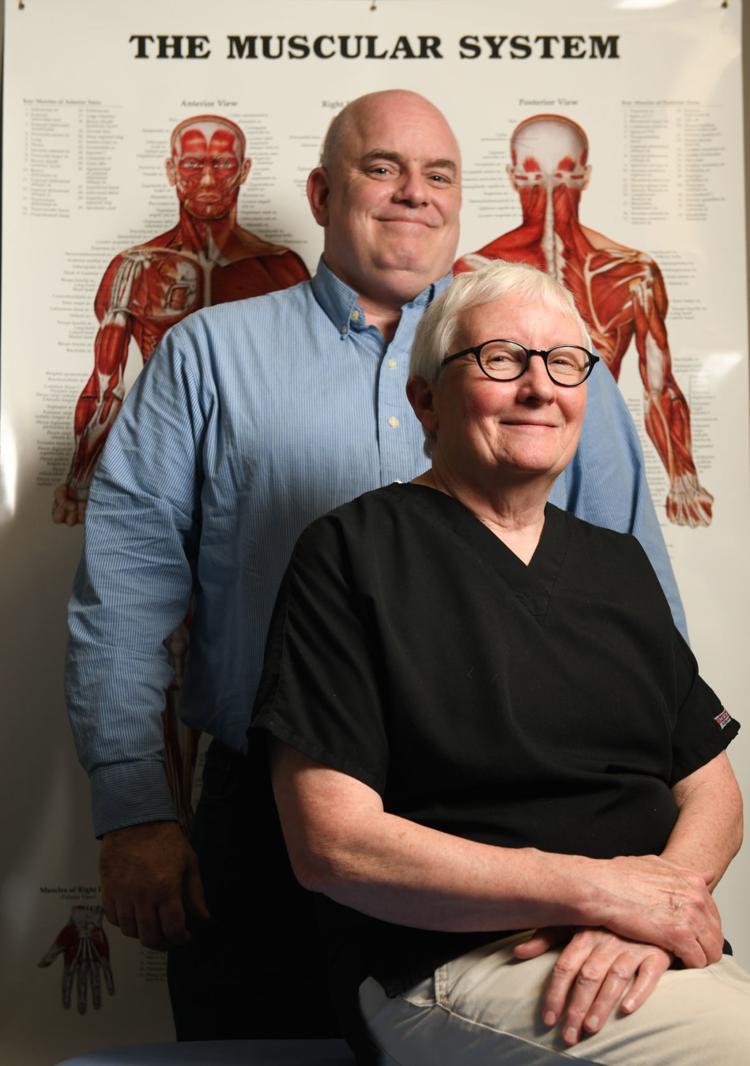 042919-qct-bigstory-massage-010a.JPG
042919-qct-bigstory-massage-008a.JPG