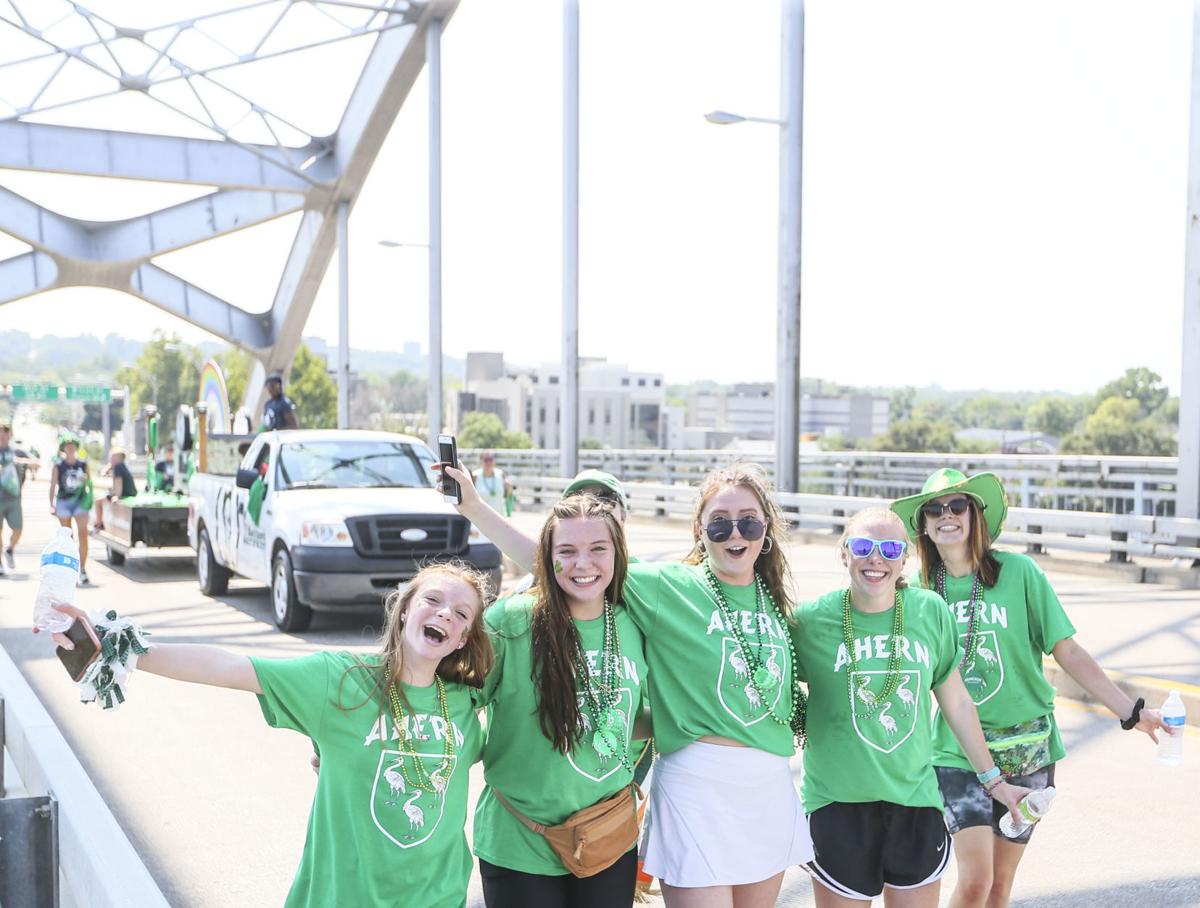 After two years of canceled and postponed parades, the St. Patrick Society's Grand Parade XXXVI will march from Rock Island to Davenport on March 12. 
The parade will set off at 11:30 a.m. from 4th Avenue and 23rd Street in Rock Island, traverse downtown then head over the Centennial Bridge. Floats and marching groups will travel through downtown Davenport starting at W. 3rd Street, ending at the RiverCenter at E. 3rd and Perry Streets. 
The St. Patrick Society encourages family walking units and floats to sign up for the parade and are interested in groups wanting to showcase their Irish heritage and the spirit of St. Patrick. 
River Bend Food Bank will walk ahead of the parade, gathering monetary donations. 
Celebrations include more than just the parade. Before the parade, Mass will be held at 10 a.m. at St. Mary's, 2204 4th Ave., Rock Island. Once the parade has concluded, the party will move inside the RiverCenter for the Post-Parade Bash from 1 to 4 p.m. 
The Gathering of the Clan Luncheon will be held on March 11 at the RiverCenter, where the Grand Marshal, Irish Mother of the Year, and 2022 Scholarship recipient will be introduced. 
For more information visit the St. Patrick Society website.