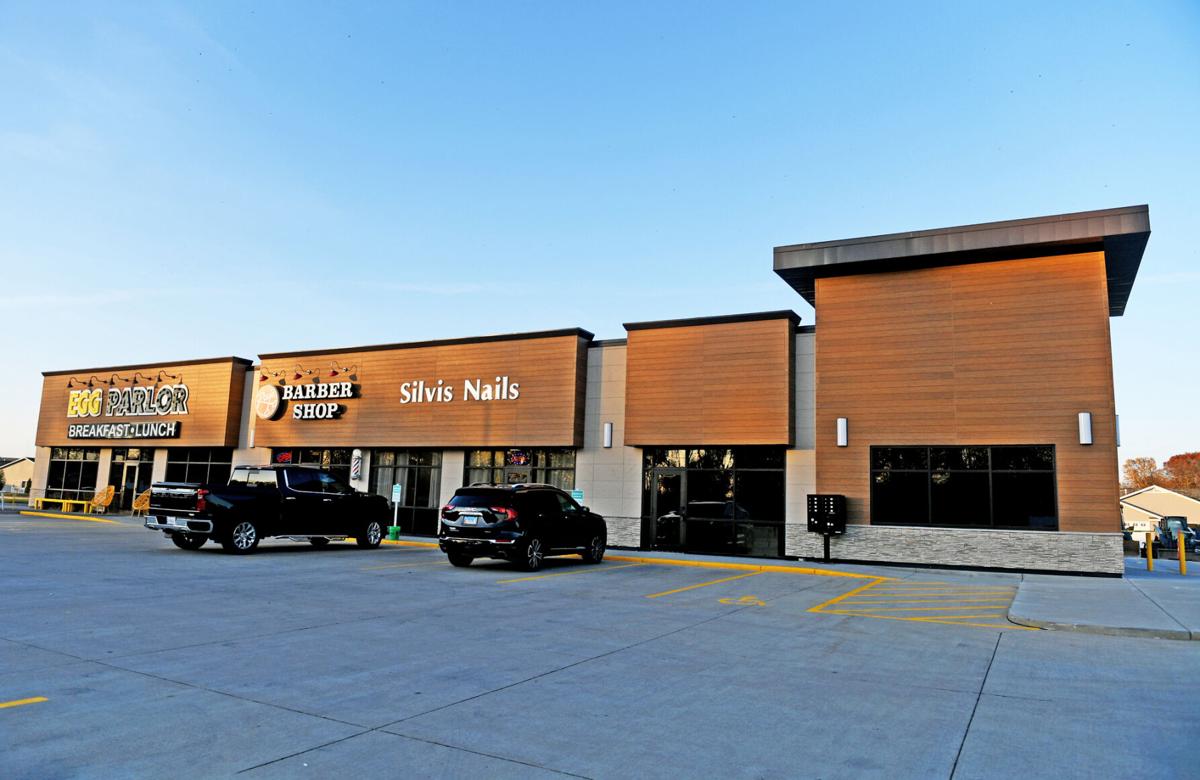 SILVIS — Silvis will be adding three businesses and seeing a fourth expand in the coming year, based on Wednesday's City Council approval of four economic development agreements. 
City Administrator Jim Grafton sees it as a nice step forward, especially when cast against the challenge the pandemic has presented most cities.
The four businesses are Chief's Restaurant in the former Pauper's Den, a new farmer's market and Jokers Chassis (moving from Colona) and Godfather's Pizza, moving from East Moline.
"That's the cool thing about this, we are out slugging away, trying to deal with COVID, the governor mandates and just the potential civic unrest," Grafton said. "Here we have on our agenda four viable development agreements of businesses wanting to expand or start up in our city. I think that's big news.
"We are still able to get businesses motivated, encouraged and confident to keep moving forward."
Here's a look at the four businesses and their agreements with the city:
Farmers Market 
Silvis is providing a farmers market, owned by Elena and Efren Sosa, a $50,000 forgivable loan over a 5-year period. For it, they will put up four greenhouses, a seed shop and a parking area. "That will be a seasonal farmers market that's going to provide flower and vegetables, but all grown right here in Silvis," Grafton said.
The Farmers' Market will be located across the street from Anchor Lumber on about the 1500 block of 1st Avenue.
11th Hour Restaurant
The 11th Hour Restaurant, formerly Chiefs and the Pauper's Den at Crosstown Avenue and 18th Street, will be extensively remodeled, possibly by this summer.
Godfather's Pizza
Godfather's Pizza, the longtime former East Moline eatery, is moving to the strip mall next to Silvis Nails on Avenue of the Cities. The complex includes Silvis Nails, Ray's Barber Shop and The Egg Parlor. It will be the fourth tenant in the building and will fill it.
Godfathers is receiving a $50,000 interest-free loan from Silvis for five years and the city will assist the business with its rent for three years.
"I think it's a great deal," Grafton said. "His lease expired in East Moline. He wanted to do something new and he had his eye on that site. We have been talking to Andy Furman, the owner, for more than a year. He was able to come to terms with the landlord. He is excited to come up with a new floor plan, and he will have a drive-up, which he didn't have before. We are pretty excited about it."
Jokers Chassis
Jokers Chassis started in a garage in Colona. Now, it will have its own home at 1117-1st Street, Silvis. At one time, the city had planned on turning this site into a dog park. The city acquired the property for unpaid taxes.
Joker's Chassis builds race cars, such as modified race cars, anywhere from the chassis part up to the engine.
"They are independent and kind of scratched their way up and have been to some high profile races and got the attention of some of the bigger race car companies," Grafton said. "They have a product that is desired out in the market. They approached us. They wanted to expand their business into a free-standing unit, and so we were able to find a site for them.
"It's a five-year agreement that we're basically giving them the land, which did not cost the city much in the first place because we acquired it through unpaid taxes.
"We will have another business that will be paying property taxes in our city."
The addition of the four businesses amount to a big win for Silvis, Grafton indicated.
"What's exciting about it is the fact that tough times open up opportunities for others," Grafton said. "And this is a variety of different projects that we are bringing to town.
"That's what it's all about, if we can provide a variety of projects, then it just fills in some of the empty spots in our city, which we are running out of."