SILVIS — Electricity provided by an array of solar panels contained in three-quarters of an acre soon will power the relatively new Silvis Police Department building.
The solar panels are being built just east of the 3-year-old, $2.5 million facility on the corner of Hospital Road and Illini Drive. The panels have a pivoting head that follows the sun and are the first of their kind in Rock Island County, according to Silvis officials.
The move to solar energy, which could happen sometime in February or early March, is being helped by December's and early January's unusually mild weather, City Administrator Jim Grafton said.
When the solar array is done, it will be another step in the green direction for Silvis.
"It's all about running our city more efficiently," Grafton said. "And this is just another way we can do that; it's just another way we keep our costs down."
The cost of constructing the solar array is about $355,000, but that is being paid for by investor Ben Estep, who is the owner/developer of the approximately 70-acre Hynd Farm property where the police station is located.
Estep has an agreement with Simpleray out of Fairfield, Iowa, which is building the array. Estep will make the investment but also get to take advantage of the tax credits, Grafton said. The only cost to the city will be paying for the energy generated by the solar panels.
The impetus to add the solar array came from Aderman Joshua Dyer, Ward 4, who uses solar energy at his Silvis home.
Illinois' Future Energy Jobs Act, which was passed in late 2016, provides incentives for cities and citizens who use solar power, Dyer said.
"That kind of system will reduce our carbon footprint and help the environment a lot," added Dyer, who is a professor of physics and engineering at Augustana College in Rock Island.
"Given the financial incentives, it is also going to help us save money over just purchasing our power from MidAmerican Energy as well." he added. "It will lower the city's overall expenses for power."
Grafton estimated the city will realize about $5,000 in utility savings per year.
Because of the many uncertainties about solar energy's cost in the future, Silvis entered into a 25-year agreement with the developer.
"We have worked out a cost per kilowatt hour over the term of that agreement so that we would be guaranteed a cost per kilowatt hour," Grafton said. "Over the course of 25 years, nobody really knows what the prices are going to be, the cost per kilowatt, so we used a very conservative escalator that the rate would go up 1.5% per year over the next 25 years."
"We are just using our best-guess estimates on our future savings," Grafton said, before noting another precaution. "What we built into the agreement is a buy-out provision after eight years that say, city council says we really don't want to stay in this agreement, we are going to buy out the investor (Estep) and own it 100%. I think we covered all our bases."
City officials also spoke with five providers and other communities that have invested in solar energy, Grafton said.
The city also stipulated that solar panels would not be placed on top of the building.
One of the reasons for that is that the nearly 10,500-square-foot facility would need about three times the area of the roof to add the panels needed. Plus, there would be additional costs every time the roof needed to be replaced or repaired.
For Silvis, it's another progressive step in a city that's becoming known for them, Grafton said.
"It was the right time," he said. "We've always been trying to be progressive and look for other ways for going green in our city."
The city started a recycling program about 10 years ago. It also has tried small electric vehicles, and over a period of eight years, it collected more than 80,000 pounds of electronics to be recycled.
"In this situation, there's no risk to the city, and it's not a huge amount of savings, but it is a savings that we will realize," Grafton said.
Estep's investment in buying the equipment will be paid off in about eight years, and he makes a profit after that. The developer makes his money by Silvis paying him for the energy produced at a previously agreed upon price.
"It was a complicated proposal with a lot of moving parts and many variables that we had to sort out so that we did not put the city at risk, and we would realize some kind of savings over the life of that agreement," Grafton summarized.
Silvis also worked with the developer to add a few environmental tweaks, Dyer said.
"It's not going to just be a solar array," he said. "We've also got it scheduled to be a bee-butterfly pollinator habitat.
"We are trying to fuse together some good practices, again not only trying to reduce carbon footprint, but anybody who has a garden or is doing that farming in the vicinity of it, all the studies have shown that you get a higher yield by having more pollinators in the area."
Ultimately, it can attract environmentally conscious people to Silvis, Dyer said.
"I just hope it will serve as a good attractor for people who are environmentally conscious to our community," he said.
013020-qc-nws-silvissolar-001a.jpg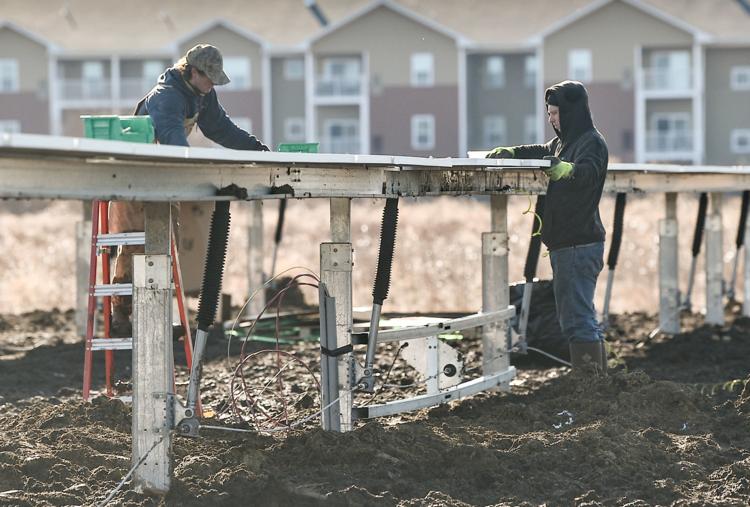 013020-qc-nws-silvissolar-014a.jpg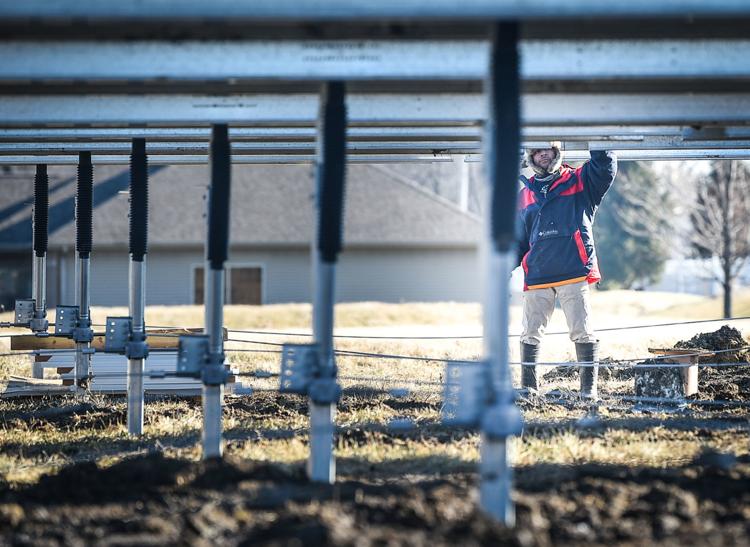 013020-qc-nws-silvissolar-030a.jpg
013020-qc-nws-silvissolar-025a.jpg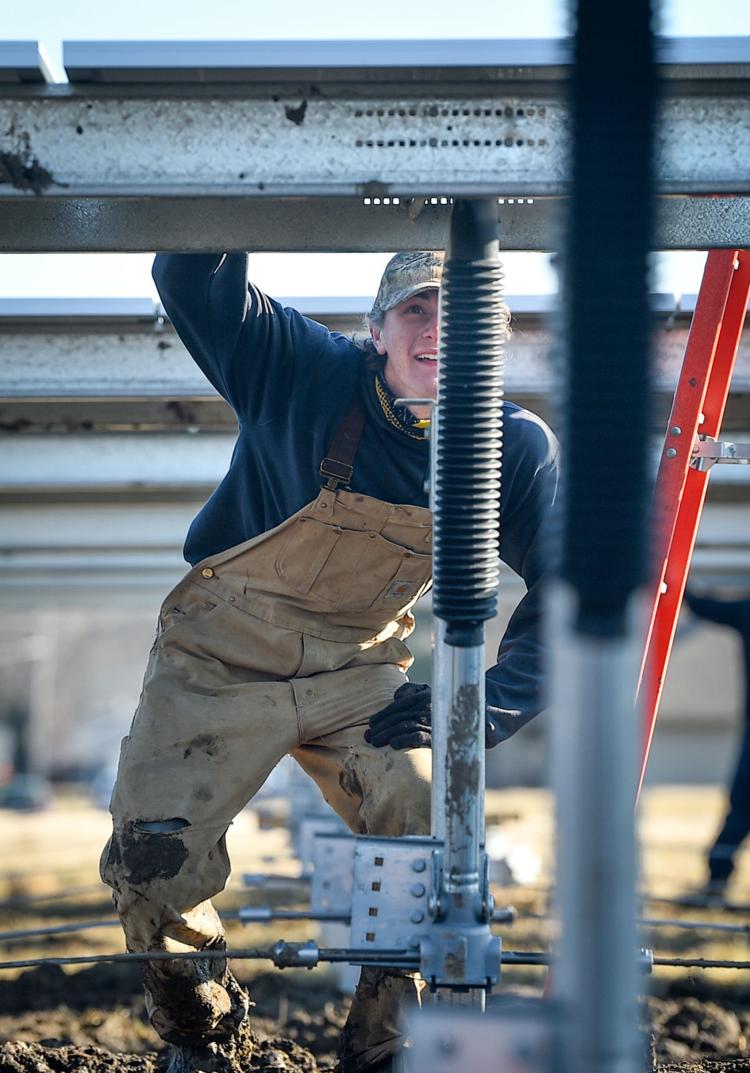 013020-qc-nws-silvissolar-027a.jpg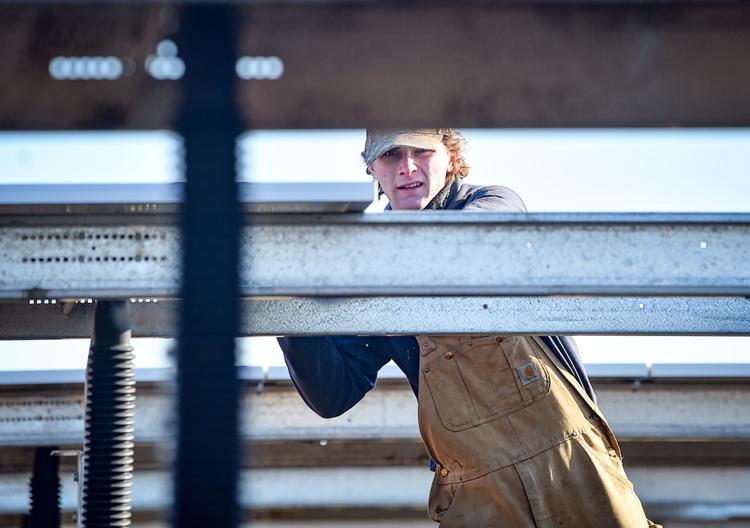 013020-qc-nws-silvissolar-021a.jpg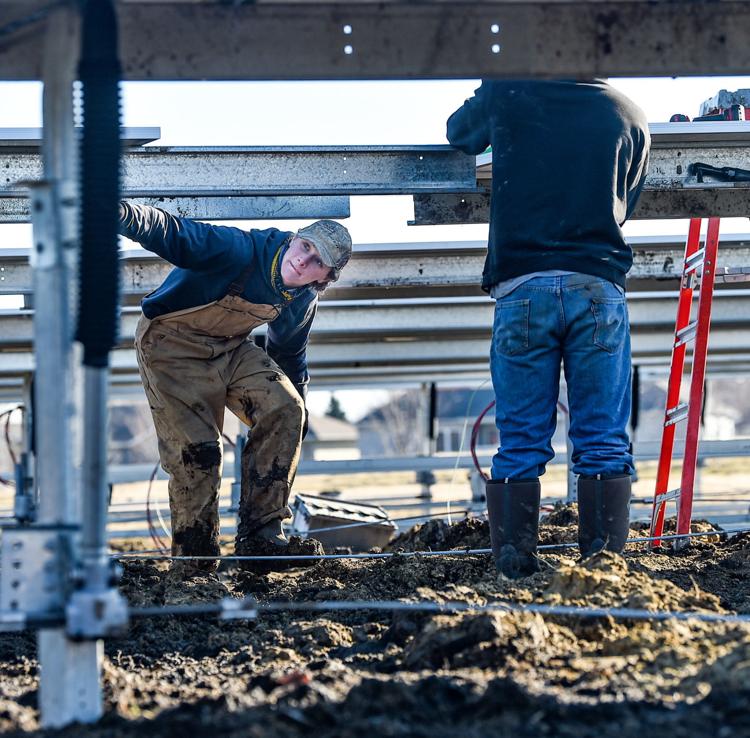 013020-qc-nws-silvissolar-008a.jpg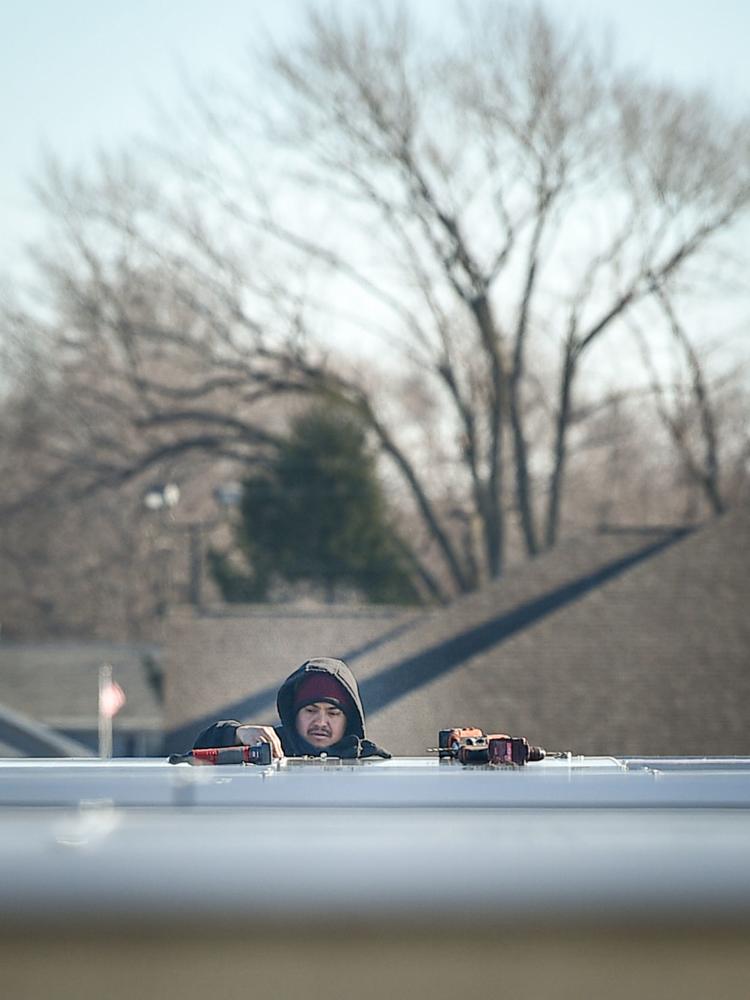 013020-qc-nws-silvissolar-020a.jpg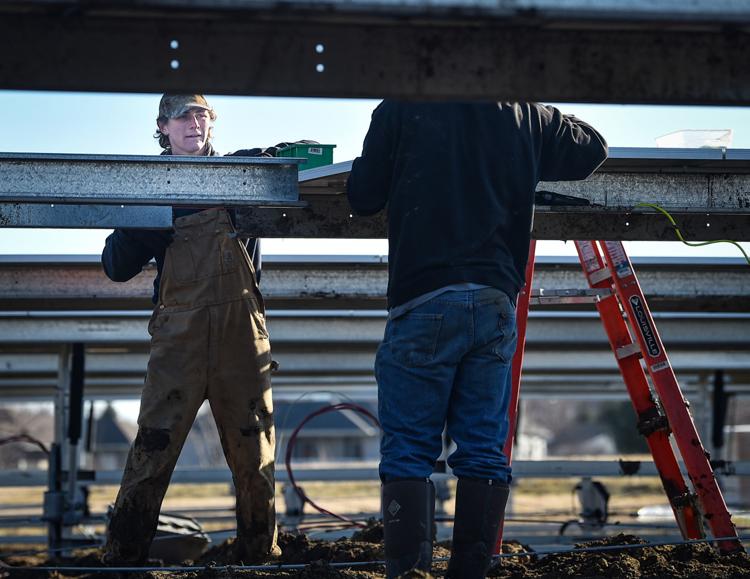 013020-qc-nws-silvissolar-009a.jpg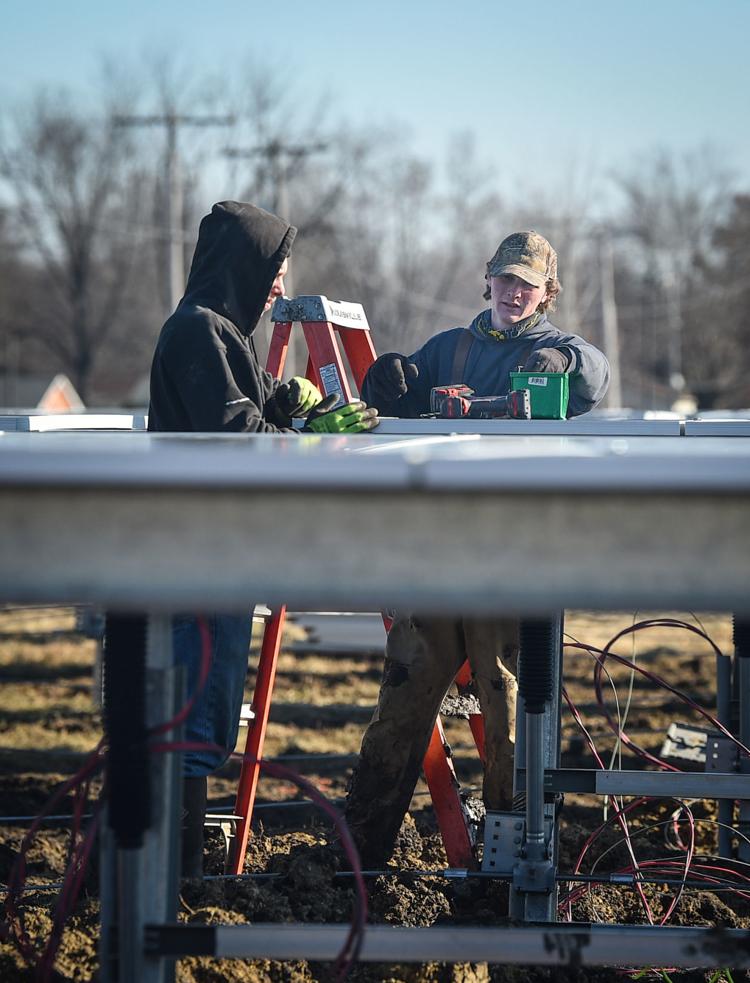 013020-qc-nws-silvissolar-013a.jpg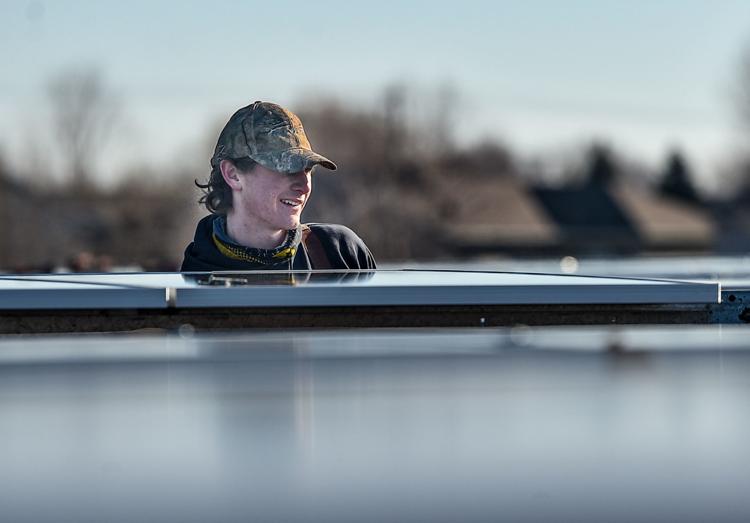 013020-qc-nws-silvissolar-004a.jpg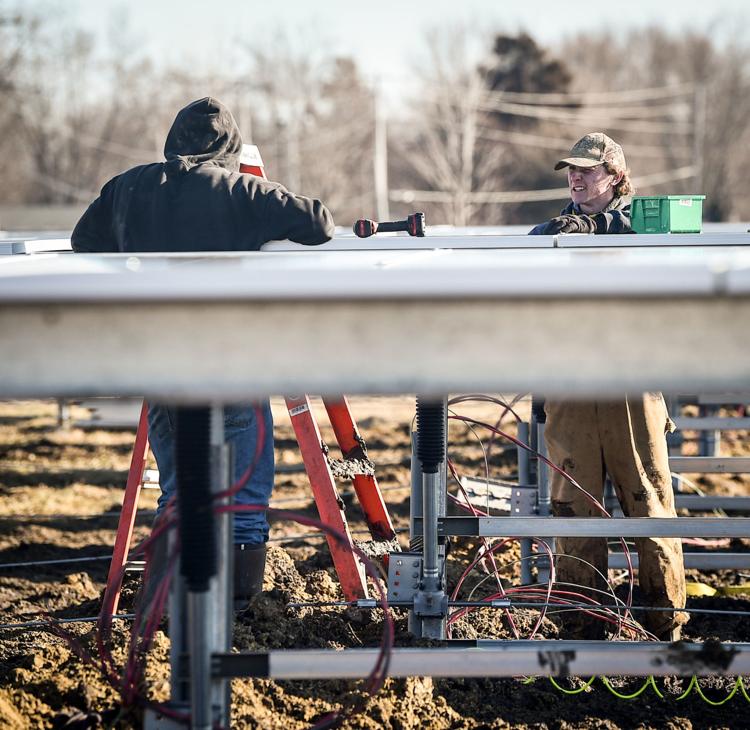 Get local news delivered to your inbox!
Subscribe to our Daily Headlines newsletter.