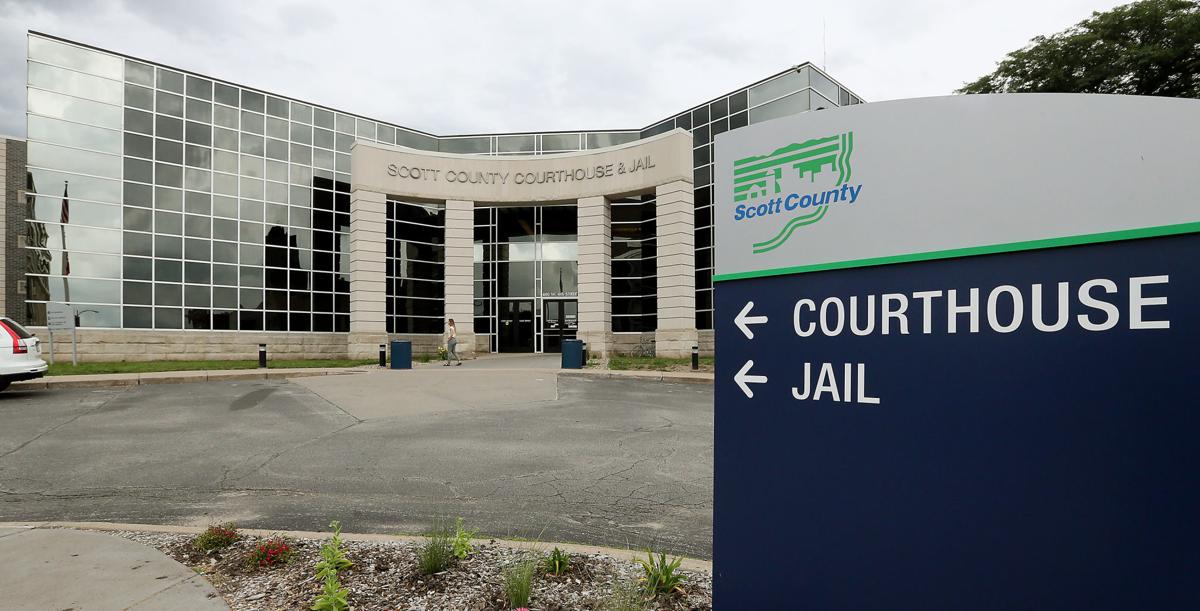 Tamara Riojas heard a sound before she saved a life Aug. 13.
"There was the sound of a food tray hitting the floor," said Riojas, a corrections officer in the Scott County Jail. "A new arrest was eating dinner and he had stood up and it was obvious he was choking.
"I remember it was 6:40 p.m. and I was on my second day back from vacation. And I remember thinking 'Oh no. Here we go.'"
The 20-year veteran was recognized with the sheriff's department's Life Saving Award Thursday for successfully performing the Heimlich maneuver on the jail inmate.
Scott County Sheriff Tim Lane said Life Saving Awards are rare "but important."
You have free articles remaining.
"I've been in law enforcement for 30 years and I've never saved a life," Lane said during a short ceremony that honored Riojas. "This award says a lot about the men and women who work in this department.
"It affirms that we are here to protect people."
Nick Aleksiejczyk was one of the sheriff's deputies who was in the jail the day the Riojas saved the inmate's life, and he witnessed her efforts to stop the choking.
He also was on hand Thursday. The 13-year veteran was promoted to Jail Sergeant.
"A small part of that night is kind of a funny memory," Aleksiejczyk told those gathered in department's conference room. "The call went up in the jail and we all went rushing in and there was officer Riojas with her arms around an inmate. Usually, that's a really bad sign.
"But this time, it was for something good. That was something to see, to see her working on this guy that was bigger than her. Know she saved his life means a lot."
Aleksiejczyk has been a Field Training Officer for much of his time at the jail and was selected to be a part of a group responsible for rebuilding the jail's training program.