ROCK ISLAND — Many prayers for nicer, warmer weather probably were said Sunday by people attending the RV, Camping and Travel Show at the QCCA Expo Center, 2621 4th Ave.
Camping World general manager Doug Bahls said his Davenport company was attending the Expo Center event for the first time, and business was going strong.
The company decided to get involved in the annual event because staff members had heard that it draws 15,000 people during its three-day run, Bahls said.
"Sounds like attendance is up," he said. "It's sunny and 70 in here. ... People have been suffering a lot of cabin fever."
He had 14 salespeople on hand Saturday at the Expo Center, and he had to send many of them back to his Davenport showroom to handle all the sales they were making.
"People were coming to this show, then going to our store to buy," Bahls said. "It's been good. We have a total of 111 RVs, including 17 of ours here."
Units on display during the show ranged from Class C motorhomes to smaller units that can be towed by any type of car, show director Rob Junker said.
"We also have 50 other vendors, ranging from RV Swag selling accessories, to camping resources where you can bring RVs in, to candy people, snack people, insurance agents, and our sponsors for show, the Electric Doctor, selling generators and equipment," Junker said.
He has overseen this show and other events for the last nine years as Expo Center director.
Over the years, he's seen trailers getting bigger and better. Many now feature Wi-Fi connections and other comforts to cater to customers, he said.
At the show, barbecue experts led special seminars demonstrating and teaching the cooking methods they employ.
"About three years ago, we also got big bounce houses set up for kids to go into, and let parents look at RVs," Junker said.
Stephanie and Brandon Bohnert of Milan and their kids — Grace, 11, Emma, 8, and Hudson, 5 — were window-shopping for a new camper.
"We just got into camping," Stephanie Bohnert said. "We started with a pop-up camper, so we're just checking everything out for fun. It's really fun to check everything out."
Brandon Bohnert said his favorite was a Durango Gold, but he realized the family would need to spend a lot of savings to afford it.
Tim O'Leary, Davenport, helped his son, Victor, prepare for the rugged outdoors by buying him a coonskin cap. His son proudly wore the cap to top off a T. rex shirt he was wearing.
Bank representatives were on hand to discuss funding options, and different resorts offered places to take new units camping, such as Shady Lakes, Sunset Lakes, or O'Connell Yogi Bear Campgrounds.
Geneseo Campground owners Sheila and Bob Thompson even treated people to an impromptu concert on the hammered dulcimer and other string instruments, offering a sample of acoustic jams they perform for campers.
Units for prospective customers and people who were only window-shopping included all sorts of models, including Keystone, Jayco, Winnebago, Starcraft, Air Stream, Coachman, and Kodiak.
Show-goers were able to satisfy their sweet tooth by ordering some Girl Scout cookies or sampling some goodies from IB Sweet the Candy Man, the Ultimate Chocolates store at NorthPark Mall in Davenport, and the Almond Hut in Aledo.
022419-mda-nws-rvcamping-01.jpg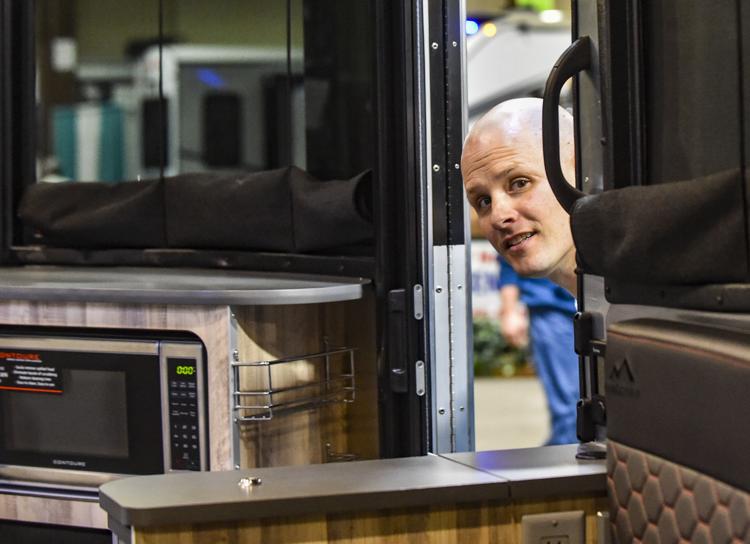 022419-mda-nws-rvcamping-02.jpg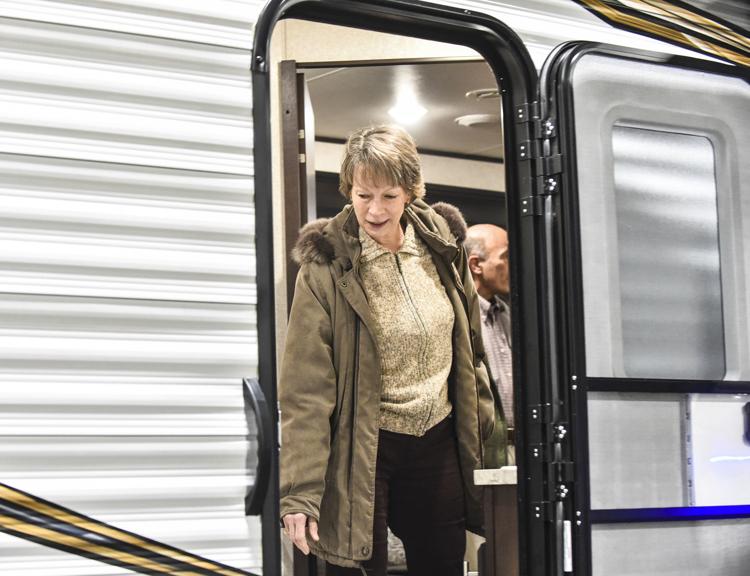 022419-mda-nws-rvcamping-03.jpg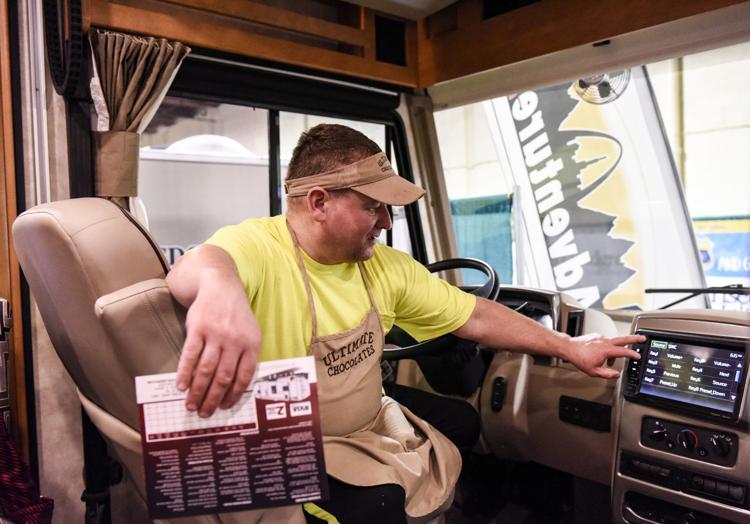 022419-mda-nws-rvcamping-04.jpg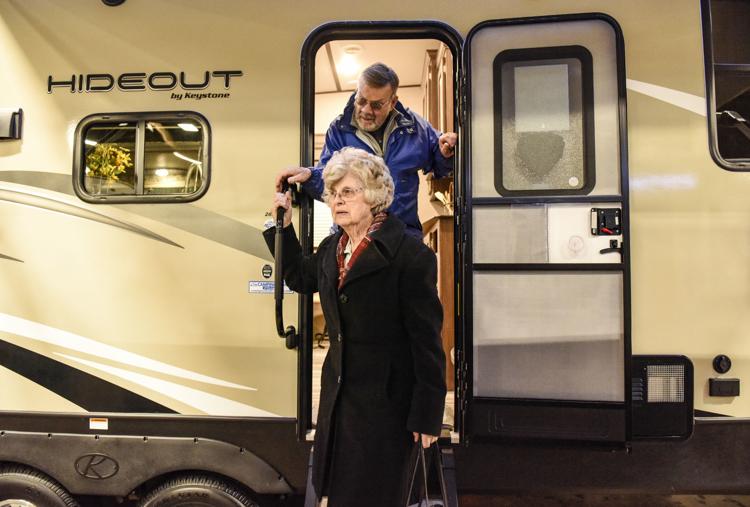 022419-mda-nws-rvcamping-06.jpg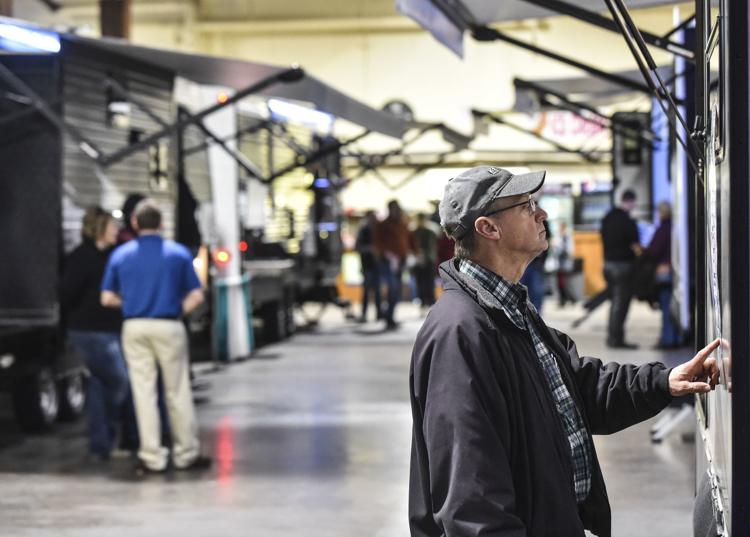 022419-mda-nws-rvcamping-07.jpg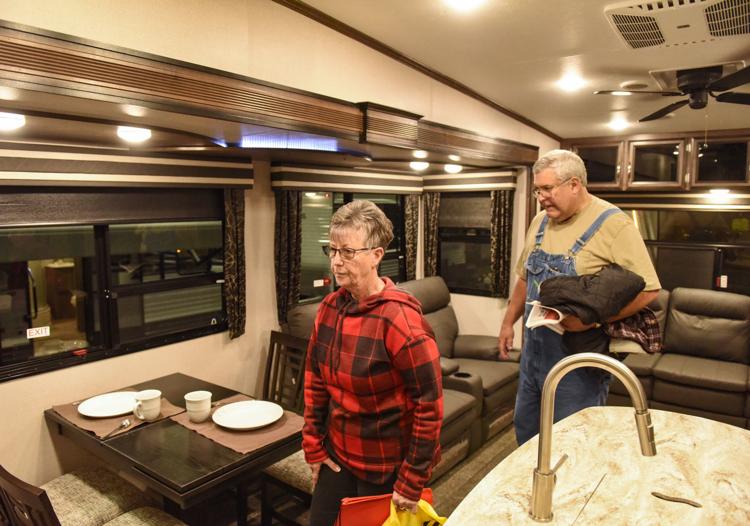 022419-mda-nws-rvcamping-08.jpg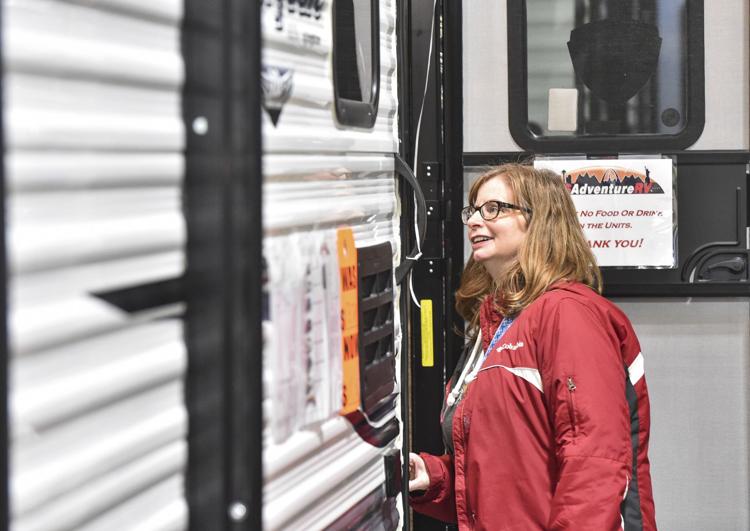 022419-mda-nws-rvcamping-09.jpg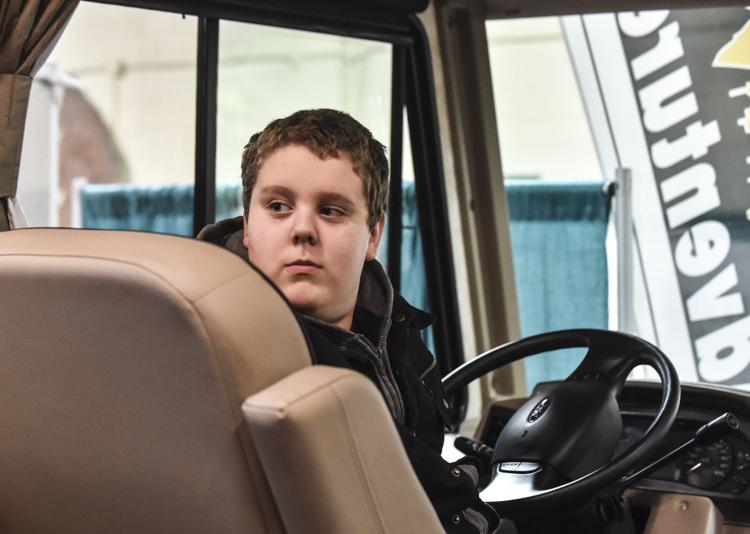 022419-mda-nws-rvcamping-10.jpg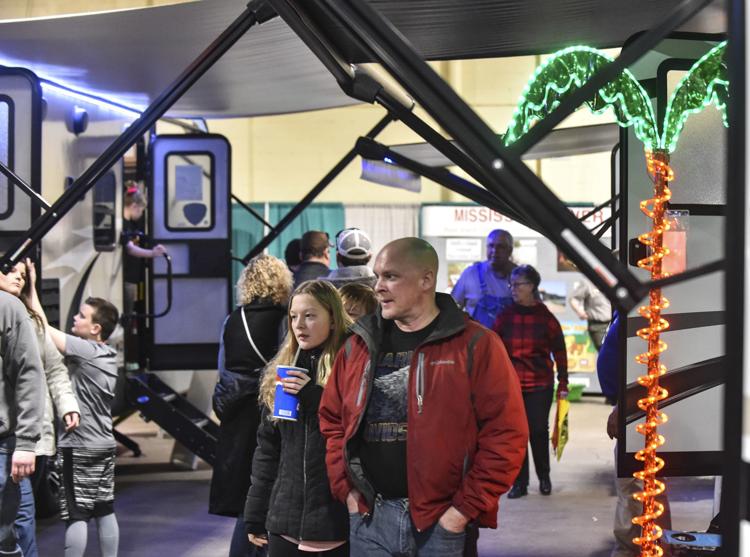 022419-mda-nws-rvcamping-11.jpg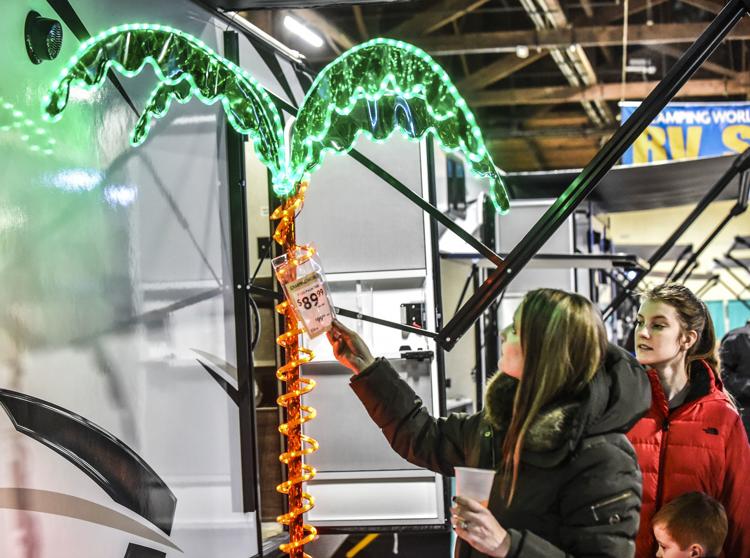 022419-mda-nws-rvcamping-12.jpg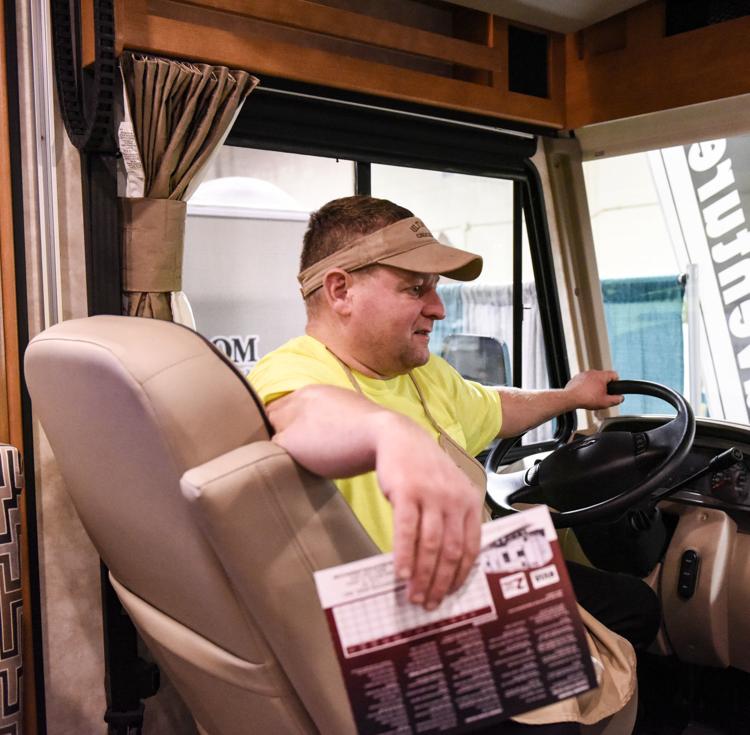 022419-mda-nws-rvcamping-13.jpg
022419-mda-nws-rvcamping-14.jpg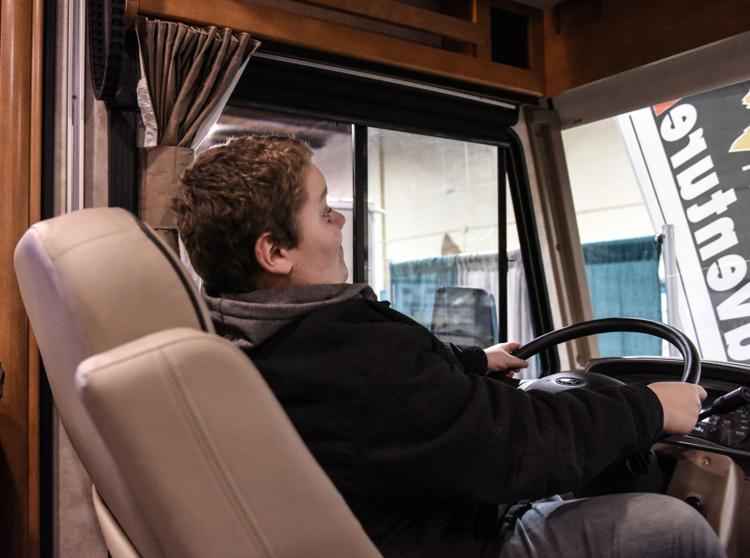 022419-mda-nws-rvcamping-15.jpg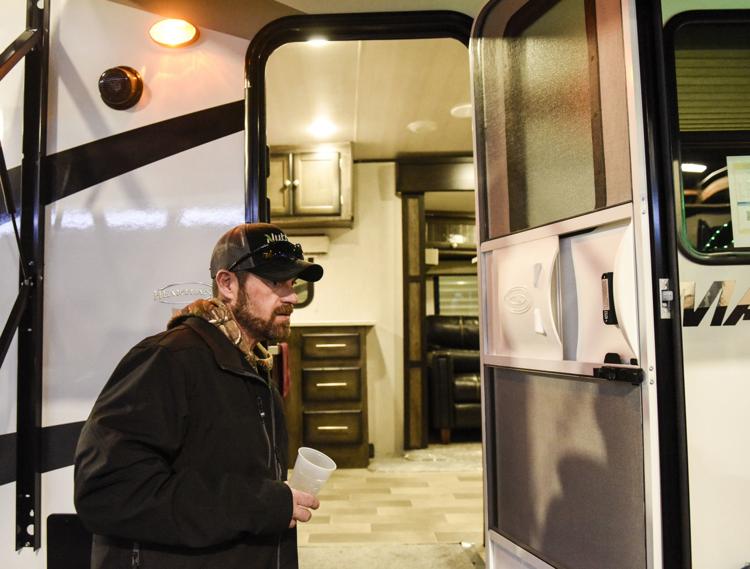 022419-mda-nws-rvcamping-16.jpg