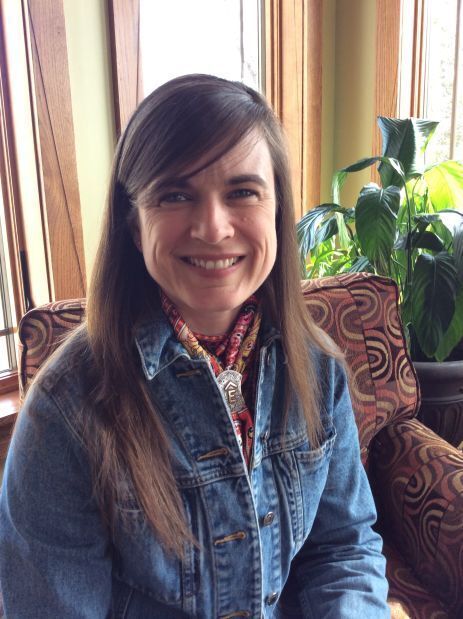 Harvest is progressing here on the farm – in between the rain showers. It has been a bit of a frustrating week because of the hit or miss showers and damp days. Robb has been able to get some harvesting done, but not nearly as much as he would have hoped. When it started raining Saturday night/Sunday morning, we had 50 acres of soybeans left to harvest. So close! Now we'll wait for the weather to dry up a bit so that we can get back to work and finish up the soybeans. Then we will move back to corn harvest.
We are doing something a little different this year with the soybeans – we are bagging some of them for short term storage. You may remember that we have grown non-GMO soybeans for a couple years now because there is a special premium on the price on top of what we would get for regular GMO soybeans. For the last few years, this has allowed us to make a very small profit, while regular GMO soybeans price probably wouldn't have. Of course, this year the regular soybean price has exceeded our premium for non-GMO, but oh well…
Anyway, because they are a special crop, the elevator only wants them at a specific time. These cannot be mixed with regular GMO beans at the elevator, so they are only received on a special day or two, when they clean out their system completely of all residual beans and have a special barge brought in to load with the non-GMO beans. As a result, we have to store the soybeans until they call us to deliver. In a normal year this has worked for us to fill our bins and wait. However, because of the strangely early harvest this year, we ended up with corn still stored in our small bin which we cannot deliver yet for our contract, and the big bin is completely full of soybeans. We still have a lot of beans that we had to store until delivery date next month. After some research, Robb decided to go ahead and hire someone to bag the beans.
This process uses one of the long white silage bags or tubes that you may see full of silage on cattle farms. Instead of filling it with chopped corn or hay, we filled it with dry soybeans. This is not a long-term storage solution, because there isn't any ventilation through the bag, but it will allow us to hold the beans for a period of time until we can deliver them. The whole idea makes me a little nervous because I imagine the bag splitting, or the beans getting mold in them, but I do have a tendency to be nervous about some new things.We hope this works, because there's a lot of money sitting in that plastic tube out there in the field!
Besides the ongoing harvest process, we did get our new baby pigs delivered to fill up the barns. That makes for lots of chores, of course, as the babies need to be checked often and watched very closely for any illnesses starting to develop. They will also get vaccinated, and get special feed, and we have to watch the temperatures extra closely. The cows are out on pasture and once again have plenty of water to drink without us having to haul it to them. The rabbits are doing well, and we continue to have babies born, and my oldest son's 4-H heifers are growing well in the feedlot with the help of a little silage that we put up this summer. All in all, things are going well here on the farm.