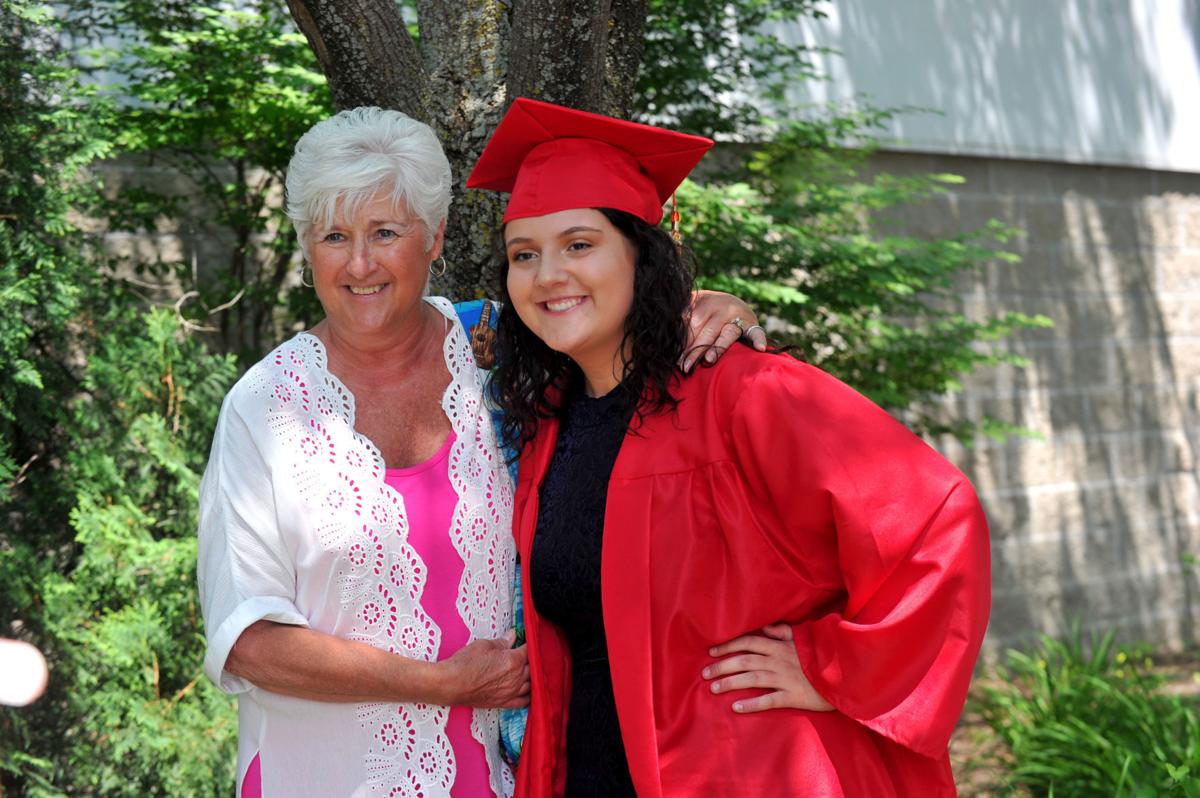 MOLINE — Blue skies and bright sunshine set the perfect tone Saturday for Rock Island High School's graduation ceremony.
Outside of the TaxSlayer Center, families gathered for last-minute chats before graduates hurried inside for the main event, their strikingly red gowns flaring behind them in the breeze.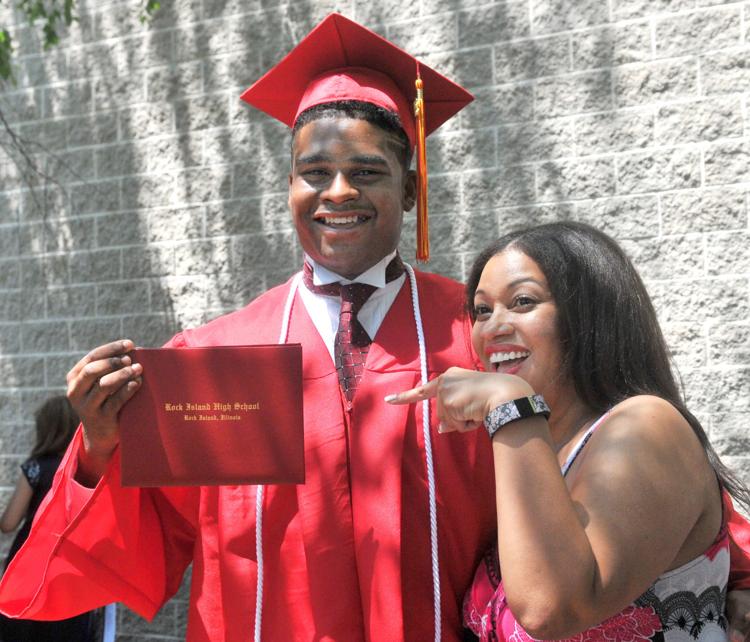 Soon, "Pomp and Circumstance" flowed from Rocky's concert band's instruments as graduates slowly trickled into the room. Hundreds of their friends and family members stood in the lower and upper bowls, cheering, clapping and snapping photos.
When RIHS principal Eric Moore took the podium, he was greeted with whistles, cheers and applause.
"We have much to celebrate," he said.
Of Rocky's 371 graduates, Moore said, 235 have been accepted into colleges or technical schools, and nine will go on to serve in the military.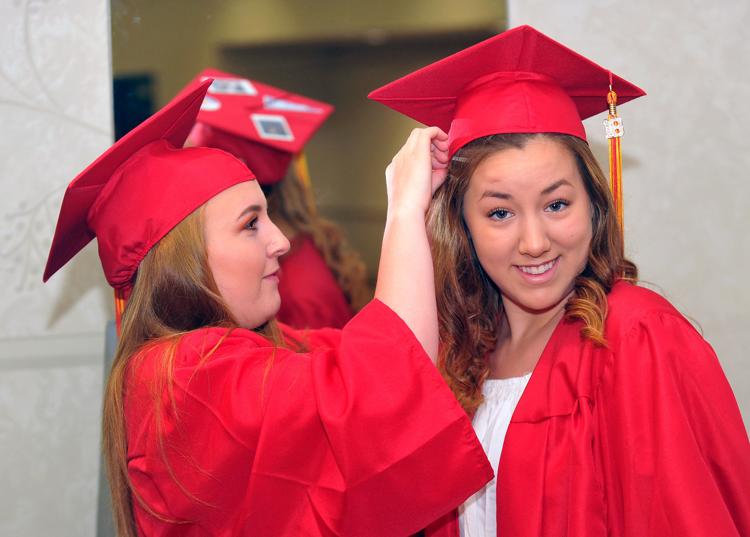 The graduates have received more than $3.3 million dollars in college scholarships and counting, said school board president Linda Dothard.
Dothard congratulated this year's Rocky and Thurgood Marshall Learning Center graduates, as well as their friends and families. "These people have been a part of the cast that has helped students become successful," she said.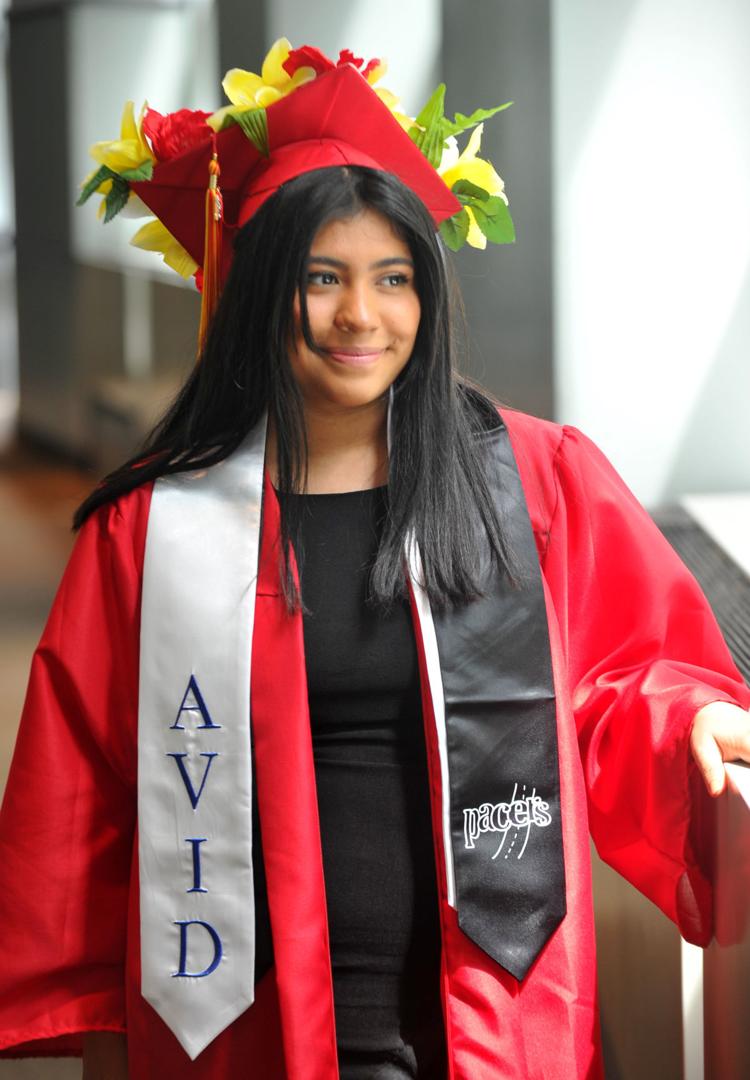 "Success can be defined in many ways," she said. "In your lifetime, there will be people who will try to define who you are, whether you are successful or not successful, and whether you live up to their standards of what they deem successful," Dothard said. "Always keep in mind, only you can define what success is for you."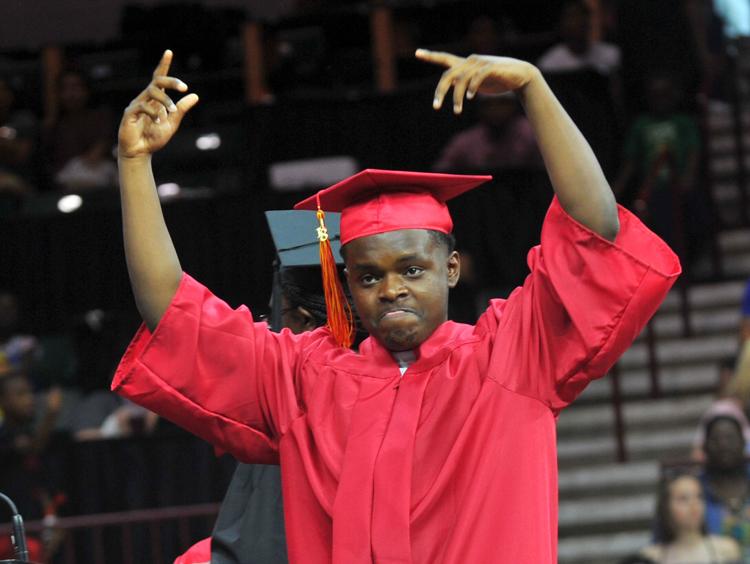 Performances by the high school's concert band and chamber singers punctuated the event. Two students also addressed their classmates, encouraging moments of reflection on the past and excitement for the future.
"Rocky has offered us some of our most marvelous years and bright moments," said Kieran Benson. "Our aspirations will drive us into an unlimited tomorrow where we will not only experience, explore and examine the world, but also change it, because before me, there are doctors, lawyers, teachers, nurses; there are activists, artists, electricians, politicians. Before me are the people whose ambitions will influence the blisteringly bright future that lies ahead."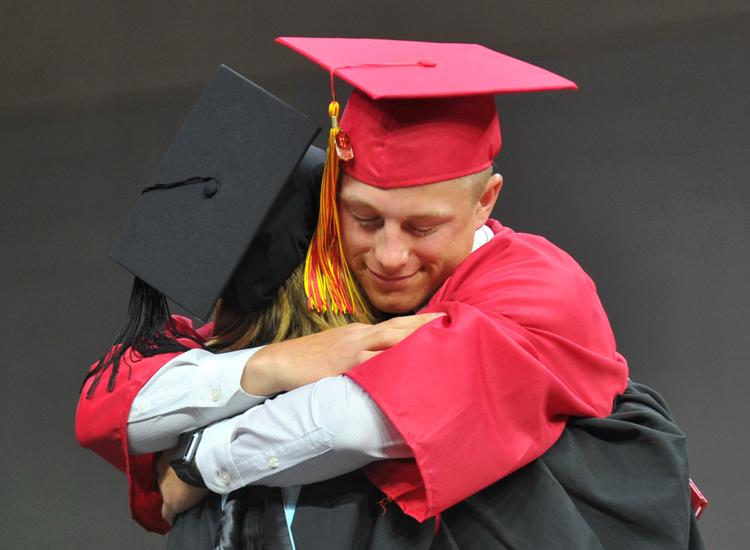 As the class prepared embark on their futures, Benson said, "Let us remember Rocky because it is where we came from, and I am especially proud of that."
Jada Veasey began her address with lyrics from the high school's "Alma Mater": "Tho' the future years may part us, still together now. Faith and love to old Rock Island evermore we vow."
While students have sung the song numerous times over the years, she said, "up until now, it's been hard to truly appreciate what the words really mean."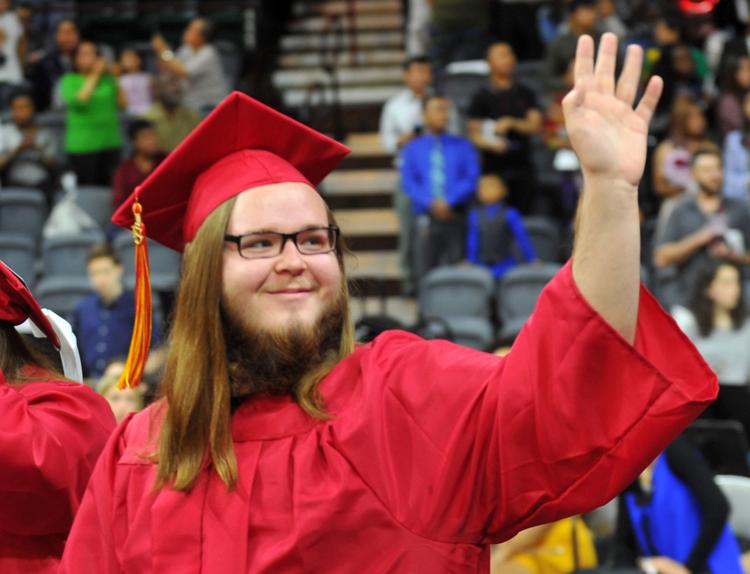 Moving on to the "real world" is "a hard concept to grasp," she said, "even if we've been planning our futures for years. Perhaps nothing else expresses the complicated emotions that we are feeling right now as well as our 'Alma Mater' does."
She urged her classmates to "appreciate these last moments together here, at graduation. Look to your left, and then look to your right. We don't know where our paths will lead us, but we should feel grateful for these moments we're sharing right now," she said.
"May we always be proud of our pride, always keep it classy, and never forget where we come from."
Get local news delivered to your inbox!
Subscribe to our Daily Headlines newsletter.