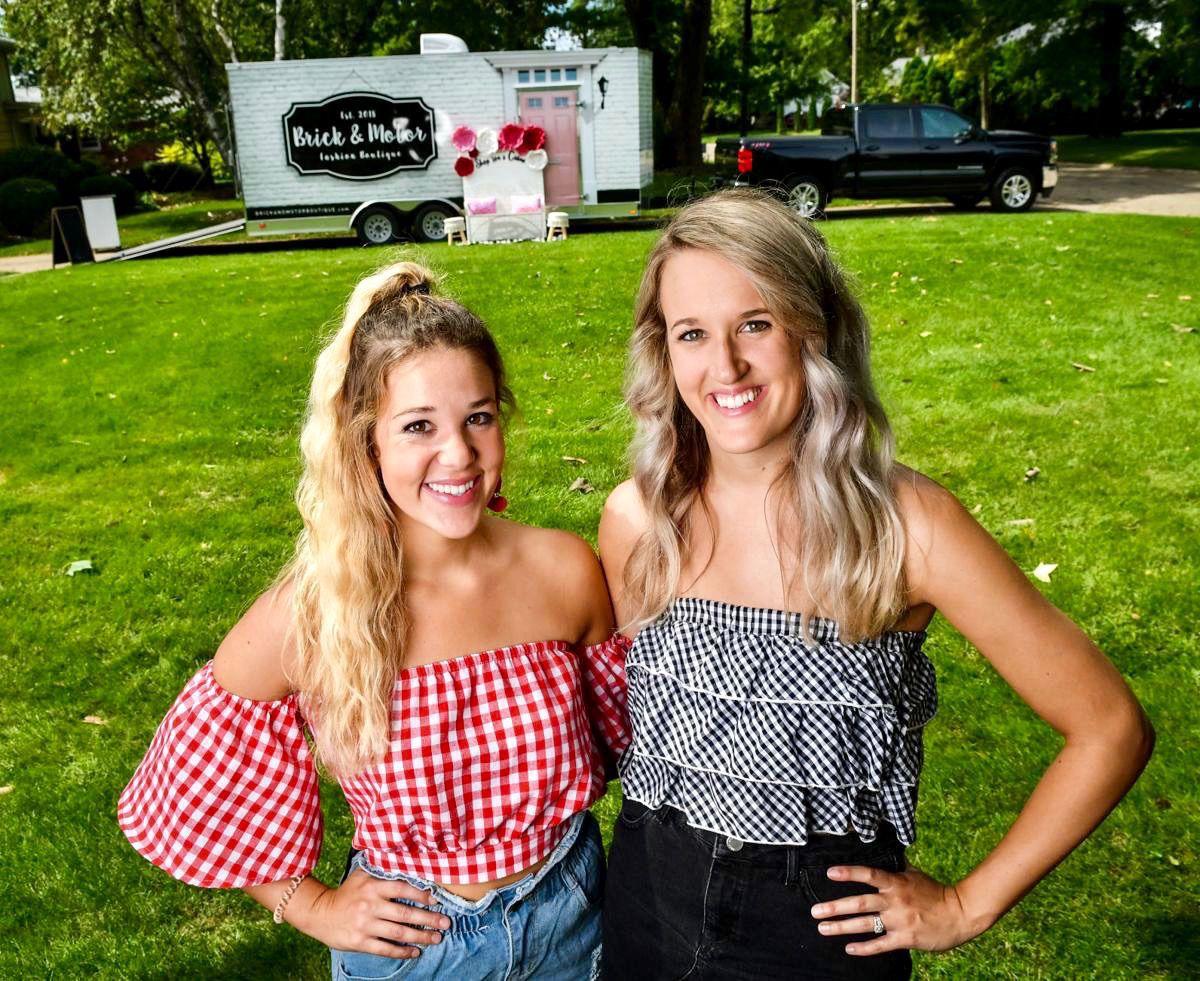 ROCK ISLAND — Two Rock Island sisters have been tabbed to be the hosts of a new social media video series, "Rock Island Forward," produced by DARI (Development Association of Rock Island) and dphilms.
Haley Walker and Lauren Corwin were winners of the online voting contest (among three finalists) and will be co-hosting the show together. They said, "We are thrilled to represent Rock Island and showcase our wonderful city with this project," according to a dphilms release this week.
Last year, they started a mobile business, Brick & Motor Boutique, a ladies clothing store for younger women. They opened a storefront in November 2018, at 1700 2nd Ave., originally planned to be just over the winter, turned into a permanent location for the business.
You have free articles remaining.
The launch of the promotional video series has been meaningful to both Rock Island businesses involved. "DARI has been an advocate of Rock Island for over 30 years," said Erik Reader, executive director of DARI. "We're excited to utilize a local company (dphilms) to produce this series and have two ladies who are local shop owners in one of our downtown business incubators.
"Sometimes we take for granted all the great things that our city has to offer and forget about the hidden gems in our own backyard. So, we're eager to show them off through the Rock Island Forward series," he said.  
"dphilms is equality excited to team up with DARI for this project," said executive producer Jennifer Verscha. "It'll feature a series of eight videos, approximately 3-10 minutes each, showcasing the people, places, and pride of the city we call home. It really makes you feel great to be able to showcase to others why we as citizens love our city."
The videos will be filmed by Aug. 2, edited by Aug. 30, with a trailer released on Sept. 3, according to dphilms.
They're looking for suggestions for filming favorite people and places in the city, based on the categories of arts, dining, outdoors, work, learning, neighborhoods, craft beer, and fun. Suggestions should be sent to info@dphilms.com.