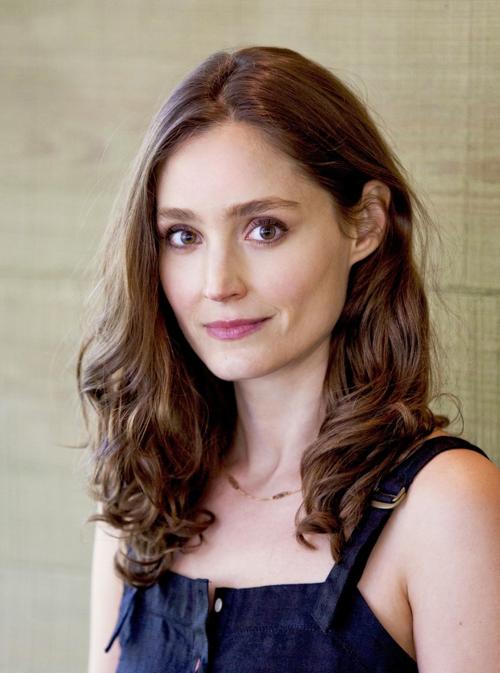 ROCK ISLAND – Caroline Walker has a novel idea: just as women have baby showers and wedding showers, the 40-year-old author and Rock Island native is throwing a shower Monday, to celebrate her first novel.
"Man of the Year," published by Simon & Schuster, will be available for sale and signing by Walker at 6:30 p.m. at the Moline Public Library, 3210 41st St. She will also read excerpts, about a "man whose life as the most upstanding of citizens hides a relentlessly dark heart."
"All the little lies Robert tells — harmless falsehoods meant to protect everything he holds dear — begin to mount," according to a synopsis. "Before long, he's embroiled in a desperate downward spiral, destroying the lives that stand in his way."
A Booklist review said: "Walker lifts the curtain on the tightly wound plot in her suspenseful and entertaining debut...The jolting roller-coaster ride serves double duty as a compelling case study in class and race privilege and the horrifying realities of purely self-serving, transactional relationships."
During an interview Friday, Walker said the novel has been in the works for 35 years since she first fell in love with writing in kindergarten. She holds a B.A. from the University of Southern California and an M.A. in human rights and global affairs from New York University.
"I love my life and think it would have been nice to grow up witnessing women celebrating big milestones that didn't just fit in the one or two categories," she said of marriage and childbirth, neither of which she's experienced. "So I'm holding myself accountable to this very standard. Having written a book about a man who is very comfortable celebrating himself, I've decided it's time to try practicing standing tall, too."
"A book is not a baby; a career is not a family. I'm not trying to compare them," Walker said. "But it's valuable for family and friends to come together, for ceremony and ritual. It's valuable for people who care for each other."
"We need to practice lifting each other up," she said. "I would never compare pages to a human being. But for an artist, the things that make an artist, that compel us to work, to create, we can't walk away from. It feels internal; it's a living thing. It kicks around, gestates inside my brain."
You have free articles remaining.
When her novel was born and real, out in the world, "it was a really very powerful and moving and emotional experience," Walker said. "My parents at the bookstore, Barnes & Noble, they could finally hold it."
Walker did major work on "Man of the Year", in fall 2013, during her three-months as the Kerouac Project writer-in-residence. During the residency, she stayed in the central Florida cottage where acclaimed author Jack Kerouac lived (1957–58) when his classic novel "On The Road" was published.
"It really changed my life. It was transformative, in terms of time and space to create, figure out what I'm capable of," she said. "They believed in me, they took a chance on me, offered me that support. I had that gift, that support. It lifted me up to make me want to reach their expectations...It was a really magical place."
The prestigious MacDowell Colony (in Peterborough, N.H.) last year, was for a nonfiction work in progress, based on her 2015 participation in The Arctic Circle Summer Solstice Expeditionary Residency – the culmination of a personal journey tracing the path blazed by the heroine in Hans Christian Andersen's "The Snow Queen." Like much of her writing, that project "explores questions of identity through a sense of place, human relationships with the natural world, and the ways women, specifically, define and experience freedom," according to her bio.
"It was amazing – so magical," Walker said of MacDowell. "It's hard to talk about some of these places, hard to articulate the experiences. It's just in your blood. Knowing that it's always changing, with new brains. It's a living, breathing organism. It's as close to utopia as anything I've seen – the way it's organized, the way they take care of us. It's really cracked open my head and my heart."
She's established a registry for her novel shower, to benefit the Rock Island-Milan School District's First Day Fund.
"I owe a lot to these schools and this community and hope to be able to shine some light on the teachers and neighbors who shaped my creativity and drive, as a way to say thank you," Walker said, "and a way to help support the young minds who will write tomorrow's books and music."
"This is where I learned how to write, and read and tell stories," she said. "Communities come together to shower each other with love, prepare the family for this new future ahead...There's nothing more useful for a novelist, for any creative mind, any society at large – nothing more useful than reading fabulous works. I don't think there's anything more exciting than books that haven't been written yet."
Get local news delivered to your inbox!
Subscribe to our Daily Headlines newsletter.