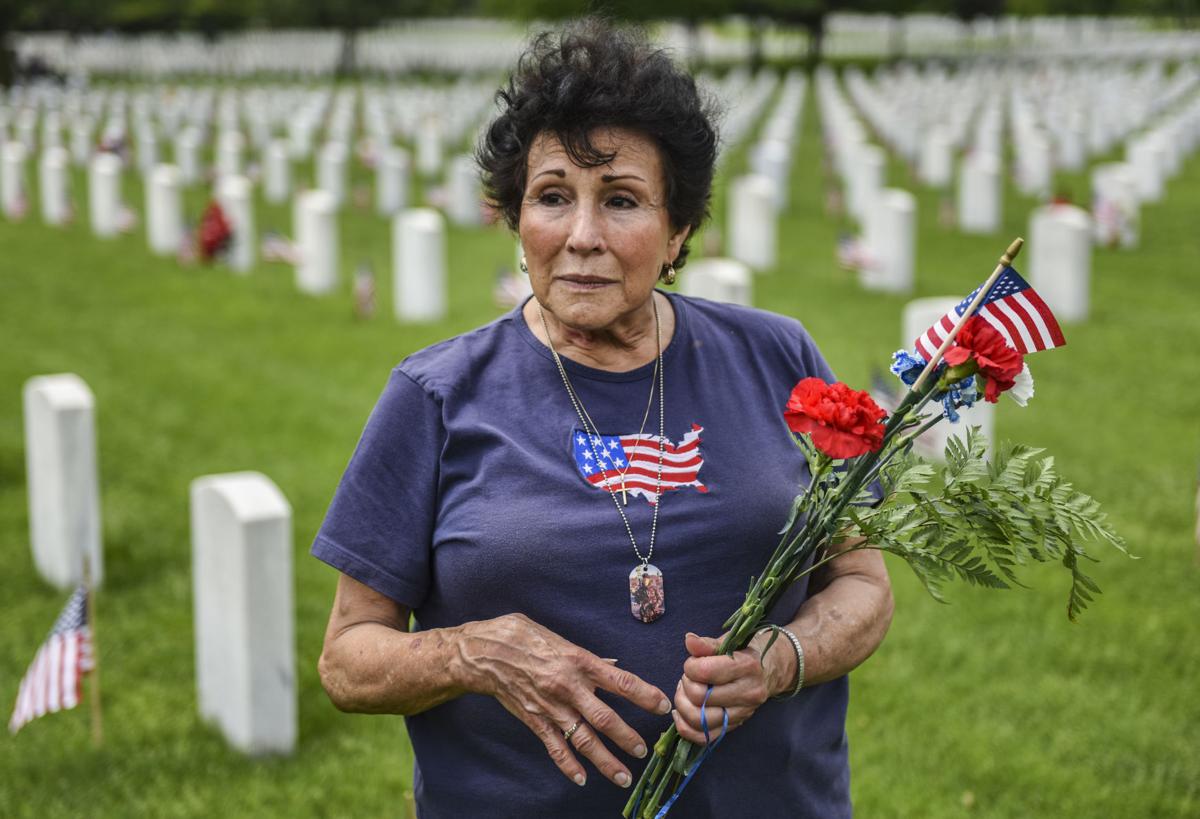 The Rock Island Arsenal is inviting families and the Quad-City community to honor the nation's fallen and pay respects to those laid to rest at the Rock Island National Cemetery by placing flags or flowers on grave sites Saturday through Monday.
Because of the coronavirus pandemic, visitors must follow several guidelines.
All visitors must enter and depart through the Moline gate, and everyone visiting the Arsenal who is over age 16 must have a valid ID.
Those without a visitor's pass can obtain one from the Visitor Control Center, which will be open 8 a.m. to 8 p.m. Saturday through Monday.
Visitors are restricted to groups of six passengers per vehicle, but families with more than six members who reside together will be allowed on the installation to access the cemetery.
Groups are limited to no more than 10 people anywhere on Post — that limit includes the cemetery.
The Rock Island Arsenal Museum and Lock and Dam 15 remain closed.
The cemetery will be open to visitors from 8 a.m. to 8 p.m. Those hours will be maintained throughout Memorial Day weekend so visitors can come when they desire and not face crowds on Memorial Day.
Visitors can bring flowers, flags and other items of respect to mark the graves of their loved ones.
Visitors can "adopt a troop" and mark a grave of their choosing, so long as they follow the guidelines mentioned above.
Rock Island National Cemetery is not marking graves this year or issuing flags to mark individual grave sites.
In addition to visiting the cemetery in person, the National Cemetery Administration has developed an online memorial feature that enables anyone to pay tribute to veterans interred in all national cemeteries.
While there will be no formal Memorial Day ceremonies at the Arsenal this year, First Army will make available First Army Commanding General Lt. Gen. Thomas S. James Jr.'s Memorial Day speech via its Facebook and Twitter pages on May 22.
For immediate viewing, click on the link below:
In the video, James highlights the story of a local World War II soldier who fought under the First Army flag, first on the beaches of Normandy through the Battle of the Bulge and into the heart of Germany.
James will also participate in a private wreath-laying ceremony on Memorial Day with cemetery officials.
Get local news delivered to your inbox!
Subscribe to our Daily Headlines newsletter.