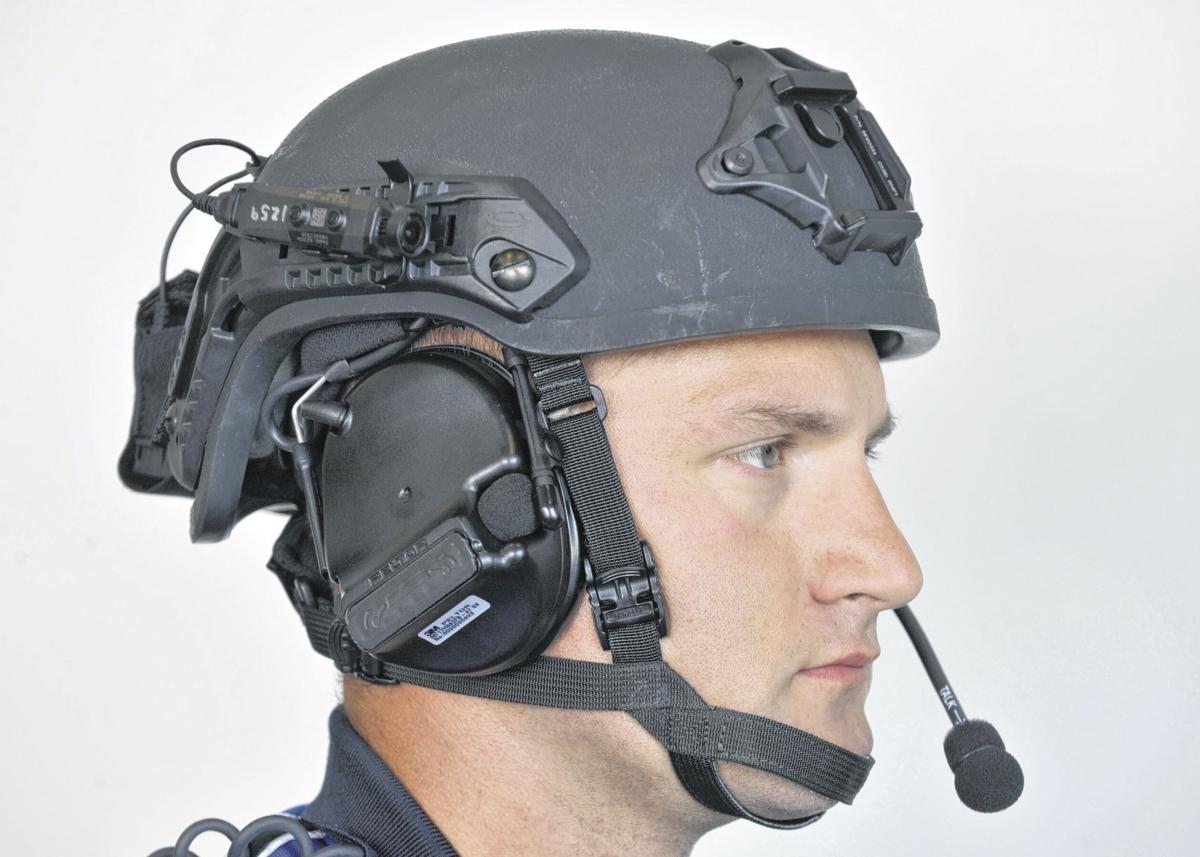 ROCK ISLAND — The Rock Island Police Department is the only department of a major municipality in the Illinois Quad-Cities to equip all its officers with body cameras.
Cameras ordered in December were delivered in April. The department also obtained Tasers, known as conducted electrical weapons, and holsters, batteries and extended warranties to equip the entire 61-member department, Chief Jeff VenHuizen said.
The department also recently added tactical helmets with mounted cameras. The body cameras became standard equipment in April, with the tactical gear implemented last week, Chief VenHuizen said. 
"Everything is now operational," he said.
The body-worn cameras will cost Rock Island $506,000 across a five-year span, using city gaming money, including an initial outlay of $165,000, Chief VenHuizen said. The tactical helmets for the 20-22 members cost about $19,000, he said, adding unit members responded to a scene last week equipped in full gear.
So far, Rock Island police have not had to deploy the new Tasers, Chief VenHuizen said. Previously, the department did not have enough Tasers to go around and officers had to share them, he said.
Now the Tasers are part of each patrolman's standard equipment, along with body cameras. While the Tasers don't get used regularly, Chief VenHuizen said they provide an additional, less-lethal option when needed. 
The tactical helmets also provide officers with ballistic protection, he said.
While several Illinois agencies were considering the body-worn cameras, Rock Island was the only area department to move forward with the idea, Chief VenHuizen said. Bettendorf and Hampton police departments have reportedly used them, too.
Video storage remains the costliest part of the equipment, Chief VenHuizen said. "Sixty-one guys taking video all day adds up quite a bit," he said
Yet, he said body cameras are effective tools that can help paint a picture of a scene, show officers are in compliance and, "to some degree," modify behaviors on both sides.
Chief VanHuizen said his previous voluntary experience with Tasers showed him they do what they are intended to do: they hurt.
After one experience, the chief said, "I said I would never do it again, but foolishly did." He added he does not plan to repeat the experience.
Get local news delivered to your inbox!
Subscribe to our Daily Headlines newsletter.