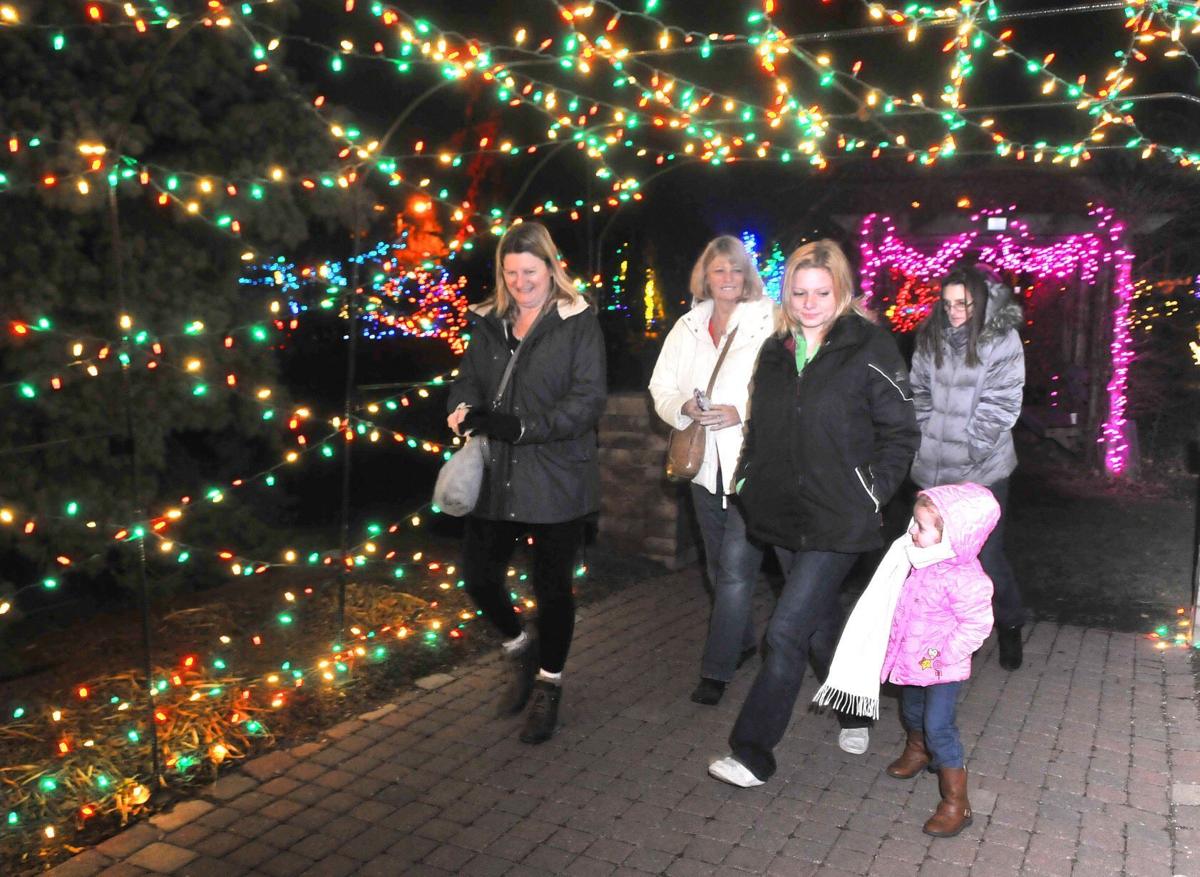 The Quad Cities Chamber is promoting holiday cheer in Bettendorf, Davenport and Rock Island by helping their downtown organizations spread the word about the season's activities.
Promotions for the downtown events begin Nov. 18, with the goal of highlighting local businesses in the Quad-Cities and encouraging residents to spend some time downtown. 
"There is so much to offer in each downtown during the holidays — whether it's enjoying a holiday event with your family, date night with drinks and dinner or finding the perfect one-of-a-kind gift," Quad Cities Chamber Vice President of Place Management Kyle Carter said in a news release. 
Here are some of the showcased activities going on in each downtown this holiday season: 
Seven downtown businesses will deck out their windows with holiday paintings and displays. 
Light poles along State Street will be wrapped in holiday lights. 
People can vote for their favorite holiday display by a local business. More than 40 businesses are participating, sprucing up their windows and storefronts for the season. Voting will be open Nov. 18-Dec. 18 online, and participants will have the chance to win Keep it QC gift cards and other prizes. 
Some Davenport businesses will have an unusual ornament hanging from their Christmas trees, waiting to be found by sleuthing holiday shoppers. From Nov. 27 to Jan. 3, people can participate in the German tradition of hunting for a pickle ornament at 30 participating businesses. Once they've picked up a card from a business and found 10 ornaments, they can return the card to win a pickle ornament and get put in the running to win a grand prize basket or Keep it QC gift cards.
Participating businesses will offer free delivery to residents within 10 miles of downtown. Products bought between Nov. 26 and 29 will be delivered Dec. 1, and those bought between Dec. 17 and 19 will arrive Dec. 21. 
Circa '21 Dinner Playhouse is performing "Winter Wonderland," a new musical about celebrating the Christmas present with those who love you rather than wallowing in the past. Written for Circa '21 by Brad Hauskins, the show runs through Dec. 28. 
The Quad City Botanical Center will sparkle with over 160,000 twinkling lights this winter during its Winter Nights Winter Lights event, Nov. 17-Jan. 2. 
Keep it QC gift cards can be used wherever Visa debit cards are accepted. The Keep it QC initiative encourages residents to keep their dollars in the Quad-Cities, stimulating the economy.