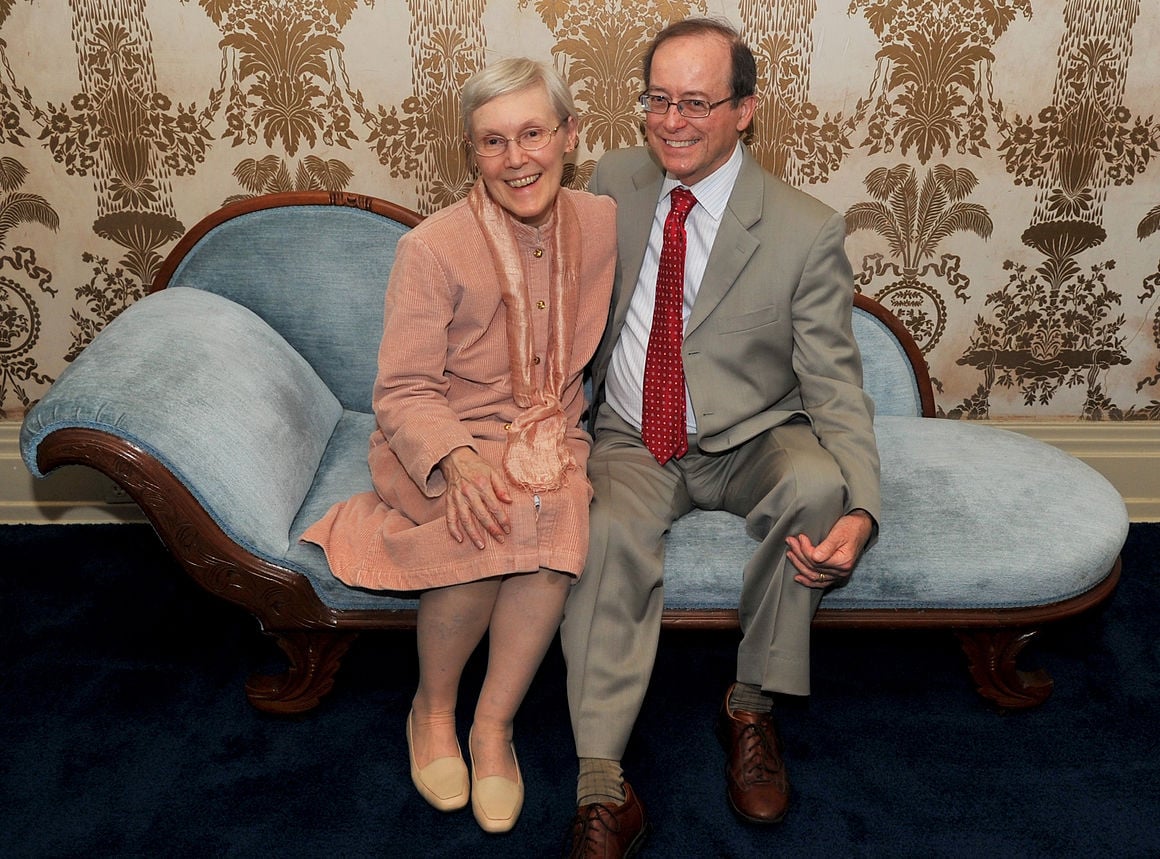 Claudia and David Magill have made a career out of sitting quietly.
They teach people how to find inner peace and calmness by meditating for 20 minutes twice per day.
For the Magills, Transcendental Meditation isn't a job, but a calling, a passion. 
"TM can raise life to a higher platform," said Mr. Magill, who grew up in northern Illinois and Massachusetts, and has a math degree from Dartmouth College. 
Claudia Magill, who grew up in Detroit, has a math degree from the University of Michigan, where she became interested in TM in 1970 after seeing an ad for an introductory talk in the college newspaper.
She met her husband when she applied for a job at a computer company where he worked in Ann Arbor, Mich. Mr. Magill became interested in TM, and two years later, they decided to become full-time TM instructors.  
They did months of training that included time in Spain and Switzerland, working with TM founder Maharishi Mahesh Yogi in groups, with a few one-on-one sessions with the Maharishi.  
They've taught TM in Virginia, California, New York and other places, and their students have included probationers, parolees, the homeless and victims of domestic violence.
Referring to studies on prisoners who learned TM, Mr. Magill said a five-year follow-up study showed a 33 percent reduction in recidivism rates, and a 15-year follow-up study showed a 43.5 percent reduction.
The Magills now live in Fairfield, Iowa, where they plan their teaching activities and volunteer for local projects and community programs on and off the campus of Maharishi University of Management. Mr. Magill also works with an Internet company.
In 2010, the Magills began teaching TM in the Quad-Cities area, and now they also teach it in Dubuque, Iowa, and Princeton, Ill.
TM is very natural and has lifelong benefits, Ms. Magill said. "Man was meant to have a much better life."
She said that when she became interested in TM in 1970, there was no scientific research on it, other than one published doctoral dissertation just coming out.
She said she didn't mind the lack of research, although she's a skeptical person, because "I sensed from the beginning that there was a truth unfolding in me, the truth that life is not meant to be lived in suffering.
"The Maharishi predicted that if even 1 percent of the people meditated, there would be a decline in crime and violence, laying a solid foundation for world peace," Ms. Magill said.
"Personally, at age 72, I thank my TM practice and its powerful correlates that I still enjoy a life full of happiness, good health and the ability to see through it all and continue to nourish a rapidly rising global peace, prosperity and harmony that will prove deep, robust and lasting."