For better or worse, pumpkin spice season has sprung. The unofficial flavor of fall is everywhere, mixed into several varieties of coffees and lattes at your favorite coffee spots, and plastered all over social media. But what if you hate the stuff? 
Good news: Quad-Cities coffee shops are offering plenty of festive, caffeinated beverages that are completely pumpkin spice-free. And if you don't like coffee, either, you're in luck: There are plenty of coffee- and espresso-free drinks, too. 
And they look as amazing as they taste.
You have free articles remaining.
In today's social-media-crazed world, it isn't enough for drinks to simply taste good. Flavor doesn't show up on Instagram — picture-perfect drinks do. As exhibited a couple of years ago by one national chain's "unicorn" drink, beverages don't even have to taste good as long as they look pretty.
Thankfully, several local spots have crafted the best of both worlds: delicious, sweet drinks to perk you up that are photogenic enough to post to social media, should you be so inclined. Hey, all the #basic kids are doing it.
If you're in search of a pumpkin-spice-free pick-me-up, options abound in our area. Here are a few to try.
The Coffee Revolution
The Coffee Revolution has quite an extensive menu that "caters to everybody, whether they like coffee or not," said manager Amanda Fleener. And with so many syrups, juices and other ingredients, the options for concoctions are endless.
On tap at The Coffee Revolution are the apple pie latte; the Conan O'Brien, made with brown sugar cinnamon and gingerbread syrups and white chocolate; a pumpkin pie latte; a pumpkin white mocha for those who like pumpkin but not pumpkin spice; and the Autumn Breeze Monster (Energy) Cooler for those who do not like coffee or simply want another option.
Energy drink-based beverages are "definitely a huge trend," Fleener said. "A lot of people love the energy drinks; I'm definitely one of them."
Autumn Breeze is one of her favorites, she said, adding that she likes it blended with ice like a slushy.
No matter what drink you choose, Fleener and the rest of the employees will work to make it look as good as it tastes. "People love, like, the aesthetic of the drinks, and I think that's why a lot of people get them, too," she said.
My picks from The Coffee Revolution include:
• Apple Pie Latte: Topped with a dusting of cinnamon and sugar, the Apple Pie Latte is fall in a cup. It includes a swirl of red apple, brown sugar and cinnamon syrups, along with white chocolate powder, creating a drink that's warm and comforting but not overwhelmingly sweet. The apple flavor also comes through nicely without an artificial aftertaste.
• Autumn Breeze Cooler: I am not at all a fan of energy drinks, but this was pretty tasty. In fact, it was the first "energy drink" I've ever had that I didn't spit out.
Like Coffee Revolution's other coolers, Autumn Breeze is made with Monster Energy Zero Ultra, plus a blend of flavors including cherry lime, pineapple and orange juice. They paint the drink a beautiful shade of oranges and reds, and Monster gives it the perfect amount of carbonation.
The fruity flavors lend a more fruit-punch vibe than the almost medicinal flavor energy drinks can have. It is pretty sweet, but if you have a sweet tooth, this is a drink to try.
Awake Coffee Company
The list of colorful Energy Brew offerings at Awake Coffee Company is just as long or longer than the list of coffee options. Depending on the syrups involved, Energy Brews are made with either lime freeze Rockstar or zero-calorie tangerine Rockstar energy drinks, said Awake co-owner Ciara Agassini.
The owners and baristas alike are in on the creative process of drink making at Awake. Drinks not only feature brilliant hues of any color you can think of; some smoke or shimmer, too.
The Witches Brew, for instance, boasts a mixture of green apple and kiwi syrups and Rockstar, and it's finished off with a small piece of dry ice for a smoky effect. The Sparkling Apple Cider Energy Brew literally sparkles with a mixture of apple cider, cranberry juice, cherry syrup, edible gold glitter and Rockstar.
"I've never had an apple cider energy drink before," Agassini said, nor had she had a drink that smoked. "It's very original."
Agassini said people of all ages order Energy Brews, and they are just as popular as the coffee and espresso drinks.  
In addition to the Witches Brew and Sparkling Apple Cider Energy Brew, Awake also is offering a Candy Corn Punch Energy Brew with orange, peach, tangerine and white chocolate flavors topped with candy corn; a Hocus Pocus Energy Brew with blood orange, cherry and pomegranate syrups plus activated charcoal "that makes it fizz a little more and also gives it a maroon tint," Agassini said; and a Pumpkin Cream Cold Brew that is a little on the sweet side but has "a richer coffee taste" than many pumpkin offerings.  
My favorites from Awake Coffee Company include:
• Sparkling Apple Cider Energy Brew: In my book, the only thing better than apple cider is carbonated and caffeinated apple cider. Add in a swirl of glitter, and you have me, hook, line and sinker.
With its apple cider, cranberry juice, cherry syrup, Rockstar and a sprinkling of edible, shimmery gold glitter, this drink is autumn magic incarnate. It is tangy and sweet; the cranberry juice deliciously complements the cider; and the cherry adds a beautiful reddish hue so the drink looks the part as much as it tastes the part.
East Moline Coffee Company
Cinnamon Roll Latte? Check. Gingerbread Latte? Check. Salted Caramel Latte? Check. These are just a few of the sippable selections to enjoy this fall at East Moline Coffee Company.
"There's so many different options," said manager Jessica Anderson.
With real brown sugar and brown sugar cinnamon syrup, the Cinnamon Roll Latte is "a really tasty treat," she said. As are the Gingerbread Latte, which is made with gingerbread syrup, and the Salted Caramel Latte, which is made with either syrup or Ghirardelli salted caramel sauce.
The East Moline Coffee Company also has a large bulletin board that boasts barista recommendations, plus a weekly drink special.
Adding seasonal drinks to the menu leads people to crave them, Anderson said. "They know that they're seasonal and they're limited, so everyone's kind of anxious and excited to get them in."
Anderson said the East Moline Coffee Company also stocks dairy and non-dairy milks, as well as "a ton of sugar-free options."
At East Moline Coffee Company, I chose: 
• Cinnamon Roll Latte: Cinnamon rolls, typically, are a two-hands-plate-and-fork type of treat that taste best when they are warm, which means you can't safely eat them in the car on the way to work. Thankfully, the East Moline Coffee Company has made the delectable pastry into a latte — with whipped cream and cinnamon on top.
Like a liquid cinnamon roll, this drink is straight out of my fall dreams. It's warm and sweet — but not too sweet — and it tastes exactly like home feels: warm, cozy and dreamy.
100419-mda-fea-falldrinks-004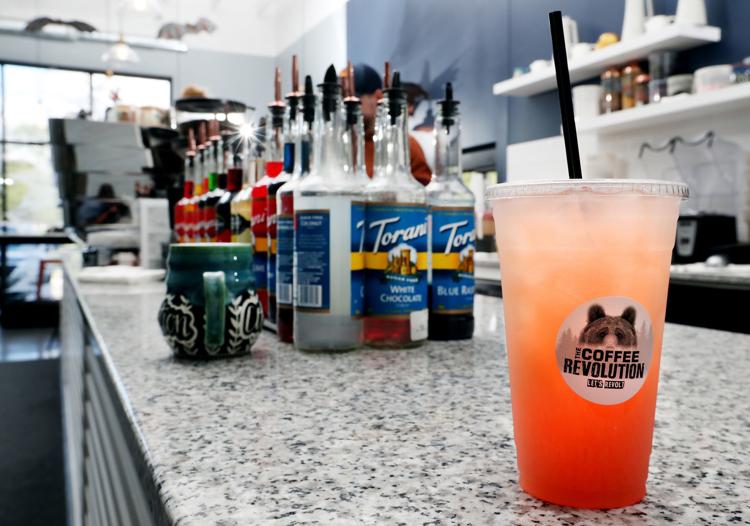 100419-mda-fea-falldrinks-005
100419-mda-fea-falldrinks-003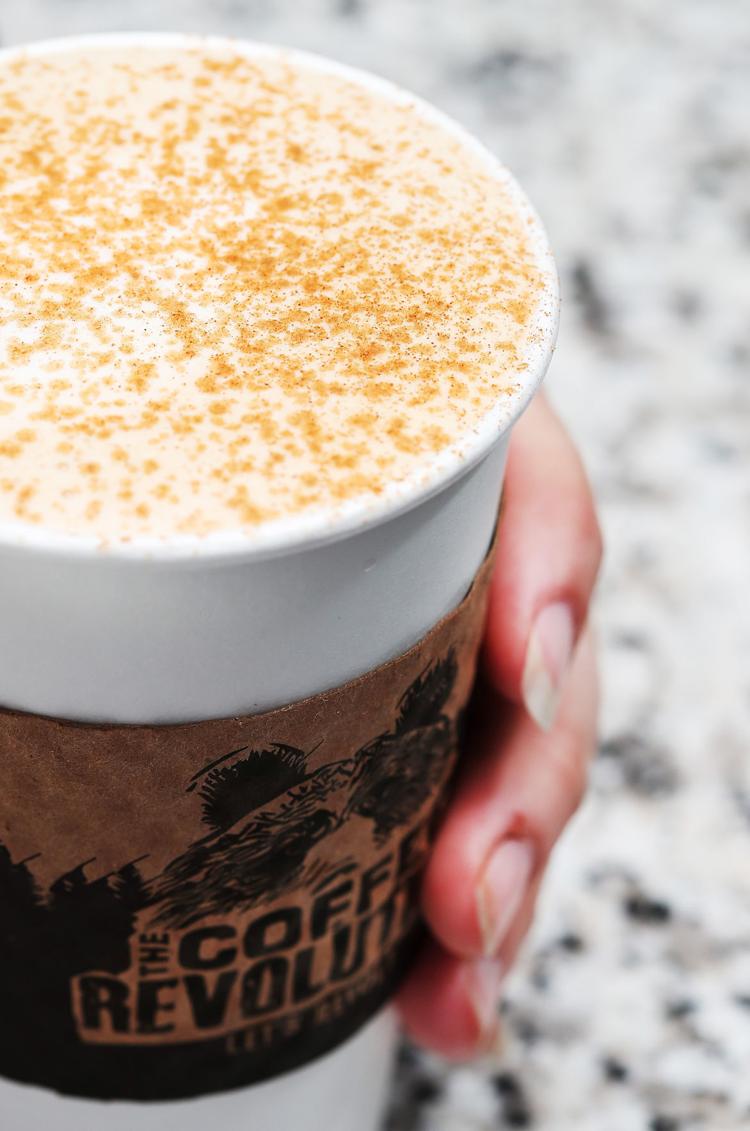 100419-mda-fea-falldrinks-006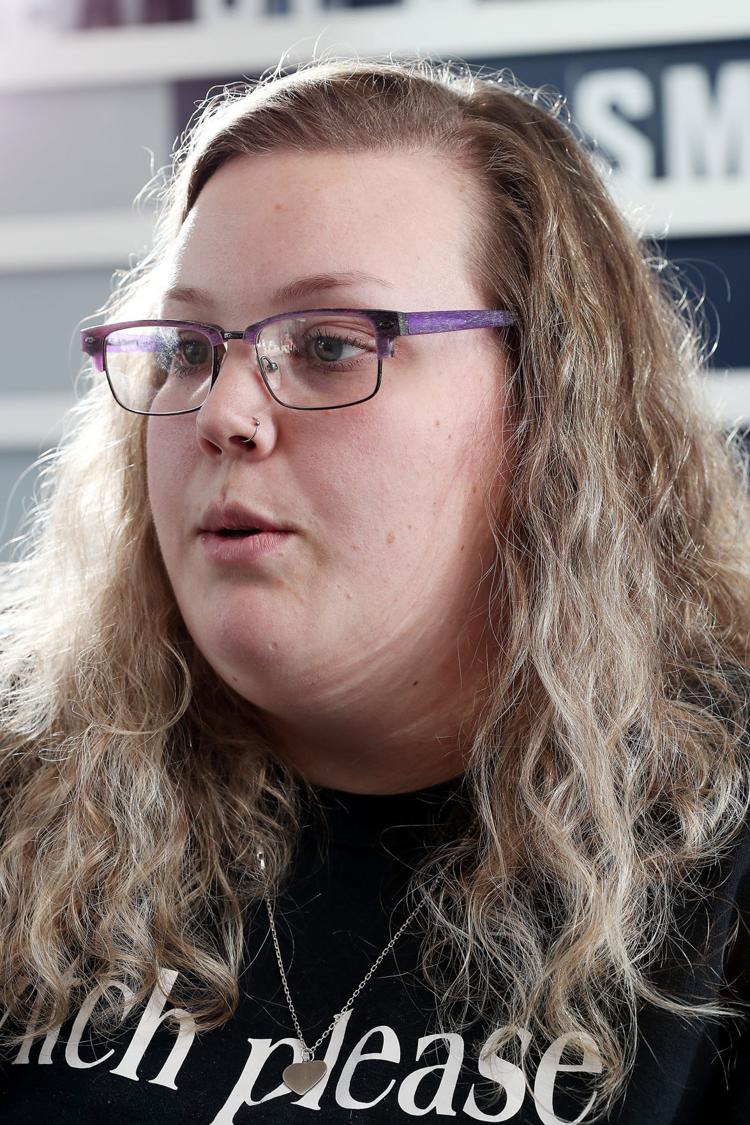 100419-mda-fea-falldrinks2-01.jpg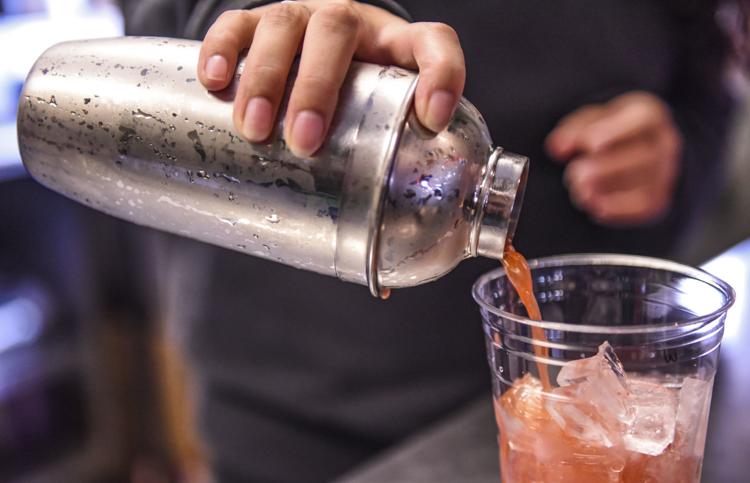 100419-mda-fea-falldrinks2-07.jpg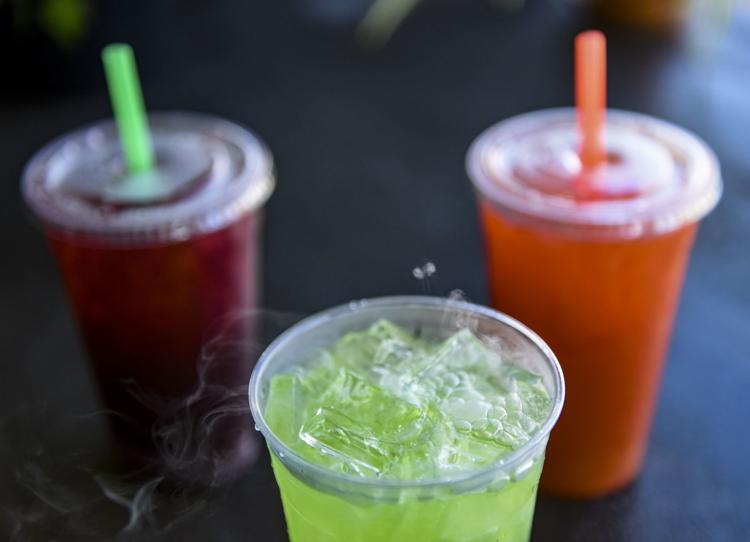 100419-mda-fea-falldrinks2-05.jpg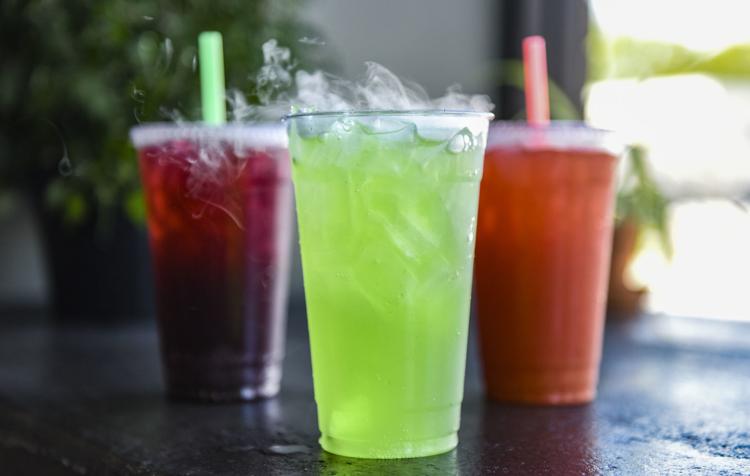 100419-mda-fea-falldrinks2-04.jpg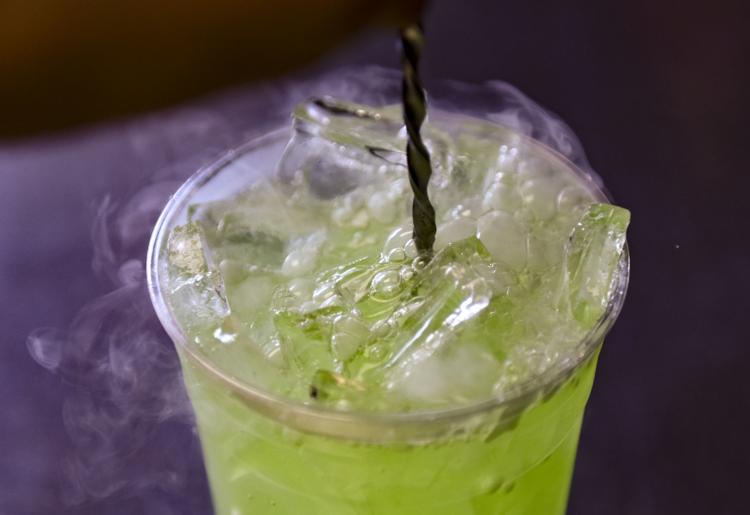 100419-mda-fea-falldrinks2-03.jpg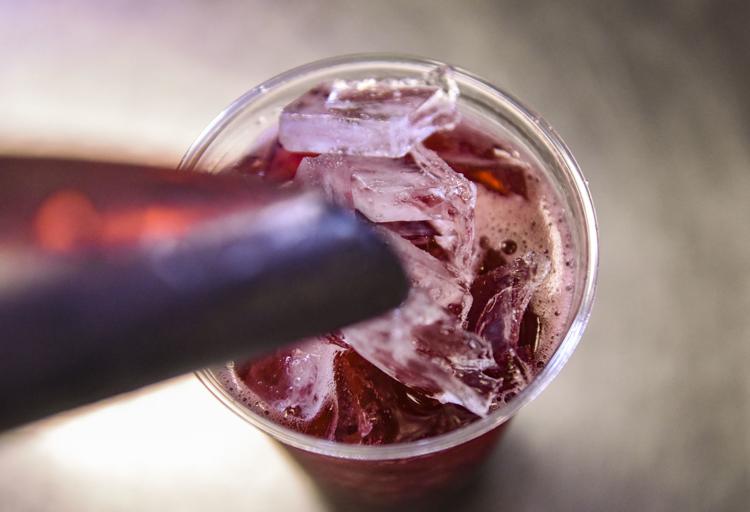 100419-mda-fea-falldrinks2-02.jpg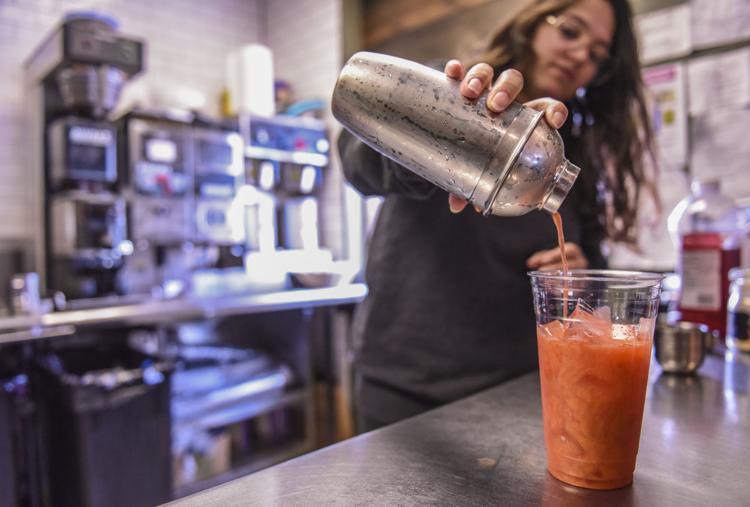 100419-mda-fea-falldrinks2-06.jpg