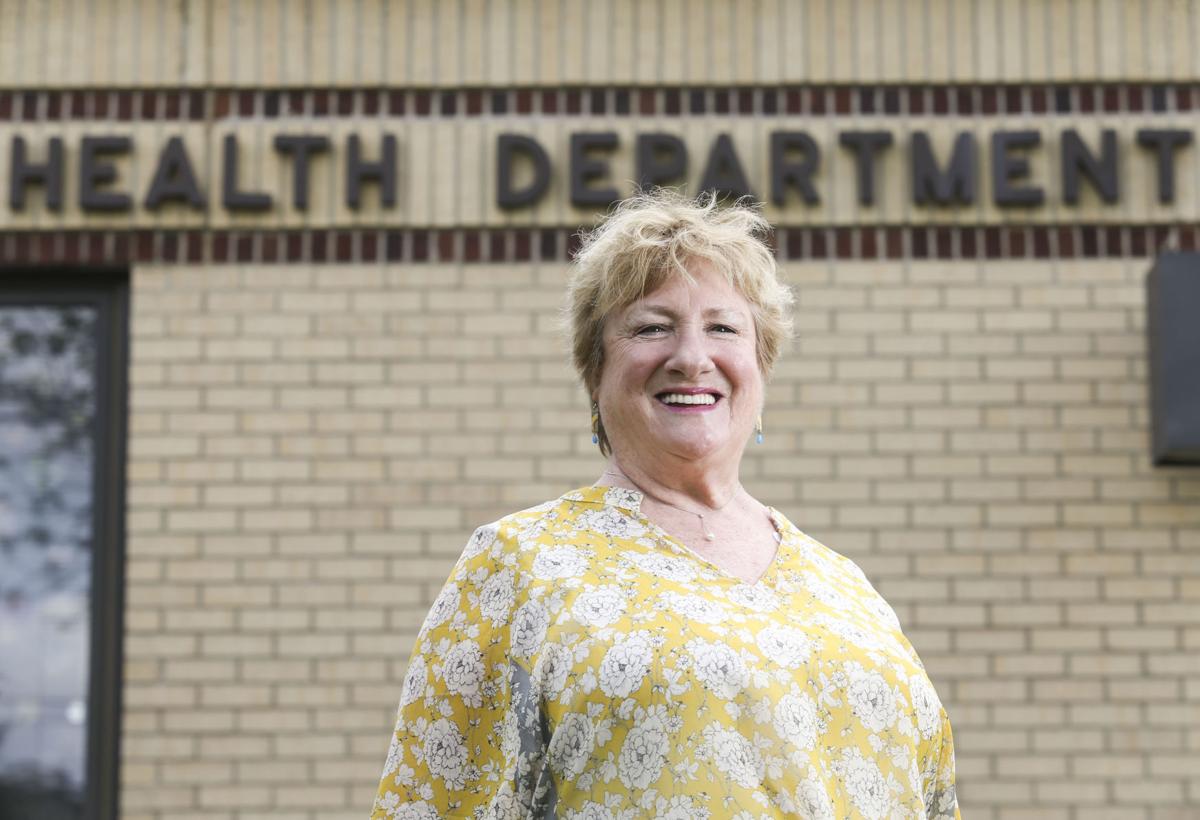 One local health department leader referred to the tracking of more than 800 Quad-City COVID-19 patients as "public health detective work."
The work of these detectives is called Contact Tracing, and groups from the Scott and Rock Island county health departments have spent nearly two months investigating local cases.
Their work is done by phone, tracking down those infected with the coronavirus. Their mission is twofold: Collect data to help accurately track the spread of the disease and help those infected protect themselves and others.
Following up on the afflicted is nothing new in public-health circles; contract tracing long has been used for such things as whooping cough and sexually-transmitted disease. But the pandemic has placed new demands on the basics of public health.
As of Friday, 563 people in Rock Island County and 276 in Scott County were known to have been infected with COVID-19, and the local health departments' contact tracers have to connect with every one of them.
"Their tools are a telephone, a computer, pen and paper," said Janet Hill, chief operating officer for the Rock Island County Health Department."They have a script, which has been supplied by the CDC (Centers for Disease Control & Prevention)."
In Rock Island County's case, the team of tracers include five staff nurses, a retired volunteer nurse and a retired volunteer physician.
While tracers are directly contributing to important data collection, their role also is to help prevent the spread of the disease by helping to protect those infected and the people they have come into contact with and who could be at risk.
For instance, data collected by contact tracers in Illinois recently disclosed COVID-19 outbreaks at long-term care facilities.
"At first, I introduce myself, and I ask whether they know they have been diagnosed with COVID. All of them say yes," said Debbie Freiburg, a retired nurse who returned to the Quad-Cities in 2017 after working for decades at the Children's National Medical Center in Washington, D.C., including as director of nursing. "I ask for race and make sure I have the correct age.
"I ask about symptoms, including the date the symptoms started, and I ask whether they're having any trouble breathing and how they're feeling. As a nurse, you have that instinct to see if they're OK."
Freiburg then continues through the script, asking patients where they've been over the past two weeks and to think of anyone they've come into contact with. Each patient is asked to notify their employer and those they've been in contact with to let them know they could be at risk.
"A couple people have been a little skeptical of what we're going to do with the information, and I tell them we need it to track this disease," she said. "We are able to properly socially distance at the office. I don't do any of the work from home.
"I wouldn't want any of that personal information in my home."
Hill talked about other policies that are aimed at confidentiality.
"To protect patient privacy, contacts are informed only that they may have been exposed to a patient with the infection," she said. "They are not told the identity of the patient who might have exposed them."
While the patient notifies family and friends, the tracers notify workplaces, schools, congregate housing and faith-based communities, she said.
Close contact is defined as anyone who was within 6 feet of an infected person for at least 10 minutes, beginning 48 hours before illness onset. Those people are advised to stay home and self-monitor for symptoms for 14 days from the date of the last exposure.
Contacts who develop symptoms are advised to immediately isolate themselves and notify the health department.
As new details emerge about the first-time emergence of COVID-19, some Americans are skeptical of the evolving information.
Political differences are largely driving the disparity in interpretations of data. While some argue that shelter-in-place orders should be continued until more is known, for instance, others argue that the high recovery rate among COVID patients is evidence the orders should be lifted.
One problem, however, is that the U.S. was slow to implement widespread testing. As additional testing reveals higher infection rates and more people die as cases peak in various regions, the numbers become more revealing.
And contact tracing adds to the well of data, because individuals are giving public health officials important information about the degree to which they may have contributed to the spread of the disease. Until those exposed to people testing positive require medical attention themselves, however, they are not added to the list of positive cases.
"Immediate family members are presumed positive," Hill said. "They aren't counted in the official case count. This is how we know it's more widespread than our numbers show."
Tracers can't always stick to the script.
"People on ventilators can't talk, so we talk to family members," Hill said.
Freiburg said she has encountered challenges in communicating with some patients, including some migrant and refugee workers at the Tyson Meats plant in Joslin, where an outbreak infected more than 100 people in Rock Island County.
"It's a real struggle sometimes with languages," she said. "We use interpreters."
In talking about the vast variety of symptoms among individuals, Freiburg referred to a recent story about a local police officer who wrote on social media about his exceedingly mild symptoms.
"There was that policeman's experience, for instance, and I've talked to people who could barely crawl to the bathroom," she said. "I had a husband and wife who had the exact opposite symptoms. It's been so interesting to hear people's stories.
"The learning curve associated with this disease is amazing."
And the learning is coming from the sick.
"People have been very compliant," Hill said. "They understand how serious this is.
"The tracers do it in a very compassionate way. That's another nice thing about having nurses do it."
Both counties stepping it up
Contact tracers at the Scott County Health Department have had about half the workload as their counterparts in Illinois, where positive COVID cases are nearly double.
Since mid-March, Scott County residents testing positive have been interviewed whenever possible. They too have been asked to consider who in their household or other circles may be at risk.
Tracers help them determine their timeline for symptoms and for isolation and offer guidance on preventing the spread of the disease. They help contact employers and follow up with the infected.
The tracing programs in both counties are in the process of expansion, and workers are awaiting details on those changes from their respective state health departments.
"We announced (Tuesday) we were being asked to expand our current follow-up activities to include activities more closely related to contact tracing," Scott County Health Department community health consultant and spokesperson Brook Barnes wrote in an email. "We anticipated starting on Monday, but the Iowa Department of Public Health is in the process of finalizing the guidance on the COVID-19 contact tracing activities, and we will begin as soon as we are given the go ahead by IDPH.
"The process is being fine-tuned as they continue to learn more about the spread of the virus from other communities where IDPH is conducting extensive testing. Our current activities already focus on household contacts and communication with employers of positive cases, so important information is already being shared."
The contact tracers are likely to be in demand for many months to come.
When a vaccine is discovered and becomes available, Hill said, the same health department staffers and volunteers conducting contact tracing will be asked to administer the COVID-19 vaccines.
Concerned about COVID-19?
Sign up now to get the most recent coronavirus headlines and other important local and national news sent to your email inbox daily.