Bright-eyed, with her head tilted slightly, Tuli, a Colobus Monkey, put her hand on the indigo splotch on the canvas. While she enjoyed a snack, she dragged her fingers through the blue paint to leave a pretty design.
A few other monkeys at Niabi Zoo, Coal Valley, sat and watched while Tuli left designs on the canvas. Some joined in. Tuli continued to munch peanuts and create in an activity that stimulated her taste, touch, sense of smell and vision.
Painting with non-toxic paint increases the well-being of the zoo's animals, from paw prints and primate finger-painting to body rolls made by snakes, said Demelza Poe, Ph.D., biological anthropologist at Niabi. The activities may be cute for people to see, but they're vital, she said. The Animal Welfare Act mandates daily enrichment for non-human primates.
"Enrichment is not just about providing toys," she said. "A lot of times that's what people think. Play is an important part of natural behavior, but we want to encourage all kinds of natural behavior."
The public can view and purchase this art at the inaugural animal art show from 10 a.m. until 4 p.m. Saturday at Niabi Zoo, 13010 Niabi Zoo Road. Funds raised will support the enrichment program.
When animals have things to interact with, all five of their senses are targeted:
Taste: That can be as simple as changing up their diets, Poe said: Think about a potato, and how many ways you can fix it. "They get different types of food items and different ways of presenting food. We're not just slapping down a plate with a chopped up carrot."
Audio: This can include radio or, with some of the primates, television. The Niabi team plays CDs with different animal and nature sounds such as wind or birds chirping in a tropical forest, and vocalizations of other animals.
Olfactory: Especially important for cats. Scents, spices, perfumes or even lures hunters might use and extracts are provided to the felines that might urinate on the scene or scent-mark it. "They love to roll around in some of the scents," Poe said. "That's natural behavior, that's one they should be doing."
Tactile: Can be as basic as a cardboard box – "Anything they can physically interact with and touch."
Visual: "We add stuff to their environment for visual interest," Poe said. "Many of our animals interact with mirrors." Other items include pinwheels, banners and flags.
"We can give them one item that actually targets all five senses at once," Poe said. For example, a brightly painted cardboard box might have something to eat hidden inside, so it's stimulating, it can be touched, it has an interesting smell, the food is appealing and it makes a noise when the animal gets to the food inside.
Enrichment is so important at Niabi Zoo that it is a scheduled activity.
"We have a randomized calendar system here," Poe said. Typically, every species has a list of recommended enrichments. A calendar is generated from that list.
"For most of our animals, they get a minimum of three items a day," she said. "We're providing things that stimulate their senses. Ultimately, it's their choice – that's an important factor – to interact with it." Most of our animals do."
That means goats, reptiles, naked mole rats, even the snakes.
"Whether it's a cockroach or a giraffe, it's adding things to their environment that changes it some way," she said.
080919-mda-nws-monkey-01.jpg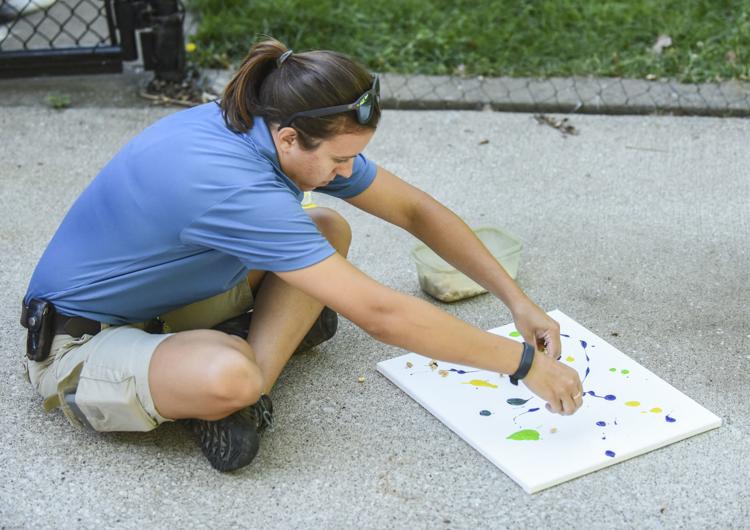 080919-mda-nws-monkey-02.jpg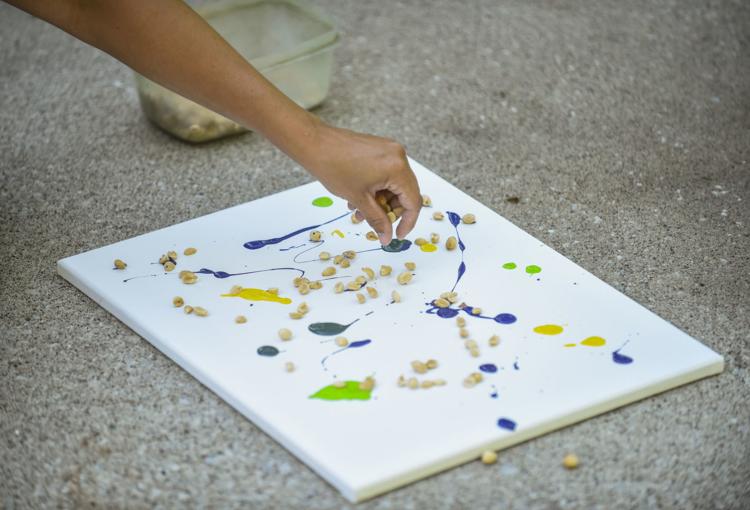 080919-mda-nws-monkey-03.jpg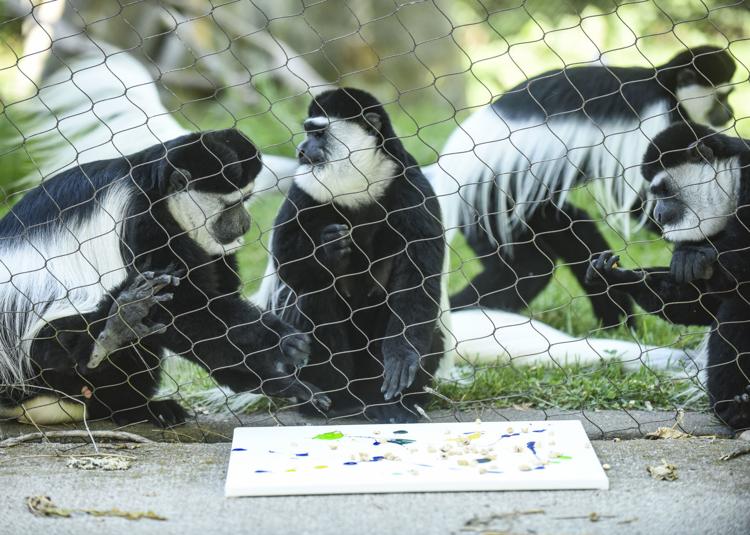 080919-mda-nws-monkey-04.jpg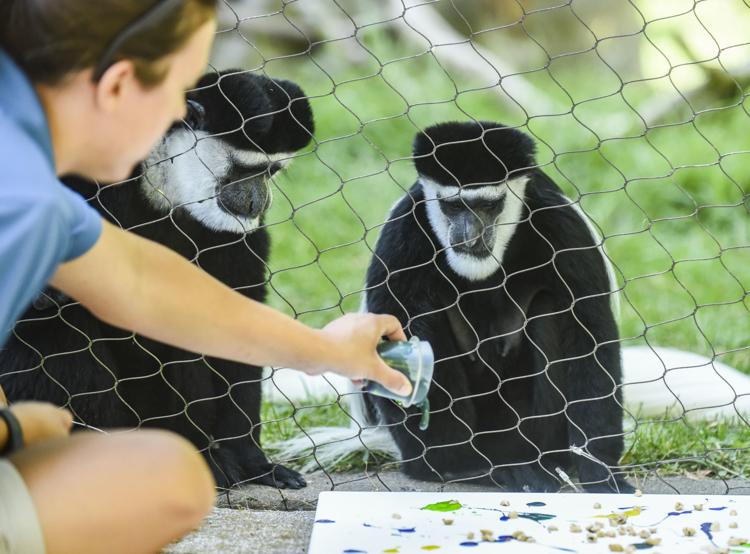 080919-mda-nws-monkey-05.jpg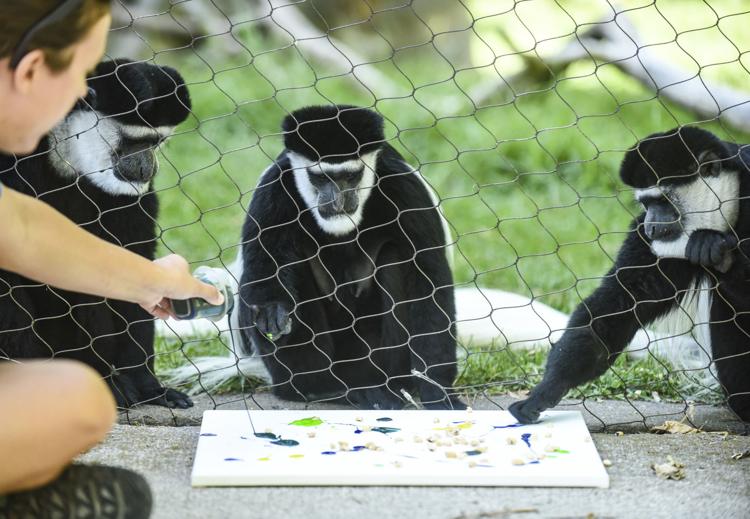 080919-mda-nws-monkey-06.jpg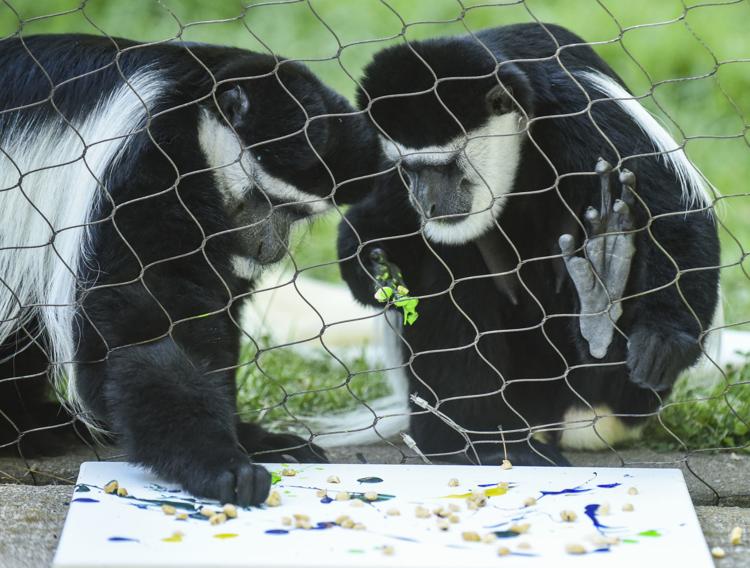 080919-mda-nws-monkey-07.jpg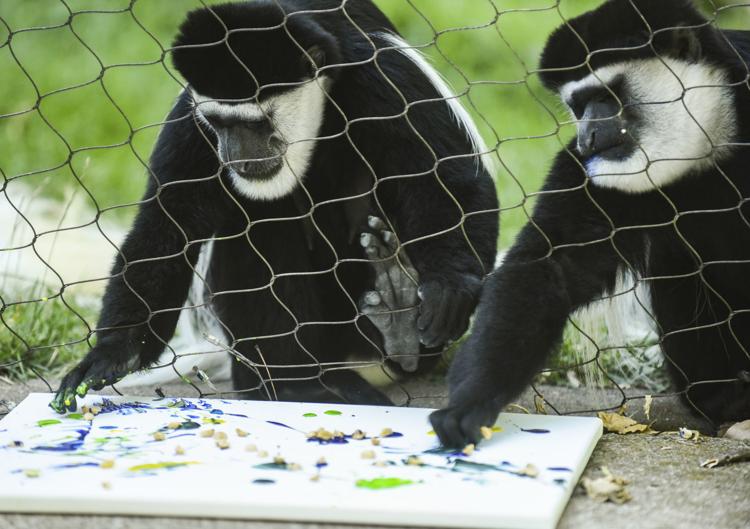 080919-mda-nws-monkey-08.jpg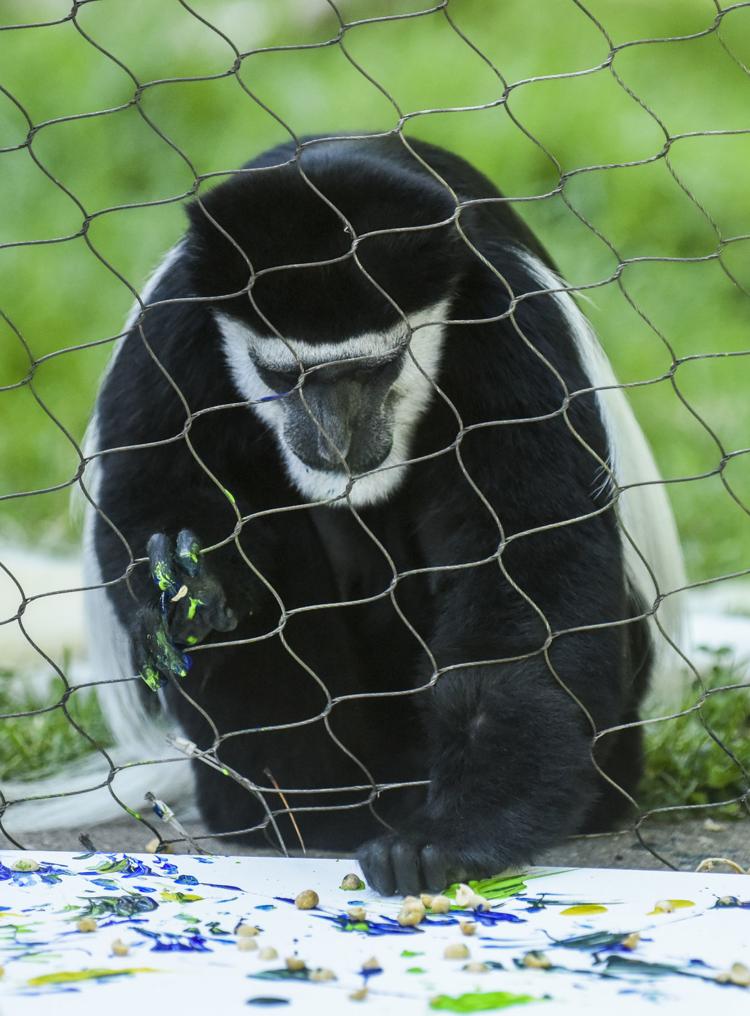 080919-mda-nws-monkey-09.jpg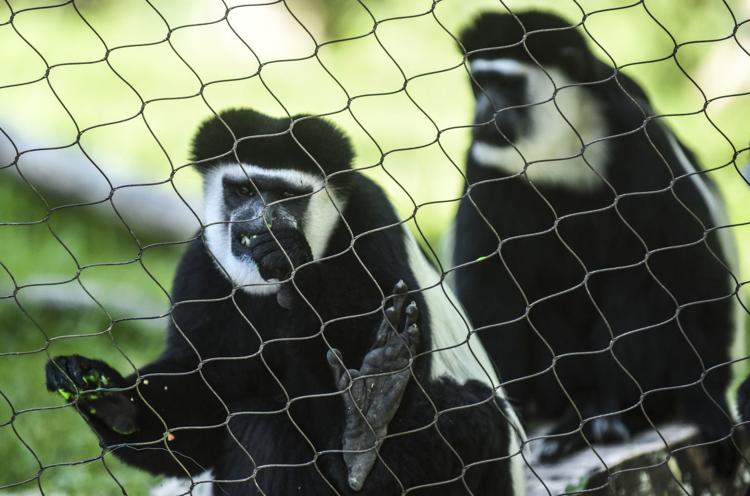 080919-mda-nws-monkey-10.jpg
080919-mda-nws-monkey-11.jpg
080919-mda-nws-monkey-12.jpg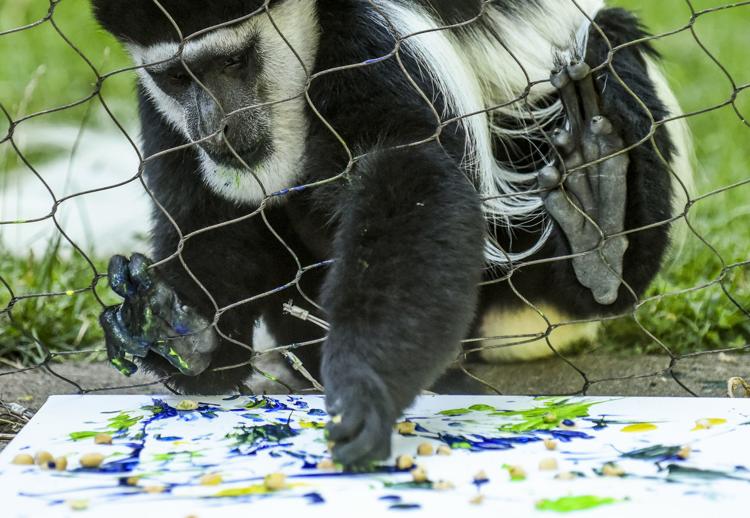 080919-mda-nws-monkey-13.jpg
080919-mda-nws-monkey-14.jpg