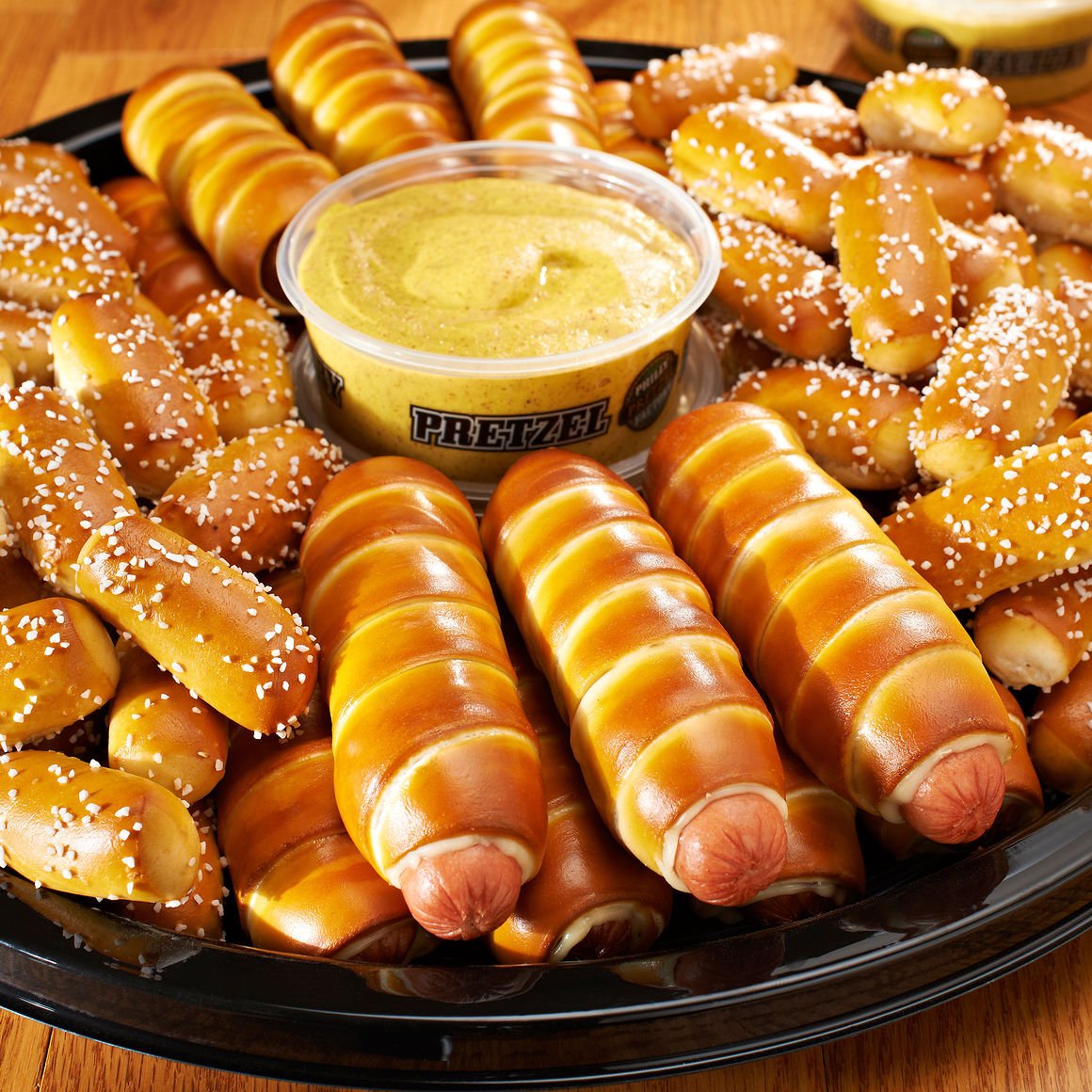 MOLINE — A new factory is planning to open in the Quad-Cities. But while its logo has John Deere green, its primary product is pretzels.
The Philly Pretzel Factory is opening its first three locations in Illinois this year, with aggressive plans to expand throughout the state, including its first store in Moline by the end of the year, chief development officer Tom Monaghan said this week.
"We are in the process of vetting franchisee candidates living in that area," he said, noting the company hopes to have multiple Q-C locations.
"We call ourselves a pretzel factory for that purpose," he said. "We sell literally 10,000 pretzels a day, put our product is in as many hands as possible."
Specializing in soft, fresh-baked pretzels served hot from the oven, Philly Pretzel Factory was founded in 1998 by college buddies Dan DiZio and Len Lehman. It has grown into the largest Philly-style pretzel bakery in the world, with 167 franchised locations in 19 states.
Its first three Illinois stores, all in the western suburbs of Chicago, will open in the next three months, Mr. Monaghan said.
The Philly Pretzel Factory menu offers the traditional Philly-style pretzel and pretzel twists, mini pretzels, rivets, pretzel dogs, cheesesteak pretzels and nine different mustards. They also sell a chocolate dip for pretzels. Their products can be found in stand-alone bakery, transportation and entertainment venues, as well as 31 Wal-Marts.
You have free articles remaining.
"All pretzels are made fresh on location every day," Mr. Monaghan said, noting the typical store is 1,000 square feet in a strip-mall center with 10 to 15 employees. Philly Pretzel Factory also has locations at the Indianapolis Zoo, the Philadelphia Zoo, and water parks, amusement parks and sports stadiums.
It also sells in bulk directly to schools, parent-teacher organizations, booster clubs, hospitals and nursing homes, Mr. Monaghan said.
"We're served by cafeterias in schools as fundraisers for sports teams, for PTAs, who buy pretzels from us, take to games," he said. "The wholesale business builds our business."
Mr. Monaghan said one of its most popular products merges two of Philly's favorite foods — a cheesesteak wrapped in a pretzel pita.
The first year after Philly Pretzel Factory opened in northeast Philadelphia, the store was so successful that people were approaching the founders to start franchising the concept, according to the company. In the past two years, it has grown by nearly 70 locations, awarding or opening an average of three to five new locations per month, Mr. Monaghan said, with the growth mainly by people seeking to open their own franchise.
"People are looking to own their own business — to be in business for themselves, not by themselves," he said. "They come to us, then we find the right location, in both suburban and urban environments."
More than a quarter of franchisees own more than one store, he said, including one group that owns 21. The Quad-Cities has become one of its target markets, Mr. Monaghan said, because of its demographics, including strong income and population age 18 and younger.
"We're opening stores all over the country," he said. "We have lines out the door."